Receive MFSA updates


| | |
| --- | --- |
| Volume VII Issue 17 | 3 October 2012 |
Greetings!
September seemed to slip right past us - more church meetings, gatherings to welcome new Bishops, school events for children.
O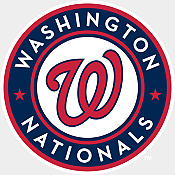 ctober probably won't slow down either. In our
Washington Office, our

neighbors at the Supreme Court have started their fall session and our local baseball team has made it to the playoffs for the first time since 1933! (I've heard a rumor that our Detroit Office might have a local team in the playoffs, too).

October also means that at least one member of MFSA's cross-cultural team will be at the West Africa Central Conference early in the month. Later, our Program Council, Board, and Staff will be meeting in Detroit for meetings, graciously hosted by the Detroit Chapter of MFSA, Central UMC-Detroit, and Waterford Central UMC.

Your thoughts, prayers, input, and financial support of MFSA continue to support the work of peace and justice throughout the world. Your support makes our work a little easier. That's what teamwork is all about, right? I'm thankful we're all on the same team, all part of the Body of Christ.

Grace and peace,
Chett Pritchett
Development and Communications Associate

As Election Day draws nearer and nearer,
four states
are voting on ballot initiatives surrounding marriage equality. MFSA believes in the equal rights of LGBTQ persons, including supporting marriage equality. We are thankful for the many people of faith, clergy and laity, who have stepped forward to share that their belief in God is not challenged by civil marriage equality. This video from Washington for Marriage Equality highlights United Methodist clergyperson Rev. Sandy Brown and Bishop Grant Hagiya of the Seattle Episcopal Area.
"Faith"
At General Conference 2012, the Love Your Neighbor Coalition, of which MFSA is a founding member, participated in the
Altar for All Witness
, encouraging clergy and lay people who support marriage equality within The United Methodist Church to sign on to a
statement
.
For our members in Washington State, Maine, Maryland, and Minnesota, take the time to educate yourself on the language of the ballot initiative. Language of ballot initiatives can often be difficult to understand, so if you support marriage equality, understand the ballot language and know the wording you'll be selecting ahead of time.
In the words of Bishop Grant Hagiya, "Marriage matters to all of us."
Supporting Gatherings Around the World

OHIO GATHERING Last weekend, Methodist Theological School in Ohio
was the site of Fall Gathering for the East Ohio and West Ohio Chapters of MFSA. MFSA Executive Director, Jill A. Warren spoke to the group focusing on the theme of "Fear Not!," and Ohio Council of Churches Executive Director, Rev.

Rebecca Tollefson

, spoke on regional issues to help move participants into action planning.

CONNECTIONS LIVE Progressive Christians gathered in Temple, Texas last weekend. Rev. Steve Clunn, Coalition Coordinator, attended to represent MFSA. Participants heard keynote speaker and workshop leader Rev. Robin Meyers, pastor of Mayflower UCC in Oklahoma City, OK, a panelists of laity working for social change in the church, and a social media consultant.

UPCOMING EVENTS



WEST AFRICA CENTRAL CONFERENCE A member of MFSAs cross-cultural team will be meeting with participants to talk about MFSA, our mission, and the needs of the church in West Africa just prior to the Central Conference meeting in Freetown, Sierra Leone.

REV. PAUL WILLIAMSON MEMORIAL LECTURE October 14 4pm, St. Paul's UMC in Vacaville, CA featuring Rev. Phil Lawson: "Speaking Truth to Power: The Secrets of Jeremiah's Success"
IN THE MIDST OF NEW DIMENSIONS A conference for "reinvigorating reconciling United Methodists" in Acton, MA, October 12-13. Speakers include Jimmy Creech, Pamela Lightsey, Patrick Chen, and Kelly Turney.
Do you have an event you'd like MFSA to highlight? Share it with us at mfsa@mfasweb.org and we'll consider highlighting it in future editions and in social media.
United Methodist Women Have Chutzpah!

A couple weeks ago, the New York City subway system became the site of an advertising campaign insinuating that there are "savages" and "civilized men" in the struggle for justice and peace in the Middle East.
In response,
United Methodist Women
stepped up and sponsored their own advertising campaign which started appearing in subway stations this week - often next to the sign to which they refer. Thank you, United Methodist Women, for taking a bold and brave approach to witnessing to the peace that God's people are called to embody!
Progressive Ponderings
Justice in the News
Job Postings
Social Media Corner
Do you know how to tag people and pages on Facebook?
If you're friends with someone on Facebook, or "like" a page (say, Methodist Federation for Social Action?), you can tag them in a status update by typing @ and the person or page's name. Usually the name will automatically appear. Once you post the status with the tag, the person or page manager will know they've been tagged. This helps create greater conversation and community in the online world.

Try it this week by typing (don't cut and paste - it won't work):
@Methodist Federation for Social Action helps progressive United Methodists like myself learn about peace, poverty, people's rights, progressive issues, and justice within The United Methodist Church.


After a few letters, if you "like" our page, a link will appear. Select it and continue typing, beginning with "helps."