Oil Crisis of Conscience
Elizabeth Denlinger Reaves of Sojourners reflects on the Gulf Coast oil spill.

Receive MFSA updates


| | |
| --- | --- |
| Volume VI Issue 9 | 12 May 2010 |
Greetings!

The tragic news spilling out of the Gulf has frustrated and angered many of us who feel hopeless and immobilized in the face of such devastation. This week we turn to Elizabeth Denlinger Reaves of Sojourners, who shares her personal reflection on the destruction, inspiring us to action and calling us to repentance.

In MFSA news, we celebrate the success of last week's Arkansas chapter retreat, which involved current students and recent graduates from Philander Smith and Hendrix Colleges, and encourage other chapters to host similar events. OnFire blogger David Hosey has written a piece on Documentation, Deportation and Boycott in Arizona and Palestine. Watch your mail for news from MFSA National: the annual appeal with a summary of the strategic plan, and MFSA's last paper copy of its quarterly newsletter, newly retitled,

The Progressive Voice.



In Peace,
MFSA staff


Progressive Ponderings
An Oil Crisis of Conscience

Elizabeth Denlinger Reaves of Sojourners writes about the Gulf Crisis from her personal perspective:


I grew up minutes from the Gulf beaches in Florida, and reading about and watching the Gulf of Mexico oil spill from my current home in Washington, D.C., is like a living nightmare with no option to kick myself awake. [...] Being angry is one option, but not one I find effective in the long run. Should I throw stones at BP, Transocean, Halliburton, or the political leaders who leased the ocean space? Or should I reserve the harshest judgment for myself and my addiction to oil? [...] Because while we all can expect companies leasing rights to public land to practice the strictest safety standards...those businesses would not exist without demand for their product. My outrage is checked before I can even speak. [...] Don't get me wrong, I plan to fight back! To organize, and donate, and support my family as they clean oil off of birds and help pass state legislation to protect "our" beaches. But unless my lament leads to personal repentance, can I expect to find peace?

Read the full article on the Sojourners blog here.

You may also want to check out the following articles:

"Blood for Oil: Our Lethal Lust for Energy"
Peter Laarman, Progressive Christians Uniting

"Big Oil Isn't Just a Gulf Coast Crisis"
Rabbi Arthur Waskow, the Shalom Center

Take Action
Speak out in Washington and at home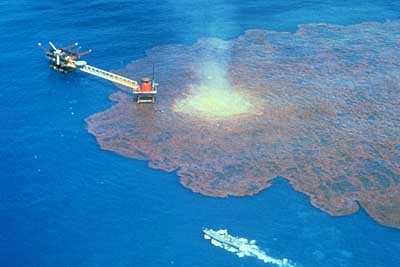 As we reflect upon our own complicity in the Gulf Coast crisis, let us also be empowered to take action. Call on President Obama and your Senators to produce a climate and energy bill that protects people and the planet. Then, take action in your own congregation by making environmental concerns a priority. What are some ways that you can green your church and community? Report your experience back to MFSA on our Facebook group.


In the spotlight: News from chapters and friends
Arkansas hosts retreat with focus on young adult outreach
Last weekend, the Arkansas chapter of MFSA hosted a retreat at the Mt. Eagle United Methodist Retreat Center in Clinton, AR. The chapter worked diligently with the campus ministries at Philader Smith College (Little Rock) and Hendrix College (Conway) to involve young people in the weekend entitled,

Not just called, called to do justice

. "Just talking with these folks and hearing their stories is my favorite part," remarked a sophomore from Hendrix. Two students from Philander Smith came in part through their connections with Black Methodists for Church Renewal (BMCR), which has recently formed a coalition with AR-MFSA entitled, "Imagine Justice." Being in community was a recurring theme throughout the weekend, as the Hendrix and Philander Smith students expressed an interest in doing more things together, with both groups inviting the MFSA chapter to visit and take part in events on their campuses.

MFSA board member Brian Schlemmer
and staff member Jennifer Mihok were invited to lead the group as they discussed personal and scriptural foundations for justice work before examining next steps for action. Both were very pleased with the initiative taken by the chapter to reach out to a young and diverse crowd. Such a model for chapter development is a great example of the action MFSA hopes to foster with its new strategic plan, which emphasizes young adult outreach, diversity and inclusion. Hats off to Jeff Kelley and the AR-MFSA executive committee for planning such a successful event!



Want to have your chapter featured? So do we! Send us brief write-ups and pictures, if available, and we'd be glad to pass it on to the greater movement. As an added bonus, we'll also post it on our website on your chapter page.

Sparks: OnFire in action
Campus Ministry Outreach

OnFire leader Brian Schlemmer and staff person Jennifer Mihok were happy to talk with students and recent graduates from Philander Smith and Hendrix colleges during the Arkansas MFSA chapter retreat last weekend. Conversations were begun around the possibility of linking their campus ministries to OnFire. Do you have a campus ministry that would like to be a part of building up this network connecting progressive, social-action oriented campus ministries? Contact Jennifer Mihok for more information.


The Arizona-Palestine Connection
Also, don't miss the latest on the OnFire blog. David Hosey examines Arizona's egregious new immigration law alongside racism and apartheid in Palestine. An Arizona boycott has been quickly adopted by many groups, but why is the BDS (boycott divestment and sanctions) movement--called for by Palestinians--too often met with international suspicion?


National Update
Strategic Plan, Annual Appeal, and

The Progressive Voice




Over the past 6 months, the MFSA Board with the help of consultant Beth Zemsky has developed a strategic plan that will guide the organization through the next five years. During this process, MFSA has re-articulated its mission, vision and values, and has chosen 5 strategic directions to guide the focus of our work. A summary of the strategic plan has been mailed out with MFSA's annual appeal letter, which includes updates on recent actions and upcoming events--so watch your mailbox!

Can't wait to give back? MFSA has made giving easy by offering online donation capabilities. Click here to make your gift.




Also in the mail is the final print edition of MFSA's newsletter,

The Progressive Voice

, formerly the

Social Questions Bulletin

. The MFSA Board voted to change the name of the newsletter at their recent meeting in Omaha, citing the need for a more modern and descriptive title. A brief history of the newsletter is included in this first issue of

The Progressive Voice

, which will also be available on the MFSA website. If you are interested in receiving future electronic versions of

The Progressive Voice

, click the link at the bottom of this email entitled, "Update Profile/Email Address" and select the box to receive

The Progressive Voice.

If you have questions, email Jennifer.