Resources
CDC Tracking Network Updates
The CDC National Environmental Health Tracking Network (Tracking Network) has announced two new features: Children's Environmental Health module and communication tools such as toolkits, videos, podcasts, and animated maps. A link to the communication tool for each topic is located in the green left hand navigation menu of the webpage. Learn more here.
Georgetown Climate Center Toolkit: Adapting to Urban Heat for Local Governments
The Georgetown Climate Center has released a new toolkit to aid adaptation efforts around urban heat for local governments. The toolkit provides local governments with tools to reduce the effects of increased heat in their communities and outlines the roles that government can play in pursuing community changes. Download a PDF of the toolkit here.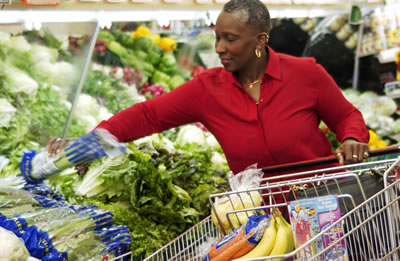 Change Lab Solutions: Model Licensing Ordinance for Healthy Food Retailers
The new resource "Model Licensing Ordinance for Healthy Food Retailers" from Change Lab Solutions provides ordinances for local governments to adopt to help ensure that communities have greater access to healthy foods. The ordinance requires that food stores devote a certain amount of space to selling produced and staples foods. To learn more, click here.
Climate Solutions Report on Clean Energy Solutions from Small- and Medium-Sized Cities
Climate Solutions has released a report that profiles 34 small- to medium-sized cities transitioning to a clean energy economy. The report includes information on financial mechanisms, pilot projects, and clean energy marketing strategies that the cities used to achieve clean energy and energy efficiency solutions. The profiled cities include both those that were financially backed by federal grants and those that led the effort without grant money. To learn more, click here.
EPA Urban Heat Island Community Action Database
The Environmental Protection Agency (EPA) hosts an Urban Heat Island Community Actions Database that provides information on more than 75 local and statewide initiatives to reduce heat islands and the benefits of their achievements. The database allows users to search for the initiatives by state, locality, initiative types, and strategy. To learn more about the database, go here.
USDA and FDA Food Safety Guides for Groups Most
Vulnerable to Foodborne Illness
The USDA and FDA have released a new booklet in their series on food safety advice for the most susceptible populations to foodborne illness. The sixth booklet is targeted to pregnant women, who have a higher risk for contracting listeriosis. The booklets include information on foodborne illnesses, symptoms, types of foods to eat or avoid, tips on transporting food, and additional food safety resources. To learn more about the series, go here.
CDC Fact Sheet on Disinfection of Hot Tubs Contaminated with Legionella
The CDC has released a new fact sheet, Disinfection of Hot Tubs Contaminated with Legionella. The fact sheet includes information on properly operating and maintaining hot tubs to prevent spreading Legionella, the bacteria that cause Legionnaires' disease and Pontiac Fever. The CDC also shares best practices on proper hot tub maintenance and actions to take if the diseases are linked to a hot tub. Learn more here.

CDC Model Aquatic Health Code Fact Sheet and Webinar
The CDC has released a new fact sheet and webinar on the Model Aquatic Health Code (MAHC). The new resources describe how the guidance documents can help make swimming and other water activities safer. Additionally, the fact sheet and webinar outline the topics covered by the MAHC and lists additional resources available on recreational water safety.
EPA Roadmap for Incorporating Energy Efficiency/Renewable Energy in State and Tribal Implementation Plans
The EPA has released a new Roadmap to help state, tribal, and local air agencies improve air quality through reducing emissions from energy efficiency and renewable energy in State and Tribal Implementation Plans (SIPs/TIPs). The roadmap includes information on the four pathways available for incorporating energy efficiency/renewable energy and programs in SIPs/TIPs, FAQs, basic information on getting started, and a decision flowchart to assist agencies in determining appropriate pathways for each energy efficiency/renewable energy strategy. Learn more here.
EPA Financing Local Clean Energy Programs Webcast Recordings
The EPA's Local Climate and Energy Program has posted a three-part webcast series to help local governments learn how to secure and sustain adequate financing for clean energy initiatives. The series discusses how to design and implement funding programs, partners, and gain support for clean energy initiatives through conventional and non-conventional methods. Additionally, the webcasts discuss how to local available sources of funding and how to leverage existing funds, and make energy investments more affordable for clean energy program audiences. To access the webcasts, click here.