Resources
GAO Report on FDA's Food Advisory and Recall Process
A new report, "FDA's Food Advisory and Recall Process Needs Strengthening", from the United States Government Accountability Office (GAO) presents GAO's findings and recommendations on FDA's food recall process. GAO reports on its examination of government entities that have the authority to order product recalls and how FDA implements its authority; the challenges FDA faces in advising the public about food recalls or foodborne illness outbreaks and how FDA addresses these challenges; and the plausible mechanisms to compensate the food industry for erroneous food recalls or food-related advisories. Read the report here.
CDC and APHA Environmental Public Health Tracking Program Brochure
The Centers for Disease Control and Prevention (CDC) in conjunction with the American Public Health Association (APHA) released a new brochure on CDC's Environmental Public Health Tracking (Tracking) Program. The CDC currently funds local health departments in 23 states and one city to develop the Tracking Network. The brochure describes the Tracking Program and includes success stories from the CDC Tracking Program grantees. Learn more
New Swimming Code Language Available for Public Comment
CDC and industry experts have developed the Model Aquatic Health Code (MAHC). This guidance document can help make swimming and other water activities safer. The MAHC offers guidelines for the design, construction, operation, and maintenance of public swimming pools, hot tubs and spas, waterparks, and other aquatic facilities. The Lifeguarding and Bather Supervision module of the code is open for public comment through July 30. The Lifeguarding and Bather Supervision Module is a first step toward improving the consistency in training, lifeguard management and supervision, lifeguard competency for guarded facilities, and proper bather supervision at unguarded facilities. The module contains requirements for unguarded and guarded aquatic facilities, general requirements for lifeguard training, and more. For more information or to comment, click here.
Climate Solutions Report on Clean Energy Solutions from Small- and Medium-Sized Cities
Climate Solutions has released a report that profiles 34 small- to medium-sized cities transitioning to a clean energy economy. The report includes information on financial mechanisms, pilot projects, and clean energy marketing strategies that the cities used to achieve clean energy and energy efficiency solutions. The profiled cities include both those that were financially backed by federal grants and those that led the effort without grant money. To learn more, click here.
NEHA Environmental Public Health Tracking Online Training
The National Environmental Health Association (NEHA) has launched a new Environmental Public Health Tracking training webpage. The webpage includes a link to Environmental Public Health Tracking 101 and instructions on how to obtain continuing education credits. The webpage will be regularly updated with new Tracking-related trainings. Learn more here.
CDC Foodborne Illness Plain Language Summaries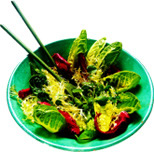 The CDC has developed plain language summaries of 12 journal articles that describe the findings of the Environmental Health Specialist Network (EHS-Net). The EHS-Net identifies and prevents environmental factors that contribute to foodborne and waterborne illness outbreaks. The summaries of the studies are broken down into four categories, including restaurant-related foodborne illness outbreaks; general public's beliefs about gastrointestinal illness; restaurant food handling and food safety practices; and retail food safety programs. Click here for more information.
CDC Guide for Protecting Public Health During Drought Conditions
The CDC has released a document for public health professionals on how to protect public health during drought conditions. The guide provides background on droughts, information on how public health is affected by droughts, recommendations on how to relieve health effects caused by drought conditions, discussions on future research needed, and a list of drought resources and tools. To learn more, click here.
National Tracking Network Asthma and Air Pollution Infographic
The National Environmental Public Health Tracking Program has released an asthma and air pollution infographic to communicate to the public about the link between asthma attacks and exposure to air pollution. Studies have shown that an association exists between increased hospital admissions for asthma and outdoor air pollutants. The infographic includes information on particulate matter exposure and associated health consequences, who is at risk, what the public can do to protect themselves, and where to get more information. Learn more
here
.
National Tracking Network Extreme Heat Infographic
The National Environmental Public Health Tracking Program has released an extreme heat infographic to help communicate the public health dangers of extreme heat. The Tracking Network collects data and provides information on heat-related deaths and illnesses throughout the United States so the public can protect themselves. Informing the public about the dangers of extreme heat is becoming increasingly important as the number of heat-related deaths keeps rising. The infographic includes background information on extreme heat, who is at risk, what the public can do to protect themselves, and where to get more information. To learn more, click here.
National Oceanic and Atmospheric Administration Report on Extreme Weather Events in 2011
A National Oceanic and Atmosphere Administration report explains extreme weather events of 2011 from a climate perspective. The authors concluded that global warming made the occurrence of extreme weather events in 2011 more likely and that these events around the world cannot be explained by natural variability alone. In 2011, climate change made the 2011 Texas droughts 20 times more likely to occur and made Britain's heat wave in November 2011 62 times more likely to occur. Read the report here.