Greetings!
You are receiving this as a founder member or friend of the IHL. We would like to welcome you and thank you for your support. I am thrilled to say that we now have over 50 members and this is a very exciting time for us all.

In this newsletter we would like to emphasise the free teleclasses, that are available to all IHL members, including Friends of the IHL. This is a great oportunity to experience Energetic NLP and other topics for yourself.

We have now started one research project in Bedforshire and Olive attracted much interest at IASH in her proposal for Dyslexia research.

The IHL is new, quite unique and full of possibilities for all as founding members.

Please forward this newsletter to anyone who you think may be interested in any aspect of the Association.

Benefits of being a member
Our members are our lifeblood. We are loving organising the benefits for your membership. If you joined us at the launch I hope you have progressed your niche marketing campaigns and already seen some increase in your business - one of the keys to the success of the IHL is that its members flourish individually and together.



Free On-line teleclass:

With every level of membership (including Friends and Associates) of the IHL, comes the opportunity to join our FREE teleclass. You will see dates in the diary of events to the left.

Our members do fabulous work and it is a key criteria that you look after your own health. Anne Smith, a member, will lead "Looking after your own health" on

Thurs 2nd Dec

. You will learn simple techniques that you can incorporate into your everyday lives, that will make a real difference. Olive Hickmott is doing a visual literacy one on Tues 7th Dec- so do tune in if you would like to know how you can help your family and friends in just an hour - any parent will really thank you for passing on this information.

Register for Affiliate programme with Great Expectations.

Do take advantage of the affiliate programme,

with Great Expectations,

and gain commission, for Art's and other programmes, when you recommend someone. Just sign up at www.gxevents.com/affiliates.php

Take a look at our web-site and complete your own registration:

The membership area is now complete so please go to the web-site and register all your details as a Friend - www.tiahl.org. Vicky, our membership secretary will then upgrade those members who have requested a higher level membership. If you want to upgrade to a paid level of membership, this is now avaiable through the web-site - do remind yourself about all the added benefits.

Do let us know about your events:

If you have events that fit the ethos of the IHL, do let us know details so we can publicise them here.

How you can support the IHL - we now have over 50 members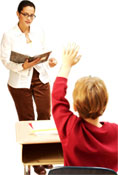 Everyone can contribute to making a difference to health and learning.


We have started with a great team of people and the real success of the IHL will be measured by the involvement of everyone in moving the areas of health and learning forward.


Helping individuals, your loved ones and your clients, find their own keys to solving challenges is extraordinarily rewarding. Think of it as helping someone get in touch with their own experience, realise some "how to's" about how they can change their experience and achieve what they want.

Every member can contribute to this, learning many "how to's" through the free teleclasses and having the opportunity to connect with experts in this field. We would be delighted for any contribution you can offer to making a global difference through helping the IHL become a powerful International Association.

Just mail olive@tiahl.org or diana@tiahl.org to learn more.

Research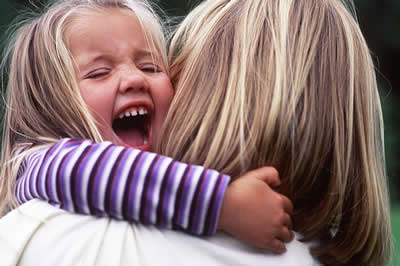 In the first 3 days after the launch we found 3 research opportunities


Research is a key
to our success. We have a research group that will be setting out the structure for research so that any member will have the opportunity to contribute. We expect to have several research projects designed and with funding proposals in by the end of the year.
The first areas will probably be learning difficulties (especially Dyslexia), Fatigue and Ageing. Please volunteer to help us in any way you can as the more effort we can put into these the faster our success will grow for everyone. If you have any particular areas you are passionate about and think that we could achieve funding through the IHL for a project, do get in contact.
It is a delight for us to send out this first newsletter, let us have your feedback and contributions.
Sincerely,

Olive and Diana
The International Association for Health and Learning