Join the IHL List

Calendar of events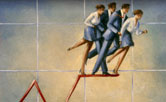 Art's weekly FREE

"change the world from your living room" teleclasses

sign-up IASH Conference, San Francisco 29th-31st October

Art and Olive

Members FREE teleclass: Looking after your health, Part 1

Wed 3rd November

Register members@tiahl.org

Empowering Learning Practitioner training

November 4th

Next family breakthrough day - "Pass Literacy On"Sat 6th Nov, Luto

n

Members FREE Teleclass, Visual literacy

Monday 8th November

mail olive@tiahl.org

NLP conference London12th-14th November

Art and Olive

Nov 17th-18th

EnergeticNLP Accreditation,

Redbourn, Herts

Energetic NLP Level 1, 20-23 Nov Level 2, 27-30 NovHealth Coaching
December 2nd

, Herts

Members FREE Teleclass. Looking after your health, Part 2

Thurs 2nd December

Register members@tiahl.org

Empowering Learning Expert training Fri December 10th

We want to fill this column with members events that are compatible with the IHL ethos - do let us know.

Greetings!
Welcome to the first newsletter of the International Association for Health and Learning (IHL). You are receiving this as a founder member or friend of the IHL. We would like to welcome you and thank you for your support. This is a very exciting time for us all.

It was a delight to be at the launch of the IHL, in Hemel Hempstead on 24th September. There was a real buzz amongst the 40 people who joined us and many new friendships made. Olive presented the vision for the IHL, and Art Giser, fellow of the IHL, shared his passion and expertise as the creator of Energetic NLP.Louise Heasman then offered a very practical strategy for marketing in your own areas of expertise.

Research is a cornerstone of the IHL. We are thrilled that within 3 days of launch we came across 3 opportunities for research. With a steadily growing membership we can confidently see that the Association is heading for great success.

The IHL is new, quite unique and full of possibilities for all as founding members.

Please forward this newsletter to anyone who you think may be interested in any aspect of the Association.

Benefits of being a member
Our members are our lifeblood. We are loving organising the benefits for your membership. If you joined us at the launch I hope you have progressed your niche marketing campaigns and already seen some increase in your business - one of the keys to the success of the IHL is that its members flourish individually and together.


Free On-line teleclass
:

With every level of membership (including Friends and Associates) of the IHL, comes the opportunity to join our FREE teleclass. You will see dates in the diary of events to the left.

Our members do fabulous work and it is a key criteria that you look after your own health. Anne Smith, a member, will lead "Looking after your health" on

Wed 3rd Nov

and Thurs 2nd Dec

. You will learn simple techniques that you can incorporate into your everyday lives, that will make a real difference.

Register for Affiliate programme with Great Expectations.

Do take advantage of the affiliate programme,

with Great Expectations,

and gain commission, for Art's and other programmes, when you recommend someone. Just sign up at www.gxevents.com/affiliates.php


Take a look at the web-site
:

Our website is still developing so let us have your feedback -
www.tiahl.org
Do let us know about your events
:

If you have events that fit the ethos of the IHL, do let us know details so we can publicise them here.
How you can support the IHL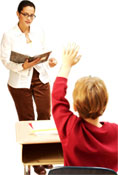 Everyone can contribute to making a difference to health and learning.


We have started with a great team of people and the real success of the IHL will be measured by the involvement of everyone in moving the areas of health and learning forward.


Helping individuals, your loved ones and your clients, find their own keys to solving challenges is extraordinarily rewarding. Think of it as helping someone get in touch with their own experience, realise some "how to's" about how they can change their experience and achieve what they want.

Every member can contribute to this, learning many "how to's" through the free teleclasses and having the opportunity to connect with experts in this field. We would be delighted for any contribution you can offer to making a global difference through helping the IHL become a powerful International Association.

Just mail olive@tiahl.org or diana@tiahl.org to learn more.

Research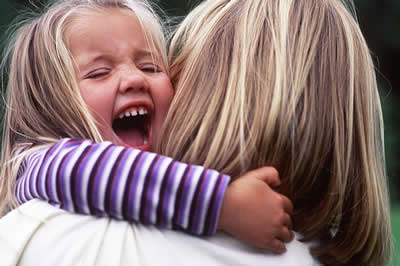 In the first 3 days after the launch we found 3 research opportunities


Research is a key
to our success. We have a research group that will be setting out the structure for research so that any member will have the opportunity to contribute. We expect to have several research projects designed and with funding proposals in by the end of the year.
The first areas will probably be learning difficulties (especially Dyslexia), Fatigue and Ageing. Please volunteer to help us in any way you can as the more effort we can put into these the faster our success will grow for everyone. If you have any particular areas you are passionate about and think that we could achieve funding through the IHL for a project, do get in contact.
It is a delight for us to send out this first newsletter, let us have your feedback and contributions.
Sincerely,

Olive and Diana
The International Association for Health and Learning