Check out what is going on.



Calendar of Events

See What's Comin' Up

July 4
No Day Camp
Medford Swim Club open 12-6 pm
JCC Member Appreciation Day 1-3 pm

July 6
US Gold Medal Swimmer Lenny Krayzelburg visits

July 9
US Women's soccer gold medalist Carli Lloyd appearance

July 10
Kefli Shoresh Parent Visitation

July 12
Geza Elon Parent Visitation

July 17
Anaf Bayit Parent Visitation
Camp Aaron show

July 19
Carnival Day!

July 23-27
Israel Week

July 25
Camp Aaron Israel Day

July 26
Camp Shalom Israel Day

July 27
Camp Hilltop Israel Day

July 30- August 3
Ruach (SPIRIT) Week

July 30- August 3
Camp Aaron Sleep A Week at NJ Y Camps

July 31
Philadelphia Eagles Cheerleaders Clinic

August 2
Oneg Shemesh (JCC Concert in evening)

August 3
Oneg Shemesh
Chai Lifeline Swim-a-thon

August 6
Camp Hilltop Show

August 7
Phillies Jewish Heritage Night

August 8
Camp Aaron Show

August 13
Camp Shalom Show

to view weekly photos
of our happy campers.
Pics of the Week!
FROM THE DIRECTORS
HERO WITHIN US
Dear Camp Families,
In the spirit of our 2012 summer theme "Hero Within Us," we welcomed many heroes this week for what will be an awesome summer! In just eight short weeks, we will strive to provide a safe and fun camp experience where campers can make new friends, learn new skills, build self confidence, and help us enhance our 70 year old camp community. We thank you for choosing the JCC Camps at Medford and will work our hardest to accomplish our goals. Please let us know how we are doing and what else we can do to make your child's time at Camp the best ever!
Ju
st a reminder that there will be no camp on Wednesday, July 4 to observe Independence Day. Please join us at the Medford Swim Club pool on Wednesday for the
Member Appreciation 4th of July Pool Party
from 1-3 pm. Enjoy Water Ice - Pretzels - Popcorn - DJ Entertainment but It Takes 2 - prizes - games and more! RSVP to
bknapp@jfedsnj.org
.
Shabbat Shalom - have a great weekend!

Camp Director Associate Camp Director
agreenberg@jfedsnj.org dsherman@jfedsnj.org
609-654-5192 x100 609-654-5192 x101
________________________________________
Medford Magnet Mania
JOIN IN OUR CONTEST!

Do you have a JCC Camps at Medford magnet on your car? We have launched a Facebook contest using the magnets. If your car is sighted with a JCC Camps at Medford magnet on it, you can win prizes! If you want a magnet for your car, let us know and we will send one home with your child. Hope you will join in! Click here to "Like" us and and look for the Medford Magnet Mania posting. In the comment section, tell us how many you want.

___________________________________
Taste of Israel!
Each year, Camp welcomes Shlichim (emissaries) from Israel to give us a taste of Israel. Thanks to the generosity of Steve Beilowitz through his Jewish Community Foundation Israel Connection Fund, we have FOUR shlichim at Camp this summer, including our first ever with the Gesher CIT program, 2 in Camp Aaron and 1 in Camp Shalom. They are going to make Camp 2012 SABABA (awesome)!

CITs Shlicha: Dana Zivyon - Dana, 22, is from Rishon Le'Zion, Israel's fourth largest city. A lieutenant in the Israel Defense Forces (IDF) reserves, she served as a squad commander at the IDF's Officers School. Dana loves working with children and volunteered as a medical clown in high school.

Camp Shalom Israeli Culture Specialist: David Kovalevski - David, 21, is excited to continue a family tradition, as his sister was a shlicha in Brooklyn in 2006. An avid tennis player, he serves in Israel Air Force Intelligence and lives in Bat Hefer, a small town near Netanya.

Camp Aaron Art & Crafts Specialist: Shachar Satt - Shachar, 20, is the eldest of four daughters and lives in Shoham, in central Israel. She completed her military service in the Artillery Corps this past April. Shachar's hobbies include art and baking, and she was previously a "young ambassador" in Germany and the US.

Camp Aaron Sports Specialist: Adir Zagury - Adir, almost 22, is also from Shoham and completed his IDF service in the Artillery Corps two months ago. He has five siblings and loves reading, martial arts, and billiards. Adir is also a former member of Mensa Israel.




___________________________________
Hilltop Happenings
Welcome New Campers
Smiling faces were everywhere in Camp Hilltop! The weather was magnificent and the campers were excited to be here. New friends have been made and old friendships have been rekindled.

This summer's theme is "The Hero Within," and week one featured welcoming our heroes. Nothing says "Welcome" better then delicious warm apple crisp right out of the Kosher Cooking oven. Nature introduced our campers to this year's petting zoo animals including two rabbits (Jessica and Lola), four goats (Ziggy, Spider, Stardust and Mars), two ducks (Itchy and Scratchy), two pigs (Porky and Bess) and one donkey (Tinkerbell). Also, each bunk was given their own butterfly habitat to care for, with campers discussing how a hero takes care of someone smaller. In Gan, campers decorated a quilt square to be tied together to make several tallits (Jewish prayer shawls) for Shabbat. Arts & Crafts welcomed in the spirit of camp with music from homemade drums that they decorated. In Games, all the campers enjoyed a game of sharks and minnows, followed by a ride on the scooters. Kids on Stage started rehearsing for our "When You Wish" Disney musical review. Science was very colorful as the campers made color spinners and discussed how they can see individual colors and then see them blend together, just as they are all blending together and becoming friends.

We love having you share your Hilltop campers with us and look forward to making their experience a wonderful one.

Shabbat Shalom - Have a great weekend!


Hope Segal
Camp Hilltop Director
609 654-5192 x110
___________________________________
Sizzlin' in Shalom
SUPER STUFF IN CAMP SHALOM!
Smiles, friendship, and fun are what Camp Shalom is all about! Our campers have begun making new friends and welcoming back old friends. We have been hard at work getting to know each other! Our theme this summer is Heroes Within Us and we have already put our theme into action. In Arts and Crafts the campers drew super hero portraits. Of course, Spiderman and Iron Man were at the top of the list, but, so were our soldiers, moms, dads and siblings too!
Digital Photography has been taking super pictures and talking about things that are "super" at camp. Click here to take a look at thier first week's photos! Mad Science incorporated our theme with super hero mazes that utilized magnets. At the lake, we enjoyed the beautiful paddle boats, kayaks and fabulous lake inflatables. In Sports, staff has been busy teaching skills and drills the first half of the period and putting those skills to use during games for the second half of the period. It is such a joy to watch the children's faces as they accomplish something new!
We are in full swing in Camp Shalom and cannot wait for week two!
Shabbat Shalom-have a great weekend!
CLICK HERE TO VIEW SHALOM'S PHOTOS

Elyse Neumann
Camp Shalom Director
Campshalom@jfedsnj.org
609 654-5192 x111
Action Packed Aaron
Exciting Start
Camp Aaron started off the 2012 camp season with a bang, with staff introductions and welcomes in our beautiful amphitheater. The energy was electric as campers cheered for the counselors and favorite activities. Our senior staff gave tours all week to our new campers to make them feel welcome.
Quickly, the Camp Aaron arts pavilion and sports fields were in full swing as summer 2012 memories were already being made. We are looking forward to what new experiences and surprises await Camp Aaron in the upcoming weeks. It's going to be a great Camp Aaron summer!
Shabbat Shalom - have a great weekend!
B'Shalom,
Dina

___________________________________
Chaverim on the Go
A Super Start to the Summer
Chaverim hit the road quickly this summer, with trips that included roller skating, Funplex, bowling, Sahara Sam's and Clementon Park. It was a great week to get to know the counselors and other kids, so that we are raring to go when we travel further next week to Hurricane Harbor, Philadelphia Zoo, Seaside Heights, and the Eastern State Penitentiary. Lots of amazing trips coming our way and we cannot wait! Rest up this weekend and Shabbat Shalom!
If you have any questions please email us at chaverim@jfedsnj.org

___________________________________
Gesher CIT's
CIT's are off and running
The Gesher CITs had a great first week of Camp! Each week our CITs focus on a new skill - this week we focused on the importance of making a great first impression. Most of our CITs will have two assignments this summer and they are getting off to a great start with the campers and staff at their first placement. We had an awesome trip to the Funplex, where the CITs had a great time playing mini-golf, riding the go-carts, playing laser-tag and bowling. We finished out the week with a workshop on child development and a Shabbat program where we talked about the skills that we learned during Week 1 and introduced our "CIT of the Week" program. Next week we will travel to Great Adventure and have two exciting "Days of Caring and Sharing" projects.

Shabbat Shalom - have a great weekend!


B'Shalom,

Melissa Leibowitz
Gesher CIT Director
gesher@jfedsnj.org
609-654-5192 X109


___________________________________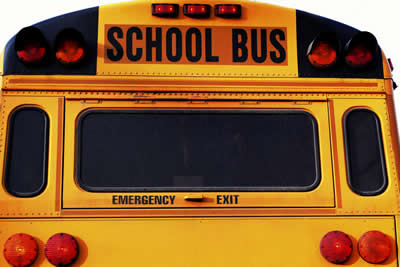 Tips from Transportation
The following items will assist us in continuing to provide SAFE, reliable transportation for our campers throughout the summer:
Please make sure to send in a note or call us by 2:00 pm for transportation changes
If you plan to pick up your child, please arrive by 2:45 pm, the end of 6th period, so we can get them ready before bus dismissal begins
Please don't assume there is always room on a bus-call first!
Those wishing to take the Margate Bus must submit a form by the Wednesday before-no phone reservations.
The Margate bus drops off and picks up at the Margate JCC
Contact Us