Welcome to the Nantucket Accommodations Newsletter
Greetings!
We hope that everyone had a wonderful Thanksgiving holiday.
Now that we have moved into December the holidays are in full gear. Soon we will celebrate New Years Eve to ring in 2012, and that means Spring is not too far away.
The annual Christmas Stroll is this weekend, December 2nd & 3rd, but the Nantucket Noel continues on through the month of December. There are many options for a place to stay and a fair amount of restaurants do remain open during the winter months. So why not take a couple of days and enjoy the "quiet season" on island.
We are about to launch a giveaway on our Facebook page starting this Friday December 2nd through December 24th. Every person that "LIKES" us on Facebook during that time period will be entered into our drawing to receive a $100 "Gift of Hospitality" gift card towards a stay in 2012. And if you already "LIKE" us on Facebook you are automatically entered. The winner will be announce on New Years Day.
It's our way of thanking you for letting us help plan your 2011 stay on Nantucket, and to encourage future visits to our beautiful island by you and your friends.
Have a merry Holiday and a happy New Year!
Join us on Nantucket during the Nantucket Noel and enjoy the crisp ocean air and brilliant sunshine. Shop for unique Nantucket gifts for your holiday giving and dine in our renowned restaurants. Enjoy this seamless Nantucket escape package that includes:
*Package is based on double occupancy. Taxes and gratuities are not included. Not applicable to previously booked reservations. If a reservation is cancelled to re-book this package, you will be subject to the properties cancellation policy. Black out dates: 12/2&12/3

Monthly Featured Vacation Rentals
(Click the property name for more information on that vacation rental)
(Madaket)
A very comfortable 2 bedroom cottage located on the west end of the island in Madaket. Large yard and close to the beach, great for families.
Off Season starting at: $1,200 per week
Peak Season starting at: $1,800 per week
(Town)
Spacious 4 bedroom home located on Union Street. Just a 10 minute walk to Main Street.
Off Season starting at: $2,500 per week
Peak Season starting at: $5,000 per week
(Mid-Island)
Convient location mid-island with 2 bedrooms. The Surfside Beach bicycle path is just at the end of the road. If you are looking to bring along the family dog, this house does allow dogs.
Off Season starting at: $1,500 per week
Peak Season starting at: $1,900 per week

For more than 39 years Nantucket Accommodations' staff of knowledgeable, year-round island residents has been helping visitors choose the right accommodations for their island visit. We visit each property and are familiar with the layout, decor, amenities and "overall ambiance" of each one.
Our Fall Hours are Monday-Friday from 9AM to 4PM, and Closed Saturday and Sunday, or send us an email outside of those hours and we will get back to you the next business day. Nantucket Accommodations is a local year round business assisting both visitors and locals alike.
Sincerely,
Nantucket Accommodations Staff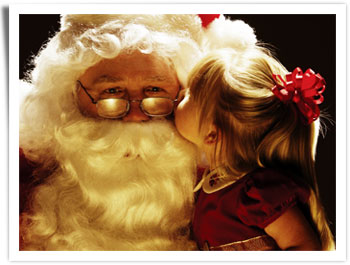 Nantucket Accommodations
Gift Cards
Looking for that perfect gift for the holidays?
Give a trip to Nantucket with our gift card that can be for any amount you choose.
Your family or friends are able to redeem the full value all at once or use it for up to two different trips to the island.
Nantucket Accommodations Gift Card can be used towards nightly lodging or a weekly vacation rental. Certain times of the year we offer value packages that also can be booked.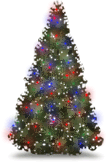 2012 Season
Nantucket Accommodations
would like you to take a look at our new website. We still are loading new information and content. Our new home will offer you a broad view of the properties that we represent.
Remember that vacation rentals during the peak months are very popular so do book early!
We are here to assist in finding the right location for your visit. No matter if you are planning a trip to the island just for 1 night or 1 week, we can help you.
We are growing our "likes" on Facebook. We post information on upcoming events and activities. As the busy season approaches we will post any last minute openings that may happen.
Occasionally in the shoulder seasons we may post discounts at some of our nightly lodging partners or possibly a last minute opening at one of our vacation rentals.