Welcome to the Nantucket Accommodations Newsletter
Greetings!
We have turned the page into the holiday season. Halloween has passed and so has Fall considering the early season snow from last weekend's nor'easter!
Over 100 Christmas trees will appear downtown soon and will be decorated by local residents and businesses to spruce the town up for the upcoming holiday season. There is our annual Christmas Stroll that is always the first weekend in December, but did you know that the actual start of the holiday festivities begins with Thanksgiving, known as the start of Nantucket Noel. At sunset the day after Thanksgiving, everyone gathers at the top of Main Street for the lighting of the trees and caroling.
The day before Thanksgiving the Nantucket Historical Association opens its doors with free admission to the Annual Festival of Wreaths. If you have not seen this wonderful display of creativity and you happen to be here on island, do not miss it!
We have designed a very special Thanksgiving package that includes a stay at a fully equipped four bedroom home located just a five minute stroll from Main Street, ferry tickets, and a traditional Thanksgiving dinner with "all the fixings". A perfect pre-holiday getaway for your family!
Thanksgiving Holiday Package
$489* per person, 4 adult minimum
This 4 bedroom home at 23 Union Street is available for this special promotion that will include lodging for 3 nights arriving on Wednesday November 23, 2011. You will arrive here on island for the first night of the Annual Festival of Wreaths at the Nantucket Historical Association and the start of the Nantucket Noel, the kick-off of the holiday season on island.
On Thanksgiving Day you will enjoy a full Thanksgiving dinner provided by Cowboys Meat Market & Deli. The turkey and all the side dishes are included as well as dinner rolls and pies provided by

Petticoat Row Bakery. The turkey will be provided uncooked, so just put it in the oven and enjoy a delicious meal later in the day!
After you have "had your fill", kick back in the large front living room to watch the Thanksgiving football games!
Your Friday will be filled with enjoying our shops to find that special Christmas present or to just enjoy the festive holiday atmosphere as you wait for sunset to enjoy the lighting of the downtown Christmas trees. If you need more to time to gather those holiday treasures you may add on Saturday night for an additional charge of $450.
Your Thanksgiving Getaway includes:
3 Nights beginning Wednesday November 23rd at 23 Union Street
4 Round Trip Steamship Authority Traditional Ferry tickets. Upgrade to the One Hour High Seed Ferry for an additional $26 per person.
Complete Thanksgiving dinner for 4 at 23 Union Street.
All taxes and fees are included.
Additional options available:
Additional per person rate $125, includes a Steamship Authority Traditional Ferry ticket and Thanksgiving dinner. The house consist of 4 bedrooms, the first bedroom has a king bed, the second bedroom has a queen bed and 2 bedrooms with 2 twin beds in each.
Additional nights would be $450 per night.
*The package must arrive on Wednesday November 23, 2011. The base rate is for 4 adults, but the 4 bedroom house can accommodate up to 8 people maximum. Once confirmed the reservation is guaranteed and non-refundable. Traditional Ferry tickets will be mailed to you. If you upgrade to the High Speed Ferry you will be provided an e-ticket via email.

Join us on Nantucket during the late Fall and early Winter and enjoy the crisp ocean air and brilliant sunshine. Shop for unique Nantucket gifts for your holiday giving and dine in our renowned restaurants. Enjoy this seamless Nantucket escape package that includes:
Arrive in style and luxury on board the Steamship Authority's High Speed Ferry in 1 Hour dock-to-dock! High Speed Ferry Upgrade

$429* per couple

.
*Package is based on double occupancy. Taxes and gratuities are not included. Not applicable to previously booked reservations. If a reservation is cancelled to re-book this package, you will be subject to the properties cancellation policy.
*Restaurant voucher to be used at one of our participating restaurants below: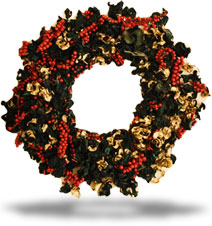 Nantucket Noel/Christmas Stroll
Now in its 38th year, Christmas Stroll Weekend is held the weekend after Thanksgiving. The 2011 Christmas Stroll will take place on December 2 - 4. Santa and Mrs. Claus arrive on Saturday via Coast Guard vessel and are escorted up Straight Wharf by the Town Crier to a waiting horse and carriage. They parade up to the Pacific National Bank where they meet with eagerly awaiting children. Those in line are entertained by the Magical Talking Tree, while carolers in period costume, bell ringers, student choirs and more perform on Main Street. Holiday craft shows, exhibitions and performances - including the popular annual Christmas House tour on Friday evening - add to the joyful festivities.
Christmas Stroll at the
Mariner House
The

Mariner House is

located right in the heart of downtown on Centre Street. You could not be much closer to the fun and activities for the Christmas Stroll weekend, December 2nd & 3rd, 2011.
We have Defiance, a 1 bedroom unit with a pull out sofa bed and Essex, a 2 bedroom unit with a pull out sofa. All the units at the Mariner House have a full kitchen, living room, some with fireplaces.
Defiance -

1 Bedroom with 1.5 bathrooms, sleeps 4.
Essex -

2 Bedroom with 2 bathrooms, sleeps 6.
*Restaurant voucher to be used at one of our participating restaurants below:

For more than 39 years Nantucket Accommodations' staff of knowledgeable, year-round island residents has been helping visitors choose the right accommodations for their island visit. We visit each property and are familiar with the layout, decor, amenities and "overall ambiance" of each one.
Our Fall Hours are Monday-Friday from 9AM to 4PM, and Closed Saturday and Sunday, or send us an email outside of those hours and we will get back to you the next business day. Nantucket Accommodations is a local year round business assisting both visitors and locals alike.
Sincerely,
Nantucket Accommodations Staff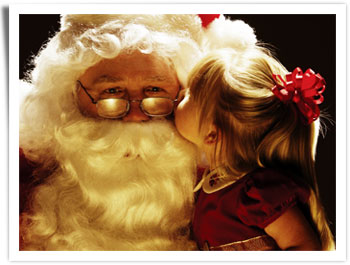 Nantucket Accommodations
Gift Cards
Looking for that perfect gift for the holidays?
Give a trip to Nantucket with our gift card that can be for any amount you choose.
Your family or friends are able to redeem the full value all at once or use it for up to two different trips to the island.
Nantucket Accommodations Gift Card can be used towards nightly lodging or a weekly vacation rental. Certain times of the year we offer value packages that also can be booked.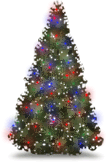 The Whaling Museum will be transformed into a festive winter wonderland.
This island tradition will feature around eighty brilliantly decorated trees designed by community members, local merchants, nonprofit organizations, artists, artisans, and schoolchildren.
Take a chance and bid on one of the eighty beautifully crafted wreaths in the Whaling Museum, 15 Broad Street.
The museum will be closed on Thanksgiving.
2012 Season
Nantucket Accommodations
would like you to take a look at our new website. We still are loading new information and content. Our new home will offer you a broad view of the properties that we represent.
Remember that vacation rentals in the peak months are very popular and do book early. To book that exact week you are planning an island visit please do so earlier rather than latter.
We are here to assist in finding the right location for your visit. No matter if you are planning a trip to the island just for 1 night or 1 week, we can help you.
We are growing our "likes" on Facebook. We post information on upcoming events and activities. As the busy season approaches we will post any last minute openings that may happen.
Occasionally in the shoulder seasons we may post discounts at some of our nightly lodging partners or possibly a last minute opening at one of our vacation rentals.