K
EYNOTE
S
PEAKER
: M
IKE
G
OLUB
,
C.O.O.
OF
THE
P
ORTLAND
T
IMBERS

Tuesday, March 27, 2012
March Membership Luncheon
B

enson Hotel, Mayfair Ballroom
309 SW Broadway
Portland, OR 97205
11:30 AM - 1:30 PM
Cost: $29.00 Members/$34.00 Non-members

Join the Hispanic Chamber on Tuesday, March 27th for its monthly
Membership luncheon
. Mike Golub, C.O.O. of the Portland Timbers will give the keynote address.



Mike Golub has more than 25 years experience in professional sports marketing and management, including a wealth of experience in Portland and the Pacific Northwest.

Golub oversees all business operations for the Timbers and was named the 2011 Doug Hamilton Executive of the Year in MLS in recognition of the team's remarkable and historic inaugural season in the league.

TO READ MORE ABOUT MR. GOLUB, CLICK HERE.
W
IN
T
ICKETS
TO A
P
ORTLAND
T
IMBERS
G
AME

Broadcast partners Estrella TV and La Pantera will host a raffle for game tickets at the Hispanic Chamber's Membership luncheon on March 27th.


Attendees will have two chances of winning a pair of tickets. First chance will get you to the April 7th Chivas USA game, and the second to a game of your choosing!

Reserve your seat today for a chance to win tickets to a Portland Timbers game. Call 503.222.0280 or click here.
H
OMEBUYER
S
EMINAR
: T
HURSDAY
, M
ARCH 15


IT'S A GREAT TIME TO BUY A HOME
With Interest rates at 40 year lows,
it's easier to get a home loan than you may think.
Home affordability is at a 15 year high.

Prospective home buyers wanting to know more about financing a home in today's market should attend the home buyer seminar.
$500 Lender Credit towards closing costs/prepaids for
buyers who attend.
Mention the Hispanic Chamber to your Windermere Realtor when buying your home and they will donate $100 to the Hispanic Chamber Scholarship Program.


Thursday, March 15, 2012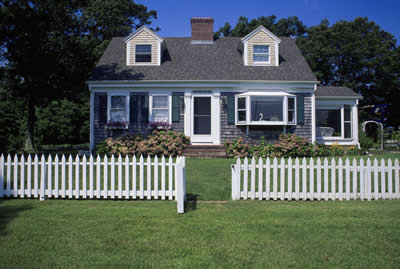 6:00 - 7:15 PM (Q&A until 7:30)
Windermere/Raleigh Hills Office
6443 SW Beaverton Hillsdale Hwy, Suite 100
L
ATINO
L
EADERSHIP
D
EVELOPMENT
P
ROGRAM

Each year a class of approximately 20 individuals is chosen to participate in a 12-month Latino Leadership Development class. The program is designed to enhance leadership and management skills of Latino leaders to position them to continue their advancement in their employment while also promoting community leadership through volunteerism on public boards and commissions.


Qualifications and the Selection Process:

Any Latino who supports the mission of the Hispanic Chamber can apply. Past scholarship recipients of the Hispanic Chamber Scholarships are encouraged to apply. Participants must complete a formal program application and all attachments. Participants are selected on their own merits. The Hispanic Metropolitan Chamber (Hispanic Chamber) governs the Latino Leadership Program.

Latino Leadership Topics:
Leadership Through Emotional Intelligence
Leadership Practices
Ethical Leadership
Leadership in Government and Public Policy
Leadership Through Communication/ Problem-Solving Skills
Developing an Effective Leadership Team
Presentation Skills
Management Skills
Strategic Planning
Project Implementation
Working with the Media
Negotiation Skills
Change Acceleration Process (CAP)
What is Upper Management Looking For?
To complete an application, click here.
Please send applications and attachments to:
Hispanic Metropolitan Chamber
ATTN: Latino Leadership Program
PO Box 1837
Feel free to contact us with any questions or concerns at 503.222.0280. Thank you.
2012 E
MPLOYMENT AND
B
USINESS

F

AIR

TUESDAY, JUNE 26, 2012
1:30 PM - 5:00 PM
Oregon Convention Center
777 NE Martin Luther King, Jr. Blvd

Portland, OR 97232
FREE TO THE PUBLIC
The Hispanic Chamber will host its 10th Annual Employment & Business Fair on June 26th at the Oregon Convention Center in Portland. Individuals, business owners, and contractors interested in learning about employment and contracting opportunities should attend.


For more information on how to become an exhibitor, please click here.