Get Spooky for Halloween!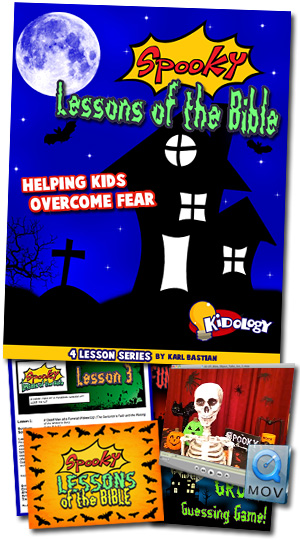 Spooky Lessons of the Bible is a brand new 4-lesson Halloween series by Karl Bastian.

It will guide your children to a biblical understanding of life, showing how Jesus defeated death. While our culture obsesses with spookiness, this series will redeem the season in a way you've never seen before, all while allowing your children to enjoy Halloween in a wholesome and fun manner.

Plus, for a limited time, receive Kidology's Trunk or Treat Halloween Outreach Planning Guide FREE with purchase! ($9.99 value)

Your download includes:

4 Complete Bible-Based Lesson Plans loaded with Scripture
"Spooky" Bible stories
Glow-in-the-Dark Game Ideas
Optional "Gross Guessing Game"
Fun "Scream Theme" main lesson point
Small Group discussion questions
Practical application ideas
A fun, short, (non-scary!) "Mr. Bones" video segment
Editable letters/e-mails to send parents each week
Extra weekly bonus ideas
Customizable PowerPoint
Bonus "Spooky" Bible story
"The Jesus Chant" Worship Song
MP3 instructions for "The Jesus Chant"
Access to 9 bonus "scary" roller coaster videos!
»

Just $27.99 for Kidology Members! - That's only $7 a lesson!
Shop our Fall Resource Guide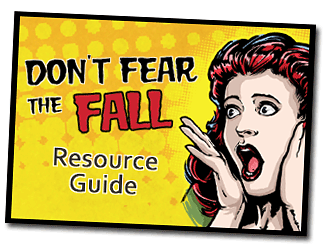 This approaching season brings a lot of scary challenges, but DON'T FEAR THE FALL! It's Kidology to the rescue with our Fall Resource Guide!

Be prepared with seasonal curriculum, experienced coaching, and creative children's ministry tools from a resource you can trust.

Don't miss our great Fall collections:

We're taking the fear out of Fall just for you!

» Explore the Fall Resource Guide
Kidmin Talk: Interview with Alex Smith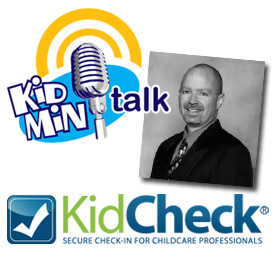 As churches gear up for the Fall, child safety procedures once again are a top priority. On this week's Kidmin Talk, Karl chats with KidCheck CEO Alex Smith about keeping kids safe.

Tune in and you may win a Screaming Flying Monkey! Yup, from safety to airborne primates, you get it all on Kidmin Talk.

Also, don't forget that you can get a 10% KidCheck discount with your Kidology Premium Membership.
Request a FREE demo while you listen to this episode.
Keeping Kids Safe
Listen to each episode as you browse Kidology.org or subscribe in iTunes to listen on the go!
How-To Trunk or Treat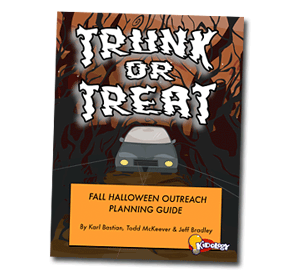 Kidology's Trunk or Treat Halloween Outreach Planning Guide helps redeem a frustrating holiday for Christians by providing you with the tools to host a successful Fall outreach event. Authored by 3 experienced children's pastors, this Guide outlines how you can make Halloween a time to love kids, minister to families, and serve the community together as a church.

Often, new families enter the community of the Church as a result of an event like Trunk or Treat. Even those who don't, leave having tasted God's Love... and that's not a "Trick" -- that's a "Treat!"
Save OVER 50% on CM Leaders Conference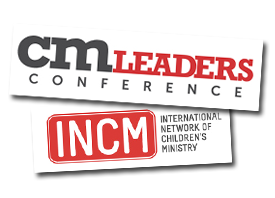 INCM's CM Leaders Conference takes place September 13-14 in Columbus, Ohio. Learn how you can save over 50% on registration! It's just another benefit of being a Kidology Premium Member.

As a special bonus, the first 10 Kidology Premium Members to register will receive a FREE 1-year extension added to their existing membership.

It's just our way of both thanking you for your support and helping to support our friends at INCM.