Go Green this Sunday!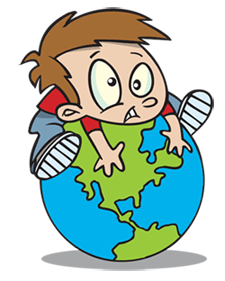 Earth Day is THIS SUNDAY, April 22. We feel it's a great opportunity to teach kids in your ministry to care for God's Creation, as well as stewardship in general.

As noted in the Going Green curriculum, "God gave us the job to take care of the earth. We are not to rule over it in a non-compassionate way, but to take care of the earth in a way that God would do.
Since we are made in God's image, we want to follow the example that He has given us. He is good to all His creation and has compassion on what He has made. Taking care of the earth is actually an act of obedience."

We hope you'll use this Sunday to add a spiritual perspective on caring for our planet!
$10 Earth Day Lesson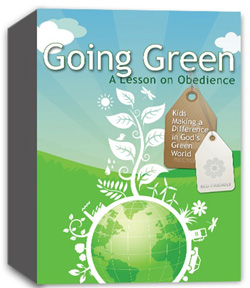 Earth Day is Sunday... might we recommend this great single-lesson download:

Going Green: A Lesson on Obedience... a Kidology Exclusive from our friends at River's Edge.

Just $10 for Premium Members, kids encounter messages about going green everywhere. Teach them what God's Word says about taking care of His creation. Includes the following:

Introducing the Main Idea
Go for the Green Trivia
Green Jokes (Just for Fun)
Dr. Lime Green (Drama)
The Main Idea
Bible Story: Genesis 1:26-30
Recycling Bin
Dr. Green's Lab Demonstration
Applying the Main Idea
Green Squad Activity (Small Group Discussion)
Creation Bible Memory
Environment Experiment
Dr. Green's Experiment
Recycled Craft
Green Game
Eco-Snack
Slime Time High Energy
»
Download & Teach this Weekend!
10% Off Check-In Systems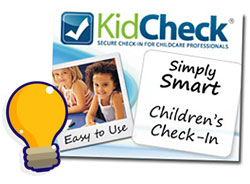 We've connected with KidCheck, providers of easy-to-use, secure children's check-in solutions designed for churches. Streamline your check-in process, improve security, and have more time to focus on your ministry and creating personal connections.
As a benefit of being a Kidology Premium Member, you receive 10% off the monthly subscription cost for a full year when you sign up for KidCheck's secure children's check-in solution.
Lessons on Stewardship and Creation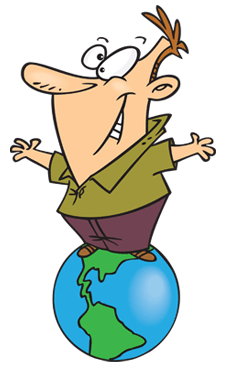 Click over to the Kidology Zones, where this large knowledge base of ideas is your starting point for teaching this Sunday!
Here are some helpful posts regarding Earth Day, Stewardship, and Creation:
If you need more pre-packaged help, we've got some great downloadable curriculum in the Kidology Store that may come in handy...
Child Visitation on Kidmin Talk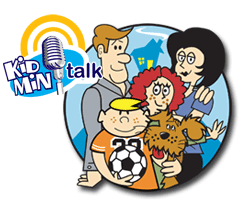 Karl talks about child visitation on this week's episode of Kidmin Talk, our FREE weekly audio show!
Visiting at home will give you greater insight into the interests and needs of kids, and endear them to you so that they are more eager and ready to receive instruction from you.
Ever had a really good friend who had never been to your house? Didn't think so. If you want to be their friend, you've got to get over to their house.
$6 Background Checks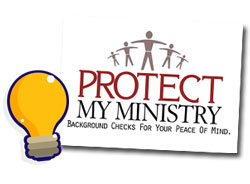 Kidology has partnered with Protect My Ministry, an organization which serves thousands of churches and ministries by delivering high quality, affordable services for protecting your ministry and managing risk.
As a benefit of a Kidology Premium Membership, national background checks can be executed for as low as $6, thanks to a member-exclusive discounted rate. Premium Members also get a special discount on Protect My Ministry's "All in One System."