S.O.G. Crew Welcomes Noel "G"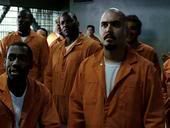 Noel G has been added to the guest itinerary for the Crusade marked to hit Anaheim Saturday, September 6th, 2008 at the Pearson Park Amphitheater. Noel G, an award winning actor, has been seen in a number of films and television from 1999 such as Bruce Almighty as the lead gang member who tried to pick a fight with Bruce, Malibu's Most Wanted, Old School, and Training Day. He has been asked to share with the people his testimony of the remarkable works of God in his life since he was young.

S.O.G. TV Show
We want to thank all those that have supported our videos. We have a lot of footage that we are putting together that we will show you all soon of all our travels across the country.
Celebrity Basketball Game/ Fresh Coast Magazine
Ameraycan Studios feat: Teddy Riley
T Nut and The Nut House Studio
Hit up our boy T Nut for beats or studio time. Tell him we said to hook you up. Nut House Studio Downey, CA.
(562)746-1163
A TRUE ʽLABOR OF LOVE' HAS BEEN SEEN IN SANTA ANA
Saturday, July 19th, 2008 at Memorial Park in Santa Ana an Outreach was held in the labor of love for the people in the area suffering from the violence of drugs and gang activity. Thank you to those of you who labored for months through prayer and finances to make this event happen for the people. Santa Ana can't thank you enough for your love for the people and sharing the Word of God with them.
A New Blazing Door to Alaska Emerges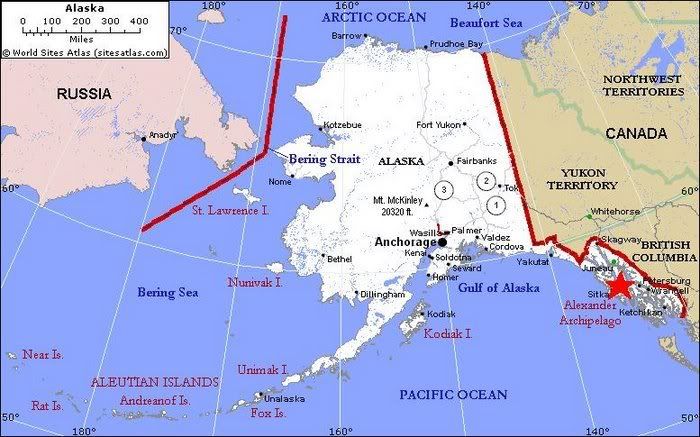 June 23nd - 27th, 2008, Alaska Ablaze Youth Camp hosts The S.O.G. Crew for a week of fun, teaching, and music in Mentasta Lake, where the sun shines for 23 hours a day, moose run wild in the streets, and bald eagles soar high in the sky. Alaska Ablaze is hosted by Howard and Yvonne Echo-Hawk of Delta Christian Center for the native youth of Mentasta Village and Delta Junction. Here the youth are encouraged to seek their purpose in life, learn about the world they live in, think about ways they can help and pray for their communities and families, and have fun while doing it. We are looking forward to returning back to Mentasta next year. Thank you guys for the love.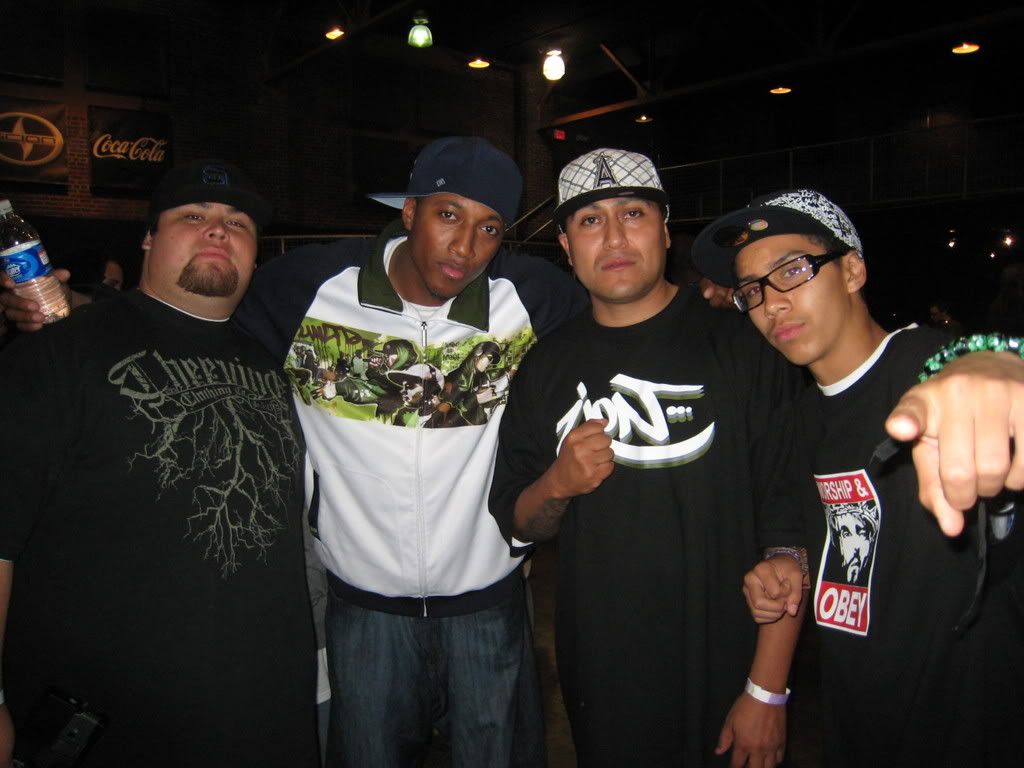 We want to take this time to thank all our good friends around the country for all of your support and friendship. Please continue to move forward in all that the Lord has called to you to walk in. We are just excited about this new season that the Lord is taking us into.

Upcoming Events
8/09/2008, Chatsworth, CA. Chatsworth Four Square Summer Youth Jam

8/10/2008, Orange, CA
.
Brand new Life Christian Center
8/10/2008, Huntington Beach, CA
.
Gumball 3000
8/13/2008, Venice Beach, CA. VO Regional G.A.N.G. Service 8/15/2008, Big Horn County, MT. Crow Rez (Crow Fair)
8/16/2008, Las Vegas, NV.
Cornerstone Church Hip Hop Show
8/17/2008, Orange, CA.
Brand New Life Christian Center
8/18/2008, Venice Beach, CA.
Urban Youth Summer Camp
8/21/2008, Orange, CA.
Brand New Life Christian Center
8/18/2008, Venice Beach, CA.
Urban Youth Summer Camp
8/22/2008, Venice Beach, CA. Victory Outreach Westside
8/23/2008, San Diego, CA.
Skate Concert and DOPE The Movie
8/27/2008, Anaheim, CA. Concert and DOPE The Movie Viewing

8/28/2008, Orange, CA.
Brand New Life Christian Center
8/31/2008, Orange, CA.
Brand New Life Christian Center
City Of Hope Foundation

A shout out to the City of Hope Foundation. Based out of Los Angeles, CA. It is an innovative biomedical research, treatment and educational institution, dedicated to the prevention and cure of cancer. Saturday, July 12th, The S.O.G. Crew Show had the honor to interview people such as Paul Rodriguez one of the Latino's top comedians who had received a Diamond Award. Let me tell ya, this guy is crazy funny!
This night was off the hook!! We were able to get some feedback from known actor, Noel G. from Santa Monica, CA. Ya know the guy who always plays the gangster role, like in the movie Training Day or Fast n Furious 2. Talk about some heat!! Also, we had the opportunity to meet with one of Latino's boxer-turned-actor, John Seda, who turned his gloves for real after making his screen debut as a publicist in the 1992 drama Gladiator. Oh and come on, give it up for our lovely lady Luenell, one of Kat Williams side kicks from the movie American Hustle. Oh my Gosh, don't even get me started!! 'Everyday I'm hustling... everyday I'm hustling'...Don't forget your killer oldie Art Laboe one of the first disc jockeys to play Rock & Roll on the radio in the early 1950's. Art Laboe has his own star on the Walk of Fame, man, and he's still putting it down today! A young singer, songwriter, musician. That's right fresh new talent Colby O'Donis. Colby works side by side with known artist Akon. Akon states 'Colby is his secret weapon'. Keep it up, Colby'..
We just want to say on behalf of The S.O.G. Crew Show, thank you so much to The City of Hope Foundation, Westside Original, keep it real!! What a good time for a good cause. Love and Peace, from The S.O.G. Crew.


Melissa




S.O.G. MEDIA WILL BE COVERING ʽGUMBALL 3000' AT HUNTINGTON BEACH


Gumball 3000 Rally is an annual event hosted by kings and presidents in every nation and country. This rally is special because its drivers are well known artists, actors, sports-stars and superstars. And the cars they will be driving are exotic, concept, and luxury custom. You will see everything from Ferrari Enzos to Bugatti Veyrons, Rolls Royces, old Caddy's, low riders and a few electric cars. Star-Drivers

already include David Hasselhoff driving the legendary K.I.T.T car from Knight Rider, famous drummer Travis Barker, MTV's Rob Dyrdek (Rob & Big) in a fully customized '69 Camaro as well as Johnny Knoxville and his crew.

Gumball 3000 Rally 08' will begin August 9th in San Francisco and go on for 8 days hitting two continents. This rally will entail a 3000 mile trek making stops in Los Angeles, San Diego and Las Vegas, then, both car and driver will be flown across the Pacific to North Korea and driven on to China. S.O.G. Media teamed with Acropolis RPM, will be at the Red Carpet event Sunday August 10th in Huntington Beach to capture and bring to you highlights of the day's event. Keep an eye and ear out for the footage of this event! Thanks for all your love and support! God bless.




5TH ANNUAL 'LET YOUR FIRE FALL' YOUTH CRUSADE UNDERWAY

Hey everyone! Don't forget! The annual 'Let Your Fire Fall Youth Crusade' is coming soon to Pearson Park Amphitheatre on September 6th, 2008. There will be a 42" Flat Screen Plasma TV being given by Daniel's Furniture in a contest to the winner who brings the most guests. On stage will be Red Cloud, Gospel Gangstas, Fros-T, Sons of Trybe, Ricki Luciano and Rob Wizdom, Nikki Leonti, and S.O.G. Crew. There will be dancers, deejays, graffiti art contest between FBK and MAK, preview of D.O.P.E. The Movie. With Guest appearances by Noel G from Bruce Almighty, Training Day and Malibu's Most Wanted, World Skateboard Legend Christian Hosoi, and Bigg Slice with his custom made cars for stars including Snoop's. Many thanks to all sponsors including Car Angel/Boat Angel, Daniel's Furniture and Brand New Life Christian Center. Mark your calendars! And get ready for a great event!



PLEASE CHECK OUT THE PROMO VIDEO







CALIFORNIA SEEN ʽHOW THE WEST WAS WON' IN EAGLE ROCK




Saturday, July 19th, 2008, 10 of the most influential gospel hip hop and rap artists joined efforts to display the unity and brotherhood of music in the west coast at a concert ironically named ʽHow The West Was Won'. Many big ups to Ricky Luciano of Lost Wood Entertainment for hosting the event for us all. And thank you to Victory Outreach Eagle Rock for allowing us to come rock the house!



COMMERCIALS BROUGHT TO YOU BY ʽS.O.G. MEDIA'




S.O.G, Media finds a host of work to be done in videography for artists, businesses, organizations, churches, and couples. On Sunday, August 3rd, 2008, S.O.G. Media will be helping Brand New Christian Center of Orange, CA reach millions of people with a commercial that will be regularly broadcasted on television networks. Any artist, business, organization, church or person is welcome to contact S.O.G. Media for filming and editing needs at rbrtornelas@aol.com or 714.635.2441.



Let Your Fire Fall Alaska Conference





New things are already springing up for 2009! Please keep us in prayer. We just spoke with the leaders in Alaska and we're discussing the sure possibility of taking ʽLet Your Fire Fall Crusade' on the road to Alaska. We'll be training the locals and youth to take their cities and state for Christ. And we'll be working to take other music ministering groups up there with us. So, please join us in believing that God's will be done and all grace abounds towards this movement. We thank you all for your support. Much peace and blessings from The S.O.G. Crew.
We just want you all to know how much we appreciate all of your friendship and prayers. Please continue to lift us up as we push to go higher in God. Much love and respect from the whole S.O.G. family.
The S.O.G. Crew