Las Vegas This Tuesday Night
We will be working in Las Vegas this Tuesday night with about five hundred youth at The Champion Center along side Blood Bought. The night is a hip hop night focusing on reaching out to the communities of Las Vegas Nevada. We will also be interviewing Johnny Boy AKA Mr. Las Vegas for the next issue of Chicano Rap Magazine. We will keep you up to date on how the event and interview goes down.
Word For The Week
Mt 6:12
And forgive us our debts, as we forgive our debtors.


S.O.G. TV Show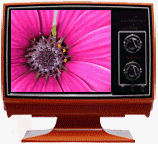 We want to thank Fresh Coast Magazine for letting us team up with them at the Celebrity Basketball Game in San Bernardino, CA. Shout outs to DJ Siren and Revolutionary for filming the event. Good job guys! Please send us some feed back about the show.
Celebrity Basketball Game/ Fresh Coast Magazine
The S.O.G. Crew Rocks Huntington Beach
Friday night, February 29th at Martini Blues Lounge in Huntington Beach, Acropolis RPM hosted a night of hip hop talent from around Southern California. About 150 were in attendance in the small venue and all enjoyed the special guests. Daniel, an event promoter from Acropolis RPM, put the event together and received much praise from sponsors, staff and owner of Martini Blues for bringing The S.O.G. Crew out to express their talent. On behalf of The S.O.G. Crew, I want to say thank you to those who came out to support us, thank you to those who pray for us, thank you to Marini Blues for having us, and thank you to Daniel for continuing to support us and believe in our vision, we look forward to more events with you.
Much love and blessings,
DJ SiREN
Gospel Ganstaz
We were blessed to hang out with our good friends the Gospel Gangstaz last Saturday night at Chaffey High School. Be on the look out for some new stuff in the near future from our boys. We are talking with them about doing a song together.
NIGHT OF CHAMPIONS
This is the 24th annual Night of Champions and it will be held March 29th on the Azusa Pacific Campus. The Outdoor Program
from 4:00pm-5:45pm including a classic car show, In-And-Out hamburgers, skate board exhibitions, presence from C28, step team performance, and Hip Hop music by The S.O.G. Crew! The Indoor Program will run from 6:00-8:00pm and will include music from Phil Wickham, and testimony from Christian athletes and entertainers. This portion will also include a salvation message!



Past speakers have been Melvin Adams, Christian Hosoi and past artists have been Pax 217, Olivia The Band and many others. Thousands of youth attend this event and this is the event where Revolutionary from our group received Christ.

Tickets are $10 before March 25th, and $15 after that or at the door. To purchase tickets visit our website at www.apu.edu/noc.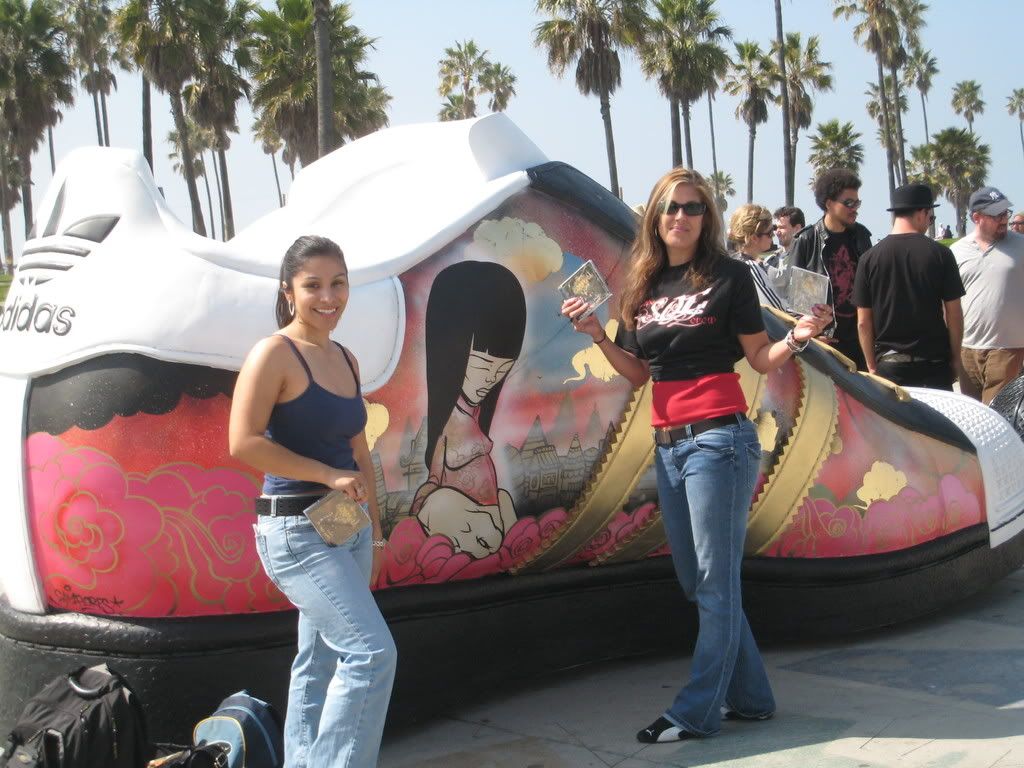 Thanks for swinging through for another issue of our newsletter. We are glad to be networking with a lot of groups including local hip hop group Priesthood. You can read more about them in this weeks issue of our newsletter. Hit us up if you have a cd or movie that you would like for us to review, event or a story that you would like to spread the word about. Our job is to create a buzz through out the world.
Upcoming Events
Priesthood Needs Your Support

Just wanted to let you know if you haven't heard already about "PRIESTHOOD's" new single "The Way You Love Me" that's making a lot of head waves in college radio right now. It is currently on RapAttack.com and Rapnetworks top 20's. Check it out on our myspace profile when you get a chance. If you are a member on myspace please request us as your friend so that we can keep you updated with the latest happenings of your favorite group. Click on the direct link below, thanks!

Peace & Blessings,

J-Rizzo/Priesthood

CONCERT BRINGS 'BREAKTHROUGH' TO CHAFFEY HIGH SCHOOL

Last Saturday, March 1st, 2008, 300 students and families gathered together at Chaffey High School in Ontario for a concert named Breakthrough but what they received was so much more than music. The night started out with High School local band 'His Crew'. The hosting organization's leader Rick Reyna of Rallys For Christ was giving out giftcards to various places. Also rocking the stage were Riverside's finest, Imisi, and Anaheim's very own The S.O.G. Crew. The message the people received was one of encouragement and change. Their hearts were revolutionized towards community unity and peace; standing up for peace in their lives and schools; and love for all mankind. Thank you Ontario for coming out to be a part of the begining of a revolution at Chaffey High School. Thank you Rallys For Christ for putting the event on for the people. Thank you Church of Upland and Pastor

Escobedo for allowing us to be a part of your vision for change in your community.

God bless,
DJ Siren
A SATURDAY OF SUCCESS FOR BANNING GANG AND VIOLENCE INTERVENTION RALLY

Saturday, March 1st, 2008, youth and adults got a treat as performances by MC Blvd and S.O.G. Crew set the atmosphere for personal life changes at the Gang and Violence Intervention Rally at Res Recording Studio in Banning, CA. A surprise visit from Bigg Slice, world renown car maker from South Central Los Angeles really encouraged the people. Bigg Slice has been highly recognized for his production of cars for Snoop Dogg. At the event, Bigg Slice rolled up in Snoop's personal traveling studio and spoke to the people about his life and how God gave him a second chance to make a difference in the world through his talent of making custom cars. The day really opened eyes and gave hope to many as several people sought guidance and help in changing their lives. Thank you to Henry who without giving up, pushed for this event to happen for the people. And thank you to Res Recording Studios for hosting the event in their backyard. We appreciate everyone came out in support of Henry's vision of peace. You can find Bigg Slice at www.biggslice.com and an interview soon at www.myspace.com/thesogcrew.
THE S.O.G. CREW SHOW' CAPTURES THE 1st ANNUAL ROCK DA MIC CONTEST IN PICO RIVERA

'The S.O.G. Crew Show' was seen shooting footage of the Rap, Hip Hop, R&B, Reggaeton, and Rock en Espanol talent search competition in Pico Rivera at Iguanas night club on Tuesday, March 4th, 2008. The grand prize was an album contract with full benefits with Seven One Four Recording Studio. Latino 96.3 were there to emcee the event. Judges were Mellow Man Ace, Yesi Ortiz from Power 106fm, Jesse G of West Side Original, Rolando Molina, Somaya Reece, and Kilo. Performances by: Detane, Real Estate, Snow, Tre-C, A.G.E., L.A.C., G-Webb, Seventh, and Spyder. The winner of this talent search will be going from underground status to mainstream status, a position of even greater visibility for the indie label hustler. I'm proud to anounce that three of our very own friends were a part of this contest and rocked the house, Spyder, Tre-C, and G-Webb. And even better, one of them won! Tre-C won the contract. Tre-C's overall stage performance set the atmosphere and brought an amazing end to the event and her final comment was "All glory to God". Tre-C, a woman with a heart after Christ, uses her music and talent to reach young girls and women encouraging them in Christ and to pursue after their dream in life. Many thanks to West Side Original for teaming up with us to record the event. What's up to Mellow Man Ace, It was good hanging out with you again. And congradulations Tre-C. Stayed tuned in to

www.myspace.com/thesogcrew

and Youtube.com for scenes from the event.

Much love,
DJ Siren
Fundraiser for Missionaries To Amsterdam

In May 2007, Roy Palavicini and his family answered God's call to serve in Amsterdam, Netherlands, as missionaries. Amsterdam is the capital of the Netherlands, known for the arts, its liberal culture and legal prostitution it is a city in desperate need of Jesus. Pastor Roy and his family rejoice at what God has been doing through their ministry with YWAM: people are realizing their need for a Savior, their lives are being transformed by the power of the Holy Spirit and they are discovering their true identities as children and friends of God.

We at Transit MG want to be a bridge to people all over the world, we know that there are more missionaries like the Palavicini family who walk with people in the hard places.

They look to Jesus as the ultimate model of servanthood. Just as Jesus identifies with the poor, the broken and the forgotten, Pastor Roy and his family reach out to the least of all with love and compassion. They are "bridge builders," working closely with churches, community leaders and families in bringing real hope in places where there's little else to cling to. You can partner with us and this family of missionaries by supporting this even on Friday May 14th at 6:30 p.m. at Emmanuel Church in Lakewood. Let's UNITE to advance God's kingdom together! (http://randbpalavicini.wordpress.com/)
Hi everyone! Thank you for your continued support and for standing by us. Help us out by sending this newsletter to anyone you think would enjoy it. Feel free to let us know how much you like these newsletters.
Much love and blessings,
DJ SiREN :)