EPN Consulting is
The
European Professionals Network.
Our Sponsors


Would you like to sponsor this Newsletter and increase your visibility in Europe? Get in touch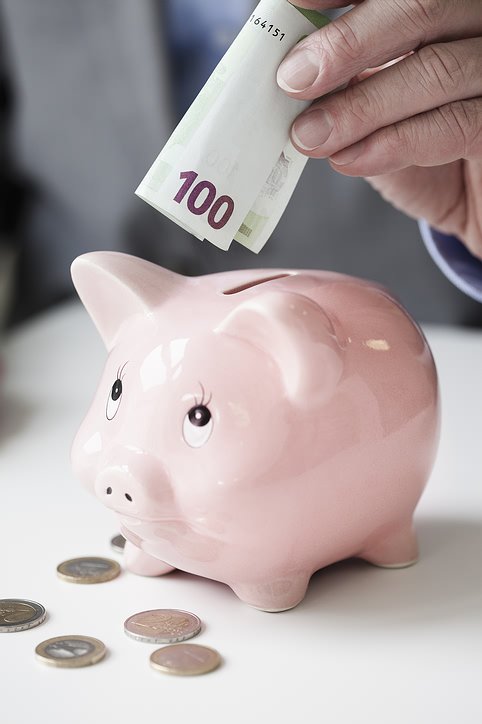 Save Money when joining


EPN Consulting !

For those who would like to join EPN Consulting, please mention the "EPNNL12" code when applying and you will receive an immediate


25% discount

on your enrolment fee!



This offer is dedicated to
new members only.

- INDEPENDENT
- EXPERIENCED
- FLEXIBLE
- TRUSTWORTHY
- CLIENT-ORIENTED
- INNOVATION-DRIVEN
Quick Links...
Our Website
EPN Consulting is member of:
ITS UK

How could you describe


to your colleagues and peers?


EPN Consulting is an energetic business offering Consultancy in several areas, an Innovative Network of Professionals and a vibrant Business Hub to clients throughout the UK and Europe.


The company is based in

London Victoria

and its team boasts many years of experience in the Business Management and Consultancy sector.

If firms would like to fund their business ideas and/or products, there may be the right opportunity in some of the European funding schemes and
EPN Consulting
can help find those ones suitable to them.

EPN Consulting is constantly updated about EC activities and has got wide experience in assisting Clients during the preparation of proposals and, when needed, to manage existing projects.

The firm delivers comprehensive consulting services to businesses (B2B) with the required flexibility to suit any kind of organisation (public or private, SME or large).

With assistance tailored on Clients' needs, EPN Consulting has fully qualified professionals helping Clients boost their business and their position on the market.

Consulting areas range from European Affairs, to Intelligent Transport Systems (ITS) & Sustainable Transport and Energy & Environment plus additional capabilities focusing on promoting and implementing Innovation in private companies and public authorities.

The idea of providing a European Professionals Network along with Consultancy is quite unique and this makes
EPN Consulting perfect for business purposes.

Professionals who join EPN Consulting are entitled to showcase for FREE their expertise on this newsletter, on the News section and on the Business Hub section of the EPN Consulting website with excellent chances to increase their business opportunities.
EPN Consulting Members can enjoy also additional services for free or at reduced rates.

Be Connected.
Be Contacted.
Join EPN Consulting
NEW !
If you are based in London and would like to know how
EPN Consulting
could bring benefits to your professional work,
and it will be our pleasure to meet you either in our office or at your premises for an informal chat.
Dear Subscriber,
Welcome to the October 2012 issue of the EPN Consulting Newsletter that is received by
over 1,250 selected professionals in Europe
.
First of all, a big Thank You to those who took part in the 1st EPN Consulting Consultation. Your answers will be properly analysed and assessed to improve the EPN Consulting professional services during 2013. You will read about it in the next newsletter issues.
In the meantime, a new service was launched last week: The
EPN Consulting Paper
,
Professional News for Professional People
.
In our digital paper you can find a selection of news concerning politics, economy, technology, education and more.
The EPN Consulting Paper is published twice a day (at 7am and 7pm UK time) and it is completely FREE.
You can read it
here
and sign up to receive the paper automatically in your mailbox for your own convenience.
We remind you that in October and November 2012 a number of FP7 calls on Energy, Environment and Transport will close so hurry up and take the last chance to submit good proposals within the 7th Framework Programme.
EPN Consulting is available to provide assistance to public and private organisations that would like to see their ideas converted into a sound proposal to be submitted. EPN Consulting is also an ideal partner for your project consortium as we have got a lot of experience in dealing with EC projects.
Contact us
to know more about how we can help you.
If some of you are already involved in European projects and would like to publicise your progress,
contact us
and you will be impressed by the range of opportunities that are waiting for you.
The
EPN Consulting
's Network of Professionals generates a lot of excellent know-how and in these days networking is essential to achieve ambitious goals.
If you are not a member yet, don't wait any longer and
join us
: a number of exclusive services are waiting for you.
The
New EU Comers and the EU Accession Countries enjoy a fantastic 50%-discount
on membership fees until 31 Dec 2012!
Whilst the membership fees in GB Pounds will be kept at the 2011 price until the end of 2012, those
in Euros will be kept unchanged until 31 Dec 2012.
If you would like to advertise your products and/or services on this effective tool of information as the EPN Consulting Newsletter, please
contact us
.
Have you missed some of the previous issues? Don't worry, you can find all of them online
on this webpage
.
Finally, if you are already an EPN Consulting Member, please remember that if you introduce new members both of you will receive a discount on your
membership fees
! As this newsletter is also published on LinkedIn, Ecademy and Twitter, our Members gain immense visibility within and beyond Europe!
We wish you a busy October!



This EPN Consulting Newsletter is delivered to your mailbox to inform you about EPN Consulting news, events, business opportunities, happening in Europe.
It is sent to both members and non-members willing to foster innovation in Europe.
Please be assured that all your data stored in our systems will never be given away/sold/disclosed.
EPN Consulting enforces a strict privacy policy and it is registered to the UK's
ICO (Information Commissioner's Office)
.
You receive this newsletter because you have been in touch with EPN Consulting or its CEO in the past.
New Calls recently published
- 18 Sept 2012 -
FP7-ICT-2013-11
(Deadline 16 Apr 2013)
- 25 Sept 2012 -
FP7-ICT-2013-C
(Deadline 12 Mar 2013)
If you would like to be advised on how to prepare and submit project proposals within the 7th Framework Programme (FP7) and/or other Programmes, EPN Consulting is the right consultancy to choose. Visit the
EU Projects Consultancy
for more information.
Would you like to know more about what an EU project is like? Attend one the tailored training courses that EPN Consulting organises for its clients. Visit the
Training courses and Seminars section
.
Notice: EPN Consulting Members enjoy discounts on EU projects assistance as well as up to a fantastic 20%-discount on Training Courses packages. Join us!
EPN Consulting helps you prepare sound FP7 projects proposals! Book your place to learn how to improve your chances of success!
EPN Consulting organises "INTRODUCTION TO EUROPEAN PROJECTS" Courses to help you understand strengths and weaknesses of your ideas and how they can fit in the relevant Calls of interest. Theses courses are very flexible (No. of Students, Course Duration and Course Locations) to help you get the best out of it.
We look forward to receiving your numerous subscriptions!
EPN Consulting Members receive up to 20% discount on training courses!
Urban Transport - Time to Move Sustainably
Brussels, 17 Sept 2012 - The future of mobility in our cities was discussed at a conference where Vice-President Siim Kallas was joined by representatives from the European Parliament, the Committee of the Regions and key stakeholders.
The European Commission announced the launch of a public consultation, giving citizens and all interested parties the opportunity to contribute to the future development of the EU's urban transport policy. The event also marks the tenth anniversary of the CIVITAS Initiative - the European Commission's city-led research programme.
"Europeans are fed up with the daily frustration of not getting to work on time and the problems and costs of traffic congestion. I believe that we can reverse these trends - through forward planning, new technologies and supporting policies. We want to work with cities and citizens to achieve this - to develop better, more affordable, integrated and accessible transport systems. This conference and the public consultation will allow us to fine-tune transport policy in line with citizens' views and needs", explained Vice-President Siim Kallas Commissioner for Transport.
The conference brought together in Brussels two hundred institutional stakeholders, local government, transport operators and users, as well as industry and research representatives. Three fields of action were discussed: Sustainable Urban Mobility Plans, Urban Road User Charging and Urban Logistics. The Commission included these three initiatives in its 2011 transport white paper, which introduced ambitious targets for reducing greenhouse gas emissions from transport generally and urban transport in particular.
More details available here.
Transport - Research and Innovation for Europe's Future Mobility
Brussels, 18 Sept 2012 - The EU's oil import bill was 210 Billion Euros in 2010 and oil prices will increase. Transport is to about 95% dependent on fossil fuels. If we do not address this oil dependence, people's ability to travel and the costs of goods transport could be severely impacted with dire consequences on the overall competitiveness of the EU economy.
The European Union has committed to reducing its greenhouse gas emissions, with the goal of limiting climate change below 2ºC. A reduction of at least 60% of GHGs (GreenHouse Gases) by 2050 with respect to 1990 is required from the transport sector, which is a significant and still growing source of GHGs.
Innovative technologies need to be deployed quickly to reduce Europe's dependence on oil and GHGs and make sure that our mobility is maintained. New technologies are also essential to winning the global race for sustainable mobility, keeping the European transport industry competitive whilst preserving jobs in Europe and supporting economic growth.
Europe's citizens and industry could benefit from increased co-operation and prioritisation in Transport Research and Innovation. This requires, among others, the development, with all transport stakeholders involved, of ambitious and accelerated research and deployment roadmaps for innovative technologies that will help to achieve sustainable mobility in Europe.
More details available here.
We also invite you to watch this EC promotional video.
Transport - the EC pushes to accelerate Development and Market Uptake of New Transport Technologies
Brussels, 18 Sept 2012 - The European Commission launched an initiative to coordinate and focus European research and innovation in transport. The aim is to speed up the deployment of new transport means and solutions to achieve a competitive and affordable European transport system.
The definition of a set of roadmaps focusing on the deployment of technologies and innovation in 10 critical areas of transport started in September 2012.
"Transport is essential to Europe's economy. If we do not invest more in research and innovation, Europe's leadership would be compromised, Europeans' ability to travel and the costs of goods could be severely impacted, with direct consequences on the overall competitiveness of the EU economy. This new initiative will help our transport system to develop into an even more efficient, sustainable and user-friendly system to reach our mobility goals. It will impact positively on growth and jobs in Europe", said Siim Kallas, Vice President of the European Commission, responsible for Transport.
"Smart, green and integrated transport is one of the challenges identified in our Horizon 2020 proposal. European research will continue to bring benefits to the transport industry and to citizens. We will work together with the stakeholders and Commission services to produce viable roadmaps for the most strategic transport technologies" said Máire Geoghegan-Quinn, Commissioner for Research, Innovation and Science.
The initiative launched by the EC, in the form of a Communication, lists ten different fields of interest for which roadmaps towards deployment will be developed:
Clean, efficient, safe, quiet and smart road vehicles

Clean, efficient, safe, quiet and smart aircraft

Clean, efficient, safe, quiet and smart vessels

Clean, efficient, safe, quiet and smart rail vehicles

Smart, green, low-maintenance and climate-resilient infrastructure

Europe-wide alternative fuel distribution infrastructures

Efficient modal traffic management systems (including capacity and demand management)

Integrated cross-modal information and management services

Seamless logistics

Integrated and innovative urban mobility and transport
Industry, the public sector and other stakeholders involved in bringing innovative transport technologies and services to the market will be invited to participate in further developing and implementing this strategy, for example by agreeing common targets, coordinating development and deployment agenda's, considering the needs for standards and identifying funding implications.
More details are available
here
.
EU Projects - Ten CIVITAS Success Stories
Last 24-26 Oct 2012 in Vitoria-Gasteiz (Spain) the CIVITAS Forum 2012 was held.
The conference was the 10th such annual event, following fora previously hosted in various quarters of Europe including Funchal (PT), Malmö (SE), Krakow (PL), Bologna (IT) and Kaunas (LT) since the series started in 2003.
It was a combined event that also served as the CIVITAS Plus Final Conference. For this reason, the occasion ran over three days from Mon-Wed 24-26 Sept 2012. The organisers hosted again an exchange of dialogue and views between CIVITAS Forum cities and European politicians on the one hand, and experts in the field of urban mobility on the other.
The CIVITAS Forum Network currently includes over 200 cities from 32 European countries, that have formally committed to clean and sustainable urban transport.
One week before, exactly on the 17 Sept 2012, the EC published a MEMO describing 10 CIVITAS Success Stories.
Some examples of successful measures recorded during CIVITAS projects are reported in this memo, though it should be appreciated that CIVITAS actions are implemented as an integral part of the participating cities' overall Sustainable Urban Mobility Plans (SUMPs) - consistent with the CIVITAS philosophy of stimulating collaboration between lead and learning cities which already have, mature, or semi-mature mobility plans.
More details are available
here
.
P.S. In the current FP7 Transport call there is one topic (SST2013.3-3) dedicated to "Capitalising CIVITAS knowledge and Experience".
If you would like to submit a project, by the 14th Nov 2012, EPN Consulting could help you write a sound proposal.
CONNECT Advisory Forum (CAF) for ICT Research and Innovation
Brussels, 14 Sept 2012 - As part of the preparation for Horizon 2020, DG CONNECT is setting up a new advisory structure - the CAF (CONNECT Advisory Forum for ICT Research and Innovation) - that will replace ISTAG.
The CAF will be providing advice to DG CONNECT about the orientations for research and innovation activities and initiatives dealing with communication networks, computing systems, digital content and related technologies.
The "Call for Expressions of Interest" for the selection of the members of the CAF is open until the 26 Oct 2012. Applications may be submitted by individuals, representatives of collective interest groups and organisations.
The prospective members should correspond to the following profiles (see detailed description in the text of the call):
Members with expertise in technological aspects of ICT (emphasis on industry, SMEs)

Members with expertise in transformative frontier research

Members with an ICT perspective of the societal challenges

ICT market development and governance actors

Members representing the views of civil society
More details available here.
Open consultation on Urban Dimension of the EU Transport Policy
Last 17 Sept 2012 the European Commission launched an open consultation on the Urban Dimension of the EU Transport Policy.
With this consultation the EC wishes to explore with the public and all other relevant stakeholders on how best to contribute with targeted EU-level action to high-quality and sustainable urban transport and mobility for all users in the 27 EU Member States.
In this consultation contributors are asked to express their opinion on the relevant challenges identified by the Commission's services.
More details are available here.
The consultation will be open until 17 Dec 2012.
Digital Agenda - Commission, Industry and Academia commit to bigger and better Robotics Sector
Brussels, 18 Sept 2012 - The European Commission, Industry and Academia have agreed to launch a Public Private Partnership (PPP) in Robotics, to help Europe-based companies take a larger share of the 15.5 Billion Euros annual global robotics market.
Representatives from European robotics manufacturers, research institutes joined European Commission Vice President Neelie Kroes in signing a Memorandum of Understanding, the first step towards a PPP launch in 2013. The Commission believes that the future PPP will strengthen the EU robotics sector.
Neelie Kroes, European Commission Vice-President for the Digital Agenda, said "A strong robotics industry is key to Europe's future competitiveness. Growing our robotics industry means new jobs and a strong European manufacturing sector".
Robotics is a key driver for Europe's growth and competitiveness. Three millions jobs are created or maintained worldwide as a result of using one million industrial robots. Europe's robotics industry is highly successful, accounting for about a quarter of the global production in industrial robotics and a 50% market share in professional service robotics. The domestic and professional service robot markets are expected to grow by 40% in the coming years with the strongest growth in rescue, security and professional cleaning applications. By 2020, service robotics could reach a market volume of more than 100 billion euros per year.
The PPP in Robotics aims to:
1. Develop strategic goals for European robotics and foster their implementation;
2. Improve the industrial competitiveness of Europe through innovative robotic technologies;
3. Provide robotic products and services as key enablers to help solve Europe's societal challenges;
4. Strengthen the networking activities of the European robotics community;
5. Promote European robotics;
6. Reach out to existing and new users and markets;
7. Contribute to policy development and address ethical, legal and societal issues.
More information can be found here.
Energy - 2/3 of the World's New Solar Panels were installed in Europe during 2011
Europe accounted for two thirds of the world-wide newly installed photovoltaic (PV) capacity in 2011, with 18.5 GW. Its overall PV capacity totalled 52 GW. The yearly electricity produced by PV could power a country with the electricity demand of Austria, which corresponds to 2% of the EU's electricity needs. These are some of the highlights of the 2012 Photovoltaics Status Report published last 24 Sept 2012 by the JRC.
The study summarises and evaluates the current activities regarding manufacturing, policies and market implementation world-wide.
Over the past ten years, the PV industry grew in Europe by an average of over 40% per year and the production costs have decreased by around 60%. Underlying this progress is the EU commitment towards PV systems as a means to achieve the goal of using 20% of renewable energy by 2020.
Germany, Italy, Spain, the Czech Republic, France, Belgium, and the United Kingdom are the leaders in installed PV capacity in Europe.
More details can be found
here
.
ICT - 4G service is going to be launched in the UK by Everything Everywhere
Last 11 Sept 2012 Everything Everywhere, the UK's largest communications company, providing mobile and fixed-broadband communications services to more than 27 million customers through the Orange and T-Mobile brands, announced the launch of
EE
- the UK's most advanced digital communications company.
EE will become the new name of the Everything Everywhere business and its network.
EE will also be launched as a new superfast customer brand in the coming weeks. It is a brand born in the digital age, designed to serve both consumers and businesses, offering the UK's only 4G mobile service and complemented by fixed-line fibre broadband.
The new EE brand will stand alongside Orange and T-Mobile. Together they will provide mobile services to 27 million people, now served by the UK's biggest and best network.
More details can be found
here
.
EPN Consulting attended ITN - Infrastructures and Technologies for Smart Cities and Communities
Last 27-28 Sept 2012 EPN Consulting attended the ITN Infrastructures and Technologies for Smart Cities and Communities event held in Turin (Italy).
Two days of conferences and workshops on ITS, Smart Mobility, e-Ticketing, Smart Cities and Communities ranging from technical solutions to policy.
The choice of attending this event is line with the new business area being developed within EPN Consulting to meet the high demand coming from Local Authorities and citizens willing to introduce/exploit smart solutions to improve the quality of life and optimise existing resources.
EPN Consulting is happy to receive queries from any Local Authority in Europe willing to transform their city into a modern, smart city able to offer more services to their citizens at lower costs.
We can help you do it step by step.
EPN Consulting will attend the 19th ITS World Congress in Vienna
EPN Consulting will be attending the ITS Conference and the 19th ITS World Congress in Vienna during two days: 22 and 23 Oct 2012.
This will be an excellent opportunity to meet up in person and discuss collaboration opportunities.
We are happy to announce that attendees that would like to join EPN Consulting in meetings organised in Vienna during this event will benefit a 50% discount on the membership enrolment fee.
Please send us your request of meeting us by the 19 Oct 2012 to ensure you will be entitled to claim this benefit.
More details on
- Joining EPN Consulting are available here.
- the ITS World Congress are available here.
Next Professional Events happening in Europe
- 02-03 Oct 2012 - Edinburgh (UK) - LEG+TRA - TISPOL (European Traffic Police Network) Conference 2012
- 02-03 Oct 2012 - Sophia Antipolis (FR) - ICT+INN - SAME 2012 - 15th Edition - Microelectronics Conference
- 02-04 Oct 2012 - Lyon (FR) - BIZ+ITS+TEC+TRA - INTEROUTE & VILLE 2012 - Exhibition of Materials, Equipment and Technology for Roads, Streets, Motorways and Cities
- 03 Oct 2012 - Brussels (BE) - BIO+ENE - THE EUROPEAN GAS POLICY FORUM 2012 - Shale Gas: Supporting Security of Supply and Climate Action in Europe?
- 03 Oct 2012 - London (UK) - ENE - IET Event - FUTURE ENERGY FORUM - Engineering Solutions for UK Energy Challenges
- 04 Oct 2012 - London (UK) - INN - IET Event - The IET President's Address - A Perspective on Innovation
- 04-07 Oct 2012 - Barcelona (ES) - ICT+INN - KDIR 2012 - International Conference on Knowledge Discovery and Information Retrieval
- 05 Oct 2012 Shkodra (AL) - TRA - URBAN MOBILITY MANAGEMENT IN ALBANIA - Active, Clean and Energy-efficient Urban Mobility
- 08-11 Oct 2012 - London (UK) - BIO+BIZ+FIN - GASTECH 2012 - 26th Edition - Fuelling the Future by Investing in Gas
- 08-11 Oct 2012 - Brussels (BE) - LEG - 10th European Week of Regions and Cities
[...]
There are fantastic business opportunities for you.
It is possible to sponsor one or more events (Event Sponsor) or even become an Event Section Sponsor (Platinum, Gold, Silver, Bronze packages available). Please drop us an email if interested and we will provide you with all information.
Notice: EPN Consulting Members enjoy up to 20% discount on sponsoring packages. Join us!
The Website of the Month: Energy Roadmap 2050

This month EPN Consulting has chosen the EC website on the Energy RoadMap 2050.
On 15 December 2011, the European Commission adopted the
Communication "Energy Roadmap 2050"
. The EU is committed to reducing greenhouse gas emissions to 80-95% below 1990 levels by 2050 in the context of necessary reductions by developed countries as a group.
In the
Energy Roadmap 2050
the Commission explores the challenges posed by delivering the EU's decarbonisation objective while at the same time ensuring
security of energy supply
and
competitiveness
.
The Energy Roadmap 2050 is the basis for
developing a long-term European framework
together with all stakeholders.
http://ec.europa.eu/energy/energy2020/roadmap/index_en.htm
The EPN Consulting's Core Values

INDEPENDENT
to provide you with industry-unbiased solutions
EXPERIENCED
to quickly understand your problems and design bespoke solutions
FLEXIBLE
to meet all your requirements
TRUSTWORTHY
to allow you carry out your day-to-day business with peace of mind
CLIENT-ORIENTED
to exceed your expectations
INNOVATION-DRIVEN
to provide you with brand-new solutions
Please
contact us
for any question about becoming an EPN Consulting member, proposing business offers, informing us on your business specialties, et cetera.