EPN Consulting is
The
European Professionals Network.
Our Sponsors


Would you like to sponsor this Newsletter and increase your visibility in Europe? Get in touch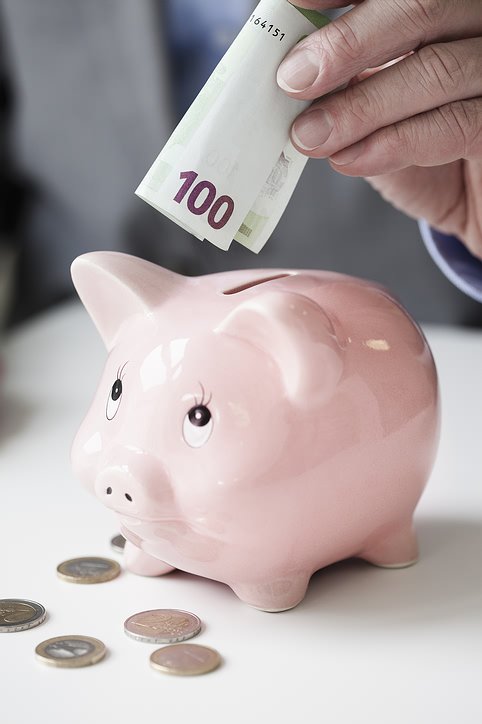 Save Money when joining


EPN Consulting !

For those who would like to join EPN Consulting, please mention the "EPNNL12" code when applying and you will receive an immediate


25% discount

on your enrolment fee!



This offer is dedicated to
new members only.

- INDEPENDENT
- EXPERIENCED
- FLEXIBLE
- TRUSTWORTHY
- CLIENT-ORIENTED
- INNOVATION-DRIVEN
Quick Links...
Our Website
EPN Consulting is member of:
ITS UK
In conclusion,
how could you describe


to your colleagues and peers?


EPN Consulting is an energetic business offering Consultancy in several areas, an Innovative Network of Professionals and a vibrant Business Hub to clients throughout the UK and Europe.


The company is based in

London Victoria

and its team boasts many years of experience in the Business Management and Consultancy sector.

If firms would like to fund their business ideas and/or products, there may be the right opportunity in some of the European funding schemes and
EPN Consulting
can help find those ones suitable to them.

EPN Consulting is constantly updated about EC activities and has got wide experience in assisting Clients during the preparation of proposals and, when needed, to manage existing projects.

The firm delivers comprehensive consulting services to businesses (B2B) with the required flexibility to suit any kind of organisation (public or private, SME or large).

With assistance tailored on Clients' needs, EPN Consulting has fully qualified professionals helping Clients boost their business and their position on the market.

Consulting areas range from European Affairs, to Intelligent Transport Systems (ITS) & Sustainable Transport and Energy & Environment plus additional capabilities focusing on promoting and implementing Innovation in private companies and public authorities.

The idea of providing a European Professionals Network along with Consultancy is quite unique and this makes
EPN Consulting perfect for business purposes.

Professionals who join EPN Consulting are entitled to showcase for FREE their expertise on this newsletter, on the News section and on the Business Hub section of the EPN Consulting website with excellent chances to increase their business opportunities.
EPN Consulting Members can enjoy also additional services for free or at reduced rates.

Be Connected.
Be Contacted.
Join EPN Consulting
NEW !
If you are based in London and would like to know how
EPN Consulting
could bring benefits to your professional work,
and it will be our pleasure to meet you either in our office or at your premises for an informal chat.
Dear Subscriber,
Welcome to the September 2012 issue of the EPN Consulting Newsletter that is received by
over 1,100 selected professionals in Europe
.
While you are still fresh and productive, you will certainly find 5-8 minutes of your time to participate in the
1st EPN Consulting Consultation
for Members and Non-Members. You will find more details below in this newsletter.
We really value your contributions to improve the overall services EPN Consulting is being offering since 2009 as a Consulting firm and as an Innovative Network of Professionals. Thank you in advance!
We are also delighted to inform you that the EPN Consulting network can now count on a new member:
Global Target in Motion
based in Turin (Italy). More information is available below.
When visiting the
Events section
of our website you will appreciate a large number of professional events scheduled in September and October 2012. This service is provided to allow visitors to plan their trips in advance to attend their favourite events. This will let them enjoy
remarkable savings
, which is crucial in this unstable economic climate.
We also remind you that in October and November 2012 a number of FP7 calls on Energy, Environment and Transport will close so hurry up and take the last chance to submit good proposals within the 7th Framework Programme.
EPN Consulting is available to provide assistance to public and private organisations that would like to see their ideas converted into a sound proposal to be submitted. EPN Consulting is also an ideal partner for your project consortium as we have got a lot of experience in dealing with EC projects.
Contact us
to know more about how we can help you.
If some of you are already involved in European projects and would like to publicise your progress,
contact us
and you will be impressed by the range of opportunities that are waiting for you.
The
EPN Consulting
's Network of Professionals generates a lot of excellent know-how and in these days networking is essential to achieve ambitious goals.
If you are not a member yet, don't wait any longer and
join us
: a number of exclusive services are waiting for you.
The
New EU Comers and the EU Accession Countries enjoy a fantastic 50%-discount
on membership fees until 31 Dec 2012!
Whilst the membership fees in GB Pounds will be kept at the 2011 price until the end of 2012, those
in Euros will be kept unchanged until 30 Sept 2012.
If you would like to advertise your products and/or services on this effective tool of information as the EPN Consulting Newsletter, please
contact us
.
Have you missed some of the previous issues? Don't worry, you can find all of them online
on this webpage
.
Finally, if you are already an EPN Consulting Member, please remember that if you introduce new members both of you will receive a discount on your
membership fees
! As this newsletter is also published on LinkedIn, Ecademy and Twitter, our Members gain immense visibility within and beyond Europe!
We wish you a productive September!



This EPN Consulting Newsletter is delivered to your mailbox to inform you about EPN Consulting news, events, business opportunities, happening in Europe.
It is sent to both members and non-members willing to foster innovation in Europe.

You receive this newsletter because you have been in touch with EPN Consulting or its CEO in the past.
New Calls recently published
Usually August is a month when some calls may expire but new ones are not launched.


However, after the 50+ FP7 calls launched last 10 July 2012 there are a lot of outstanding opportunities to take to prepare valuable proposals in a number of fields (Transport, Energy, Environment, ICT, Smart Cities, Food and Agriculture, Research for SMEs, Health, etc.).

If you would like to be advised on how to prepare and submit project proposals within the 7th Framework Programme (FP7) and/or other Programmes, EPN Consulting is the right consultancy to choose. Visit the
EU Projects Consultancy
for more information.
Would you like to know more about what an EU project is like? Attend one the tailored training courses that EPN Consulting organises for its clients. Visit the
Training courses and Seminars section
.
Notice: EPN Consulting Members enjoy discounts on EU projects assistance as well as up to a fantastic 20%-discount on Training Courses packages. Join us!
EPN Consulting helps you prepare sound FP7 projects proposals! Book your place to learn how to improve your chances of success!
EPN Consulting organises "INTRODUCTION TO EUROPEAN PROJECTS" Courses to help you understand strengths and weaknesses of your ideas and how they can fit in the relevant Calls of interest. Theses courses are very flexible (No. of Students, Course Duration and Course Locations) to help you get the best out of it.
We look forward to receiving your numerous subscriptions!
EPN Consulting Members receive up to 20% discount on training courses!
The European Mobility Week is starting soon!
As usual in this time of the year, from 16 to 22 Sept in Europe there will be a number of events organised within the European Mobility Week (EMW) initiative.
Each European Mobility Week focuses on a particular topic related to sustainable mobility, the so-called focal theme. Local authorities are required to organise activities for their citizens based on this theme. They are also encouraged to launch and promote permanent measures that support the theme. The 2012 theme is: "Moving in the Right Direction".
Any city, town or local authority is invited to participate in the European Mobility Week - even those outside Europe! As long as a municipality organises an event or activity relating to sustainable mobility within the framework of the EMW, the (online) registration will be approved.
If you would like to know more about this initiative, read the relevant
EMW handbook
or visit the
EMW website
.
Contract - Study on European Internet Traffic: Monitoring Tools and Analysis
The subject of the Contract is the collection and analysis of European Internet monitoring tools and methodologies.
This will be done through a gap analysis for monitoring tools and methods and through the deployment of specific proof of concept use cases.
Finally a set of recommendations based on the analysis will be produced in order to address the needs in this area. Those recommendations will be targeted to the appropriate European audience (scientific community, Internet Service providers, policy Makers).
Maximum value of the contract: 400,000 Euros
Deadline to receive receipts for tenders is 07 September 2012. More details available here.
Contract - Develop and validate a European passenger transport information and booking system across transport modes
The EC DG MOVE is seeking external expertise 'To develop and validate the feasibility of a multi-modal passenger transport information and booking service that could be applied on a pan-European basis.
This is an initiative that arises from a preparatory action from the European Parliament to DG MOVE.

This preparatory action aims to support, if and where necessary in addition to market actions and developments, the connection of existing local, regional, national and international traveller information systems as well as to offer the international public information and the possibility of purchasing tickets through a single, multilingual interface. This initiative should aim at supporting:


- the creation of a European transport information interface which would be easy to access and provide passengers with real-time data for any trip in Europe and for any transport mode; this interface could also provide some information on passenger rights and the environmental footprint of each trip (CO2 emissions, fuel consumption, etc.) so as to allow a comparison between transport modes,
- the creation of an online booking tool which would facilitate travelling through Europe, as well as a journey planner, a journey pricing tool, an availability request management tool and a ticket integration tool,
- the connection of international traveller information systems.
Maximum value of the contract: 1,500,000 Euros
Deadline to receive receipts for tenders is 28 September 2012. More details available here.
Open Consultation on the Implementation of the Urban Mobility Action Plan
The Green Paper on Urban Mobility, adopted by the Commission in 2007, highlighted that Europe's towns and cities should not be left alone in tackling challenges that are of EU and even global dimension.
Consequently, an Action Plan on Urban Mobility (COM(2009)490) was adopted on 30 September 2009, providing a coherent framework for 20 concrete EU-level actions to be implemented in the period 2009-2012 through existing instruments and initiatives. These actions all aim to support and enable efforts at the local level, rather than prescribe one-size-fits-all or top-down solutions.
The Urban Mobility Action Plan also stated that "in 2012, the Commission will conduct a review of the implementation of this Action Plan".
After an initial fact finding phase, which is now coming to an end, the study is entering a consultation phase, which is primarily based on a short questionnaire submitted to a wide range of stakeholders, to elicit relevant information and reactions on the implementation of the various actions so far.
The results of the review will be essential for the Commission to assess the need of further action, and the contribution of all involved stakeholders will be highly appreciated in this regard.

In September 2012 an early summary of the results will be communicated to all respondents, who will then be asked to provide their comments and recommendations.


The consultation runs until 07 September 2012.
Open Consultation on FIRE in Horizon 2020
The Future Internet Research and Experimentation (FIRE) Initative is addressing this need, creating a multidisciplinary research environment for investigating and experimentally validating highly innovative and revolutionary ideas for new networking and service paradigms.
FIRE is promoting the concept of experimentally-driven research, combining visionary academic research with the wide-scale testing and experimentation that is required for industry.
FIRE also works to create a dynamic, sustainable, large scale European Experimental Facility, which is constructed by gradually connecting and federating existing and upcoming testbeds for Future Internet technologies.
Ultimately, FIRE aims to provide a framework in which European research on Future Internet can flourish and establish Europe as a key player in defining Future Internet concepts globally.
FIRE is associated with the Objective
ICT-2013.1.7
of the FP7 ICT Work Programme 2013 published last 10 July 2012.
A consultation on FIRE in Horizon 2020 was launched and contributions are requested from all interested parties:
from potential facility providers to experimenters,
from technology to application developers,
from SMEs to European and national projects, brought together by the need to experiment, test and validate in the real world, involving the targeted end-users, technical solutions as well as services and applications.
The consultation runs until 14 September 2012.
Following the open consultation a Workshop on "FIRE in Horizon 2020" will be held on 21 September 2012 in Brussels. The objective of the workshop will be to endorse a common position and identify concrete objectives, mechanisms and expected impact.
Participation is registration-only and Free-of-Charge.
Open Consultation on the Charging of the Use of Road Infrastructure
This public consultation is part of the preparatory work of the European Commission's services to explore the scope for possible new European Commission initiatives on road charging along the lines outlined in the 2011 White Paper on Transport.
All relevant stakeholders are invited to read the background document, which explains the context of this consultation, before answering the questionnaire.
It is possible to choose between answering a short or a long version of the questionnaire. The long questionnaire contains 56, mainly multiple choice questions, and touches upon all the details of the identified problems. In the short questionnaire, the 16 retained questions have been chosen in a way to allow respondents to give their opinion on the main topics of the consultation, without entering into the technical details.
The consultation is open until 04 November 2012.
Open consultation on Extension of the SESAR Joint Undertaking (JU) under Horizon 2020
The SESAR (Single European Sky ATM Research) is the modernisation programme of the European Air Traffic Management, ATM) infrastructure.
SESAR aims at developing the new generation ATM system capable of ensuring the safety and fluidity of air transport worldwide over the next 30 years. It has been conceived as a three-phase programme, including a definition, development and deployment phase.
SESAR also constitutes the technological pillar and is an essential enabler of the Single European Sky (SES).
The objective of this consultation is to seek the views of citizens and stakeholders on the future of the SJU (Sesar Joint Undertaking) beyond 2016 and in the context of the Horizon 2020 programme.
The questions also address the role of the SJU for the continued support to the SES and the ATM performance objectives.
Furthermore, questions are asked how research and innovation should be organised in other aviation areas and if the approach to bring together all relevant stakeholders should be extended towards a more "aviation systems" scope, addressing also areas which are interconnected with ATM and whose optimisation and performance provide an important contribution to the overall quality and competitiveness of the European aviation system and its industry
The consultation is open until 17 October 2012.
Access City Award 2013 is closing
There are still a few days to submit your candidacy for the award.
Last May the European Commission opened the

competition for the third "Access City Award", the European Award for Accessible Cities.
The annual prize recognises and celebrates cities that are dedicated to providing an accessible environment for all, and for persons with disabilities in particular.
The Award is part of the EU's wider effort to create a barrier-free Europe: improved accessibility brings lasting economic and social benefits to cities, especially in the context of demographic ageing.
Cities with at least 50,000 inhabitants have until 05 September 2012 (16.00 Brussels time) to submit their candidacy for the award.
More information can be found here.
Transport - Trials start on parking bay sensor scheme in Westminster, London
Westminster council has launched a pilot scheme to help drivers find on-street parking spaces in central London.
The scheme involves installing smart sensors into parking bays on some Westminster streets.
The sensors will relay up-to-date information about parking space availability to an online system, which people will then be able view on their smartphone, iPad or tablet to find a vacant space.
This will reduce congestion and minimise the need for motorists to endlessly trawl the streets searching for somewhere to park.
The project is part of a range of initiatives the council is looking at to help address the ongoing congestion problem in the capital.
More details can be found
here
.
ICT - "In-Location"alliance launched
Last 23 Aug 2012 the In-Location Alliance was launched by 22 companies across industries to drive innovation and market adoption of high accuracy indoor positioning and related services.

Accurate indoor positioning opens up plenty of possibilities for new mobile services. For a consumer this could mean, for example, receiving directions to the right products and personalized product promotions in nearby shops; using real-time navigation inside a building; finding the precise location of assets and people; and even increasing security in emergency situations.


The Alliance will focus on creating solutions offering high accuracy, low power consumption, mobility, implementability and usability. It will create an eco-system that stimulates innovation, enhances service delivery, and accelerates the adoption of solutions and technologies that optimize the mobile experience.

Founding members include: Broadcom, CSR, Dialog Semiconductor, Eptisa, Geomobile, Genasys, Indra, Insiteo, Nokia, Nomadic Solutions, Nordic Semiconductor, Nordic Technology Group, NowOn, Primax Electronics, Qualcomm, RapidBlue Solutions, Samsung Electronics, Seolane Innovation, Sony Mobile Communications, TamperSeal AB, Team Action Zone and Visioglobe.

Alliance members are encouraged to execute their own pilots and present their data to the Alliance. The primary solutions will be based on enhanced Bluetooth® 4.0 low-energy technology and Wi-Fi standards using relevant existing or coming features of those technologies. These technologies are commonly used in mobile handsets and are thus a natural starting point for the Alliance's efforts.

Pre-commercial pilots and business model verifications will start in 2012, while 2013 is expected to bring mobile handset-based implementation enabling the first consumer applications in the indoor mobile environment.
More details can be found
here
.
Welcome to GLOBAL TARGET IN MOTION: the latest EPN Consulting Member
We are delighted to welcome
GLOBAL TARGET IN MOTION
, a consultancy based in Turin (Italy) specialised in Translations and Interpreting services, to the EPN Consulting Network of Professionals.
Since 1999 Global Target in Motion has been working to simplify communication, offering state-of-the-art linguistic services:

TRANSLATIONS and INTERPRETING SERVICES in most of the language pairs, with ONLY mother-tongue translators, from technical to marketing fields; LANGUAGE TRAINING and E-LEARNING.
Main Languages: English, French, German, Spanish, Italian, Turkish, Dutch, Portuguese, Russian and Eastern European languages, Nordic languages, Greek, Hebrew, Farsi, Swahili, etc.
Main Fields: IT, Life Science, Technical documentation, Marketing, Food&Beverage, Law/Finance,Tourism/Travel & Leisure, etc.
Global Target in Motion can currently rely on over 800 meticulously selected experts and young, motivated, professional staff.
Global Target in Motion is a company certified by the Piedmont Region (NW Italy).
The 1st EPN Consulting Consultation for Members and Non-Members is now available online
After three years of trading and two years of newsletters EPN Consulting would like to receive comments from you, both members and non-members, on what you think of our services and professional network and what you would like to see improved, changed, added, modified, etc.
As the 1st September is widely perceived as the real beginning of the year (rather than the 1st January), we guess that after some days of holidays you must be fresh, pro-active and full of good ideas to fill in these useful questionnaires - separately designed for Non-Members and Members - to improve the overall EPN Consulting professional services in the next months.
Non-Members - please fill in this survey designed to understand what you know about EPN Consulting and what you expect from us
EPN Consulting Members - please fill in this survey designed to understand your level of satisfaction as a Member and what kind of suggestions you have in mind to improve the wealth of services and activities of our Network
It will take only 5-8 minutes to complete your relevant survey and this will help us generate changes that will positively affect all of you.

The 1st EPN Consulting Consultation is open until 07 September 2012.

Thank you for your co-operation!
Next Professional Events happening in Europe
- 01-04 Sept 2012 - Nicosia (CY) - BIZ+INN - EASTWEST 2012 - International Congress and Exhibition on Innovation and Enterpreneurship
- 03-05 Sept 2012 - Tarragona (ES) - ICT - P2P XII - IEEE International Conference on Peer-to-Peer Computing
- 03-06 Sept 2012 - Belgrade (Serbia) - ICT+INN - ICOM 2012 - 3rd International Conference on Physics of Optical Materials and Devices
- 03-07 Sept 2012 - Nancy (FR) - INN - JHC 2012 - International Conference on Science Communication
- 04-07 Sept 2012 - London (UK) - ENE+INN - UPEC 2012 - 47th International Universities' Power Engineering Conference
- 05-06 Sept 2012 - Millbrook (UK) -
ENE+ENV+TRA
-
LCV 2012 - Low Carbon Vehicle event
[...]
There are fantastic business opportunities for you.
It is possible to sponsor one or more events (Event Sponsor) or even become an Event Section Sponsor (Platinum, Gold, Silver, Bronze packages available). Please drop us an email if interested and we will provide you with all information.
Notice: EPN Consulting Members enjoy up to 20% discount on sponsoring packages. Join us!
The Website of the Month: Generation Awake

This month EPN Consulting has chosen the EC website called "Generation Awake".
Our future depends on how we use resources now.
In our eagerness to improve our standard of living, we tend to consume without thinking about the consequences.

We forget the impact of our behaviour on natural resources such as water, fertile soils, clean air and biodiversity. And this has a price: as resources become scarcer, we put our future welfare at risk.

Resource efficiency is about using resources sustainably - doing more with less and minimising impacts on the environment. It is about making the right choices to ensure a good quality of life, not just for now, but for the generations to come.

Using natural resources more efficiently is the only way to achieve the health, wealth and well-being we all aspire to.
Becoming resource-efficient means changing our way of thinking and patterns of behaviour and taking account of how our choices affect natural resources. It's not about consuming less - it's about consuming differently.

This useful website covers framework legislation, currently in force, on all areas of transport (road freight, inland waterway freight, rail, air, maritime, safety, etc.).
http://generationawake.eu
The EPN Consulting's Core Values

INDEPENDENT
to provide you with industry-unbiased solutions
EXPERIENCED
to quickly understand your problems and design bespoke solutions
FLEXIBLE
to meet all your requirements
TRUSTWORTHY
to allow you carry out your day-to-day business with peace of mind
CLIENT-ORIENTED
to exceed your expectations
INNOVATION-DRIVEN
to provide you with brand-new solutions
Please
contact us
for any question about becoming an EPN Consulting member, proposing business offers, informing us on your business specialties, et cetera.