EPN Consulting is
The
European Professionals Network.
Our Sponsors


Would you like to sponsor this Newsletter and increase your visibility in Europe? Get in touch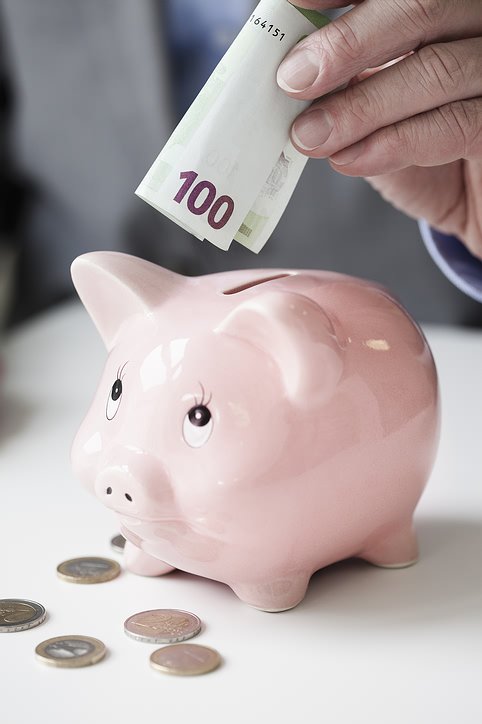 Save Money when joining


EPN Consulting !

For those who would like to join EPN Consulting, please mention the "EPNNL12" code when applying and you will receive an immediate


25% discount

on your enrolment fee!



This offer is dedicated to
new members only.

- INDEPENDENT
- EXPERIENCED
- FLEXIBLE
- TRUSTWORTHY
- CLIENT-ORIENTED
- INNOVATION-DRIVEN
Quick Links...
Our Website
EPN Consulting is member of:
ITS UK
In conclusion,
how could you describe


to your colleagues and peers?


EPN Consulting is an energetic business offering Consultancy in several areas, an Innovative Network of Professionals and a vibrant Business Hub to clients throughout the UK and Europe.


The company is based in

London Victoria

and its team boasts many years of experience in the Business Management and Consultancy sector.

If firms would like to fund their business ideas and/or products, there may be the right opportunity in some of the European funding schemes and
EPN Consulting
can help find those ones suitable to them.

EPN Consulting is constantly updated about EC activities and has got wide experience in assisting Clients during the preparation of proposals and, when needed, to manage existing projects.

The firm delivers comprehensive consulting services to businesses (B2B) with the required flexibility to suit any kind of organisation (public or private, SME or large).

With assistance tailored on Clients' needs, EPN Consulting has fully qualified professionals helping Clients boost their business and their position on the market.

Consulting areas range from European Affairs, to Intelligent Transport Systems (ITS) & Sustainable Transport and Energy & Environment plus additional capabilities focusing on promoting and implementing Innovation in private companies and public authorities.

The idea of providing a European Professionals Network along with Consultancy is quite unique and this makes
EPN Consulting perfect for business purposes.

Professionals who join EPN Consulting are entitled to showcase for FREE their expertise on this newsletter, on the News section and on the Business Hub section of the EPN Consulting website with excellent chances to increase their business opportunities.
EPN Consulting Members can enjoy also additional services for free or at reduced rates.

Be Connected.
Be Contacted.
Join EPN Consulting

Dear Subscriber,
Welcome to the July 2012 issue of the EPN Consulting Newsletter that is received by
over 1,000 selected professionals in Europe
.
As of 1st July the Presidency of the Council of the European Union is chaired by
Cyprus
until the 31st Dec 2012.
This month the publication of the last FP7 calls for proposals is expected and lots of new opportunities in several disciplines for EC funding will be available. Deadlines for submitting projects proposals will be November, although this could differ among calls.
It is important to remember that the Eco-Innovation call is open and will close on 06 Sept 2012, whereas the Life+ call will close on 26 Sept 2012.
If some of you are already involved in European projects and would like to publicise your progress,
contact us
and you will be impressed by the range of opportunities that are waiting for you.
For those interested in registering their attendance at the
19th ITS World Congress
(Vienna, 22-26 October 2012), please note that
Early-Bird rates
end next 20 July 2012.
EPN Consulting is available to provide assistance to public and private organisations that would like to see their ideas converted into a sound proposal to be submitted. EPN Consulting is also an ideal partner for your project consortium as we have got a lot of experience in dealing with EC projects.
Contact us to know more about how we can help you.
EPN Consulting
is a front runner within this fast evolution process: its network of professionals generates a lot of excellent know-how and in these days networking is essential to achieve ambitious goals.
If you are not a member yet, don't wait any longer and
join us
: a number of exclusive services are waiting for you.
The
New EU Comers and the EU Accession Countries enjoy a fantastic 50%-discount
on membership fees until 31 Dec 2012!
Whilst the membership fees in GB Pounds will be kept at the 2011 price until the end of 2012, those
in Euros - revised on 1st July - will be kept unchanged until 30 Sept 2012.
If you would like to advertise your products and/or services on this effective tool of information as the EPN Consulting Newsletter, please
contact us
.
Have you missed some of the previous issues? Don't worry, you can find all of them online
on this webpage
.
Finally, if you are already an EPN Consulting Member, please remember that if you introduce new members both of you will receive a discount on your
membership fees
! As this newsletter is also published on LinkedIn, Ecademy and Twitter, our members will gain immense visibility within and beyond Europe!
We wish you a very busy July!



This EPN Consulting Newsletter is delivered to your mailbox to inform you about EPN Consulting news, events, business opportunities, happening in Europe.
It is sent to both members and non-members willing to foster innovation in Europe.

You receive this newsletter because you have been in touch with EPN Consulting or its CEO in the past.
New Calls recently published
New FP7 Calls are expected for publication on or about the 10th July.
Follow our
News Section
for more information.
If you would like to be advised on how to prepare and submit project proposals within the 7th Framework Programme (FP7) and/or other Programmes, EPN Consulting is the right consultancy to choose. Visit the
EU Projects Consultancy
for more information.
Would you like to know more about what an EU project is like? Attend one the tailored training courses that EPN Consulting organises for its clients. Visit the
Training courses and Seminars section
.
Notice: EPN Consulting Members enjoy discounts on EU projects assistance as well as up to a fantastic 20%-discount on Training Courses packages. Join us!
EPN Consulting helps you prepare sound FP7 projects proposals! Book your place to learn how to improve your chances of success!
EPN Consulting organises "INTRODUCTION TO EUROPEAN PROJECTS" Courses to help you understand strengths and weaknesses of your ideas and how they can fit in the relevant Calls of interest. Theses courses are very flexible (No. of Students, Course Duration and Course Locations) to help you get the best out of it.
We look forward to receiving your numerous subscriptions!
EPN Consulting Members receive up to 20% discount on training courses!
It's now time for the new FP7 calls being published
As anticipate in our previous issues, in July 2012 a lot of FP7 (7th Framework Programme) calls for proposals regarding several areas (Transport, Security, Environment, Energy, SMEs, etc.) are expected for publications.
In preparation of the calls, a number of Information Days will be held in Brussels. These are in July:
- 04 July 2012 - Energy 2013
- 09-10 July 2012 - Research PPPs 2013 (Factories of the Future, Energy-Efficient Buildings, Green Cars)
- 18-19 July - Transport 2013 (Sustainable Surface Transport and Air Transport)
We invite all our readers to go through their to-do list and think of strategic priorities of their organisation (either public or private, large or small) as there is a good chance that a funding scheme may be available to suit their needs and EPN Consulting can help them identify it and prepare a good proposal.
Heavy competition is expected so we advise you to start this process on time and get in touch with us as soon as possible for a free inquiry.
P.S. Do you know that the time spent by your staff on preparing and attending dissemination events as well as expenses concerning travelling, producing brochures, leaflets, etc. are 100% funded?
Statistics of proposals submitted to the FP7 ICT-9 call
Last 17 Apr 2012, deadline of the ICT-9 call for proposals, 650 applications were received. The numbers of proposals submitted per topic are:
- 187 in ICT2011.2.1
- 030 in ICT2011.4.3
- 104 in ICT2011.5.2
- 178 in ICT2011.8.2
- 018 in ICT2011.9.9
- 047 in ICT2011.9.10
- 042 in ICT2011.9.11
- 010 in ICT2011.9.12
- 034 in ICT2011.10.3
Applicants can expect to be informed of the results by early July 2012.
Statistics of proposals submitted to the CIP ICT-PSP call
Last 15 May 2012, deadline of the CIP ICT-PSP call for proposals, 165 applications were received. The numbers of proposals submitted are:
- 010 Pilot A
- 102 Pilot B
- 023 Thematic Networks
- 030 Best Practice Network
Applicants can expect to be informed of the results by late July 2012.
Transport - CARS 21 Final Report now available
06 June 2012 - The Cars 21 High Level Group on the Competitiveness and Sustainable Growth of the Automotive Industry in the EU published their Final Report
This report covers the group's consensus on the strategic vision for the automotive sector at the horizon 2020 and specific recommendations on a number of policy areas that are of importance for the automotive sector. Main topics are:
1. A Strategic Vision for the EU Automotive Industry
2. Enhancing Business Conditions
3. Improving Competitiveness on Global Markets
4. Lowering CO2 Emissions
5. Deploying New Mobility Solutions
6. Reducing Pollutants and Noise Emissions
More information can be found
here
.
Renewable Energies: the EC confirms Market Integration and the Need for Growth Beyond 2020
Last 06 June 2012 the European Union confirmed it is committed to achieving a 20% share of renewable energy by 2020. This goal can be reached only in a cost-efficient manner if all policies currently in place are implemented across all Member States and if support schemes converge.
In the Communication adopted on 06/06/2012, the Commission therefore called for a more coordinated European approach in the establishment and reform of support schemes and an increased use of renewable energy trading among Member States. Moreover, the fact that investors need regulatory certainty makes crucial to start discussing the future and building a solid framework beyond 2020.
Energy Commissioner Günther Oettinger stated: "We should continue to develop renewable energy and promote innovative solutions. We have to do it in a cost-efficient way. This means: producing wind and solar power where it makes economic sense and trading it within Europe, as we do for other products and services."
The Communication indicated four main areas where efforts should be stepped up until 2020 to achieve our renewable energy goals whilst being cost-efficient:
Energy market
Support schemes
Cooperation mechanisms
Energy cooperation in the Mediterranean
More information can be found
here
.
Energy Efficiency: Public Consultation open
Intelligent Energy - Europe II (IEE II) is one of the three pillars of the Competitiveness and Innovation Framework Programme (CIP) and the main EU instrument for non-technological support in the field of energy.
Its objective is to contribute to removal of market barriers that hamper the efficient use of energy and increased use of renewable energy sources.
In the Commission's proposal for the next Multiannual Financial Framework (2014-2020), it has been proposed that the successor to IEE II (IEE III), will continue in the under the Energy Challenge of the future EU programme for Research and Innovation ´Horizon 2020´. This public consultation will provide an important contribution for shaping IEE III in Horizon 2020.
The consultation period is open from 21 June 2012 to 05 Sept 2012.
More information and the online questionnaire link can be found here.
Biofuels: Smart Use of Residues
Under the Directive 2003/30/EC on the promotion of the use of biofuels or other renewable fuels for transport, EU established the goal of reaching a 5.75% share of renewable energy in the transport sector by 2010.
Under the Directive 2009/28/EC on the promotion of the use of energy from renewable sources this share rises to a minimum 10% in every Member State in 2020. Regarding the expand of biofuels use in the EU, the Directive aims to ensure the use of sustainable biofuels only, which generate a clear and net GHG saving without negative impact on biodiversity and land use.
Although crop residues have the advantage of not requiring additional land, residues are still integrated into the agricultural system as a physical and carbon resource.
To develop a full picture of the potential of advanced biofuels, a sustainability assessment is needed. This assessment should determine what environmental effects could be induced through the removal of crop residues for biofuel production, and which policy recommendations might follow to ensure sustainable use.

The WWF prepared a valuable paper: "Smart Use of Residues: Exploring the Factors Affecting the Sustainable Extraction Rate of Agricultural Residues for Advanced Biofuels".
This paper represents an initial assessment, relying on the expanding field of research on advanced biofuels. The first part highlights the role of advanced biofuels in decarbonisation. The second part investigates the environmental impact of advanced biofuels, while the last part gives policy recommendations.
The full paper can be downloaded here.
The Introduction of Near-Zero Energy Buildings
Brussels, 11 June 2012 - Low energy buildings with high CO2 saving potential still have a limited market uptake. This is one of the reasons why the Commission plans to focus strongly on the construction sector.
On the occasion of the annual congress of the European Construction Industry Federation FIEC in Istanbul, the European Commission Vice-President Tajani presented the main lines of a strategy to boost the competitiveness of the construction sector which will be presented after the summer.
The proposed actions will include:
1) Stimulating favourable investment conditions, in particular in the renovation and maintenance of buildings and infrastructures, by promoting financial instruments such as loan guarantees and project bonds as well as encouraging incentives at national level such as reduced VAT rates
2) Boosting innovation and improving worker's qualifications by promoting mobility and the circulation of information on curricula, employment market and employer's needs
3) Improving resource efficiency and environmental performance, promoting mutual recognition of sustainable construction systems in the EU
4) Providing standard design codes of practice to construction companies making it easier for them to work in other Member States
5) Fostering the global position of European construction enterprises to stimulate good performances and sustainable standards in third countries.
The competitiveness of construction companies is an important issue not only for growth and employment in general but also to ensure the sustainability of the sector. In order to respond to the key challenges outlined above, a European strategy for the next decade will be presented soon and will include the introduction of Nearly Zero Energy Buildings (NZEB) as a major challenge for the construction sector.
More information can be found here.
ICT - Next Generation Internet Protocol (IPv6) takes off
Brussels, 06 June 2012 -
Internet Protocol version 6 (IPv6) was formally launched worldwide, coexisting alongside Internet Protocol version 4 (IPv4). Deploying IPv6 is a key action under the Digital Agenda for Europe (
see
IP/10/581
,
MEMO/10/199
and
MEMO/10/200
).

This is because unless the existing Internet infrastructure is upgraded to IPv6, the Internet would slow down as a result of its own success, which would in turn lead to fewer possibilities to drive innovation in the field of new Internet services and applications.


The Internet Protocol is the key by which data is addressed and routed in small packets across networks. This protocol makes Internet and World Wide Web browsing a relatively seamless experience. The final IPv4 addresses allocated to Europe (out of a total of 4.3 billion globally) was handed out in June. Therefore updating the protocol is essential to ensure there are enough internet addresses for all the computers, mobiles and other devices people need to connect to Internet, and to ensure higher levels of security.
IPv6 makes available a practically unlimited number of addresses (340 trillions of trillions of trillions). IPv6 offers many technical advantages such as the simplified deployment of IP security, standard routing, and the plug & play capability. However, according to the IPv6 indicator in the Digital Agenda Scoreboard, less than 3% of all websites in the EU27 are IPv6-compatible.
More information can be found here.
EIT - Triennial Work Programme 2013-2015
Since its inception, the European Institute of Innovation and Technology (EIT) has been demonstrating the added value of its concept and activities in shaping a new innovation agenda at EU level. In the space of two years, the Institute was able to successfully launch a call for Knowledge and Innovation Communities (KICs) which led to the selection of the first three KICs, now up and running and producing their first visible results.

In order to meet the tight deadlines outlined in its founding Regulation, a learning-by-doing and can-do approaches were applied. As a result, the EIT has been able to identify and take on board the lessons learnt from this its establishment phase in shaping its future. To this end, the Institute has progressively put in place the policies, mechanisms and measures needed to ensure it is best prepared to bridge the gap between the current financial perspective (covering the period of 2007-2013) and the future Multi Annual Financial Framework (MFF) (2014-2020). The EIT's Strategic Innovation Agenda (SIA) presented by the European Commission on 30 November 2011 proposes six additional KICs by 2018 and a budget increase from € 308 million to € 3.1 billion for the next MFF.

A final decision on the legislative package is expected during the course of 2013. As a result, this rolling Triennial Work Programme (TWP) for 2013-2015 outlines the priorities and activities planned by the EIT on the basis of currently available input, i.e. the proposals for the EIT's first SIA, the amended EIT regulation and the package for the Framework Programme for Research and Innovation - Horizon 2020. Being an integral part of Horizon 2020 as of 2014, the EIT's activities will blend into and consistently contribute to Horizon 2020's overall policy objectives.

Already to date, the current three KICs complement existing EU policies and initiatives in their respective thematic area of climate change mitigation and adaptation, next generation ICT, and sustainable energy. To this end, the TWP becomes a road map for the next three years of how the EIT plans to implement its innovation agenda across Europe by consolidating and scaling up its operations with current and future KICs as well as deploying in full its role as an innovation Institute to the benefit of Europe at large.
More information can be found here.
The Economic Recovery in Industry
The serious interruption in the economic recovery of industry since the second half of 2011 continues to affect economic prospects. Trend-adjusted manufacturing output in the first quarter of 2012 was a percentage point lower than in the second quarter of last year, whilst headline industrial production has fallen back somewhat further owing to developments in the mining and energy sectors.

The ECFIN (Directorate General for Economic and Financial Affairs) industrial confidence indicator remains at its longer-term average, whilst the PMI (Purchasing Managers Index) confidence indicator indicates further contraction in the euro area. Uncertainties about the economic outlook, high international raw materials and energy prices and on-going difficulties in access to finance continue to weigh down business confidence. Construction output has also fallen in recent months, with a strong contraction in civil engineering (roads, bridges etc.).
More information can be found here.
The world's centre of economic gravity is changing
The world's centre of economic gravity has changed over past centuries. But since the mid-1980s, the pace of that shift-from the United States and Europe toward Asia- has been increasing dramatically (exhibit). We expect this trend to continue, so executives and policy makers must be prepared to respond.
A new report from the McKinsey Global Institute, Urban world: Cities and the rise of the consuming class, finds that the 600 cities making the largest contribution to a higher global GDP-the City 600-will generate nearly 65 percent of world economic growth by 2025.
The full report can be downloaded
here
.
Next Professional Events happening in Europe
- 01-07 July 2012 - Ohrid (MK) - ENE+ENV - UNESCO Event - 7th Conference on Sustainable Development of Energy, Water and Environment Systems
- 02 July 2012 - London (UK) - EUP+ICT+INN - FP7 INFORMATION DAY on COLLECTIVE AWARENESS PLATFORMS FOR SUSTAINABILITY AND SOCIAL INNOVATION
- 02-06 July 2012 - Madrid (ES) - ICT - HPCS 2012 - The 2012 International Conference on High Performance Computing& Simulation
- 03-04 July 2012 - London (UK) - ICT - IET Event - IPR 2012 - The IET Image Processing Conference 2012
- 04 July 2012 - Birmingham (UK) - ENE+ICT - IET Event - SOLAR POWER: THE WAY FORWARD
- 04 July 2012 - Brussels (BE) - ENE+EUP - FP7 INFORMATION DAY on ENERGY 2013
- 04-06 July 2012 - Berlin (DE) - ICT - FUTURE NETWORK & MOBILE SUMMIT 2012
- 10 July 2012 - London (UK) - ITS+LEG+TRA - ENFORCEMENT SUMMIT 2012 - 6th Annual Conference and Exhibition
- 10 July 2012 - London (UK) -
CIV+ICT
-
IET Event - INTELLIGENT BUILDING SYSTEMS - Design, Occupancy, Efficienty, Integration and Security
[...]
There are fantastic business opportunities for you.
It is possible to sponsor one or more events (Event Sponsor) or even become an Event Section Sponsor (Platinum, Gold, Silver, Bronze packages available). Please drop us an email if interested and we will provide you with all information.
Notice: EPN Consulting Members enjoy up to 20% discount on sponsoring packages. Join us!
The Website of the Month: Cohesion Policy and the Europe 2020

This month EPN Consulting has chosen the EC website on Cohesion Policy and the Europe2020.
In the recent years the Europe 2020 concept has appeared on many publications regarding CO2 emissions, oil consumption reduction, renewable energies, etc.

Few people know that the Europe 2020 concept is much wider than that. As a matter of fact, Europe 2020 is the EU's strategy to promote Smart, Sustainable and Inclusive Growth.

The EU has set ambitious objectives to be reached by 2020 in five main areas:
Employment - 75 % of the population aged 20-64 should be employed
Innovation - 3% of the EU's GDP should be invested in Research & Development
Climate change - The "20/20/20" climate/energy targets should be met (including an increase to 30% of emissions reduction if the conditions are right)
Education - The share of early school leavers should be under 10% and at least 40% of 30-34 years old should have completed a tertiary or equivalent education
Poverty - Reduction of poverty by aiming to lift at least 20 million people out of the risk of poverty or exclusion
Cohesion Policy provides the necessary investment framework and delivery system to deliver the Europe 2020 objectives.
http://ec.europa.eu/regional_policy/what/europe2020/index_en.cfm
Please
contact us
for any question about becoming an EPN Consulting member, proposing business offers, informing us on your business specialties, et cetera.