EPN Consulting is
The
European Professionals Network.
Be Connected.
Be Contacted.
Our Sponsors


Would you like to sponsor this Newsletter and increase your visibility in Europe? Get in touch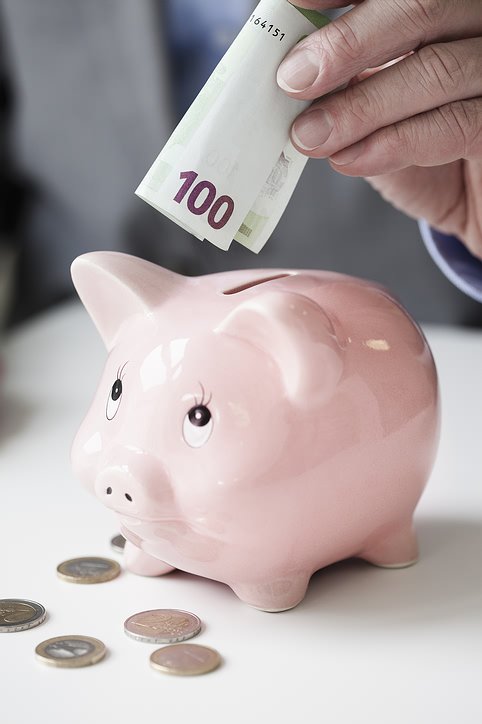 Save Money when joining


EPN Consulting !

For those who would like to join EPN Consulting, please mention the "EPNNL12" code when applying and you will receive an immediate


25% discount

on your enrolment fee!



This offer is dedicated to
new members only.

- INDEPENDENT
- EXPERIENCED
- FLEXIBLE
- TRUSTWORTHY
- CLIENT-ORIENTED
- INNOVATION-DRIVEN
Quick Links...
Our Website
EPN Consulting is member of:
ITS UK
Dear Subscriber,
Welcome to the May 2012 issue of the EPN Consulting Newsletter that is received by
over 1,000 selected professionals in Europe
.
This month we send the newsletter a bit late due to holidays in Europe and in the UK plus heavy involvement in assisting clients in preparing project proposals.
This period is rich of professional events organised across Europe; besides, a number of Information Days will be soon held in Brussels to disseminate information on the next FP7 calls for proposals. As a matter of fact, those calls are the last ones within the
7th Framework Programme
goals and rules before the new
Horizon 2020
programme due to start in Jan 2014.
EPN Consulting is available to provide assistance to public and private organisations that would like to see their ideas converted into a sound proposal to be submitted. EPN Consulting is also an ideal partner for your project consortium as we have got a lot of experience in dealing with EC projects.
Contact us to know more about how we can help you.
EPN Consulting
is a front runner within this fast evolution process: its network of professionals generates a lot of excellent know-how and in these days networking is essential to achieve ambitious goals.
If you are not a member yet, don't wait any longer and
join us
: a number of exclusive services are waiting for you.
The
New EU Comers and the EU Accession Countries enjoy a fantastic 50%-discount
on membership fees until 31 Dec 2012!
Whilst the membership fees in GB Pounds will be kept at the 2011 price until the end of this year,

those
in Euros will be kept unchanged until 30 June 2012

despite the remarkable fluctuation of the currencies exchange rate occurred in the last month

.
If you would like to advertise your products and/or services on this effective tool of information as the EPN Consulting Newsletter, please
contact us
.
Have you missed some of the previous issues? Don't worry, you can find all of them online
on this webpage
.
Finally, if you are already an EPN Consulting Member, please remember that if you introduce new members both of you will receive a discount on your
membership fees
! As this newsletter is also published on LinkedIn, Ecademy and Twitter, we ensure our members to gain an immense visibility within and beyond Europe!
We wish you a busy May!



This EPN Consulting Newsletter is delivered to your mailbox to inform you about EPN Consulting news, events, business opportunities, happening in Europe.
It is sent to both members and non-members willing to foster innovation in Europe.

You receive this newsletter because you have been in touch with EPN Consulting or its CEO in the past.
New Calls recently published
- 19 Apr 2012 -
ARTEMIS-2012-1
(deadline 06 Sept 2012)
-
08 May 2012 -
CIP-EIP-Eco-Innovation 2012
(deadline 06 Sept 2012)
If you would like to be advised on how to prepare and submit project proposals within the 7th Framework Programme (FP7) and/or other Programmes, EPN Consulting is the right consultancy to choose. Visit the
EU Projects Consultancy
for more information.
Would you like to know more about what an EU project is like? Attend one the tailored training courses that EPN Consulting organises for its clients. Visit the
Training courses and Seminars section
.
Notice: EPN Consulting Members enjoy discounts on EU projects assistance as well as up to a fantastic 20%-discount on Training Courses packages. Join us!
EPN Consulting helps you prepare sound FP7 projects proposals! Book your place to learn how to improve your chances of success!
EPN Consulting organises "INTRODUCTION TO EUROPEAN PROJECTS" Courses to help you understand strengths and weaknesses of your ideas and how they can fit in the relevant Calls of interest. Theses courses are very flexible (No. of Students, Course Duration and Course Locations) to help you get the best out of it.
We look forward to receiving your numerous subscriptions!
EPN Consulting Members receive up to 20% discount on training courses!
Lots of new FP7 calls will open in July 2012
As usual, in July a number of FP7 (7th Framework Programme) calls for proposals regarding several areas (Transport, Security, Environment, Energy, SMEs, etc.) are expected for publications.
We invite all our readers to go through their to-do list and think of strategic priorities of their organisation (either public or private, large or small) as there is a good chance that a funding scheme may be available to suit their needs and EPN Consulting can help them identify it and prepare a good proposal.
Heavy competition is expected so we advise you to start this process on time and get in touch with us as soon as possible for a free inquiry.
P.S. Do you know that Small-Medium Enterprises (SMEs) can claim up to 75% for their research activities? According to the European Commission rules do you qualify as a SME? Check here!
Statistics of proposals submitted to the FP7 ICT-9 call
If some of you submitted a proposal within the ICT call 9 that closed last 17 April 2012 you may be interested in knowing how many proposals were submitted per topic and kind of projects.
Here you can find some interesting numbers.
N.B. A pop-up window will show PDF document to display and/or save. Thanks to APRE.
The European Sustainable Week (EUSEW) in 1 month!
Every year hundreds of organisations and individuals participate in EU Sustainable Energy Week (EUSEW) by hosting Energy Day events and activities that promote energy efficiency and renewable energy sources.
Through bottom-up efforts, organisers of EUSEW Energy Days, events and activities connect directly with citizens and energy stakeholders at the local, regional and national levels.
An Energy Day is defined as a not-for-profit event, activity, project, exhibition or display that promotes energy efficiency or renewable energy. It must take place between 18-22 June 2012 (weekends before and after are also acceptable).
You can join the EUSEW by creating an online EUSEW account, then register the details of your Energy Day activity.
Please note that the date for registering events across Europe is 08 June 2012.
More information can be found
here
.
MARCO POLO Information Day: Registrations open
Next 28 June 2012 in Brussels there will be the information day regarding the MARCO POLO call for proposals.
The European Info Day 2012 will give you essential information and advice on how to develop a good project proposal and apply successfully. It also offers the opportunity to ask questions, exchange views and share expertise.
More information can be found
here
and you can register
on this page
.
Next Professional Events happening in Europe
- 13-16 May 2012 - Copenhagen (DK) - INN - INORMS 2012 - International Network of Research Management Societies
- 13-16 May 2012 - Delft (NL) - InterDisciplinary - RSA European Conference 2012
- 14-18 May 2012 - London (UK) -
PRO+TRA
-
ICPS Event - Professional Certificate in Transport Planning
- 15 May 2012 - Brussels (BE) - ENV - 3rd Annual Brussels CARBON CAPTURE & STORAGE SUMMIT 2012
- 15-17 May 2012 - York (UK) - ICT - IET Event - 12th International Conference on Ionospheric Radio Systems and Techniques
- 16 May 2012 - Glasgow (UK) -
ITS+TRA
-
8th Annual STAR (Scottish Transport Applications & Research) Conference
- 16-17 May 2012 - London (UK) -
ICT
-
DF&TT '12 - 9th IET Data Fusion & Target Conference 2012
- 18-19 May 2012 - London (UK) -
BIZ+FIN
-
EBRD Annual Meeting and Business Forum
- 22-23 May 2012 - Halle/Salle (DE) -
EUP
-
DISCOVERING CENTRAL EUROPE - Annual Event 2012
[...]
There are fantastic business opportunities for you.
It is possible to sponsor one or more events (Event Sponsor) or even become an Event Section Sponsor (Platinum, Gold, Silver, Bronze packages available). Please drop us an email if interested and we will provide you with all information.
Notice: EPN Consulting Members enjoy up to 20% discount on sponsoring packages. Join us!
The Website of the Month: The Transport Research Innovation Portal (TRIP)

This month EPN Consulting has chosen the Transport Research Innovation Portal.
The Transport Research & Innovation Portal (TRIP) gives an overview of research activities at European and national level.

Formerly TRIP was known as the Transport Research Knowledge Centre (TRKC). For TRIP both the website and content have been enhanced.
- For in-depth information, consult the programme and project profiles.
- For a wider view, look at the thematic reports and policy brochures.

http://www.transport-research.info/web/
Please
contact us
for any question about becoming an EPN Consulting member, proposing business offers, informing us on your business specialties, et cetera.