EPN Consulting is
The
European Professionals Network.
Be Connected.
Be Contacted.
Our Sponsors


Would you like to sponsor this Newsletter and increase your visibility in Europe? Get in touch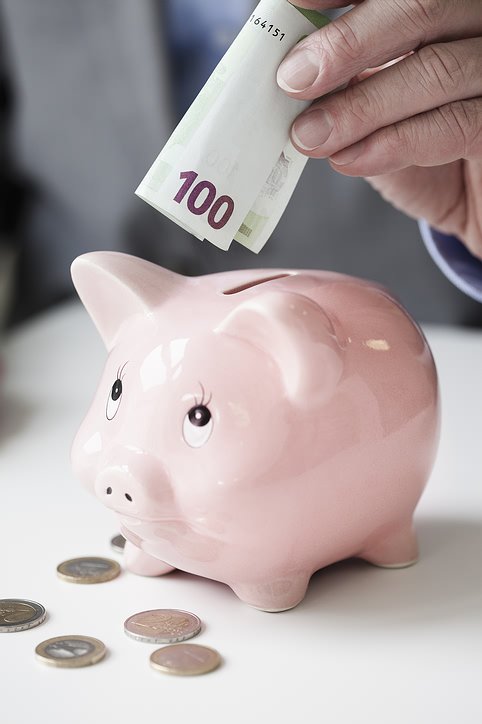 Save Money when joining


EPN Consulting !

For those who would like to join EPN Consulting, please mention the "EPNNL12" code when applying and you will receive an immediate


25% discount

on your enrolment fee!



This offer is dedicated to
new members only.

- INDEPENDENT
- EXPERIENCED
- FLEXIBLE
- TRUSTWORTHY
- CLIENT-ORIENTED
- INNOVATION-DRIVEN
Quick Links...
Our Website
EPN Consulting is member of:
ITS UK
Dear Subscriber,
Welcome to the April 2012 issue of the EPN Consulting Newsletter that is received by hundreds of selected professionals in Europe.
As Spring has arrived Europeans will go out more often to enjoy some time outdoor therefore more journeys are likely to happen. That's why we dedicated a lot of space to transport including road safety.

As the economic climate seems to take longer to improve, the SMEs may have some problems in assuring a vital cash flow. Beyond the normal trading and business development activities, some funding would be beneficial. To raise awareness of the several sources of funding available, we invite you to read the
EU Support Programmes for SMEs
.
EPN Consulting is available to provide assistance to public and private organisations that would like to see their ideas converted into a sound proposal to be submitted. EPN Consulting is also an ideal partner for your project consortium as we have got a lot of experience in dealing with EC projects.
Contact us to know more about how we can help you.
EPN Consulting
is a front runner within this fast evolution process: its network of professionals generates a lot of excellent know-how.
If you are not a member yet, don't wait any longer and
join us
: a number of exclusive services are waiting for you.
The
New EU Comers and the EU Accession Countries enjoy a fantastic 50%-discount
on membership fees until 31 Dec 2012!
Whilst the membership fees in GB Pounds will be kept at the 2011 price until the end of this year, those
in Euros will be maintained unchanged until 30 June 2012.
If you would like to advertise your products and/or services on this effective tool of information as the EPN Consulting Newsletter, please
contact us
.
Have you missed some of the previous issues? Don't worry, you can find all of them online
on this webpage
.
Finally, if you are already an EPN Consulting Member, please remember that if you introduce new members both of you will receive a discount on your
membership fees
! As this newsletter is also published on LinkedIn, Ecademy and Twitter, we ensure our members to gain an immense visibility within and beyond Europe!
We wish you a warm April ... and a Happy Easter!
P.S. Would like to see when the Easter day happened/will happen in the wide range of years 1700 to 2299 ? Visit this
useful website
.


This EPN Consulting Newsletter is delivered to your mailbox to inform you about EPN Consulting news, events, business opportunities, happening in Europe.
It is sent to both members and non-members willing to foster innovation in Europe.

You receive this newsletter because you have been in touch with EPN Consulting or its CEO in the past.
New Calls recently published
-
13 Mar 2012
-
LIFE+ 2012
- deadline 26 Sept 2012)
If you would like to be advised on how to prepare and submit project proposals within the 7th Framework Programme (FP7) and/or other Programmes, EPN Consulting is the right consultancy to choose. Visit the
EU Projects Consultancy
for more information.
Would you like to know more about what an EU project is like? Attend one the tailored training courses that EPN Consulting organises for its clients. Visit the
Training courses and Seminars section
.
Notice: EPN Consulting Members enjoy discounts on EU projects assistance as well as up to a fantastic 20%-discount on Training Courses packages. Join us!
EPN Consulting helps you prepare sound FP7 projects proposals! Book your place to learn how to improve your chances of success!
EPN Consulting organises "INTRODUCTION TO EUROPEAN PROJECTS" Courses to help you understand strengths and weaknesses of your ideas and how they can fit in the relevant Calls of interest. Theses courses are very flexible (No. of Students, Course Duration and Course Locations) to help you get the best out of it.
We look forward to receiving your numerous subscriptions!
EPN Consulting Members receive up to 20% discount on training courses!
Transport Ministers back new core Transport Network (TEN-T)
Brussels, 22 March 2012 - Transport ministers today reached agreement on proposals to transform the existing patchwork of roads, railways, airports and canals into a unified European transport network.
The proposed Regulation for Guidelines for Trans-European Networks (TEN-T) will remove cross-border bottlenecks, upgrade infrastructure and streamline cross-border transport operations for passengers and businesses throughout the EU.
Commission Vice-President Siim Kallas, responsible for transport, said: "This is a very significant step forwards. Transport is the lifeblood of the European economy. And if it does not flow smoothly, our economy will weaken and fail to grow. Ministers have today given strong political backing for plans to build the strategic transport connections necessary to fuel Europe's future economic growth."
The complete piece of news is
here
.
EU grants over 160 Million Euros to support key infrastructures projects
Brussels, 28 March 2012 - The European Commission announced today the projects selected to receive over €160 million in EU co-financing from the Trans-European Transport Network (TEN-T) programme to continue improving transport infrastructure across the EU.
The 26 selected projects will use the EU's financial support to speed up the implementation of important priorities of the TEN-T Programme in order to contribute to delivering a safe, competitive and efficient transport infrastructure network.
Commission Vice-President Siim Kallas, responsible for transport, noted:
"Once more the European Commission makes significant funding available from its TEN-T programme to boost transport infrastructure in the European Union. I am very proud to give the green light today to these projects which will not only positively affect the lives of our citizens in the near future, but which will also widen the basis of the EU's future transport infrastructure for years to come."
The complete piece of news is
here
.
Road Safety: Progress in cutting EU road deaths falls to 2% in 2011
Brussels, 29 March 2012 - Progress in cutting road fatalities significantly slowed last year (to -2%) compared with a very promising EU-wide reduction throughout the last decade (on average -6%), according to new figures published today by the European Commission.
Worse still, some EU Member States, like Germany and Sweden, who have very strong safety records, now show a significant increase in deaths. In other Member States, like Poland and Belgium - already lagging behind in road safety - the number of deaths went up. The problem of motorcycles - where fatalities have still not fallen after more than a decade - still persists.

Vice-President Siim Kallas, with responsibility for transport, said:
"These figures are a wake-up call. This is the slowest decrease in road deaths in a decade. 85 people still die on Europe's roads every day. This is unacceptable. We will need to sharply intensify efforts at EU and national level to reach our goal of cutting road fatalities in half again by 2020. I am writing to ministers in all Member States to ask for information about national road safety enforcement plans for 2012. I want to be reassured that even in tough economic times this important work, which is so central to road safety, is not being scaled back. At EU level, I intend also to target specifically fatalities on motorcycles in 2012, we need to see the current trend reversed and these deaths start to fall."
The complete piece of news is
here
.
EC ITS Directive - Public Consultation on Road Safety
The objective of this public consultation is to collect the opinions of stakeholders and EU citizens on the provision, where possible, of road safety related minimum universal traffic information free of charge to users.
More precisely this questionnaire addresses issues related to the type of safety messages, the possible channels of communication, the geographical coverage, the expected impacts of such information.
The aim of the European Commission is to support the coordinated and coherent deployment of Intelligent Transport Systems (ITS) within the EU and to set out the general conditions necessary for that purpose.
The outcome of this consultation will be discussed during a workshop to be organised in Brussels later this year.
Consultation
period: 13 Mar 2012 - 05 June 2012
More details can be found here.
Eco-Innovation Action Plan
The Commission launched an Eco-Innovation Action Plan to expand the EU's focus from green technologies to all aspects of eco-innovation.

The Eco-innovation Action Plan develops actions under the Europe 2020 "Innovation Union" and "Resource Efficiency" flagships. It proposes measures to target eco-innovation specific barriers and drivers. The aim of the Plan is to deliver efficient solutions for environmental problems, improving European resource efficiency while opening new opportunities for business. Commissioner Janez Potočnik explains the reasoning and the key elements of the new plan.
Why is eco-innovation important for Europe?

EU businesses need to adapt to the pressures of high resource prices and scarce materials. Many of our firms will need to become more competitive, improving their energy and resource efficiency. Eco-innovation in particular can offer many new business opportunities. It also reduces the risk of environmental pollution. In fact this is a business sector that is already growing rapidly: EU eco-industries are already bigger than the European automotive industry and are often world leaders.

Eco-innovation needs to permeate all sectors of the economy, from construction to the chemical industry, if we are to face up to the challenge of sustainability. There will be tremendous competitiveness benefits too, if we provide the solutions that everybody is looking forward to
More information can be found
here
.
CIP Eco-Innovation Information Day
Next 08 May 2012 in Brussels there will be the information day regarding the Eco-Innovation call for proposals.
The European Info Day 2012 will give essential information and advice on how to develop a good project proposal and apply successfully. It also offers the chance to find project partners from across Europe, exchange views and share expertise.
More information can be found
here
.
Booking your place to the Info Day can be done
here
.
Next Professional Events happening in Europe
- 01-04 Apr 2012 - Paris (FR) - ICT - WCNC 2012 - 2012 IEEE Wireless Communications and Networking Conference
- 02 Apr 2012 - Brussels (BE) - TRA - EBSF Event - Workshop on "Electrified Public Transport Bus System"

- 02-03 Apr 2012 -
Barcelona (ES)
-

INN

- EURO-MEDITERRANEAN Conference on RESEARCH & INNOVATION 2012
- 03-05 Apr 2012 - Paris (FR) - ENE+ENV+ITS+TRA - eCarTech Paris 2012
- 16-21 Apr 2012 - Amsterdam (NL) - TRA - European Road Transport Show (TERTS)
- 17-18 Apr 2012 - Brussels (BE) - INN+LEG - CEN/CENELEC "STANDARDAYS"
- 17-18 Apr 2012 - Brussels (BE) - BIO - SUSCHEM's (European Technology Platform for Sustainable Chemistry) 10th Stakeholder Event
- 17-18 Apr 2012 - Sofia (BG) - EUP+PRO - Communication Seminars for INTERREG IVC Projects
- 17-18 Apr 2012 - Birmingham (UK) - TRA - PARKEX 2012
[...]
There are fantastic business opportunities for you.
It is possible to sponsor one or more events (Event Sponsor) or even become an Event Section Sponsor (Platinum, Gold, Silver, Bronze packages available). Please drop us an email if interested and we will provide you with all information.
Notice: EPN Consulting Members enjoy up to 20% discount on sponsoring packages. Join us!
EPN Consulting attended the Business 2012 Event
Last 19 and 20 March 2012
EPN Consulting attended the Business 2012 event organised in London at the O2 Arena and it was the first of its kind.
There were over 200 exhibitors and seminars providers to give information, hints&tips to be successful in Business in the UK and abroad. Interviews to special entrepreneurs such as Richard Branson, Alan Sugar and James Caan made the event particularly interesting.
IEE 2012 - 5 weeks to the deadline
We would like to remind our readers that there are only 9 weeks (including Easter) left to prepare and submit a good quality proposal within the Intelligent Energy Europe 2012 call
Some 72 Million Euros of funding have been allocated to the promotion and dissemination of best practice in the following fields:
- Energy Efficiency (SAVE) - 15 Million Euros
- Energy use in Transport (STEER) - 12.5 Million Euros
- Renewable Energy Sources (ALTENER) - 12 Million Euros
- Integrated Initiatives - 32.5 Million Euros
Activities of Research and Implementation will NOT be funded.
When planning activities with your consortium partners please note that beyond Easter period, 1st May is holiday in many European countries. Besides, 25th April is holiday in Italy and 7th May is Bank Holiday in the UK. And the 8th May is the deadline for submission!
Not many days left ...
If you need any help on discussing and identifying innovative ideas, building up consortia, writing the proposal, designing a suitable budget, etc. please
get in touch
with EPN Consulting: we will be happy to help you in one or more phases of your proposal preparation!
Article from EPN Consulting Members:
HODOS Consulting from Belgium
Plain English Makes You Look Smarter!
It's scientifically proven - people who read simply-written text think the author is more intelligent.


Daniel Oppenheimer, an associate professor at Princeton University, has published a paper on five experiments to check how complexity of writing correlated with the reader's view of the writer's intelligence.

The results, surprisingly, show that readers of complex text think the authors are less, not more, intelligent.

In Experiment 1, for example, he took graduate school admission essays and created a complex version. He substituted every noun, verb and adjective with the longest entry in the Microsoft Word 2000 thesaurus. He used a similar process to create a 'medium complexity' version. He tested all three versions with readers, and asked them to rate the author's intelligence.

He writes, 'The results of Experiment 1 suggest that, contrary to prevailing wisdom, increasing the complexity of a text does not cause an essay's author to seem more intelligent. In fact, the opposite appears to be true.'

The findings fly in the face of writers' assumptions. Oppenheimer said that 110 undergraduates at Stanford University were polled about their writing habits. Four out of five said they made their writing more complex to make them appear smarter. Nearly two-thirds said they used a thesaurus to find more complex words to give an impression that their writing is 'more valid' and they are more intelligent.

The opposite is proven to be true. Write clearly and simply, and your readers will think you're smarter.

Want to learn plain English writing skills yourself? Visit our

website

for online and classroom based workshops and training
The Website of the Month: Climate Change Adaptation Support Tool

This month EPN Consulting has chosen the EC site about the Climate Change Adaptation Support Tool.
The aim of the Adaptation Support Tool is to assist users in developing climate change adaptation policies by providing guidance, links to relevant sources and dedicated tools.

The tool is based on the policy cycle. The cycle highlights that climate change adaptation is an iterative process. The steps of this cycle can be re-considered periodically in order to ensure that adaptation decisions are based on up-to-date data, knowledge and policies. This iterative process will also allow monitoring and timely assessment of successes and failures and encourage adaptive learning. In its design the Adaptation Support Tool borrows from the UKCIP Adaptation Wizard and various risk assessment frameworks.

http://climate-adapt.eea.europa.eu/web/guest/adaptation-support-tool/step-1
Please
contact us
for any question about becoming an EPN Consulting member, proposing business offers, informing us on your business specialties, et cetera.