EPN Consulting is
The
European Professionals Network.
Be Connected.
Be Contacted.
Our Sponsors


Would you like to sponsor this Newsletter and increase your visibility in Europe? Get in touch


The

EPN Consulting profile will soon be published on a professional magazine. Stay with us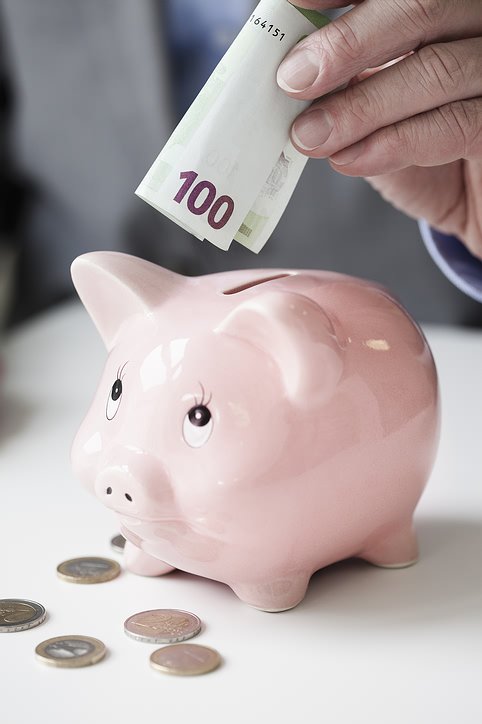 Save Money when joining


EPN Consulting !

For those who would like to join EPN Consulting, please mention the "EPNNL12" code when applying and you will receive an immediate


25% discount

on your enrolment fee!



This offer is dedicated to
new members only.

- INDEPENDENT
- EXPERIENCED
- FLEXIBLE
- TRUSTWORTHY
- CLIENT-ORIENTED
- INNOVATION-DRIVEN
Quick Links...
Our Website
EPN Consulting is member of:
ITS UK
Dear Subscriber,
Welcome to the March 2012 issue of the EPN Consulting Newsletter that is received by hundreds of selected professionals in Europe.
In this issue there are some interesting items of information of recent activities of the European Commission.
We take the chance to inform you that it was recently published the book (also available as e-book): "General Report on the activities of the European Union" in 2011. The PDF version is free.
EPN Consulting is available to provide assistance to public and private organisations that would like to see their ideas converted into a sound proposal to be submitted. EPN Consulting is also an ideal partner for your project consortium as we have got a lot of experience in dealing with EC projects.
Contact us to know more about how we can help you.
EPN Consulting
is a front runner within this fast evolution process: its network of professionals generates a lot of excellent know-how. If you are not a member yet, don't wait any longer and
join us
: a number of exclusive services are waiting for you.
The New EU Comers and the EU Accession Countries enjoy a fantastic 50%-discount on membership fees until 31 Dec 2012!
If you would like to advertise your products and/or services on this effective tool of information as the EPN Consulting Newsletter, please
contact us
.
Have you missed some of the previous issues? Don't worry, you can find all of them online
on this webpage
.
Finally, if you are already an EPN Consulting Member, please remember that if you introduce new members both of you will receive a discount on your
membership fees
! As this newsletter is also published on LinkedIn, Ecademy and Twitter, we ensure our members to gain an immense visibility within and beyond Europe!
We wish you a successful February.



This EPN Consulting Newsletter is delivered to your mailbox to inform you about EPN Consulting news, events, business opportunities, happening in Europe.
It is sent to both members and non-members willing to foster innovation in Europe.

You receive this newsletter because you have been in touch with EPN Consulting or its CEO in the past.
New Calls recently published
-
03 Feb 2012
-
6th ICT-PSP Call
(deadline 15 May 2012)
If you would like to be advised on how to prepare and submit project proposals within the 7th Framework Programme (FP7) and/or other Programmes, EPN Consulting is the right consultancy to choose. Visit the
EU Projects Consultancy
for more information.
Would you like to know more about what an EU project is like? Attend one the tailored training courses that EPN Consulting organises for its clients. Visit the
Training courses and Seminars section
.
Notice: EPN Consulting Members enjoy discounts on EU projects assistance as well as up to a fantastic 20%-discount on Training Courses packages. Join us!
EPN Consulting helps you prepare sound FP7 projects proposals! Book your place to learn how to improve your chances of success!
EPN Consulting organises "INTRODUCTION TO EUROPEAN PROJECTS" Courses to help you understand strengths and weaknesses of your ideas and how they can fit in the relevant Calls of interest. Theses courses are very flexible (No. of Students, Course Duration and Course Locations) to help you get the best out of it.
We look forward to receiving your numerous subscriptions!
EPN Consulting Members receive up to 20% discount on training courses!
GALILEO is to start in 2014
Brussels, 2 February 2012 - With the signature of further contracts for satellites and launchers in London today, Galileo is firmly on track for the provision of improved satellite navigation services to citizens in 2014. In total, 3 contracts were signed: the contract signed with OHB System AG (DE) comprising 8 satellites for an amount in the order of €250 million. A second contract was signed with Arianespace (FR) for a booking option of up to 3 launches using Ariane 5 (booking fee of €30 million). A third contract was signed with Astrium SAS (FR) to enable the current Ariane 5 launcher to carry 4 Galileo programme satellites per launch into orbit, for an amount in the order of €30 million. Galileo satellites are currently launched in pairs aboard the Russian Soyuz rocket. Thanks to the highly competitive proposal of the contractor and increasing the number of satellites which will be launched in orbit by 2014, the Commission has been able to accelerate the process [...]
The complete piece of news is here
More information on GALILEO can be found here
European ITS Advisory Group
Pursuant to Article 16 of Directive 2010/40/EU, the Commission has set up, in its Decision of 4 May 2011 (2011/C 135/03), the group of experts on Intelligent Transport Systems (the European ITS Advisory Group).

On 27 January 2012, the members of the European ITS Advisory Group have been appointed by Mr. Matthias Ruete, Director-General for Mobility and Transport DG.
The list of members is available on the Register of Commission Expert Groups.

The task of the European ITS advisory Group is to advise the Commission on business and technical aspects of the deployment and use of ITS in the Union. The group is composed of 25 members from relevant ITS services providers, associations of users, transport and facilities operators, manufacturing industry, social partners, professional associations, local authorities and other relevant fora.
More details can be found here.
Digital Agenda: The EC welcomes step forward for Wireless Broadband with adoption of Radio Spectrum Policy Programme
Brussels, 15 February 2012 - Radio spectrum supports 3.5 million jobs and more than €250 billion of economic activity each year in Europe, including incredibly popular services such as wireless broadband.
The Commission therefore welcomes the European Parliament's adoption of the five-year Radio Spectrum Policy Programme (RSPP) which will allow sufficient spectrum to be made available for wireless applications and services such as high speed 4th generation (4G) wireless broadband.
The RSPP also supports entertainment/culture (mobile TV or wireless electronic books), transport systems, health (such as medical appliances and devices to assist disabled persons), research, civil protection, the environment and energy (including smart energy grids and smart metering systems), without affecting the requirements of other policies such as defence.
The European Commission Vice President Neelie Kroes said: "Adoption of the Radio Spectrum Policy Programme will help reduce the digital divide, make Europe a connected and competitive continent and introduce more wireless broadband choices."
More information can be found
here
.
Visions on Horizon 2020 from Copenhagen
We know that Denmark currently holds the European Presidency (until 30 June 2012).
In January 2012 the Copenhagen Research Forum (CRF) invited more than 600 researchers from across Europe to contribute with their comments and expand on ideas concerning the six societal challenges that form an important part of Horizon 2020.
Divided into six panels, one per each challenge, recognised experts from both old and new EU Member States have made contributions. This is the first time in the history of EU Framework Programmes that researchers, without the involvement of other stakeholders, have worked jointly to formulate a research-based critical view of the European research agenda.
The goal of CRF wasto provide advice and input onto Horizon 2020 to strengthen research in Europe.
The complete 90-page document can be found here.
Next Professional Events happening in Europe
- until 01 Mar 2012 - Hamburg (DE) - TRA - MARITIME LOGISTICS 2012
- until 01 Mar 2012 - Nuremberg (DE) - EUP - ARTEMIS Spring Event 2012
- until 01 Mar 2012 - London (UK) - ICT - DATA CENTRE WORLD - Conference & Expo
- until 01 Mar 2012 - Barcelona (ES) - ICT - MOBILE WORLD CONGRESS - "Refining Mobile"
- 01 Mar 2012 - London (UK) - ENE+ENV+ICT+ITS+TRA - ELECTRIC FUTURES - Harnessing New Technology for Clean Energy in Rail, Bus and Tram
- 01-03 Mar 2012 - Birmingham (UK) - TRA - MULTIMODAL 2012
- 05 Mar 2012 - Paris (FR) - ENE+ENV - EUREKA Event - EUROGIA+ Marine Renewables Information Day
- 06-10 Mar 2012 - Hannover (DE) - BIZ+ICT+INN - CEBIT 2012
[...]
There are fantastic business opportunities for you.
It is possible to sponsor one or more events (Event Sponsor) or even become an Event Section Sponsor (Platinum, Gold, Silver, Bronze packages available). Please drop us an email if interested and we will provide you with all information.
Notice: EPN Consulting Members enjoy up to 20% discount on sponsoring packages. Join us!
EPN Consulting attended the ITS UK RUC Conference
Last 23 February 2012
EPN Consulting attended the 5th Road User Charging Conference organised in London by the ITS UK association whose EPN Consulting is corporate member.
During the all-day event numerous cases were presented regarding experiences, technologies and policies exploited in the UK and in some other European countries with special focus on the EETS (European Electronic Toll Service). Each presentation was followed by a Q&A session that helped the audience understand more about the foreseen future in this field.
IEE 2012 - 9 weeks to the deadline
We would like to remind our readers that there are only 9 weeks (including Easter) left to prepare and submit a good quality proposal within the Intelligent Energy Europe 2012 call
Some 72 Million Euros of funding have been allocated to the promotion and dissemination of best practice in the following fields:
- Energy Efficiency (SAVE) - 15 Million Euros
- Energy use in Transport (STEER) - 12.5 Million Euros
- Renewable Energy Sources (ALTENER) - 12 Million Euros
- Integrated Initiatives - 32.5 Million Euros
Activities of Research and Implementation will NOT be funded.
If you need any help on discussing and identifying innovative ideas, building up consortia, writing the proposal, designing a suitable budget, etc. please
get in touch
with EPN Consulting: we will be happy to help you in one or more phases of your proposal preparation!
News from EPN Consulting Members:
HODOS Consulting from Belgium
'Make it simple. Make it memorable. Make it inviting to look at. Make it fun to read.'
Leo Burnett
(one of Time magazine's 100 most influential people of the 20th century).




The majority of proposals submitted under international funding schemes are written in English. Often consortia are multi-national with English being the second language of all the participants. With a competitive funding environment, communicating your proposal vision clearly and concisely is vital. Luckily good Plain English writing skills can be easily learnt and applied to all your documents.

There are a few places left on our

upcoming March workshop

. Come and learn how to communicate well in English, improving your chances of success immediately.
"Writing Effective Proposals in English for FP7"
Improve the odds by learning the five key features of a stand-out proposal that connects, persuades, and succeeds. How you write and structure your proposal will have an impact on its success, and you'll be able to instantly apply what you learn on this 2-day course and follow-up support.


Date: 27

th

-28

th

March 2012




Cost: 699 EUR


Location: Hodos Consulting Belgium SPRL, 3 Rue Abbé Cuypers
1040 Brussels (BE)


To register:

Writing Effective Proposals in English for FP7
The Website of the Month: Internet of Things

This month EPN Consulting has chosen the site about the Internet of Things (IoT) .
The Internet of Things (IoT) is an integrated part of the Future Internet and could be defined as a dynamic global network infrastructure with self configuring capabilities based on standard and interoperable communication protocols where physical and virtual "things" have identities, physical attributes, and virtual personalities and use intelligent interfaces, and are seamlessly integrated into the information network.

In the IoT, "things" are expected to become active participants in business, information and social processes where they are enabled to interact and communicate among themselves and with the environment by exchanging data and information "sensed" about the environment, while reacting autonomously to the "real/physical world" events and influencing it by running processes that trigger actions and create services with or without direct human intervention.

The concept of Internet of Things is often mentioned in the ICT calls published within the 7th Framework Programme (FP7).

http://www.internet-of-things.eu/
Please
contact us
for any question about becoming an EPN Consulting member, proposing business offers, informing us on your business specialties, et cetera.
Kind Regards,

Stefano Mainero

Founder, CEO