Want to Know Kentucky's Top 10 Citations for Nursing Homes?
CMS 5-STAR Results
October 2011 Results
To learn more about the 5-STAR program click the link ==> Overview of CMS 5-STAR System
LIFE SAFETY CODE - Top 15 Deficiencies and Tips for Compliance
Trimming the Tree & Decking the Halls
Practice Safety Tips When Decorating for the Holidays
Holiday decorating is a special tradition. But many decorations also create fire hazards. Putting fire safety first assures that the holiday spirit lasts until the holidays pass.
Office of Inspector General Holiday Schedule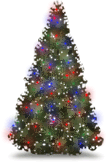 The staff at the Office of Inspector General would like to wish you a Happy Holiday Season!
The office will be closed in observance of these holidays on November 24 - 25, 2011 for Thanksgiving; December 23-26, 2011 for Christmas, and December 30, 2011 - January 2, 2012 for New Year's.
Cabinet for Health and Family Services, Office of Inspector General, Division of Health Care Leadership Team
* Mary Reinle Begley, Inspector General
* Dudley Ellis, Pharmacy Consultant
Issue: #

2011-4th Quarter

November/2011
Welcome to the Office of Inspector General, Division of Health Care's
4th Quarter 2011 edition of the Long Term Care Provider Newsletter. This newsletter is a valuable vehicle to update you on current events affecting Long Term Care.
Please feel free to share this newsletter with anyone you think would benefit. To continue receiving this newsletter, be sure to join our mailing list by clicking the link to the left of this article. We look forward to serving you through this communication vehicle.
Srubba Dub Dub!
Clean Those Glucose Meters!
Federal regulation 483.65 (F441) Infection Control states "The facility
must establish and maintain an Infection Control Program designed to provide a safe, sanitary and comfortable environment and to help prevent the development and transmission of disease and infection". One of the components of an Infection Prevention and Control Program is ... Click Link to
Developing an Allegation of Compliance (AoC)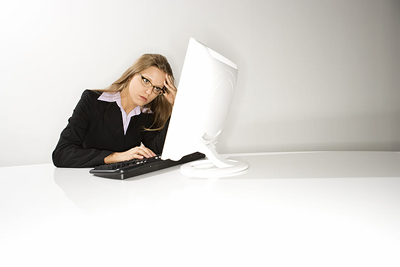 Focus of AOC
The focus of the Allegation of Compliance (AoC) is to remove the immediacy of the Immediate
Jeopardy (IJ), in order to ensure residents are not a risk. The facility's first action would be to
identify the root cause of the Immediate Jeopardy.
OIG Brings NBC Programming to a Long Term Care Provider Near You
Not your normal NBC programming with the Today Show's Matt Lauer or others! Instead, the Office of Inspector General is bringing its own version of NBC programming to Kentucky's Long Term Care Providers. As you may know, the Centers' for Medicare and Medicaid sponsors the National Background Check (NBC) Program and it is currently being implemented in Kentucky. Kentucky's own comprehensive, fingerprint supported background check program is called the Kentucky Applicant Registry and Employment Screening program, or the "KARES" program. Implementation of the KARES program remains in the preliminary design and development phase.
Soon employers will be able to visit a one-stop-shop web based portal on the OIG-KARES website. Here, registered employers will be able to
Click Link to Read More...
Kids, Restrain Yourself!!!
Well Maybe Not That Way.......
Okay, so we're not talking about restraining yourself from holding hands. But on a more serious note, the Centers for Medicare & Medicaid Services (CMS), in accordance with the Government Performance Results Act (GPRA), a United States Law enacted in 1993, established plans and goals for Nursing Homes to have a reduction in resident use of physical restraints. This is a national campaign that continues to be a focus for CMS which requires the state survey agency to review each facility's compliance related to physical restraint regulations during all standard surveys. While Kentucky's nursing home provider's statewide average use of physical restraints has improved, decreasing from 5.9% in 2007 to 4.1% in the 3rd quarter of 2010, the state of Kentucky providers are still well above the national average of 2.6% for the 3rd quarter of 2010. CMS has set the national goal for each state to have an average of 2% or less of residents restrained in nursing homes.
Just How Do We Measure Up Anyway?
Read About How Kentucky Citations Compares to Other States
Click the link ==> to reveal data which reflects the Top 5 Citations During the 2011 Fiscal Year. The data compares Kentucky with other states in our Region (Region IV) as well as the nation. Region IV is comprised of Alabama, Florida, Georgia, Kentucky, Tennessee, Mississippi, North Carolina, and South Carolina.
OIG Welcomes New Pharmacy Consultant
Meet Dudley Ellis
We are excited to welcome Dudley Ellis, RPH to the Office of Inspector
General , Central Office Team.
Dudley attended Morehead State University, and graduated from the University Of Kentucky College Of Pharmacy with the degree of Bachelor of Science in Pharmacy. He practiced as a community pharmacist for approximately 25 years. Dudley also served as a Pharmacist Consultant/Inspector with the Office of Inspector General for nearly 20 years prior to his retirement in July 2010. The majority of his experience involves Long Term Care surveys and complaint investigations. He holds memberships in the Kentucky Pharmacists Association, the Bluegrass Pharmacists Association, and the American Society of Consultant Pharmacists.
Dudley will be available on a part-time basis as a pharmacy consultant. Surveyors and Providers may contact him to assist with pharmaceutical related questions. He can be reached at (502) 564-7963 x3251 or Dudley.Ellis@ky.gov. We are extremely pleased to have Mr. Ellis rejoining the Office of Inspector General in this part-time capacity.
CMS Medicare News
Recent Survey and Certification Letters
Below you'll find links to survey and certification letters issued by the Centers for Medicare and Medicaid Services (CMS) pertaining to Long Term Care facilities. Please take a look and determine how these may impact your facility.
Using Newer Version of Internet Explorer?
Having Trouble Opening Links?
If using a newer version of Internet Explorer, you may receive an edit advising you that "There is a problem with this website's security certificate." If this occurs, click the "continue to this website (not recommended)" link. You will then be able to view the attachment.
The Office of Inspector General is Kentucky's regulatory agency for licensing all health care, day care and long-term care facilities and child adoption/child-placing agencies in the commonwealth.