Want to Know Kentucky's Top 10 Citations for Nursing Homes?
CMS 5-STAR Results
May 2011 Results
To learn more about the 5-STAR program click the link ==> Overview of CMS 5-STAR System

RAI Manual Updates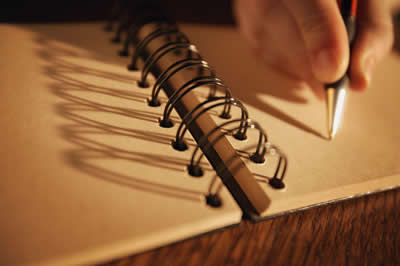 Please review updates to the
RAI Manual that were
posted 6/2/11. These can be found
Cabinet for Health and Family Services, Office of Inspector General, Division of Health Care Leadership Team
* Mary Reinle Begley, Inspector General
Issue: #

2011-006

June/2011
Welcome to the Office of Inspector General, Division of Health Care's
June edition of the Long Term Care Provider Newsletter. This newsletter is a valuable vehicle to update you on current events affecting Long Term Care.
Please feel free to share this newsletter with anyone you think would benefit. To continue receiving this newsletter, be sure to join our mailing list by clicking the link to the left of this article. We look forward to serving you through this communication vehicle.
Long Term Care Emergency Response Plan
by: Arleen Johnson, PHD, University of Kentucky and Betty Shiels, PHD-ABD, University of Louisville
The 2011 KY floods enabled a demonstration of the strong collaborative relationships that have been forged among the Office of the Inspector
General, KY Department for Public Health, KY Department for Aging and Independent Living, KY Long Term Care Ombudsman Program, KY Association of Health Care Facilities and KY Association of Homes and Services for the Aging. Teamwork among these agencies facilitated a flow of information between Long Term Care facilities in the local community and the Departmental Emergency Operations Center in Frankfort to assure updates on facility status and life safety of long term care facility residents and staff.
These agencies, along with.....Read More
MDS Users With Only One Registered User
A large number of MDS providers have only one user registered with a personal login ID. The personal login ID is non-transferrable. If the registered user's employment is terminated, the provider is left without the appropriate access to assessment submission and CASPER Reporting applications. To alleviate the potential for gaps in processing, it is strongly recommended that each provider have two registered users. CMS has provided the file below which contains a list of providers with only one registered user. This list was made available by CMS as of April 21st. They placed the file on the MDS submissions site, as well as the QTSO provider page, https://www.qtso.com/provider.html
Click here to view facilities with only one registered user.
Using Dashes in Completing MDS 3.0 Assessments
CMS has advised that when dashes are used in assessments, it is impacting public reporting and Five-Star information. They want to stress to providers that assessments should be fully completed with information available at the time of assessment completion. CMS is aware that providers need clarity especially in regard to the unexpected discharge assessment. The RAI panel is working with CMS to prepare additional guidance documentation.
NOTICE: MDS H@ Login Procedure Changing!
CMS has contracted with Verizon to transition the CMSNet connection from AT&T to Verizon. This transitin will affect your h@ login ID and will stream line the steps to connect. Your login ID for all other accounts (CASPER Login ID and State Login ID) will not be affected. Please continue to watch the MDS submissions site and the QTSO websites for your transition date. In the meantime, continue to connect as normal until further instructions are posted. Detailed information will be posted on the CMSNet pages of the QTSO Web Site as it becomes available. The CMSNet link is located in the top right corner of the QTSO Home page. Please continue to check the QTSO Web site frequently for updates.
https://www.qtso.com (home page)
https://www.qtso.com/cmsnet.html (User ID and connectivity information.
Life Safety Code - S&C Listing
The Office of Inspector General compiled a listing of Life Safety Code (LSC) Survey and Certification (S&C) Policy Letters. This document
contains all LSC S&C's to date with hyperlinks to the S&C letters. Please retain this for your reference. Remember the PDF document search option is available for finding key words and is a time saver.
Find Information Direct From CMS
Recent Survey and Certification Letters
Below you'll find links to survey and certification letters issued by the Centers for Medicare and Medicaid Services (CMS) pertaining to Long Term Care facilities. Please take a look and determine how these may impact your facility.
Using Newer Version of Internet Explorer?
Having Trouble Opening Links?
If using a newer version of Internet Explorer, you may receive an edit advising you that "There is a problem with this website's security certificate." If this occurs, click the "continue to this website (not recommended)" link. You will then be able to view the attachment.
The Office of Inspector General is Kentucky's regulatory agency for licensing all health care, day care and long-term care facilities and child adoption/child-placing agencies in the commonwealth.