Join Our List

Life Safety Code News -
Means of Egress
Corridors that serve as exit access need to be monitored to ensure that they are kept clear of obstructions. Do not store linen carts, lifts and wheelchairs in corridors. Other items that impede egress in corridors are furniture and decorations. For more information on corridors see:

Means of Egress&
Long Term Care Provider Training
Minimum Data Set (MDS) 3.0

Training
The Office of Inspector General, Division of Health Care Training Branch will offer two opportunities to attend MDS 3.0 training. The first session will be offered September 13-14, 2010 and will be repeated on September 15-16, 2010. These training programs will take place at the Marriott Hotel in Downtown Louisville, Kentucky. Click Here to Register for the MDS 3.0 Coding & Interpretation Training
Note: Restraints & Behavior Modification Training is postponed until Spring 2011.
Want to Know Kentucky's Top 10 Life Safety Code (LSC) Citations for Nursing Homes?
Medicare Learning Network
Welcome to the Medicare Learning Network (MLN) - your destination for educational information for Medicare fee-for-service providers. Located in the
.....Click for Details
Cabinet for Health and Family Services, Office of Inspector General, Division of Health Care Leadership Team
Issue: #

2010-003

August/2010
Welcome to the Office of Inspector General, Division of Health Care's August edition of the Long Term Care Provider Newsletter. This newsletter is a valuable vehicle to update you on current events affecting Long Term Care.
Please feel free to share this newsletter with anyone you think would benefit. To continue receiving this newsletter, be sure to join our mailing list by clicking the link to the left of this article. We look forward to serving you through this new exciting communication vehicle.
Find Information Direct from CMS
Recent Survey and Certification Letters
Below you'll find links to survey and certification letters issued by the Centers for Medicare and Medicaid Services (CMS) during the months of July and August, 2010. Please take a look and determine how your facility may be impacted.
Advance Copy - Description of Temporary Changes to Appendix P, State Operations Manual (SOM) - The purpose of this memorandum is to advise you of the temporary revision to the Traditional Survey Process in Appendix P of the State Operations Manual (SOM). The Centers for Medicare & Medicaid Services (CMS) will release the MDS 3.0 version on October 1, 2010. As a result, there will be an inability to run the QM/QI Reports which are used offsite to assist the surveyors in selecting their Phase 1 resident sample. The survey tasks have been revised so that nursing home survey teams can select the Phase 1 survey sample without the benefit of the QM/QI Reports. This temporary revision to Traditional Survey Process Tasks 1-5C will be implemented October 1, 2010 only for those nursing home surveys in which the traditional survey process is being used. An advance copy of the revised Tasks is attached.
Scheduling Minimum Data Set (MDS) Assessments
This information provides guidance for scheduling assessments.
1. If the Assessment Reference Date (ARD) is on or before 9/30/10, MDS 2.0 must be completed.
2. If the ARD is on or after 10/1/10, MDS 3.0 must be completed.
State Licensure Variances
A variance means the written approval of the Inspector General authorizing a health care facility to depart from a required facility specification, upon meeting the conditions established in Sections 4 and 5 of 902 KAR 20:008. Variances may be indefinite or time limited and can be rescinded at any time that it is determined that continuing the variance would negatively impact on the health and safety of the residents. 902 KAR 20:008, the licensure procedures and fee schedule regulation, can be downloaded at:http://www.lrc.state.ky.us/kar/902/020/008.htm.
If a facility has an approved variance from a facility specifications requirement, the facility is not cited for that licensure deficiency during a survey.

Please note that if a facility received a "waiver" prior to 2000, that waiver is no longer valid. The facility must contact OIG to request a variance.

Written requests for a variance may be submitted to OIG.

If you have questions regarding state licensure variances, contact Diona Mullins, Assistant Director at 502-564-7963 ext 3311 or
Diona.mulllins@ky.gov
.
Construction & Renovation Plan Review
Before beginning construction for the erection of new personal care homes, nursing facilities, nursing homes, skilled nursing facilities or intermediate care facilities or alterations to existing licensed facilities, the licensee or applicant shall submit plans to OIG for approval.
All architectural, mechanical and electrical drawings shall bear either the seal of an architect registered in the Commonwealth of Kentucky or the seal of a professional engineer registered in the Commonwealth of Kentucky, or both. Schematic plans will be accepted (without the seal or an architect or engineer) for bed changes that do not involve construction or renovation. The fees for review of plans and specifications for construction and renovation of long term care facilities is $0.05 per sq. ft., with a $100.00 minimum fee.
Questions regarding plan submission may be directed to the OIG architects:
David A. Hall at 502-564-7963 ext 3299 or DavidA.Hall@ky.gov
Harold Snider at 502-564-7963 ext 3296 or Harold.Snider@ky.gov
OIG Applies for Grant
On August 9th, the Office of Inspector General (OIG) submitted

a grant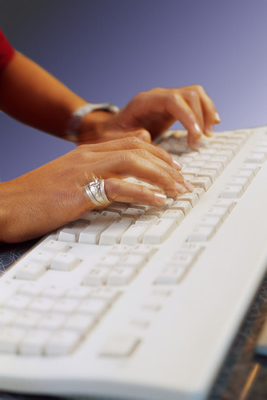 application in response to an invitation from CMS for proposals from states and U.S. territories to be considered for inclusion in the

Nationwide Program for National and State Background Check Program for Direct Patient Access Employees of Long Term Care Facilities and Providers.

As part of the recently passed Affordable Care Act, the National and State Background Check Program will require

...Read More
The Office of Inspector General is Kentucky's regulatory agency for licensing all health care, day care and long-term care facilities and child adoption/child-placing agencies in the commonwealth.