Social Media


Transportation Grants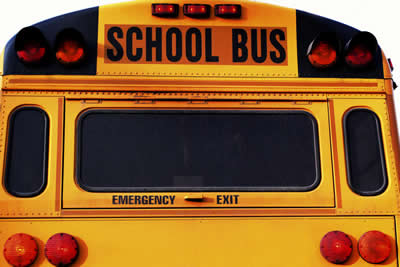 Michigan Youth Arts, on behalf of the Michigan Council for Arts and Cultural Affairs, is offering grants of up to $500 to Michigan K-12 schools for the transportation cost of an arts- and culture-related field trip. The destination or performance must be chosen from the list of approved organizations included in this document. Applications must be submitted online here betweeen December 12 and January 16.
Click here for more information.
Greetings!
As the school break approaches, the Institute is preparing to be a fun, family-friendly learning destination during the holidays. From seasonal planetarium programming to special events, the Institute will inspire your students and leave them wanting more science.
Life on Earth! and Explore Evolution continue to dazzle students and teachers by immersing them among the many life forms-both past and present-found on Earth. Students are surrounded by all known life from mammals to microbes which illustrate the vast diversity of life on our planet and why preserving this diversity is important. From the jaws of the extinct megalodon to a ticking population clock, topics suitable for every grade level are represented.
Almost every study in the field of science will be represented during the holidays when special activities encourage families to experiment during Holiday Science Potpourri. Special bat shows and planetarium programming in the new Acheson planetarium also will be offered.
Visit our website often for the most up-to-date information about events at the museum.
Please note we will be closed December 24, 15 and 31, 2011, and January 1, 2012.
We look forward to hosting your school in the New Year.
Go Science!
Life on Earth! featuring Explore Evolution Reveals the Wonders our Planet
The Institute's current changing exhibit utilizes specimens from its own collections, the Smithsonian Institution, and other sources to reveal the astounding diversity of life on our planet and why maintaining it is important to humanity in Life on Earth! Stunning displays of shells, butterflies, fossils, taxidermy and plant specimens representing all major plant and animal groups illustrate how evolution, mass extinction and population growth has influenced life forms over time. As a complement to Life on Earth!, Explore Evolution examines seven exciting research projects that have made major contributions to our understanding of evolution, including work related to the rapid evolution of HIV, a look at fungus-growing ants and their coevolving partners, and research focusing on the fossils of walking whales. Junior scientists will follow Charles Darwin's scientific journey in a specially-designed play area which features activities and games related to the exhibitions set beside a facsimile of Darwin's ship HMS Beagle. Coral Reef tanks as part of the exhibition, and live animal shows from the Bat Zone each Saturday, offer a living glimpse of the animals that currently share our world. Life on Earth! and Explore Evolution are free with every field trip to the museum. Ask that time in the Changing Hall be scheduled as part of your visit when you book your museum visit!
Discover Science Potpourri During the Holidays at Cranbrook
Take a fascinating journey through the field of science when the Institute presents Holiday Science Potpourri from 1-4 p.m. each day December 26-30. Students and parents will interact to test their word skills on a holiday-themed crossword puzzle, learn an engaging game of dominoes, build a star, explore the universe in the planetarium, watch a lightning show, extract DNA from a strawberry, and more! Stations set up throughout the museum will offer challenges for any age. A daily planetarium and bat show schedule also will be offered.
Holiday Science Potpourri is free with admission.
New Program in the Acheson Planetarium Follows Darwin's Journey
Students will join the young Charles Darwin on an adventurous voyage of exploration circumnavigating the world with the HMS Beagle in a new program in the planetarium which is also offered as a Life Science course for school field trips. Natural Selection highlights the thrill of scientific discovery by exploring the world through Darwin's eyes, as he makes observations of nature and tis creatures to bring the pieces of the scientific puzzle
together to reveal slowly but surely fall into place. Allow Darwin himself to reveal this simple and most beautiful mechanism that explains the evolution of all life on Earth-natural selection. Natural Selection is for up to 75 students per show in grades 6 and up and is a wonderful complement to the Life on Earth! and Explore Evolution exhibits.
To preview this program, click here.
Discovery Center Inspires Learning Outside the Classroom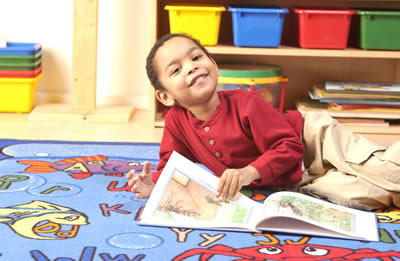 The Institute's new Discovery Center offers an exciting FREE learning opportunity that ignites curiosity and inspires a joy of learning in children ages 3-8 through adult-child interactive activities. Books, microscopes, international costumes, actual scientific objects and more encourage self-paced exploration. The center is an excellent resource for those students who are curious to learn more. The Discovery Center is free with admission and is open every Sunday from 12:30-2:30pm and is a is a volunteer-based program. If you think you'd enjoy working with adults and children in the Discovery Center as a volunteer, please visit science.cranbrook.edu and click on "Get involved." Candidates should be available on Sundays 1 or 2 times a month. Responsibilities would include setting up and overseeing Discovery Center activities and assisting families in their discovery experience. Knowledge of Science is a plus, but Cranbrook will train volunteers.