SIMposium 2011
The Future of IT
November 13-15
Orlando, FL
Follow Us On...
Upcoming Chapter Meetings

Crescent Club
6075 Poplar Avenue
Memphis, TN 38119
October 6, 2011
Trends in IT Careers, Skills and Development
Dr. Jerry Luftman,
Executive Director,
Stevens Institute
of Technology
November 3, 2011
Data Administration - Past, Present and Future
Dr. Mark Gillenson,
Professor of MIS,
University of Memphis
December 8, 2011
Holiday Party
at
The Brushmark, Brooks Museum of Art
Need Access to simnet.org?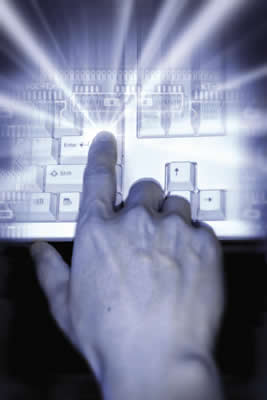 You need to
must have access to simnet.org to download presentations and access the wealth of information available to you as a member of SIM.

Send a request directly to the main SIM inbox
sim@simnet.org
or call the main SIM line at 312.527.6734
---
SIM Memphis 2011 Board of Directors

PRESIDENT
Rick San Roman

VICE-PRESIDENT
Tim Meek
SECRETARY/TREASURER
Steve Schaefgen

MEMBERSHIP CO-CHAIRS
Susan Caldwell
John Oglesby

PROGRAM CHAIR
Jana Markowitz

COMMUNITY OUTREACH CHAIR
Dennis Norton

MARKETING CHAIR
Christi Daigre

STRATEGY SERIES CO-CHAIRS
Dick Vandenberg

SIM International Liaison

2011 Regional Leadership Forum

For registration details, click

HERE

Want to know more about the Regional Leadership Forum?




Check out the
Faciliator & RLF Director, Kevin Ryans's
Check out the latest Schlagbytes from this perennial RLF favorite author and storyteller
Dr. Julie Ness Bell, author and teacher
Read about RLF Speaker Jay Mahoney and Graduate Sven Gerjets
Have SIM Memphis News to Share for the Next Quarterly Newsletter?
Please email
Christi Daigre
Newsletter
Contributors
Dennis Norton
John Oglesby
SIM Mobile App!
Did you know SIM has a Mobile App? Simply scan this QR Code from your iPhone (using an appropriate QR Code reader, like ScanLife or Qrafter)
Or, go HERE and download the FREE application.
At the iTunes page, you'll find the Society for Information Management Mobile Application. With it, you can look up information on SIM Memphis members! See photographs and contact information of fellow SIM Members!
You may also want to update your personal picture on the SIM website where this source informaiton is managed.
If you need a recent picture from a chapter meeting, please contact either Christi Daigre or Dennis Norton
About SIM
Established in 1968, the Society for Information Management (SIM) is the premier network for IT leaders. SIM is comprised of more than 3,600 members including CIOs, senior IT executives, prominent academicians, and foremost consultants. Through its 31 chapters, SIM provides resources and programs inspired by IT leaders for IT leaders that enable CIOs to further develop their leadership capabilities and those of the emerging leaders in their organizations. SIM provides the premiere collective voice to advocate policy and legislation on behalf of the IT profession

.
2011 Strategy Series Unleashes the Power of Networking for Learning and Growing
by Dick Vandenberg and Christi Daigre
On September 22, 2011 at the Westin Beale Street hotel, the 2011 Strategy Series "Unleashing the Power of IT for Innovation and Growth" kicked off early in the morning with a poignant presentation from Fed Ex economist, Dr. Kelli Maske, and the learning continued throughout the entire day thanks to a fantastic series of speakers and panelists. The event was attended by approximately 200 attendees, and offered a unique and interactive environment for participants.

In addition to providing the perfect opportunity for idea exchange for C-level exectives and key members of their staffs and our sponsors, the Series is the main mechanism for funding SIM Memphis' community outreach programs. Proceeds are used to support SIM scholarships at the University of Memphis and the Lemoyne-Owen College, and to sponsor an annual Teen Tech Camp and partnership with the Stax Academy and Foundation.
Mayor A.C. Wharton and Dr. Brian Janz at Strategy Series 2011.
The following quotes are a sample of the thoughts shared by attendees:
"Timely topics, great speakers and panelists, opportunities to meet new colleagues and re-connect with friends we haven't seen in a while -- who could ask for a better event! Many thanks to the team who put it together. " - Jana Markowitz, The Collective Mind
"This year's SIM Strategy Series event had a "rock star" line-up of speakers. It was a great way to spend a day gaining valuable insight, networking with very interesting and knowledgeable individuals, and getting to speak with some of the sponsors." - Diane Coons, International Paper
"The program line-up this year was excellent; couple that with a superb venue offered by the Westin, along with an interested, engaged audience, and the event this year was quite impressive! The Memphis chapter did another outstanding job this year. Thanks to everyone involved!" - Christi Daigre, International Paper
"I thought it was a great conference and I took about 9 pages of notes. I wanted to say what a good job you all did in running the conference. The first time I looked at my watch it was 2:00 pm and I couldn't believe that much time had passed. I am going to look into becoming a member and see if I can get our new CIO to consider joining. Feel free to add my name to any of your regular email lists." - David Barker, ServiceMaster
"
I thought Rob Carter's quote of a Fred Smith quote was so applicable to CIO's and IT leaders today: 'When asked to lead, lead.' And another one: 'Transformation will happen - by events or by design.'
The event was top notch in every respect - great venue and food, great support by sponsor partners, great attendance by top local IT leaders as well as national and local thought leaders, great presentations by speakers and panelists, and great participation by the audience. I don't know how future events can be any better, but I know they will. I can't wait until next year! Finally,
I thought Gayle Rose's comment about leadership vs. management was also especially appropriate: Management is about creating order and maintaining stability; leadership is about introducing change and pushing boundaries, which creates instability." - John Oglesby, Buckman International
To see the presentations, which are posted as the materials are approved and released by the presenters, click HERE.
Kudos to all the wonderful speakers -- Rob Carter, Mike Fouts, Tony Lostaglio, Dr. Kellie Maske, and A. C. Wharton, in addition to the outstanding panelists and to Brian Janz, who kept everything fresh and relevant, as well as on time. Thanks to the sponsor/partners, especially IBM, Citrix, and ITKO, and all of the chapter members who reached out to the sponsors. You know who you are, so go ahead and give yourself a big pat on the back. And special recognition to Tamara Payne and Brian Brittain at FedEx, as well as Della Adams at the City of Memphis whose many contributions made this possible.
Thank you all for your creativity, commitment, and generosity in giving your valuable time.
Community Outreach
by Dennis Norton, Community Outreach Chair
Community Outreach Spotlight: Teen Tech Camp
Here's what parents had to say about Teen Tech Camp: "Hands-on learning experience." "New friends." "Exposed to programming for the first time." "Wonderful, encouraging, enjoyable, exciting!"
The seventh annual installment of Teen Tech Camp was held July 11-16 at the Benjamin L. Hooks Central Library. There were 20 students from 14 different schools plus two home-schoolers. Students learned how to use the SCRATCH programming language to create music videos and computer games. They incorporated video clips, photos, animated characters, and audio files into creations which were proudly presented to families on the last day of the camp.
SIM members conducted a simulation exercise called "Jump Start, Inc." This is a fictional company which sells and manufactures jump ropes. The students got to see how computers are used for aspects of the process such as sales orders, materials planning, inventory control, picking, shipping and billing. The idea was to not only expose them to technology, but show them why technology is so important to business.
On Friday, SIM members were invited to the Library for lunch and ice-breaker activities. Kay Due, Manager Public Services-Central Library said "During past camps, there were great friendships formed-through working and playing together. This year was no different. I am glad so many SIM members joined us for the Friday lunch break!"
On Saturday, a recognition ceremony was held for students and their family members. Campers showed off the projects they had created during the week. The kids' sense of accomplishment and the reaction of the proud parents was a very moving sight.
Jana Markowitz gave a talk on "Careers in IT," which has become a Teen Tech Camp tradition. This generated a lot of discussion with students and parents, no doubt planting seeds for the future. Afterwards, SIM members were on hand to talk to parents and answer questions.
Diane Coons, accompanied by her husband John, moved around the room interviewing campers and their parents. Later, they created a top quality video which directly captures how much the camp meant to students and parents. Click <here> to see the video.
Thanks to Ed Charbonnet for making the technical pieces to Jump Start, Inc work smoothly, and to Rick San Roman and Ed Charbonnet for preparing and presenting the Jumpstart, Inc. program. Thanks to Diane & John Coons for the fabulous interview video. Thanks to Thomas & Betts (Sue Conklin) and Buckman International (John Oglesby) for donating "goody bag" items, and Kraft Foods for donating nine pre-owned laptops. Thanks to McDonalds (Kevin Morgan) for buying lunch one day of the camp. Thanks to Jana Markowitz and Rick San Roman for speaking Saturday, and thanks to all the SIM members who came out to support Teen Tech Camp this year.
Kay Due said "The partnership with SIM is a prime example of lots of adults taking a lot of time to mentor a lot of kids! You are making a difference in their lives."
Community Outreach Spotlight: STAX Music Academy
SIM Outreach partner, STAX Music Academy, garnered national recognition with performances in Washington, DC and New York City in July.
Click HERE to see the Wall Street journal article from August 31, 2011.
Click HERE to see the Memphis Commercial Appeal article from July 31, 2011.
H. P. Chatham, a thirty-seven-year veteran of IT in Memphis, has joined CIO Services Group as an Enterprise Architecture and Infrastructure consultant. HP was recently Enterprise Technology Architect at Smith & Nephew where he worked for fifteen years. Prior to that he was at Maybelline/Schering-Plough for seventeen years. HP has played a key role in architecting global infrastructure solutions, security, decision support systems, and technology solutions throughout his career. He adds to the growing strength of CIO Services Group in technology and infrastructure management services.

Congratulations, H. P.!
Members in the News!
Sue Conklin, Sr. Director Global Applications Development at Thomas & Betts, was interviewed in July by Fox News about her role in the Big Brothers and Big Sisters of Greater Memphis program. In the interview, Sue talks about why she's passionate about being an active and involved member of society, and why she believes in the program. Sue has been a Big Sister to Krista Walton for several years, and this interview is a beautiful testiment to the purpose and success potential for the program. See the entire interview HERE.
On September 5, 2011, SIM Memphis member Jana Markowitz was interviewed by WMC News Channel 5 to educate viewers on the Gary Lasko endowment at the University of Memphis. Gary was a member of the SIM Memphis Chapter who lost his life in the terrorist attacks of 9/11/2001. In 2003, SIM Memphis established an endowment in his memory which funds scholarships through the University of Memphis, the University of Memphis Foundation, and SIM Memphis Chapter. The purpose of the scholarship is to help develop the next generation of effective information technology leaders while supporting deserving students.

Jana said ""[Gary] was brilliant, he was well educated, and he was certainly a leader in our IT commumity." Thank you, Jana, for taking time to educate our community on this important SIM Memphis scholarship, and keeping Gary's memory alive within our community and our chapter.
To see the full interview and get more information on the endowment, click HERE.
Donnie Steward, CIO, ACH Companies, Inc. was recently interviewed by SAP Insider. In the interview, Donnie discusses the ACH Food Companies, Inc experience with business model redesign, IT systems evolution, and Donnie's reflections on these changes over the past eight years of the company's history.
Read the full article HERE.
How Does the CIO Stay Informed?
by Jim Dutkosky
"STOP THE PRESSES!" What happened to the CIO who just understood the business strategy and knew the best technology? The CIO just has to understand technology, correct? Wow! Now the CIO has to "leap tall buildings in a single bound."
Here is what Todd McKinnon, CEO of Okta, a cloud infrastructure company, and the former head of engineering for Salesforce.com says: "If you think about it, the CIO is one of the few executives who has visibility across the entire company -- from development, point of sale, fulfillment, to accounts receivable -- they support the whole process. Who better to understand how to engineer growth? The most successful CIOs we work with are known more for their change management and vision-fulfillment skills rather than their technical skills."
Pam Baker writes in a recent article in CIO Update ("The CIO's Role Morphs Yet Again"), "The modern CIO must be able to strategically select and manage an ever-changing field of technologies based on their capability to add or enhance revenue all the while knowing that she no longer has full control of technology adoption. She knows that business users are likely to spin up a third-party or internal virtual machine at a whim, use appliances without prior approval and thus hike licensing costs, and go off the reservation to download apps with little regard for security."
Know technology, be a shrewd business person, be innovative, manage the "Consumerization of IT," leverage mobility, reduce costs, improve services and create revenue. How does the CIO stay informed and "on top of their game?"
Answer: SIMposium 2011. November 13-15, 2011 in Orlando, FL http://www.simposium2011.com.