Upcoming Chapter Meetings

Crescent Club
6075 Poplar Avenue
Memphis, TN 38119
January 5, 2012
"Regional Leadership Forum Updates"
Bob Rouse, Director and Faciitator at SIM Regional Leadership Program
Professor, Computer Science at Washington University in St Louis
"A Look Back at 2011"
Dennis Norton, Outreach Chair
February 2, 2012
Negotiating with and Managing Microsoft
Scott Fitzgerald, Vice President of Client Services
NET(net)
March 1, 2012
Planning is Underway for a Great Program!
Watch your email for an announcement
---
SIM Memphis 2012 Board of Directors

PRESIDENT
Rick San Roman

VICE-PRESIDENT
Tim Meek
SECRETARY/TREASURER
Steve Schaefgen

MEMBERSHIP CO-CHAIRS
Jana Branham

PROGRAM CHAIR
John Oglesby

COMMUNITY OUTREACH CHAIR
Dennis Norton

MARKETING CHAIR
Kevin Morgan

STRATEGY SERIES CO-CHAIRS
Della Adams
Jim Boyd

SIM INTERNATIONAL LIAISON
PAST PRESIDENT
Need Access to simnet.org?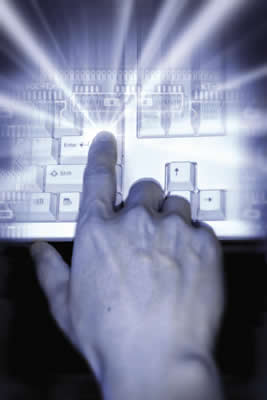 You need to have access to simnet.org to download presentations and access the wealth of information available to you as a member of SIM.

Send a request directly to the main SIM inbox
sim@simnet.org
or call the main SIM line at 312.527.6734
Have SIM Memphis News to Share for the Next Quarterly Newsletter?
Please email
Kevin Morgan
Newsletter
Contributors
Dennis Norton
John Oglesby
About SIM
Established in 1968, the Society for Information Management (SIM) is the premier network for IT leaders. SIM is comprised of more than 3,600 members including CIOs, senior IT executives, prominent academicians, and foremost consultants. Through its 31 chapters, SIM provides resources and programs inspired by IT leaders for IT leaders that enable CIOs to further develop their leadership capabilities and those of the emerging leaders in their organizations. SIM provides the premiere collective voice to advocate policy and legislation on behalf of the IT profession

.
2011 Year in Review
by Rick San Roman
As 2011 comes to a close, there is great value in reflecting on the accomplishments of the SIM Memphis Chapter. We have a talented organization that deserves recognition for all that they have accomplished!
Programs
Jana Markowitz built a great calendar for us that included IT practitioners, academics and consultants who taught us more about "IT People". We also taught each other from our own experiences and skills as we participated in roundtables. With a theme of "IT People," our topics during 2011 included:
* The MILE mentoring program at U of M, Austin Baker, Co-founder and HR professional
* Immigration Law and IT, Greg Siskind of Siskind, Susser law firm
* Sourcing Strategy Roundtable with panelists Bruce Livesay, CIO, First Horizon;
John Flack, VP IT Sourcing Transition, Hilton; Rick Pride, CIO Services Group
* Emotional Intelligence, Lin Little, certified EQ trainer, Blue Cross Blue Shield, Little Rock
* IT Professional Development Best Practices Roundtable
* Behaviors that Separate Average from Extraordinary IT People, research findings from Linda Pittenger, former Gartner VP IT Human Capital, current PhD candidate and Associate Dean of IT Graduate Programs at Stevens Institute
* Engagement, Brad Federman, President, Performance Point
* Mobile Device Management, Support and Security Roundtable
* Strategy Series with Rob Carter and other fascinating speakers
* Trends in IT Careers, Skills and Development, Dr. Jerry Luftman, Stevens Institute
* Data Administration over the last 25 Years, Dr. Mark Gillenson, University of Memphis
* Holiday Party! Our holiday party was once again held at The Brushmark in the Brooks Art Gallery in Overton Park, with Chef Wally Jo providing a delicious selection of hors d'oeuvres
MIT
The Members in Transition concept has become a national chapter standard thanks to developmental work and support from the Memphis Chapter. A number of other chapters have adopted the content of the program created by Susan Caldwell and Jana Markowitz.
Executive Strategy Series

Despite tight quarters in the sponsor solution showcase, the 2011 Strategy Series for Executives at the Westin Beale Street received high marks and praise from most of the 180 executives who attended. Authoritative and motivating speakers followed by excellent and engaging panel discussions, all held together by interesting (and punctual) moderation by Brian Janz made the day seem all too brief.

Dick Vandenberg, 2010 Strategy Series co-chair reflected: "I've said it before but it bears repeating - the premier executive event in the mid-south only happens because of the concerted effort of a lot of wonderful people. Special thanks to our FedEx contingent (Tamara Payne, Brian Brittain, David Miller, Rob Carter, Kellie Maske, and Rebecca Jones) for providing speakers, targeting sponsors, and showing up in numbers. Kudos to our Sponsorship, Program, and Marketing Committees for an outstanding job.
Program - John Oglesby, Dean Permenter, Jay Eckles, Mark Gillenson, and Hector Dominguez
Sponsorship - Steve Schaefgen, Susan Caldwell, Rick Brown,
and Chago Santiago
Marketing - Sue Conklin, John Vernetti, and Diane Coons
Particular thanks go
to Della Adams, Co-chair, and Steve Schaefgen, Chair Emeritus, for all their support and help.
We are starting the process all over again in preparation for the 2012 edition of the Strategy Serie. Della is already checking out venues like the Hilton and Minglewood Hall. Jim Boyd has been selected to help co-chair the upcoming event, and you can expect to hear soon from Della. She has great ideas brewing for a theme and for the keynote speakers. There will be some heavy lifting to do to bring in the rock stars she's thinking of and we are counting on your help!
We'll soon be reaching out to sponsors again, so please start warming them up for us. And we'll need all of your support to put on another A++ event, so let us know which committee you are interested in joining.
And the final tally, for those who've made it through the article so far, was $24,000 to the chapter. That figure will help firm up our finances and enable us to continue to add to our Outreach efforts."
Membership
Susan Caldwell and John Oglesby led the membership effort and have been innovative with new ways

to reach new potential members and engage members who want to participate in chapter events. New members are asked to pick their area of interests and put their talents and leadership abilities to work on the various chapter committees. Current members are asked to nominate IT professionals in their network for consideration as members as well as to "buddy" with new and potential members getting them involved. Special thanks go to Membership committee member, Jana Branham, for her help this year in personally reaching out to inactive members to be sure the chapter is fulfilling their needs and expectations.
Outreach

SIM outreach volunteers continued to make an impact in the community by getting young people excited about IT. The Memphis Library held its seventh annual Teen Tech Camp with outstanding support from SIM. Highlights included the Jump Start, Inc. supply chain simulation, a SIM/camper luncheon with team-building, and a recognition ceremony for camper families to mingle with SIM members and learn about IT career options for their kids. Many thanks to Ed Charbonnet, Rick San Roman, Dennis Norton, Jana Markowitz, Diane Coons, Dick Vandenberg, John Vernetti, John Oglesby, Rick Pride, Jana Branham, Sue Conklin, and Tim Meek.
The SIM Gary Lasko Scholarship was highlighted during a WMC TV 5 news broadcast covering the ten-year anniversary of 9/11. Filmed in front of the U of M business school, Jana Markowitz shared her personal memories of Gary. The scholarship, now in its seventh year, was awarded to a candidate selected by Judy Brown, Joe Toman and Dennis Norton.

The IT Career Day committee met and decided to move the event to the spring semester. Thanks to the efforts of Kevin Morgan, Jana Markowitz, Jana Branham, Judy Brown, and Judy Simon, we can expect a top tier event now planned for late February.
Thanks also to the SIM members who supported STAX this year. Sue Conklin and T&B have raised money to purchase equipment for STAX Music Academy. SIM was also invited to a private reception and was represented by Rick San Roman, Della Adams, Jana Markowitz, Diane Coons, Ed Charbonnet, and Susan Caldwell.
Marketing
Christi Daigre continued to produce top quality quarterly letters that kept our chapter membership informed and represented the SIM brand. She has worked diligently to market our successes in community outreach efforts. In addition, she maintained the marketing relationship with the SIM National organization. Christi is moving out of the marketing role at the end of 2011. We extend our immense thanks for all that she has accomplished during the last two years.
Treasury
Steve Schaefgen transitioned into the Treasurer role this year and kept us on track with our financial management; he also helped us set direction using his experience in SIM events as an advisor to the Strategy Series, and in efforts supporting the bid processes for replacing Smith Bucklin, our headquarters administrator.
SIMposium
The SIMposium event was held in Orlando and attended by Rick San Roman, Rick Pride, and John Oglesby. Thanks to Jim Dutkosky for serving as the liaison to the planning committee this year.
SIM National
Rick Pride has continued to provide alignment with national SIM organization and participated this year in the transition to Association Headquarters, our new provider of headquarters services.

What a great year 2011 was! Looking toward 2012, we have another year of significant opportunities in front of us; if you are interested in getting involved with any of the above committees, please contact the respective Board member. Sincere "Thanks!" to everyone that made 2011 a success, and I, for one, am very excited about the prospects 2012 offers!
Happy New Year to the SIM Memphis chapter!!

Community Outreach
by Kevin Morgan
SIM Memphis IT Career Day Planned for February 28, 2012
On February 28, SIM will host the 5th annual IT Career Day event at the University of Memphis; this year the planning team is looking to break last year's record of 114 attendees.
SIM will once again partner with the University's chapter of AMIS, Association for Management Information Systems, as a student development opportunity and University partnership. The unique relationship allows SIM to involve the student organization in the planning and marketing of a larger scale event. Much like last year, the AMIS students will handle local activities with the student body to generate on campus buzz around the event.
Career Day 2010 SIM Memphis panel discussion, which included Della Adams,Susan Caldwell and John Lewis

.

When asked about the partnership, Outreach Committee Chair Dennis Norton said, "We couldn't ask for a better partnership with the University [in AMIS]. This really is a Win-Win for the program and students - not only are they able to gain experience with planning the event, but they are able to help fellow students understand why they love the field of technology so much. Additionally, SIM really gains from the exposure to unique perspectives that these students bring to the planning process." Last year, AMIS was able to successfully increase attendance through handing out flyers and guest speaking in 13 businesses courses.
About SIM IT Career Day
This year's event format will engage a diverse group of IT Executives in active dialogue around convincing the students, "why the field of technology is the best." Each speaker will race the clock to highlight key aspects of their career and line of work. Unlike previous years, the planning team is working on integration of technology to allow for crowd engagement through text voting. While the planning team is still working towards bringing this to life, the group is excited to inject new ideas into the day.
Students from the 2010 event listening intently to the speakers.

Other topics for the event include a download from our very own Susan Caldwell on statistics of hiring and IT career trends and a recruiter's Perspective on what employers are looking for. Similar to previous years, students will have the chance to "Meet and Greet" with the speakers and SIM members in attendance to talk further about developing a career in IT. The planning committee encourages you to actively participate in this event and also encourage members of your team to participate in attending to help answer questions about careers in the technology field.

Involvement in the Event
This will be the third year AT&T has acted as the headline sponsor for the event. In previous years, companies such as Presidio, SIM, Cisco System, Corner Office Consultants, RHI, and IBM have all participated in the event at some sponsorship capacity; this day would not be possible without the generous contributions from these companies because these sponsorsprovide the students with food, beverages and great prizes. Last year the students not only took home a wealth of information about a career IT, but a few of them also walked away with a Flip Mino Camera, Blackberry, LG Smartphone, Kindle or an iPod.
SIM Memphis' Kevin Morgan handed out prizes at last year's event.

This article would be remise if it left out a man that has become an institution to the program; he is the master of ceremonies: SIM Memphis's very own Ed Charbonnet. Ed's humor and charismatic dialogue truly rounds out the dynamics of the event.
The 2012 planning team is comprised of the following:
Jana Branham, ACH Foods
Jana Markowitz, The Collective Mind
Judy Brown, University of Memphis
Judy Simon, University of Memphis
Margaret Schultz, University of Memphis
Terence Wallace, AMIS Student Organization President
Kevin Morgan, McDonald's USA
If you are interested in getting involved with this year's event, please contact Kevin Morgan for more information.
Community Outreach Spotlight: Teen Tech Camp
The 2011 Teen Tech Camp was recently written about in November edition of the School Library Journal (SLJ) Teen publication. Lillian Johnson, former public relations supervisor for the Memphis Public Library & Information Center wrote:
"Talk to Najee Ali, and you'll soon discover that the reserved, soft-spoken 17-year-old has already mapped out his career path. He's decided to go into computer programming. Ali arrived at that decision three years ago, after attending the Memphis Public Libraries' Teen Tech Camp, which his mother enrolled him in so the home-schooled Ali would be able to take part in an enrichment activity with other kids.

Rick SanRoman, the president of the Memphis chapter of the Society for Information Management (SIM), a group of IT leaders, says Ali is the epitome of what SIM's for when it approached the library in 2004 to see if it was interested teaming up to launch a weeklong tech camp for 13- to 15-year-olds. The camp, now in its seventh year, has been going strong ever since and now offers kids hands-on experience in webcasting, Scratch programming and opportunities to learn more about mobile devices, digital photography, and the latest technology."
You can read the full article HERE.
Andrew Hunt is the Director of Enterprise Architecture and Quality Management at Smith & Nephew. He's an Information Technology Executive with over 25 years of experience covering application development, IT Governance, IT Quality Assurance, Enterprise Architecture and IT Management. His career includes fast-paced environments at both fortune 500 companies and small companies, with the ability to integrate multiple technologies into products and systems, direct multidisciplinary cross-functional technical teams, and turn technological innovations into commercial success and profitability.
Jeff Larusso
has been working in the area of Business Intelligence for over ten years. He is currently the Senior IT Manager of Business Intelligence at ACH Food Companies, Inc where he is responsible for all Business Intelligence and Data Management initiatives. Prior to joining ACH, worked as a Business Intelligence Consultant where he was able to work for several Fortune 500 companies in many different industries. Jeff originally got his start in IT at International Paper working in the Business Intelligence group and supporting several different business units. Jeff graduated from University of Memphis' Fogelman College of Business & Economics with a BBA in Management Information Systems.

As a 20-year information technology professional, Danita Macon has spent the last 10 years working in the Information Technology Division at the University of Memphis where she received both her undergraduate and graduate degrees. She is the Director of Enterprise Infrastructure Services leading a staff that provides enterprise servers, storage, disaster recovery, email, identity management, and middleware services.

As the 2005-2006 Information Technology Division "PRO" award recipient, Danita was recognized for her involvement and leadership in the Sungard Banner ERP implementation. Additionally, she was selected as the 2011 University of Memphis Maxine Smith Fellow which provides access and opportunity to the contribution and enhancement of campus ideas, thoughts, and experiences.

A lover of family, music and food, Danita is an avid sports enthusiast and True Blue Tiger fan.
Dave Pekol is currently the Senior Manager of System Services at ACH Food Companies, Inc. He has been with ACH for 8 of his 18 years in IT and has provided leadership in technical positions surrounding system infrastructure, landscape architecture, technical design, and innovation. Dave was recognized by IBM as one of the first success stories in putting a Linux partition on an AS/400 in a production environment. In his current role, Dave has been through two successful waves of SAP implementation and has oversight of all enterprise systems including ACH's SAP hardware and software, system performance, IT Audit, and Business Continuity/Disaster Recovery readiness. Dave is also an Eagle Scout who volunteers his time as Cubmaster for a local Pack, teaching boys leadership, life, and outdoor skills.
Carolyn Hull-Toyle is the Director of Client Support Services at the University of Memphis.
Returning Members!!
James C. Boyd, CIO, Ducks Unlimited, Inc.
Phillip Mashburn, Vice President of IT, CTSI
LaShell Vaughn, CTO, MLGW
Welcome new and returning members!!

Members in the News!!
John Oglesby, Director of Information Technology Planning and Governance at Buckman Laboratories International, Inc. and fellow SIM Memphis member, Dr. Brian Janz, were both interviewed in the October 12, 2011 Computerworld article: "7 Key skills New IT Grads are Lacking". Brian is a Professor of MIS and Associate Director for the FedEx Center for Supply Chain Management in the FedEx Institute of Technology at the Fogelman College of Business & Economics at The University of Memphis. Read the full article HERE.
SIM IT Industry Trends
by Jim Dutkosky
SIM is now releasing its 2011 SIM IT Industry Trends. Jerry Luftman, who visited the Memphis chapter earlier this year, has been responsible for the annual Society for Information Management (SIM) trends survey since 2000. This research has become an established barometer covering important industry directions from both management and technical perspectives; the results of this research were presented during the annual SIM conference.

The SIM IT Industry Trends Survey is a recognized industry benchmark for IT executives in areas including spending, salaries, job scope of IT professionals, and technical/business trends. Since the survey was first conducted in 1980, the research has expanded to reach beyond the United States into Europe, Asia, and Latin America.
"The SIM IT Industry Trends Survey has earned its position as an industry barometer in comparing IT changes over the years, as well as identifying and benchmarking emerging trends across geographies and industries," said Jerry Luftman, Distinguished Professor at the Stevens Institute of Technology, and Global Institute for IT Management, who has overseen the SIM survey for more than a decade.
"In keeping with that history, it is noteworthy that while business intelligence has remained on the top of the list for the last decade, two new categories made the Top 5 list of investments in 2011. Mobile and wireless applications and CRM (Customer Relationship Management) ranked fourth and fifth in spending priority this year - the first time either made the list. They reflect the growing impact of supporting 'Bring Your Own Technology' services along with the need for supporting business growth during tough economic times, where customer loyalty and capturing revenue become mission-critical in every part of a corporation," Luftman said. Rounding out the top IT investments is ERP which is helping organizations to reduce business expenses. Other important insights include the impact of cloud computing and outsourcing services. Every year, executives rank their biggest concerns and provide insights into managerial issues that they face. This year 275 companies responded from 19 different industrial classifications, and the consensus top 10 concerns from the 2011 survey are:
IT and Business Alignment

Business agility and speed to market

Business Process Management & Reengineering
Business Productivity and Cost Reduction
IT Strategic Planning
IT Reliability and Efficiency
Enterprise Architecture/Infrastructure Capability
Security and Privacy
Revenue Generating IT innovations
IT Cost Reduction
In spite of economic uncertainty, over half of the respondents (51%) are projecting budgets for 2012 to be greater than 2011, with another third (34%) anticipating comparable spend levels. The spending isn't just on equipment, as two-thirds of respondents (67%) project staff salaries increasing for the second year in a row. Web researchers can review Luftman's presentation on the survey from SIMposium HERE.
The 2012 SIMposium will be held October 28-30, 2012 in Dallas, Texas so mark your calendars now! The 44th annual 2012 SIMposium's theme is: "CIO Means Business", so take the time to review the 2012 materials HERE and make your reservations!