Join Our List

Support the Literacy Council
Reading Changes Lives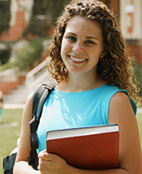 Did You

Know?




Researchers estimate that a high school diploma's contribution to the economy--including the payment of payroll, federal, and state income taxes-could amount to more than $250,000 per graduated student over a lifetime. Yet approximately one million high school students a year drop out before obtaining a diploma - 1.3 million in 2010.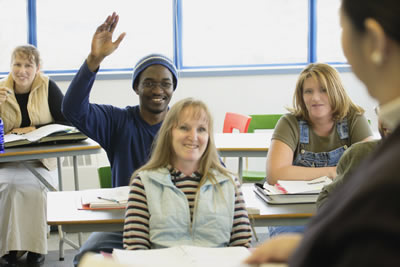 Lets Communicate
Newsletter Editor
Nancy Lewis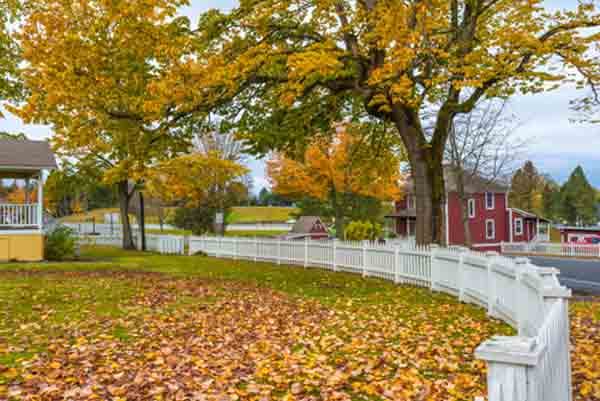 From the Program Director
Greetings!
September was filled with productive activities and good news for our Literacy Council! In addition to holding our AA Cares fundraiser and receiving an "Education Nonprofit of the Week" designation, we staged a fundraiser and 35th Anniversary Celebration at Barnes & Noble. We also held a very successful Day 1 of our Fall tutor training, with 38 new tutors in attendance.
The AACLC was honored to receive a generous $5000.00 grant from the TD Charitable Foundation, which was presented to us at a ribbon-cutting ceremony for the Grand Opening of the TD Bank in Edgewater, MD. We were interviewed by Fay Mauro on WNAV radio, featured in a Glen Burnie East Gazette article, and received Proclamations from Anne Arundel County and the City of Annapolis to honor our 35 years of improving adult literacy through our free, individualized, one-to-one tutoring program.
We have so much to celebrate!
Sincerely,
Lisa Vernon
AACLC Receives TD Charitable Foundation Grant September 29th

TD Bank Regional President Brian R. Monday (left) and Store Manager Joan Kapiskosky (right) present AACLC Director Lisa Vernon (center) with a $5,000.00 TD Charitable Foundation grant on September 29th.

The TD Charitable Foundation has long supported not-for-profit institutions and their important work throughout our region. Please stop by TD Bank's new Edgewater branch, introduce yourself, and thank them for their generous support of our Literacy Council.
Glen Burnie East: Excerpts from "Literacy Council Expands in North County"

By SUSAN SHILLENN, For Capital Gazette | Posted: Tuesday, September 11, 2012

Deborah Ryan Johnson of Millersville has been a high school teacher, an elementary school principal and trained other teachers. Yet, she describes the student she tutors through the Anne Arundel County Literacy Council, as the "single most highly motivated and hardest working person I've ever worked with in a teacher-student capacity."

Her student's enthusiasm showed when he was asked how he felt about his tutoring sessions."I don't like it, I love it!" he said. Johnson's student is a man in his mid-30s who recently moved to the United States from Jamaica. His wife, the local library, and a community center helped him connect with the Literacy Council. He spoke with the Capital Gazette on the condition that he not be identified by name because of his illiteracy.

"I can tell you, it's beautiful!" the man said. "My tutor, she's good, very good. I want to get a high school diploma, a proper education for a good job. With education you can go where you want to go. I've got the chance to do it. I'm grabbing it with both hands and I'm never letting it go!"
Thinking About Becoming a Volunteer?

AACLC has Need for Administrative Assistance

In addition to tutoring, we have other volunteer opportunities at the Literacy Council.

We urgently need help with Student and Tutor Coordinator Support and would love to have you on our Administrative team!
You can set your own hours and schedule, and work from home, too
Fall 2012 Tutor Training
Class Picture
We had 38 new tutors present at Day 1 of our tutor training on September 29th. These tutors are being trained in both basic literacy and ESL instruction, and will all be matched with students after the completion of their training on October 13th. A big thank you goes to Woods Memorial Presbyterian Church for graciously allowing us to use their meeting rooms for these two days of training.
Quote
"Never doubt that a small group of thoughtful, committed citizens can change the world. Indeed, it is the only thing that ever has."
Margaret Mead
Check Out Our Improved Website




New Updates! Visit Us At www.Icanread.org

Our new website update looks amazing! Please take a moment to check out all of the improvements, and give us feedback on what you like, as well as what you would like to see added, on our website,icanread.org .

We would also like to share our Literacy Council story with the greater Anne Arundel community via the stories and pictures of our students and tutors that you submit. If you have a story and/or picture to share, please call 410-798-0408 or email programdirector@aaclc.org
Over 120 Tutor Student Matches

Save a Stamp You can Donate On-Line




If you would like to make a donation online with a credit card or with a PayPal Account, you can use this button:

Click Button to Make Your Donation




Of course, if you want to stick to the low-tech donation, we welcome those too! Simply mail us a check made out to the Anne Arundel County Literacy Council to Post Office Box 1303, Edgewater, MD 21037.

All meetings will be on the second Thursday of the month except December 6th 2012 and February 7th 2013 which will be the first Thursday of the month.

All meetings start at 7 p.m.

November 8, 2012 Edgewater Library, Small Room

December 6, 2012 West County Library, Room A

January 10, 2013 West County Library, Room B


February 7, 2013 West County Library, Room B

March 14, 2013 Severna Park Library, Small Conf. Rm.

April 11, 2013 West County Library, Room B

May 9, 2013 West County Library, Room B

June 13, 2013 West County Library, Room B

July 11, 2013 Severna Park Library, Small Conf. Rm.

August 8, 2013 West County Library, Room B

Sept. 12, 2013 West County Library, Room B

Oct. 10, 2013 West County Library, Room B

Nov. 14, 2013 Severna Park Library, Small Conf. Rm.

Dec. 12, 2013 West County Library, Room A
How Can Your Online Purchases Help?
Every time you shop at any of the 1,000+ online stores in the iGive network, a portion of the money you spend benefits AACLC. Its a
free
service, and you'll never pay more when you shop via iGive.

Start iGiving by creating a new, free account at
www.iGive.com/AACLC
When you sign up with iGive, they will contribute $5.00 to AACLC.

And rest assured: Neither iGive nor AACLC will ever sell or give your information to others. No Spam.
Total member privacy.
number 25542
Anne Arundel County Literacy Council is an all-volunteer, non-profit 501(c)(3) organization, dedicated to improving literacy for adults in our county who have low level reading skills. We provide free, individualized, one-on-one, basic literacy and English language learner instruction for adults.
Sincerely,

Anne Arundel County Literacy Council