Over 50 children go on Amazing Desert Journey with Jesus for VBS 2012

Steele Smith and other preschoolers loving the puppet show!


Vacation Bible School 2012 proved to be a completely Amazing Desert Journey with Jesus. The number of participants increased this year over recent years. More than 60 children registered and the largest participation day brought 58 lively kids to Journey with Jesus through the desert. More than 30 volunteers, both adults and youths, worked joyously to make this one of the most successful VBS programs here at Christ Our Savior. In addition, the children worked side-by-side with adult and youth helpers in a Mission project, led by Christine Fauss, throughout the week to create more than 300 personalized thank you cards to send to Mark Edgar's Marine Battalion 7-1 stationed in Afghanistan.

Throughout the week, the children learned The Lord's Prayer and the Bible lessons that support the prayer. For example "Give us this day our daily bread," was explained through Exodus when God provided manna in the desert. Snacks led by Gloria Rolofson and Michelle Holtzen, crafts led by Gracie Waite, and storytelling led by Pastor Andy all reinforced The Lord's Prayer theme each day. The kids played games, learned Bible verses and The Lord's Prayer with sign language in the Bible Challenge led by Michelle Eickhoff.


Kathy Chester and the Camel Caravan join in a VBS cheer!


Heather Smith led the Oasis Caravan of 4th through 6th graders, Kathy Chester led the Camel Caravan of 1st through 3rd graders, and Deb Bell and Debby Axmann led the Preschoolers. Lisa Albright of Piccadilly Productions entertained and taught the preschoolers with original puppet shows that supported the daily themes. Christine Fauss, Kathy Chester, and Donica Littrell gathered props and turned the church into a desert oasis with a tent of meeting for storytelling and a market place that tied into the celebration of the essentials God provides. Sandy Barsh, Tricia Walania, and Kathie Kirkpatrick worked registration. Becca Burton, of Sunday Impressions, donated her time and photography expertise to capture the week in photos. Paul Richards brought the firetruck for the water fun that took place on Friday. Amy Mulich provided lunch for the volunteers on Friday, Gwen LawRance and Meredith Tharp provided extra treats. Angie Graham donated the printing of color VBS invitation postcards sent out to last year's participants. An anonymous donation was made to offset the cost of T-Shirts. Paul, Linda, and Bill Richards made a cash donation to help offset the cost of the program. Steve Edgar made a donation to help with the purchase of cards and stickers for the Mission project. Many of the leaders donated supplies and snacks necessary for running their stations.



Other helpers in various support roles included Daniel Bell, Catherine Coffee, Christian Eickhoff, Isabelle Holtzen, Jimmy Kalinka, Ava and Clara Littrell and Quincy, Alyssa Raetzel, Maddie McDaniel, Linda and Don Newman, Grace Rolofson, Theresa Schlegel, Will Smith, and Nate and Allison Walania.



What a wonderful church community Christ Our Savior has. Thank you to all who helped make VBS a great success this year!

(Apologies go to anyone missed in this article. If names have been left out, please contact the newsletter editor. We want to recognize everyone who helped.)

Back to top

August-who needs it??? Who wants it???
Many people don't look forward to August and when it does come, they want it to pass quickly. August can be a long and boring month. Vacations for the most part are probably over. Farmers are in a waiting mode-not much work to do except watch the crops ripen (or dry up, as is the case this summer). Baseball players refer to this month as the "dog days of August," a time when they just have to "gut it out" before getting into the decisive month of September. Even children get bored even to the point of wanting to get back to school (that one usually wears off after the first couple of weeks of September). Church leaders are anxiously waiting for the start up of a new ministry year when things begin to happen anew. For these and other reasons August may well be the least liked month of the year.
Life comes with many August moments. We are in-between people, people who are waiting. We are there and yet we are not there. God has in Christ declared us to be His people, and yet we repeatedly fall short of His expectations. God has in Christ declared us to be saints and yet we are chronic sinners. We live in a tension of becoming what God has already declared us to be. The Apostle John in the third chapter of his first letter writes these beautiful words: "How great is the love the Father has lavished on us, that we should be called children of God! Dear friends, now we are children of God, and what we will be has not yet been made known. But we know that when He [Christ] appears, we shall be like Him, for we shall see Him as He is." (1 John 3:1-2 NIV)
We are "August" people in a waiting mode. But that waiting is not a useless passing of time. It is a time when we exercise our faith as the children of God. With the power of His Holy Spirit we strive to be the best stewards we can be of our time, talents, treasure, relationships and all the other things that God has entrusted to us to manage for His purposes. It is an exciting time that provides us with many opportunities to say and do things that bring honor to the name of God and encouragement to those around us.
So the next time you have the opportunity to put your faith into action in your family, church, neighborhood or work place by giving some of your time, talents or money, whether it's in the month of August or some other time, do it with energy and joy because "God's redeemed stewards, in cooperation with and encouragement from fellow redeemed stewards, freely and joyfully manage all of life and life's resources for God's purposes."
LCMS.org Stewardship Newsletter Article August 2012
Consecrated Stewards is coming soon!

Consecrated Stewards is a Bible-based stewardship education and commitment process designed to help our members grow in their spiritual lives and in the grace of giving. Watch for details on Bible studies and other events. Mark Sept. 23 now as the time of our Consecration Sunday Service and Luncheon. And please pray that God will bless this emphasis as a time of spiritual growth and commitment.
Back to top

High School Youth Group
"Be strong and of good courage; do not be afraid, nor be dismayed, for the Lord God is with you wherever you go." Joshua 1:9
Kutless performs at Worlds of Fun.

Worlds of Fun was awesome!!! Alyssa, Clara, and Ava along with Kara and myself arrived early afternoon last Saturday, July 21st. We expected a pretty hot day, however, there was not much of a wait in lines. The breeze of the rides, the Dippin Dots and water, water, water helped to make it a lot of fun! The Heartfest Concert began at 3pm. And the excitement exploded with Kutless on stage at 5pm!!! "What Faith Can Do" Is one of their hits that they played and we all love to hear, plus it is Kara's favorite too! What I liked about the concert, is that they had all different kinds of Christian music. From Hip Hop and Rap to Easy Rock, Hard Rock and Super Heavy Metal Rock, it was cool that the message was equipped to reach all different types of people and their style or taste of music.
Skillet performs at Worlds of Fun.

The Headliner was the Rock Band called Skillet! From opening with intense violin playing and then dropping the sheet behind them, the explosion of fire, drums, guitar and piano hit the stage and sent an excitement for the Lord throughout the whole stadium and park! Knowing that Skillet was praising and sending an awesome message to young and old alike was super inspiring to so many people that night! That was the second time I had seen them, and it still felt like the first! Awesome!!!
"Teach us to number our days aright, that we may gain a heart of wisdom." Psalm 90:12
In class we are learning more about the twelve disciples of Jesus, what they went through, how they lived their lives and what kind of a road a Christian follows. Knowing what Jesus did for us, and learning how he has taught us to live our lives for God, is a big lesson not for just the adults, but also for the teens. We are working on memorizing scripture in class, and the teens are doing a magnificent job of that! I am very impressed with the commitment of having it memorized before class begins! Good Job you guys!!!
"Therefore my heart rejoiced, and my tongue was glad; more over my flesh also will rest in hope." Acts 2:26
I am so happy to announce our next worship with Alex Holy! Alex would like to sing and play acoustic Christian music for both our Youth and their Parents on Thursday, August 16th form 7-8pm. This time without the whole band. Alex has given me a list of songs ranging from: "I am Free" to "Sanctuary" and "Trust in the Lord". Just to list a few, he will be playing around twelve songs, and would like to invite anyone to sing with him. If you would like to stand up front and sing, come see me for the list of songs that he will be praising with, and you may attend the next rehearsal. Look for flyers in the Narthex. We need your help, Christ Our Savior, to spread the word!!!
God Bless,
Donica
home (913)837-1472
cell (816) 258-1503,
donica@mokancomm.net
Adult Choir Musical Notes
MIA Choir Folders: There are some choir folders still out there--at least four are missing. If you still have one or any other miscellaneous choir music, please turn them all into the church office or to the choir director, Michelle Eickhoff, as soon as possible so that they can be processed and filed immediately.
Choir Recruitment Potluck Luncheon: You are all invited to a potluck luncheon to kick-off our 2012-2013 season. Sign-ups for the potluck will be posted shortly in the narthex. The luncheon will be held Sunday, August 26 in the Fellowship Hall downstairs immediately after 2nd church service. All those interested in joining the choir are invited--both new and returning choir members. If you are interested in singing or joining, please come to this event and see what we'll be up to this year. Adult choir is open to junior high aged students and up.
Choir rehearsals will begin September 9 (after Labor Day) immediately after the 2nd church service.
Attention guitarists, percussionists and other instrumentalists: Please contact Michelle Eickhoff, Choir Director, if you are willing to help accompany the choir this year.
Michelle Eickhoff, Choir Directory Contact Info:
Work Email--meickhoffpr@olatheschools.org
Home Email--gmicough@hotmail.com
Cell--913-302-5282
Home--913-837-5276
Work-- 913-780-7590
Christ Our Savior T-Shirts still available
We still have COS T-shirts available for sale in a few adult sizes. We can order you a shirt if we do not have your size on hand. This offer extends to children sizes too. The shirt order deadline is August 19. Look forward to seeing the shirt display located in the Narthex, between 1st and 2nd service, on August 5th and 12th. For additional information, or to reserve your shirt,
contact:
Cindy Henry,
(913)406-6938
,
cindyhenry13@yahoo.com, or
Richard Fauss,(913)219-7107, rfauss33@hotmail.com.

Back to top
Grace United Update
"Reach Out" Event for Homeless - Sat., August 25 - Summer Clothes Needed! Jeans, underwear, & men's shoes are ALWAYS especially needed, year-round. Anyone with questions or wanting to ride with me on 8/25, please call.
Our Special Harambee Event on July 21 - While it was hot and attendance was sparse, the college-student Interns and young scholars came out and were great! Christina Fauss' 100 cookies were a huge hit, and my punch bowl was also emptied before I got a taste. Attending was one lady who has sponsored TEN children - a miracle! - and had never been down to Grace!! That alone made it a success!
Strategic Planning Committee - We are working on our volunteer database, to improve our marketing and fundraising, and better use our volunteer resources. Soon we will be looking for at-home volunteers to enter data from volunteer cards &/or to call past volunteers to "fill in the holes" in the data. Interested?
Grace's Biggest Funding Source for After-School Tutoring Ended - $40-50,000 Must Be Replaced! Grace was just notified that MO got a "flexibility waiver" from the Feds, ending a requirement that outside tutoring is funded by the school district. We will be hoping to find other school district funding. Testing shows those we tutor improve by one full grade level, so we know we have to continue it ... somehow. Prayers for God's provision, for Sharon Garfield, and for Grace overall, are always appreciated.

VOTE IN THE KANSAS PRIMARY - TUESDAY, AUGUST 7
Christians have a special responsibility to be informed voters and to support those who represent our values - at local, state, and national levels. God has always blessed our nation, and many have sacrificed to preserve our heritage and freedoms. Please VOTE!
Bob Kirkpatrick (837-5804)
Everyone is invited to Friends For Christ on Saturday, August 4, at 6:00 p.m. in the church basement. A variety of chicken is on the menu. Please let Cindy Henry
(913) 406-6938
or Debbie Keltner
(913) 837-5382
know if you will be attending so there is enough chicken and, if you wish to bring a side dish, what you will be bringing. It is a fun evening of food, fellowship and a Bible study and everyone is encouraged to attend.
Back to top
I spied someone helping out around the church
Jeff and Debby Axmann were spotted adding a new layer of mulch to the church front landscaping. Thank you for caring!
Have you spied someone humbly helping out around the church?
Let us know at newsletter@christoursaviorlouis
burg.com or contact Jodie Berve at 837-5524 or (913)636-0876.
Lutheran Witness Subscriptions

It's time to subscribe or renew your subscription to The Lutheran Witness. The Lutheran Witness is the official publication of the Lutheran Church Missouri Synod. The Lutheran Witness reflects an ongoing commitment to its members and provides you with stories about your fellow Christians, current events, your church, synod, and what the Bible has to say about the issues and decisions you face daily.
Subscriptions are $17.00 for a year (November 1, 2012 - October 31, 2013). Envelopes will be on the bulletin board in the narthex for new subscriptions or to renew your subscription. Samples of past publications are on the counter in the narthex for you to review. All subscriptions need to be renewed by August 12th.


Back to top
Care package changes for Mark Edgar
Mark and his battalion really appreciate the love and care from Christ Our Savior. He has edited the list of requested items to include less protein. They would appreciate more nuts, dried fruit, hard candy, and homemade cookies. They also need wet wipes, floss picks, and powdered Gatorade.

Packages will be mailed through August because Mark should be home in October!!! Anyone who would like to provide homemade cookies, please note that the ship dates for packages will be July 30th, August 13th, and August 27th.
Those providing August altar flowers:
Those who sign up for flowers have 2 options. You can provide them (picking them up and having them at church before the 8:00 a.m. service) or contact Sandy Barsh at 837-2997 and she will pick up the flowers. The cost will be $15.00. Make checks payable to Sandy Barsh. Flowers can be taken home after the 2nd service.Vases should be returned to church.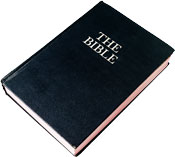 August Education
Wednesdays
Evening Bible Study
7:15 p.m.
Thursdays
Morning Bible Study
9:30 a.m.
(Contact Sandy Barsh
for location 837-2997)
Sundays
Sunday School
Ages 3-Adult
9:15 a.m. - 10:15 a.m.
Change of address & phone number:
Harvey & Pat Lightner
408 S. Elm
Louisburg, KS 66053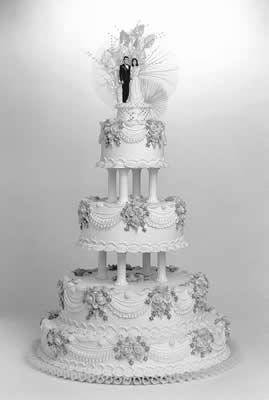 Augu
st A
nniversaries
Aug. 3 Michael & Amy Mulich
Aug. 12 Michael & Maureen Smith
Aug. 14 Timothy & Amanda Gregar
Aug. 15 Michael & Janet Thomas
Aug. 17 Rich & Tricia Walania
Aug. 25 David & Kimberly Nemitz
August Birthdays
4 Scott Curtis
4 David Nemitz
4 Drake Varns
7 Kristen Allen
8 Sadey Mathis
8 Alyce Sharp
8 Anna Tews
11 Cooper McDaniel
11 Jessica Owen
13 Huntre Graham
13 Cynthia Karrow
14 Kyra O'Connor
14 Ty Robinson
16 Jeffrey Lohse
17 John Schlegel
19 Stacy Curtis
19 William Helms
20 Cole Mynstead
21 Katherine Kirkpatrick
22 Amy Mulich
23 Avery Graham
23 Brandy Kalinka
24 Zachery Brown
24 Kara Raetzel
24 Steele Smith
25 Nancy Lukas
25 Nicole Tews
27 Ben Tews
29 David Sharp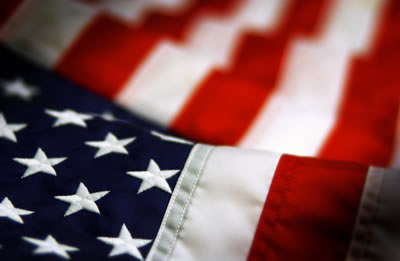 Military members and friends of our congregation include:
Amando Aguayo
Michael Casper
Greg Jeffery
Ryan Helms
Mark Edgar
Ray Gigliotti
James Keltner
Joe Herold
Parker Herold
Micah Mesman
Christian Rieck
Cole Turney
Christ Our Savior Newsletter is published monthly and produced in email and print versions.


Jodi
e Berve


newsletter@ christoursaviorlouisburg.com
If we've missed your birthday or anniversary co
ntact COS Office so we can
update our
records.
(913)837
-4502
office@ christoursacviorlouisburg.com