Independence Day - Wednesday, July 4
Now the Lord is the Spirit, and where the Spirit of the Lord is, there is freedom.

2 Corinthians 3:17
Youth Group energized in praise and worship with Alex Holy Band and Green Leaf Improv
Austin Raetzel, Alyssa Raetzel, Lindy Kalinka, and Clara Littrell join in the fun and music at the Youth Group Gathering, Sunday, June 24, at Christ Our Savior.

Pastor Andy Writes...
Pastor Andy Keltner
FOCUS
I read a quote the other day that I found interesting it said: "The road to hell is paved with good intentions. So is the road to heaven. Telling the two apart is the rub." (The Cosmic Laws of Golf, by Printer Bowler page 51) I thought this was interesting because I believe as Christians we are uniquely equipped to tell the two apart. Scripture gives us many ways to tell the two apart: "Therefore, since we are surrounded by so great a cloud of witnesses, let us also lay aside every weight, and sin which clings so closely, and let us run with endurance the race that is set before us, looking to Jesus, the founder and perfecter of our faith, who for the joy that was set before him endured the cross, despising the shame, and is seated at the right hand of the throne of God." (Hebrews 12:1-2) The way we know we are on the right road is when our focus is on Christ.
Focus On Christ United Spiritually (FOCUS) is an acronym we would like to live by. We look to Jesus. He is the reason why we serve. He is the author of our lives. He is the reason we have peace, joy, and Love. Our faith is centered on Christ. Without Christ we would be eternally damned, with Christ we have eternal life and salvation. The NIV translation of Hebrews 12:2 says we should "fix our eyes on Jesus". Jesus is the focus of our lives.
We are united in the Spirit. In 1966 Peter Sholte penned this popular gospel hymn:
We are One in The Spirit, We are One in The Lord.
We are One in The Spirit, We are One in The Lord.
And we pray that all unity may one day be restored.
(Refrain)
And they'll know we are Christians by our love,
By our Love, Yes they'll know we are Christians by our love...."
Historically this hymn has overtones of social reform. But it is based on John 17:20-25 where Jesus, in His high priestly prayer, prays for unity among his disciples. We need to focus so that we can grow in spiritual unity and service of Christ.
As we focus you will be asked to examine your discipleship. Christ calls us to live as disciples. A disciple immersed in the Word and Sacrament ministry of the church lives sacrificially in service of Christ. Christ equips us with gift for service so we can serve. Christ blesses us with abundance so we can share. Christ loves us so we love. Christ forgives us so we can forgive. This is living a life in Focus.
We are beginning a process of Consecrated Stewards. You will be asked to commit to giving, ministry and service in our community and our church. This is how we grow as children of God. Children of God become disciples as they focus on Christ and commit to service. As a congregation we will develop a vision that will help us focus on our discipleship. I pray you will walk with the council and me as we sharpen our focus.
Pastor Andy
Planning phase begins for Consecrated Stewards program
Steve Bremer of LCEF presents Consecrated Stewards at April Council meeting. Pictured from background to foreground, Steve Bremer, Pastor Andy, Craig Holtzen, Dale Dotson, and John Berve.


Pastor Andy and Council worked together with the Lutheran Church Extension Fund (LCEF), prior to the first of the year, to restructure the debt on our church buildings. As a part of that restructuring, we were asked to commit to participating in the Consecrated Stewards program. A few months later, at the April Council meeting, Steve Bremer of LCEF presented the program to Pastor and Council. In Bremer's presentation, he communicated several realities that are present in many congregations as well as Christ Our Savior--"Economic realities have an impact which is felt in our congregations. Prolonged discussions in Executive Church Council Meetings as the monthly budget process is reviewed. Economic 'uncertainty' may even be voiced during the Voters Assembly meetings." Bremer also echoed the Consecrated Stewards program literature that says, "...congregations that fail to talk about Christian stewardship on a regular basis often find themselves talking about money all year long."

Christ Our Savior has committed to bring this program to our congregation as a part of FOCUS. Consecrated Stewards will help us to focus "on the biblical principle of grace-motivated giving, not on church budget shortfalls." Craig Holtzen, Council President commented, "We have dropped the ball over the last several years. We've been afraid to talk about money and as a result we are exactly in the place described by Bremer, complaining about money woes all year long. I think this is exactly what we need and I am thankful that we have this opportunity to be a part of a great program that will help us get on track."

We are currently in the Preparation Phase of the Consecrated Stewards program--time of prayer, preparation, and publicity. As a part of preparation, we are required to build a Consecrated Stewards committee that will work with a Guest Leader provided by LCEF. The committee is made up of the following positions, Pastor, General Chairman, Events Chairman, Spiritual Growth Chairman, Publicity Chair, Financial Secretary, Reservations Chair, and Children's Ministry Chairman. Pastor and the Council ask that all members prayerfully consider giving their time and talents to build and support this committee. If you want more information concerning Consecrated Stewards or these committee positions, talk with Pastor Andy or Craig Holtzen.
Back to top
In our world today, we are always celebrating the latest Hero. In my line of work you always read of how everyone wants to be a Hero, make the Big Save, or make the Big Rescue. In the information era, we are bombarded with stories of larger than life heros, shimmering on the top of golden pedestals of fame and achievement that the average person can never reach. It's an age dominated by the cult of personality. We track the lives of entrepreneurs, successful businessmen, inventors, athletes and actresses. It's not only "People" magazine that features interviews with the famous on the cover. Even though this is all meant to inspire, I am convinced that it only beats down on the ordinary person. The average person thinks, "I'm never going to be as great as those at the top."
I am thankful that God uses the ordinary. "But God chose what is foolish in the world to shame the wise; God chose what is weak to shame the strong; God chose what is low and despised in the world, even things that are not, to bring to nothing things that are, so that no human being might boast in the presence of God."
1 Corinthians 1:27-29 is a reminder that God chooses ordinary people so that his power would be known through our weakness. When I am tempted to worry about my inadequacies, I forget the fundamental principles of God's plan - he works through regular broken, sinful, fallen people. Consider nearly all the characters in the Bible. The first disciples were mere fishermen, painfully slow to understand who Jesus was and what he was about. Paul was a murderer. Abraham was a polygamist. His grandson Jacob, the father of Israel, claims his birthright through deceiving his own dad. His son Joseph seemed to be a little, snotty brat towards his older brothers, while his older brothers plotted murder and sold him into slavery, lying about it and covering it up to their dad. They became the 12 tribes of Israel! Moses committed murder prior to his call from God at the burning bush. King David was a coveting, jealous, wife-thief who plotted murder to cover up his own adultery while being lazy on the job. For all his wisdom, King Solomon seemed to care much more for gold and women than for the things of God. Even in the New Testament, Paul's letter to the Galatians accuses Peter of covering up the truth of the Gospel for the sake of his own reputation. The Bible is not shy about the failings of its main characters.
I hope these failings don't trouble you. They are presented to us to be an encouragement. Paul Says in Romans 15:4, "For everything that was written in the past was written to teach us, so that through endurance and the encouragement of the Scriptures we might have hope." The message of the Bible is not that we are to be heroes of the faith. The message of the Bible is that there is one Hero, and his name is Jesus Christ. It is He who is in the business of taking our baby steps of faith and using them for great things. If Jesus can transform murderers and adulterers into powerful instruments for his cause, then there is hope for everybody!
There is one thing that each of these fallen people have in common. It is that, after they had gone there own way and forsaken God, they turned back to him in faith. They understood that God was disappointed with their choices, but that God, like a loving parent, had his arms wide open if they chose to return. In the same way, God wants each of us to change our minds and turn our hearts to him. When we encounter God in this way, then what the Bible says in 2 Corinthians 5:17 will be true: "If anyone is in Christ, he is gone, the new has come!"
Don't be overwhelmed. No matter how ordinary or broken you may be, God can do great things in you and through you. You don't have to be a celebrity to be of use to God. The Bible is not a book of heroes. It's a book of one Hero. He wants to shine his power through human weakness in the ordinariness of daily life.
Youth Group
Alex Holy of the Alex Holy Band

"Jesus replied: "Love your God with all your heart and with all your soul and with all your mind. This is the First and Greatest Commandment. "" Matthew 22:37-38
This was the passage that we read and related to our praise and worship with the "Alex Holy Band" and The "Green Leaf Improv Group", Sunday, June 24th. The Band opened with "Blessed be The Name Of The Lord"!!! We had such a good time and the band and Improv group were amazing! To wrap up the evening, the youth took off their shoes and had to find and put their shoes on only using one hand. Easy for the ones with flip flops, however, difficult
Green Leaf Improv actors present their skit.
for the tennis shoes with strings. This is where the example of
how impossible and hard it is to live without using all of your "parts" to worship and love God. "...all your heart and with all your soul and with all your mind". I felt the intensity of our worship and praise that evening, and I think it was something very different and enjoyed by our youth as well. The band would like to come back in the beginning of August! We are thankful to have them back. Right now we are trying to schedule for Thursday, August 2nd. Look for a confirmation on the
date!
I would like to thank those that have been helping us to keep Ron Weers Park clean this Summer. The People of Passion have been a big part of the effort. We are wearing our "Christ Our Savior" t-shirts and enjoying the interaction with all of the other people we meet, as we clean up. Our next "clean up" is scheduled for Monday, July 16th at 7:00p.m.. Please join us, we meet under the shelter at the park that evening.
You can still sign up for Worlds of Fun! Saturday, July 21st! I am asking anyone that wants to go, to make sure you buy your tickets in advance for the Christian Concert that evening. Also make sure that you have a ride as well. So far there are three parents going and we have room for more youth if you would like to attend. Subway has $10 off ticket prices for the park, and the bank has some discounts as well. However, I would advise to go online and make sure you reserve your seat for the concert ASAP!
Our camping trip is postponed until further notice. With our busy schedules, we are having a difficult time scheduling so that everyone can go. Right now we are looking to a possibility in August. I would love to see it happen! We had such a good time last year!!!
Our next Youth Meeting will be with the "Alex Holy Band" in August!!! Look for the date, tell your friends and spread the Word!!!
"In peace, I will lie down and sleep, for you, Lord alone, make me dwell in safety and confident trust." Psalm 4:8
"So do not throw away your confidence; it will be richly rewarded." Hebrews 10:35
God Bless,
Donica
Thank You COS Relay for Life Team!
I want to thank our COS Relay for Life team members: Sandy Barsh, Debbie Bell (and family), Sandy Barsh, Gerry and Christian Eickhoff (and Micaela), Co-Captain- Christine Fauss, Linda and Don Newman (they even showed up for the survivor lap, dinner and stayed a couple of hours more - you guys ROCK!), Emily and Elaine Wohlgemuth. We even had some visitors - Robin and Elizabeth McClemont - who helped walk and cheer us on the entire night also. We had a great time. As one of the smaller teams there, we placed about fourth in the highest amount of laps walked that night with 377 laps (which = 94 ¼ miles walked - way to go team!!) We also met our fundraising goal of $1000. So far we have raised - $1167.53. We have until July 4th to continue to help raise funds for the American Cancer Society. If you wish to donate, you can still do so by visiting our team page. Every penny counts in the fight against cancer.
I am very proud of our team. We can't wait for next year and hope that many more of our brothers and sisters in Christ will join us in our fight against cancer! The Relay for Life walk is already set for next year - June 14-15 so mark your calendars now.
Together, we really can make a difference in the fight against cancer. So please join our team next year!
Thanks,
Michelle Eickhoff
To view the team page for Relay Revelers you can visit this web address:
http://main.acsevents.org/site/TR?pg=team&fr_id=39689&team_id=1075272
Summer Freedom School-HARAMBEE!
- I always urge people to visit Grace during our 6-week summer school that ends July 27. The focus is on helping students LOVE to read, plus improve their math. Harambee is FUN to experience, the very special, inspiring half-hour opening period after breakfast, so about 8:45-9:15 AM. If anyone wants to go, I will drive or meet you there. (I am trying to set up a Saturday or Sunday for those who work.)
Strategic Planning Committee - Top priority of this new committee is fundraising, marketing, and management succession. Cash flow is almost always a crisis. Getting our volunteer database in usable form is key, so we can communicate with our supporters (as Jodie does with COS members). Realizing that many people are interested in Grace, but will never venture out to 9th & Benton, the Board's idea of "Taking Grace Out TO the Churches" will hopefully get launched this fall. We want to raise funds, increase awareness, and strengthen relationships. We need a partner church to host a fundraiser dessert bar, and Grace will drive some who have benefited mentally, physically, spiritually from Children's Education, Substance Abuse Recovery, and others, out to give brief testimonials and help us tell our story of the Miracle of Grace. In order to relieve Sharon Garfield from her job as Executive Director, we will need funds by year end. And just getting through September through December is a miracle anyway. Thanks again for your continued prayers for Sharon, and for Grace overall!!
Bob Kirkpatrick (837-5804)
Friends For Christ will meet Saturday July 7th at 6:00 p.m. in the church basement. Pork steaks are on the menu. Please let Cindy Henry
(913) 406-6938
or Debbie Keltner
(913) 837-5382
know if you will be attending so there are enough pork steaks and, if you wish to bring a side dish, what you will be bringing. It is a fun evening of food, fellowship and a Bible study and everyone is encouraged to attend.
Back to top
July 16 - July 20
9 a.m. to 12 p.m.
3 yrs. to Grade 5(completed)


CLICK HERE TO
REGISTER ONLINE
BIG THANK YOU to 3rd & 4th Grade Sunday School kids!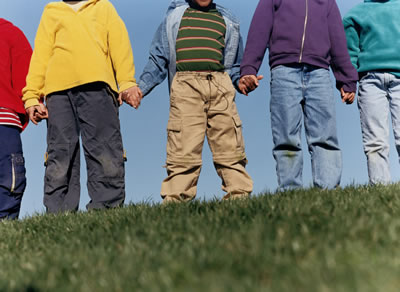 I want to say a big Thank You to my 3rd and 4th grade Sunday School class for donating $34.52 to the COS Relay for Life Team when we were talking about mites and tithing.

Ms. Christine


Those providing July altar flowers:
July 22 - OPEN
July 29 - OPEN
Those who sign up for flowers have 2 options. You can provide them (picking them up and having them at church before the 8:00 a.m. service) or contact Sandy Barsh at 837-2997 and she will pick up the flowers. The cost will be $15.00. Make checks payable to Sandy Barsh. Flowers can be taken home after the 2nd service.Vases should be returned to church.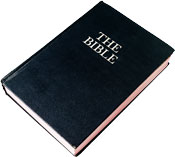 July Education
Wednesdays
Evening Bible Study
7:15 p.m.
Thursdays
Morning Bible Study
9:30 a.m.
(Contact Sandy Barsh
for location 837-2997)
Sundays
Sunday School
Ages 3-Adult
9:15 a.m. - 10:15 a.m.
Official Acts
June 17, 2012
Baptism
Alice Harper Knop
Daughter of John Knop
and Karen Schonger
Sponsors
Chris Knop and
Melody Schonger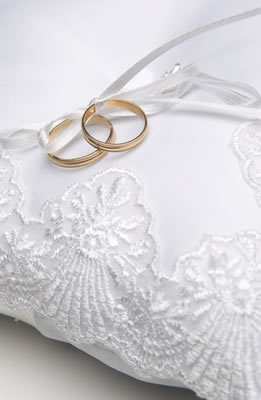 6 Loren & Carrie Hoskins

6 Harvey & Patricia Lightner
27 Brad & Brandi Pohlmeier
29 Jeffrey & Stephanie Lohse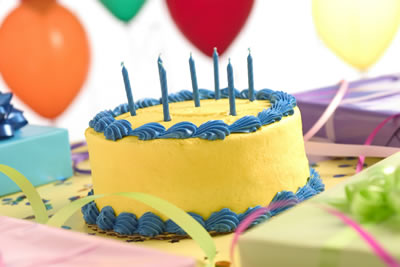 July Birthdays
4 Debbie Bell
5 Koell Smith
11 Miranda Godsey
14 Joyce Shaffer
15 Cheryl Brown
16 Kelsey Traffis
17 Shirley Fuller
18 Blake Curtis
19 John Berve
20 Jodie Berve
21 Jairus Brown
21 Nona Vance
24 Jim Rockers
25 Jill Carson
27 Joseph Gregar
27 Gracie Waite
28 Homer Kalinka
29 Gloria Rolofson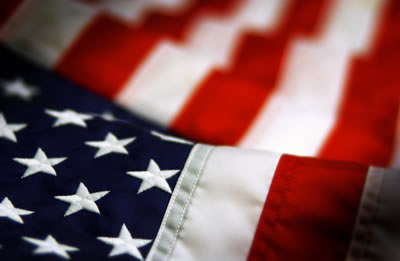 Military members and friends of our congregation include:
Amando Aguayo
Michael Casper
Greg Jeffery
Ryan Helms
Mark Edgar
Ray Gigliotti
James Keltner
Joe Herold
Parker Herold
Micah Mesman
Christian Rieck
Cole Turney
NEW EMAIL ADDRESSES
PLEASE UPDATE YOUR CONTACTS
Pastor@ChristOurSaviorLouisburg.com
Office@ChristOurSaviorLouisburg.com

Questions? Ideas?
Do you have a question about the church or your faith that you'd like to have answered in a topic covered in the newsletter? Maybe you just have an idea for a
topic that others might find interesting. Send your question or topic to the newsletter email address (newsletter@christoursavior
louisburg.com) or mail a letter to:
Newsletter Editor
Christ Our Savior
5 S. 8th Street
Louisburg, KS
You can also drop your letter off to the office at the church.

Identities of those who submit topics will not be shared in the newsletter unless explicit permission is given to do so.
While the storm clouds
gather far across the sea,
Let us swear allegiance
to a land that's free,
Let us all be grateful
for a land so fair,
As we raise our voices
in a solemn prayer.
God bless America,
Land that I love.
Stand beside her,
and guide her
Through the night
with a light from above.
From the mountains,
to the prairies,
To the oceans,
white with foam,
God bless America,
My home sweet home
God bless America,
My home sweet home.
~Irving Berlin
Christ Our Savior Newsletter is published monthly and produced in email and print versions.
Jodi
e Berve
newsletter@ christoursaviorlouisburg.com
If we've missed your birthday or anniversary co
ntact COS Office so we can
update our
records.
(913)837
-4502
office@ christoursaviorlouisburg.com