Holy Trinity - Sunday, June 3


With the universal Christian Church, The Lutheran Church-Missouri Synod teaches and responds to the love of the Triune God: the Father, creator of all that exists; Jesus Christ, the Son, who became human to suffer and die for the sins of all human beings and to rise to life again in the ultimate victory over death and Satan; and the Holy Spirit, who creates faith through God's Word and Sacraments. The three persons of the Trinity are coequal and co-eternal, one God.
Major decision in Christ Our Savior's future
Save the dates June 10 and June 24
Christ Our Savior is currently involved in a process to determine whether or not it will commit to the Transforming Churches Network (TCN) prescriptions for becoming a more outreach oriented congregation. The congregation will vote on the prescriptions Sunday, June 24 at 1:00 p.m. All members of the congregation are urged to attend and participate in a Town Hall meeting on Sunday, June 10 at 6:00 p.m. to discuss the pros and cons of adopting the prescriptions.
Members of the congregation participated in a TCN weekend, May 4, 5, and 6. Church leaders were interviewed by the TCN consultants, a Focus Group met and shared insights about Christ Our Savior's mission, vision, and presence in the community. Leadership, People of Passion, and other members met all day that Saturday to learn about the TCN process. As a result of the interviews and meetings of the TCN weekend, the consultants created a set of prescriptions they believe will transform the church to a more outreach oriented church in our community. Many members of the congregation attended a pot-luck meal and Town Hall meeting with the TCN consultants during which the proposed prescriptions were presented. The congregation was then asked to study the prescriptions, discuss them with each other, and prayerfully consider whether we should commit to all the prescriptions exactly as written with no changes, exclusions, or additions. The upcoming June 10 Town Hall meeting will be an opportunity for members to discuss and debate the pros and cons of adopting the prescriptions in an open forum before the vote on June 24.
Pastor Andy Writes...
Pastor Andy Keltner
Dear Brothers and Sisters
in Christ:
I appreciate all of you who invested your time in the Transforming Churches Network consultation process on the first Weekend of May. The consultation team found that we have a missional attitude as a congregation. We have nurturing and inspirational worship leaders. St. Paul in Philippians chapter 4:8 gives this admonition: "Finally, brothers, whatever is true, whatever is honorable, whatever is just, whatever is pure, whatever is lovely, whatever is commendable, if there is any excellence, if there is anything worthy of praise, think about these things." It is important that we look at and focus on the positives.
It is a reasonable question to ask if we are focused on communicating the Gospel of Christ. Then we need to ask if these prescriptions will help us grow as the people of God, is the consultation report fair, and does it represent the entire congregation.
I have attached the report from the consultation team (click on the TCN Consultation Prescriptions link below). I would ask you to read the document, then pray for God's guidance for our congregation. If you have any questions speak with Craig Holtzen or me. Finally, I ask you to discuss this with your neighbors and attend a scheduled Town Hall meeting which will be June 10 at 6:00 p.m. Then participate in the scheduled voters meeting on June 24th at 1:00 p.m. This is your church. I ask you to pray for and participate in the ministry of Christ Our Savior Lutheran Church.
Thanks
Pastor Andy
TCN Consultation Prescriptions
Kids' Summer Sunday school starts June 3
"Serving with Joy"
Come to Sunday Summer school at Christ our Savior! Beginning Sunday, June 3 through August, Kids 3 years old through 5th grade will meet together in the Community Center starting at 9:15 a.m. to have some summer fun. They will learn about
Serving with Joy
from the
Growing in Christ
series through Concordia Publishing. Throughout the summer, the kids will have the opportunities to learn songs, hear stories, watch movies, play games, and do crafts.
Middle school and High School kids will meet with Ms. Donica in the youth room in the church basement. We are flexible about grade/age 'tweeners, so talk to Jodie Berve, Christine Fauss, or Donica Littrell about the group that's most appropriate for your child.
Teacher teams will be working on a rotating schedule so if you would like to help out on a Sunday, contact Christine Fauss so we can put you on a team. It's a great way to try your hand at working with kids in Sunday school without being in charge or making a long commitment. The regular teachers have volunteered non-stop for two school years with a summer session in between and are ready and very deserving of a break. The more people pitching in with our Sunday summer groups, the better. We're gonna have fun and learn about SERVING WITH JOY. Come join us!
ANNOUNCING! The Amazing Desert Journey
We're on an Amazing Desert Journey this summer in VBS! Each day the children will learn about God's love and how He provides for their lives now and in eternity through Jesus, His Son, our Savior! Registration is open for grades Pre-K (age 3+ unless accompanied by an adult) through 5th grade (completed grade) who will attend VBS from July 16 to July 20, 9:00 a.m. to 12:00 p.m. Kids meet friends, explore Bible stories, do activities, sing songs, make crafts, play games, and eat snacks. We expect a great response, so enroll your child today and invite your friends and neighbors. Click the link above to register online. Feel free to send the link to others.
JOY Club
Hello from the JOY Club!
We had sooo much fun this year with all the kids and their families. This summer we are looking to do a family picnic. Please look to the bulletin for an upcoming date. Thank you to all of our parents. We appreciate all of your help :) Here's a look back at some fun times we had this year.
God Bless,
The JOY Club
High School Youth Group
"Declaring the end from the beginning, and from ancient times things that are not yet done..." Isaiah 46:10
Summer is here!!! How fun!!! The High School Youth group would like to open our class and summer activities to 6th - 8th grade this summer. From Sunday classes, serving the community, and summer activities, we would love to include you in all that we do!
"But thanks be to God, who in Christ always leads us in triumph..." 2Corinthians 2:14
Our Group will be serving the community and joining forces with "People of Passion" to clean up Ron Weers Park and around the lake for the Fishing Derby. We will meet at the park, Friday, June 15 at 7 p.m. and after the Derby, Monday, June 18 at 7 p.m. There is a parent permission slip that the Parks and Recreation Dept. requires to be filled out before clean up for the youth under 18yrs of age. The forms are in our classroom. Let me know if you would be able to help! We are also signing up for T-shirts this summer. Orders need to be in by June 3. The cost is $10. Look for two more opportunities to serve and clean up the park in July and August!
Our next Youth meeting is a Youth Group Praise and Worship event with the Alex Holy Band set for Sunday, June 24 at 3:00 p.m. We will meet in the Community Center.
There is a sign-up sheet in the classroom. We will be holding a Bible study and also planning our summer activities. We are looking to canoe and camp July 8th and 9th. Plans are in the works for these dates. We are also going to Worlds of Fun (WOF) on July 21. Skillet and Kutless will be in concert that evening at WOF. You do not want to miss this!!! These Christian rock bands are amazing!!! We need to have tickets purchased by June 17. Sign up for WOF in classroom as well. Parents and permission slips will be a requirement for our youth to attend both camping and WOF.
"For by grace you have been saved through faith. And this is not your own doing; it is the gift of God, not a result of works, so that no one may boast." Ephesians 2:8-9
We have many opportunities to study God's Word and to serve Him this summer! We are excited for you to be a part of the fun! Please let us know if you would like to join the Youth group this summer. Onward Christian Soldiers!!!
God Bless,
Donica
home (913)837-1472
cell (816) 258-1503,
donica@mokancomm.net
COS shirts--Get 'em while they last!

We have extra Christ Our Savior Lutheran Church T-shirts available for sale. Most of the available sizes run M, L and XL in adult sizes and are made of pre-shrunk cotton. They are turquoise blue in color and have the COS logo on the front and our mission statement on the back. The cost is $9 each, and will be available on a first come first serve basis until they are gone. We will also place an additional sign-up order form available sometime in June in the narthex.

Back to top
Computer monitor needed


We are looking for somebody willing to donate a 20-22 inch flat panel computer monitor to replace the current small size monitor used in the Christ Our Savior financial office. Please contact Rich Fauss @
rcfauss@gmail.com
or phone:
9138373261
to leave a message.
We're proud of all our 2012 high school graduates!
Christian Brown
Karleen Carlson
Brooke Frazier
Huntre Graham
Aubrey Hilt
Taylor Karrow
Shayla McElyea
Alyssa Raetzel
Jenny Rockers
Back to top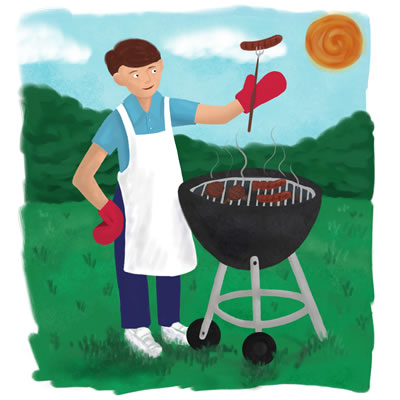 The grill is fired up for Friends for Christ Saturday, June 2
Friends for Christ will meet Saturday June 2 at 6:00 p.m. in the church basement. We will be cooking hamburgers and hot dogs which will be provided along with the buns. If you plan to attend it is helpful if you contact Cindy Henry
(913) 406 6938
or Debbie Keltner
(913) 837-5382
.
Good food, great fellowship, and a Bible study!
Back to top
Relay for Life, Olathe
Friday, June 8, 6:00 p.m to Saturday, June 9, 6:00 a.m.
Calling all walkers/runners to join us in the fight against cancer. We walk so we can celebrate more birthdays! Won't you join our COS team.
Please contact Michelle Eickhoff at gmicough@hotmail.com or 913-837-5276 for more details.
Relay for Life Community Garage Sale June 2
CLICK HERE TO CHECK OUT THIS GARAGE SALE FLIER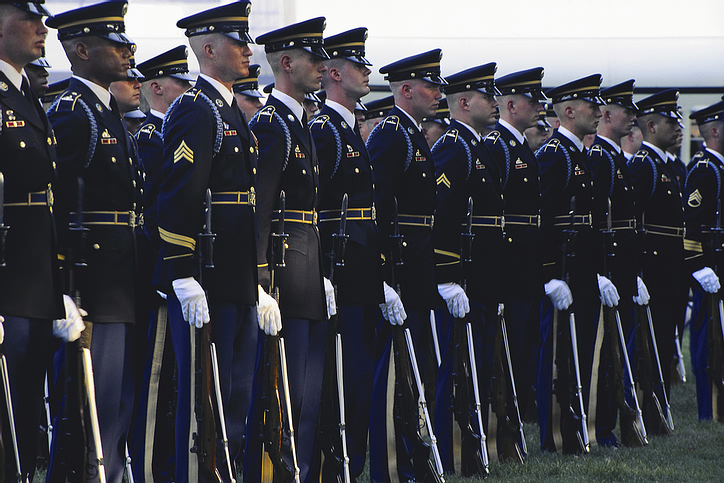 Thank you from
Mark Edgar
Thank you very much for the packages. The Marines and I have enjoyed them. It's pretty amazing what a small town can do for a group of Marines and the smile it puts on their face when they know people that don't even know them support what they do. Everyone should be proud of what America's Marines are doing here. I know the news is filled with stories of murder and civilian casualties. I can assure you that our Marines put their life on the line everyday for the Afghan people and carry out our mission with nothing but absolute professionalism. Its humbling to see what these young men do day in and day out with a smile on their face.
We will continue to send care packages to Mark until we hear he is coming home. A box is in the narthex. Mark has requested the following items:

wet wipes
floss picks
canned tuna, salmon or chicken
nuts
beef jerky
dried apricots, peaches, pears or apples
Peanut butter
whole wheat crackers
powdered gatorade
We would like to sincerely thank John and Jodie Berve for donating the riding mower to the church. Thanks to Jason Allen for giving it a tune-up and performing maintenance and minor repairs to get it in good running order. Thanks, also, to Mark Burton who is sharing the responsibility of mowing with Jason. Let us, too, thank all of those individuals who give their time and effort to help keep COS grounds looking their best in 2012!
Lutheran Women's Missionary League
Lutheran Women's Missionary League (LWML) will not meet during the summer months--June, July, or August. Meetings will resume in September. If you have questions contact Sandy Barsh, 837-2997, or Linda Newman, 837-5116.
Those providing June altar flowers:
June 3 - Walt & Kathy Chester
June 10 - Bill & Heather Smith
June 17 - Jeff & Shelly Thompson
June 24 - Greg & Angie Graham
Those who sign up for flowers have 2 options. You can provide them (picking them up and having them at church before the 8:00 a.m. service) or contact Sandy Barsh at 837-2997 and she will pick up the flowers. The cost will be $15.00. Make checks payable to Sandy Barsh. Flowers can be taken home after the 2nd service.Vases should be returned to church.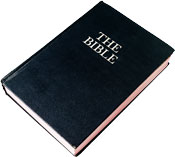 June Education
Wednesdays
Evening Bible Study
7:15 p.m.
Thursdays
Morning Bible Study
9:30 a.m.
(Contact Sandy Barsh
for location 837-2997)
Sundays
Sunday School
Ages 3-Adult
9:15 a.m. - 10:15 a.m.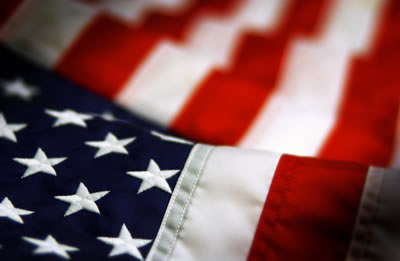 Military members and friends of our congregation include:
Amando Aguayo
Michael Casper
Greg Jeffery
Ryan Helms
Mark Edgar
Ray Gigliotti
James Keltner
Joe Herold
Parker Herold
Micah Mesman
Christian Rieck
Cole Turney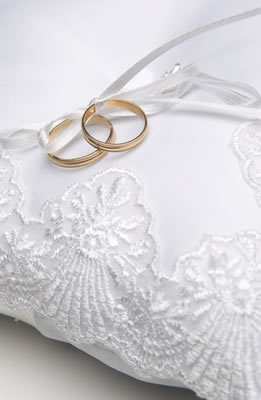 4 James & Deborah Keltner Sr.
13 William & Heather Smith
14 John & Jodie Berve
14 David & Kara Raetzel
18 Joseph & Carrie Gregar
26 Travis & Katherine Becker
26 Ben & Nicole Tews
28 Paul & Linda Richards
June Birthdays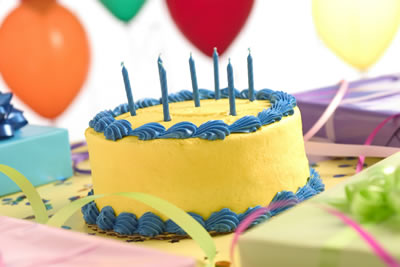 2 Emily Helms
8 Mark Burton
9 Bob Chester
9 Dave Frazier
10 Rick Stephens
11 Trevin Lohse
12 Conlee Hovey
13 Steve Edgar
14 Brenda Nay
15 Jim Knox
15 Nona Knox
15 Zach Waite
16 Don Newman
18 Emily Thomas
20 Adam Harris
20 Paul Richards
20 Tanya Williams
22 Scott Dotson
22 Cade Holtzen
23 Larry Swinnerton
25 Jason Allen
25 Kelly Stohs
25 Nate Walania
Christ Our Savior Newsletter is published monthly and produced in email and print versions.


Jodi
e Berve
cosenews66053@gmail.com
If we've missed your birthday or anniversary co
ntact COS Office so we can
update our
records.