Five youths Confirmed, Sunday, April 22
From left: Jairus Brown, Ethan Plager, Maddie McDaniel, Pastor Andy Keltner, Daniel Bell, and Zach Waite.

Five youths were confirmed at Christ Our Savior at the 10:30 a.m. service on April 22.
They are Daniel Bell, son of Jim and Deb Bell, Jairus Brown, son of Chris and Gail Brown, Maddie McDaniel, daughter of Ian and Angie McDaniel, Ethan Plager, son of Brent and Cherie Plager, and Zach Waite, son of Jamie and Gracie Waite.
The group attended Confirmation classes throughout this school year, assisted in Lenten services, successfully completed their questioning session, and enjoyed a celebration dinner with family and 7th grade Confirmation classmates and their families as well as other members of the church. The confirmands chose Bible verses that have special meaning for them as they transition to adult Christians. They shared their verses with the congregation during their individual Confirmation ceremony. They have shared their verses again, here.
Daniel Bell

It is God who arms me with strength and keeps my way secure.
(Psalm 18:32)
Jairus Brown

Let us not become weary in doing good, for at the proper time we will reap aharvest if we do not give up. (Galatians 6:9)

Maddie McDaniel

The Lord bless you and keep you; The Lord make his face shine on you and be gracious to you;

Ethan Plager
But seek first his kingdom and his righteousness, and all these things will be added unto you as well.
(Matthew 6:33)



Zach Waite
Now devote your heart and soul to seeking the Lord your God. Begin to build the sanctuary of the Lord God, so that you may bring the ark of the covenant of the Lord and the sacred articles belonging to God into the temple that will be built for the name of the Lord.


(
1 Chronicles 22:19)
Pastor Andy Writes...
Pastor Andy Keltner
If you build it, they will come
One of my favorite movies is a 1989 film, Field of Dreams. Ray Kinsella, played by Kevin Costner, hears a voice that says, "If you build it they will come." He proceeds to build a baseball diamond in an Iowa cornfield. One year on vacation I got to toss a ball around on this field with my boys.It reminded me of playing catch with my dad. James Earl Jones, the voice in the movie, has a very impressive soliloquy about baseball and streams of cars line up to come to the baseball field in an Iowa cornfield.
I see that as children of God this is our perspective on the church. We are aware of the value of regular worship and first fruit giving and we think that if we keep our building nice and open our doors people will come. Historically this was true in the early 60's. More people were in worship than were on the church roles. Sadly, this is not the case in contemporary society. Statistics tell us that on an average Sunday only about a third of the members of the congregation are in worship.
When the incarnate Christ was walking with his disciples, the synagogue was a place that was set apart for worship. Many were not welcome in worship, they were considered unclean. Secondly, the church had set themselves apart from the community. There was a social stratification that was challenged by Christ himself. He went outside the church and he worshiped with the wrong people. He welcomed the sick and unclean. He redefined church. He ate and participated in fellowship in people's homes and then he taught in the synagogue and testified that he was the temple of God.This radical teaching changed the culture and still has an impact in our world today.
The paradigm of, "If we build it, they will come," is no longer the paradigm that works for the church. The paradigm shift is that we need to go into our community. We take Christ into our community when we serve. We take Christ into our community in our vocation. Whatever we do in word or deed we do it to the glory of God. We become God's church in our community. Christ taught everywhere he went. He touched those whom he passed on the road. Then he sends his disciples into all nations to baptize and teach.
Transforming Churches Network (TCN) is a process for developing service projects in our community. It is a process for creating interest groups and small group Bible studies where we fellowship around the Word of God in our homes and community. As we take our faith into our community, the Word of God will grow the church. We go into our community carrying our faith in Christ. As we take the Word of God into our community and we share the reason for the hope we have, the church will grow.
Represent Christ wherever you go. If we go into our world and share the Word of God, he will accomplish his purpose. As we move in our society, our faithfulness is a light that shines God's truth. St Paul says,"Therefore, my beloved brothers, be steadfast, immovable, always abounding in the work of the Lord, knowing that in the Lord your labor is not in vain" (1 Corinthians 15:58). Go and share the Word of God.
Congregation invited to participate in TCN Consultation Weekend, May 4-6
Christ Our Savior is currently involved in the preliminary processes to determine whether or not it will commit to the Transforming Churches Network (TCN) prescriptive methods for becoming a more outreach oriented congregation. The congregation will be able to better understand the TCN process and it's proposed prescription as well as make an informed decision concerning TCN by participating in the weekend, May 4, 5, and 6.
Pastor Andy joined a TCN Pastors' Learning Community several months ago. According to TCN, the Pastors' Learning Community is a "collegial, regionally based small group of pastors, ideally between 8 and 12 individuals, which meets monthly with the purpose of developing and honing leadership skills related to church transformation." Pastor has also taken the next step in the process to form a leadership community in our congregation that is, according to TCN, "composed of members who are passionate about seeing the Kingdom of God grow as a result of Gospel outreach in their community." This group, formed by Pastor Andy, the People of Passion, has been meeting regularly. The People of Passion will "support the Pastor in the challenging task of leading necessary changes, and they will become the transformational leaders who inspire and mobilize the congregation for the work of outreach" (TCN).
The next step in the process is the TCN Consultation Weekend, May 4, 5, and 6. "It is designed to identify specific issues and give recommendations to the congregation with regard to its ability to reach out to unchurched individuals in its community with the Gospel of Jesus. The consultation team is on site Friday morning through Sunday afternoon gathering information, teaching the principles of congregational transformation, and offering a report tailored to the local congregation" (TCN).
Consultation Weekend Schedule
| | | |
| --- | --- | --- |
| Date | Time | Activity |
| Fri, May 4 | Afternoon -5:30 p.m. | Staff & Key Leaders Interviews |
| | 7:00 p.m. - 8:00 p.m. | Focus Group |
| Sat, May 5 | 9:00 a.m. - 3:00 p.m. | Consultation with Leaders & Others |
| Sun, May 6 | 11:45 a.m. - 1:30 p.m. | Town Hall Meeting & Potluck Meal |
Pastor Andy needs volunteers for the Focus Group which is open to active members who are not key leaders or members of their families. Key leaders are Council members. People of influence for the Saturday meeting are active members who are willing to invest the time on Saturday.Contact Pastor Andy if you would like to be a part of either of these groups. There will be a sign-up in the narthex for the Sunday potluck.
This consultation weekend is a critical time for this congregation to learn about this process, ask questions, and have a say in the identity and direction of this church. Contact Pastor Andy to get involved.
Maundy Thursday display informed attendees about elements of The Last Supper with Jesus and the Disciples
Sandy Barsh and LWML, as a part of the Maundy Thursday service, created an educational Last Supper display with time appropriate food and drink offerings as well as other elements that would have been present at the Last Supper.
2012 Easter Celebration enjoyed by all
Special thanks to Jim Bell for the wonderful breakfast following the Sunrise Easter service. Thanks also to those who helped or brought food, to mention a few, Daniel Bell, Amy Mulich, and Christine Fauss.

Thank you to Gracie Waite and Christine Fauss for their Resurrection Roll expertise and for all the help with the Easter activities.
Teen youths helped corral the younger children as they watched Easter movies and made Resurrection rolls. Thanks to all those youths who helped out.

JOY Club
Hello JOY Clubbers! Well it's that time of year again for our group to come to a close for the summer. We had a blast this year and got to do so many cool activities we hope to see all of you back in the fall :) Our last get together is going to be Sunday April 29th. We will provide a pizza lunch for the kids after 10:30 service from there we will go to "Advanced Laser Tag" in Olathe. If you want to be a parent driver those forms and the permission slips for your child to go with us are located in the narthex. We ask that everyone please RSVP by Friday April 27th so we can have enough food and drivers. If you have any questions please contact Deb Bell or Gracie Waite.


God Bless,
The JOY Club


High School Youth Group
"And no one pours new wine into old wineskins. If he does, the new wine will burst the skins, the wine will run out and the wineskins will be ruined." Luke 5:37
The H.S. Youth Group met in April to discuss the future plans and direction of our group. We began our meeting with prayer, food and fellowship. As we began our Bible study, we looked to the Book of Nehemiah. As we read, we starting communicating about a rebirth and a strong desire to rebuild our group, as Nehemiah began to rebuild the wall of Jerusalem. We spoke of a new attitude, a bigger vision, and a fresh outlook to move forward. We talked of renewing our spirits, strengthening our souls in Christ, our hope for new relationships, our excitement to serve and our commitment to do so. The Youth Group will be helping "People of Passion" with their efforts to help people bring trash and bigger items to the curb for the City Wide Clean up. This will take place on Thursday, May 3rd and Friday May 4th. The exact times are TBA.
"'...Not by might nor by power, but by my spirit,' says the Lord Almighty." Zecharia 4:6
We would like to thank Larry Swinnerton for thinking of us, and giving our group an
opportunity to serve the community. On June 15th, we will be cleaning up Ron Weers Park and around the Lake. The "People of Passion" offered to help us on that day. Please let us know if you would like to join us!
Our next Youth Group Meeting will be Sunday, May 27th at noon. We will meet in the church basement. For some Summer Fun, we are looking to go Camping late June or July. Last Year was a blast! Also, the mention of Worlds of Fun along with the Christian Rock Band Skillet is on Saturday, July 21st. Very Fun!!! Check your schedules for this summer! You don't want to miss all the opportunities to serve, and have fun!!! If you are in H.S. or Middle School, and would like to join us this summer, please let us know!
We would like to congratulate our Seniors, Christian Brown, Karleen Carlson, Brooke Frazier, Huntre Graham,Taylor Karrow, Shayla McElyea, and Alyssa Raetzel!!! Good Job!!! You have set such a good example of our youth, and we appreciate your time and commitment. May God continue to bless your path and shower you with his blessings!
"I am the vine; you are the branches. Whoever abides in Me and I in him, he it is that bears much fruit, for apart from Me you can do nothing." John 15:5
He Has Risen, He Has Risen Indeed!!!
God Bless,
Donica
home (913)837-1472
cell (816) 258-1503,
donica@mokancomm.net
Adult Choir Musical Notes
MIA Ch
oir Folders
I know there are some choir folders still out there. If you have them or any other miscellaneous choir music with you, please turn them into the church office or to the choir director, Michelle Eickhoff as soon as possible so that the music can be processed and filed for the summer.
Thank you to all responsible for Lenten meals!
To all the ladies and our younger group of teens thank you for all your wonderful food and the time you gave for all of us to enjoy. Love you all
National Day of Prayer, May 3,
12:00 Noon, LHS
Friends for Christ to share Mexican food on Cinco de Mayo, Saturday, May 5th
Chicken tetrazzini, manicotti, Italian sausage and lasagna, great salads and tasty desserts were shared by the 14 people that attended Friends for Christ in April.

The theme for the May 5th get-together is Mexican food. If your interests include trying different food items or trying out new recipes, Friends for Christ is designed for you! The church basement at 6:00 p.m. is the place to be. Good food, great fellowship, and a Bible study. What a way to spend a Saturday evening. If you need more information contact Cindy Henry at
(913) 406-6938
or Debbie Keltner at
(913) 837-5382
.

Lutheran Women's Missionary League
Lutheran Women's Missionary League (LWML) will meet on Monday, May 14 at 7:00 p.m. in the church basement. There will be a Bible study and a short business meeting. If you have questions contact Sandy Barsh, 837-2997, or Linda Newman, 837-5116.
Those providing May altar flowers:
May 6 Open
May 13 Kristen Bell's
11th Birthday
May 20 Carl & Cindy Karrow May 27

Open
Those who sign up for flowers have 2 options. You can provide them (picking them up and having them at church before the 8:00 a.m. service) or contact Sandy Barsh at 837-2997 and she will pick up the flowers. The cost will be $15.00. Make checks payable to Sandy Barsh. Flowers can be taken home after the 2nd service.Vases should be returned to church.
Thank you to those who donated the beautiful Easter Lilies
Sandy Barsh
Walt & Kathy Chester
Denise German
Bob & Kathy Kirkpatrick
Shannon Murray
Don & Linda Newman
Alan & Janet Paegelow
Dave & Kara Raetzel
Paul & Linda Richards
Bill & Heather Smith
Larry & Arlene Swinnerton
Jeff & Shelly Thompson
Pat Walker
Arts and Crafts Fair coming to COS in June

Calling all artsy craftsy people!
Christ Our Savior is planning to host an Arts and Crafts Fair on Thursday, June 7th, from 5 p.m. to 8 p.m. and Friday June 8 from 9 a.m. to 2 p.m. Home businesses are also welcome. Booth fee is $15. First come, first served. Space is limited so call to reserve your space now!

Contact Theresa Schlegel
H(913)849-3583, C(913)406-1978 or
Christine Fauss
H(913)837-3261
C(913)645-4003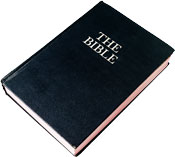 May Education
Wednesdays
Evening Bible Study
7:15 p.m.
Thursdays
Morning Bible Study
9:30 a.m.
(Contact Sandy Barsh
for location 837-2997)
Sundays
Sunday School
Ages 3-Adult
9:15 a.m. - 10:15 a.m.
TIME IS RUNNING OUT! WALKERS NEEDED! TEAM MEMBERS NEEDED!
Time is running out to join the Relay For Life, the American Cancer Society's signature event to fight cancer, on Friday, June 8-Saturday, June 9 at the Olathe District Activities Center.
The Relay Revelers would like you to be a part of our team. We need 15 team members on the team. You will be asked to pay a $10 team commitment fee, help us raise money to fight cancer (each member has a goal to raise $100) and to walk for about half an hour at the relay.
If you'd like to join either by walking or running, please contact me (at my email address) but our time is running short. Registration Deadline for all team members is Tuesday, May 8 at 5:00 p.m. All team members must be signed up online or have your forms turned into the Relay for Life committee by Tuesday, May 8.
Together, we really can make a difference in the fight against cancer. So please join our team!
Thanks,
Michelle Eickhoff
To view the team page for/or join Relay Revelers:
You can visit this web address:
http://main.acsevents.org/site/TR?pg=team&fr_id=39689&team_id=1075272

Military members and friends of our congregation include:
Amando Aguayo
Michael Casper
Greg Jeffery
Ryan Helms
Mark Edgar
Ray Gigliotti
James Keltner
Joe Herold
Parker Herold
Micah Mesman
Christian Rieck
Cole Turney
| | |
| --- | --- |
| 4 | Bob & Gloria Rolofson |
| 14 | Jeff & Debby Axmann |
| 24 | Ryan & Paulette Varns |
| 29 | James & Heather Keltner Jr. |
| 29 | Bob & Kathy Kirkpatrick |
| 30 | Aaron & Kelly Stohs |
May Birthdays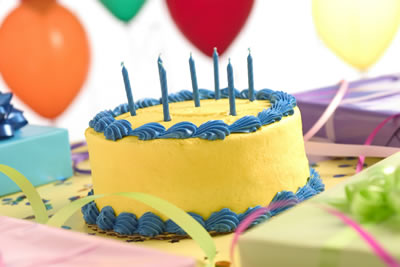 | | |
| --- | --- |
| 1 | Alicia Vance |
| 2 | Angie McDaniel |
| 2 | Jaimy Rockers |
| 4 | Tommy Moore |
| 5 | Dale Dotson |
| 8 | Joshua Holtzen |
| 8 | Katie Mulich |
| 9 | Arlene Swinnerton |
| 10 | Cindy Henry |
| 16 | Chris Godsey |
| 16 | Ian McDaniel |
| 17 | Jana Knox |
| 17 | Linda Richards |
| 18 | Jenny Rockers |
| 17 | Aaron Stohs |
| 21 | Richard Lohse |
| 22 | Kristin Bell |
| 22 | Thomas Moore |
| 22 | Maverick Rockers |
| 22 | Aly Traffis |
| 22 | Gloria Wood |
| 23 | Theresa Gregar |
| 24 | Logan Burton |
| 24 | Porter Burton |
| 24 | Taylor Karrow |
| 25 | Jeanine Flick |
| 25 | Beth Ramsey |
| 28 | Christian Brown |
Wanted
Babysitter needed for three boys, ages 5, 4, and 8 months. Full time M-F through the summer. If interested, call Karen Barber at (913)709-1924.
Christ Our Savior Newsletter is published monthly and produced in email and print versions.


Jodi
e Berve
cosenews66053@gmail.com
If we've missed your birthday or anniversary co
ntact COS Office so we can
update our
records.