Ash Wednesday meal served by COS youth
Alyssa and Austin Raetzel butter bread for the lasagna meal served by the COS Youth Group before Ash Wednesday service. COS is the place to be on Wednesday evenings during Lent. Don't miss out on great food, fellowship, children's story, and worship, followed by adult Bible study.

Pastor Andy Writes...
Pastor Andy Keltner
Forty Days of Lent
The rains fell on the earth for forty days and forty nights when the Lord purified the earth with water. Jesus was tempted in the wilderness for forty days and forty nights. Moses was on the mountain with God for forty days and forty nights when he received the commandments. Elijah walked in the wilderness to Mount Horeb for forty days and nights. The Children of Israel wandered in the wilderness for forty years. Forty is a big number in the Bible. It is the time is takes to purify and prepare for a new reality. The Children of Israel entered the Promised Land. Noah repopulated the post flood world. Jesus began his public ministry. Forty is a time of preparation, planning, or purification.
There is a book from the movie "Fireproof" which is titled "The Love Dare". The reader is encouraged to invest 40 days in their marriage and trust God to work powerful results. Forty days does not have magical powers unless it is connected to discipline. There is a myth that it takes 21 days to develop a positive habit. Researchers argue this number and some suggest 66 days. The Bible talks about 40 days as the time it takes. This number is tied to cleansing and preparation for change. Forty days is the time of Lent.
The early church adopted the season of Lent as a penitential season. It was a time for preparation. The early church used the season of Lent to instruct the catechumens. Those who wished to join the fellowship were instructed in preparation to receive the Body and Blood of Christ. Easter was a time of celebration of the Lord's resurrection. Those who were instructed were baptized as families and they joined the community of believers on Easter Sunday after the season of Lent. Those who were already in the church spent the forty days fasting and praying for the community of believers. Prayers were lifted for those who were growing in the faith. Repentance is a mark of the forty days of Lent.
Lent began with Ash Wednesday and culminates with Holy Week. During the season of Lent develop a habit of daily study of the Bible. Devote time to pray for the church and for those in this community who do not know Christ. Pray for this nation. Repent daily and embrace the truth that you are God's forgiven, beloved children. As you submit to the Lord, expect God to transform you by the power of his Spirit to be change agents in this community and in the world. Forty days of Lent to walk in discipline and serve the Lord with gladness.
TRANSFORMING CHURCHES NETWORK: Sign up by March 16 for Hinge Training Event March 24
If you are passionate about seeing the Kingdom of God grow here in our Louisburg community, then you
should attend the Hinge Training Event, Saturday, March 24, from 9:00 a.m. to 3:00
p.m. at Redeemer Lutheran Church in Olathe, KS. Sign up to attend in
the Narthex.
The deadline for registration is March 16. The cost is $10 per person or $100 per congregation for more than 10 people. The cost includes lunch and materials.

At the event, you will experience how to open new doors to our community, release your creative genius as a child of God, discover the 8 Hinge Factors for Church Transformation, connect with others on the same journey, and begin a new Life Cycle for our church. Contact Pastor Andy if you have questions or would like to attend.
Confirmation students and parents make plans for Questioning, Reception, and Confirmation
Parents attended a Confirmation class to help plan for reception and Confirmation in April.

The confirmation class will be busy from now until Confirmation on April 22nd. Students will read during the Lenten worship services. Then, during Holy Week, Confirmation class will be held Wednesday, April 4, at 6pm. Students will prepare for questioning during April 11 and 18 classes. The eighth grade questioning will be held on Friday April 20th at 7pm. The questioning will be followed by a reception sponsored by the parents of the seventh graders. The congregation is invited and encouraged to attend the questioning and the reception. Confirmation will be during the 10:30 service on April 22nd. The young people being confirmed will meet for pictures at 9:30 in the sanctuary on April 22nd.
Friends for Christ enjoy pizza, fellowship, and Bible study

at the February gathering
Friends for Christ meet the first Saturday of every month for a theme dinner followed by Bible study. In March, Friends for Christ will meet March 3rd and the theme will be Green or Irish. Contact Pastor and Debbie Keltner at the church office (913) 837-4502 for more information.
Outreach programs need fund raising support
Although Vacation Bible School (VBS) has a budget, I want to implement some fund raising to help
offset the cost. We try to be creative and resourceful in preparing for VBS, but there are a lot of materials that are purchased through Concordia Publishing House (CPH), Oriental Trade, and various other places. CPH does an amazing job of putting together a turnkey program for us to use, but it also means purchasing the materials that go with the program, and that costs money.

I am also planning to attempt a new outreach program this summer called "Movie Afternoons." I got the idea from my Mom. She goes to her neighborhood community center a couple of afternoons a month to watch current movies with other senior citizens in the community. I would like to recreate that in our community center for both senior citizens and kids and their parents or sitters. While renting a movie and providing some popcorn and drinks is not expensive, purchasing a public movie viewing license for the community center costs several hundred dollars. I think it will be worth it, though. We can attract people to our community center where we can advertise things like VBS, Bible Study, Sunday School, and provide inspirational messages as a slide show prior to the movie, just like they do at the movie theaters. It will also provide volunteer opportunities for anyone who would like to help for a few hours on a summer afternoon.

If you are interested in helping support VBS and other outreach programs, support the fundraisers that are coming, make a designated offering to outreach programs, or volunteer to help with fundraising and planning, or volunteer to serve the community when we begin to recruit.



You will be enriched in every way to be generous in every way, which through us will produce thanksgiving to God.

2 Corinthians 9:11


God Bless,
Jodie Berve
(913)837-5524


JOY Club
Hello everyone we still do not yet have a reschedule date for our trip to "Coco Key" water resort. However an anonymous individual has given the JOY Club a trip to the "Fork and Screen" movie theater!! On March 11th we will be taking the JOY Club to see the movie "The Lorax." Due to the nature of this event we will need everyone one to RSVP to Gracie Waite or Deb Bell by March 4th so we can schedule the safe amount of drivers. Also everyone who is going will have to have a permission slip signed by a parent or legal guardian by March 4th. If you are interested in volunteering to be a driver those forms and permission slips will be located in the narthex.

We would like to thank the generous individual who is providing our March fun and fellowship at the movies. THANK YOU!

God Bless,
The JOY Club


High School Youth Group
"Don't copy the behavior and customs of this world, but let God transform you into a new person by changing the way you think. Then you will learn to know God's will for you, which is good and pleasing and perfect." Romans 12:2
We have been discussing "Healing" with our group. Jesus and his miracles! Healing the Paralytic and Raising Jairus daughter have been the two most recent lessons. God's Holy Word and Healing touch. We learned that most importantly, God heals our soul first. Forgiveness, life, and salvation. And as in the lesson of the Paralytic, Mark 2:1-12, this spiritual healing comes before the physical. The peace that comes from our hearts and minds renewed... words cannot describe the emotion that takes place for each individual experiencing God's Grace, Love and Forgiveness. I am sure that one must want to shout it from the roof tops until the "Whole World Hears"!!!
"In his heart a man plans his course, but the LORD determines his steps" Proverbs 16:9
So our next step set by the Lord is to serve. The H.S. Youth Group would like to invite you to enjoy this season of Lent with our pre- service meals every Wednesday night before Easter! (except the week of Easter) There will be a Maundy Thursday meal provided that week. Our Wednesday night menus are as follows:
February 22- Lasagna Salad and French Bread
February 29- Soup and Sub Sandwich (Just like at Subway!!! How you like It!)
March 21- Chicken and Noodles
March 28- Spaghetti Salad and French Bread
(And Don't worry... We won't forget DESSERT!!!
Please join us for food and fellowship!!! We would love to serve you!!!
With our group busy in the kitchen, our next youth meeting will be organized on or around Spring Break. Please look for the final decision on activity, day and time TBA in the Church Bulletin. With weather permitting, we might see our "Day at the Plaza". If you would like to join our group, please let us know. We could always use some extra helping hands and feet!!!
Jesus, you are the Light of the World, Help us to shine for you!
God Bless,
Donica
cell (816) 258-1503, home (913)837-1472
donica@mokancomm.net
High School Youth
THANK YOU to Donica's High School Youth Group for raising more funds to Sponsor a Child at Grace. The kids have held bake sales, a car wash (on a drizzly, rainy day!), received donations by preparing all the Advent meals, & raised funds in other ways for months. Grace just received another "quarterly" check for $250! Of all those in the KC metro supportive of Grace, most of which are far bigger than COS, our H.S. Youth Group is the ONLY one that has actually followed through on quarterly funding to "Sponsor a Child." You set the standard! Hopefully, we can get more churches/groups to do the same in 2012. In addition to raising money (always GUCM's greatest need!), our teens have continued to collect clothing for Reach Out events and for the Clothing Closet at Grace, and they helped promote and gather the "Toys for Grace" at COS when we had a real crisis just one week before our huge Christmas Store giveaway.
Volunteers Welcome
REACH OUT (to the Least of These) - Sat., March 31 Volunteers are always welcome, and I can drive you, or give you directions. (Easy, only a few blocks off I-70!) Volunteer set-up & sorting of clothes is 10 AM - noon, the event itself is noon - 2 PM; take-down & cleanup afterwards goes fast. Greg Parr expects attendance to be higher than normal. Spring/summer clothes are needed for adults (and kids). For men, jeans are always in great demand; caps, t-shirts, underwear, socks, & shoes are also needed. Food will be served, blood pressures checked, prayer warriors available, & clothing for "shopping" supplied. The testimonials are always inspiring! Afterwards, Greg hollers: "Are you sick and tired of being sick and tired?!" More always seek treatment as a result!! Want to join me?
Planning
Some of us have begun a very comprehensive planning process for GUCM. Funding is obviously our biggest challenge, for without money Grace can't survive and continue to serve, let alone enhance our ministries in a logical fashion. Because of Sharon Garfield's age and her cancer, we need to hire a future replacement; that requires more money. We realize both marketing (including further development of our website, eAlerts/eNewsletters like Jodie has begun at COS, and launching into social media) and more strategic fundraising are critical weaknesses. Funding from foundations is unreliable and government programs will shrink. This week, we learned we will not get COMBAT funding from Jackson County for 2012 ($18,000 last year, our fourth year). To reduce violence/gangs, it has funded two part-time Family Coordinators, who have been key to finding out what is going on in the homes of all the children we teach. (Several families were moved out of abusive homes.) Please pray for alternative funds.
Grace Options
Recently, Grace was approached with several very interesting options. One was to lease a renovated but vacant apartment building/nursing home and operate a recovery house for 30, just two blocks away. The need for housing for those in treatment and early recovery is HUGE, treatment centers urged us on, we could help a lot of people, and some government and foundation money is available. However, without any cash reserves to fall back on, and despite the obvious need, this would be "betting the farm," in the hope of covering some existing salaries; the risk was simply too great.
This month, a racially mixed, growing congregation that has been meeting in a leased building across the bridge in NKC lost its lease and approached Grace to see if some sort of marriage made sense. Several on their board have helped Grace in the past. There were a lot of pluses, including self-funding and a drive to affect our community, and with a solid, PAID replacement for Sharon as Pastor (though not as Executive Director of GUCM). However, there was great anxiety on the part of both pastors and both congregations, and all soon concluded it was not God's will. Hopefully, after they get settled, they will help Grace in our mission field. Both experiences pointed up the need for us to spend more time planning for our future.
A Meeting to Inspire
The congregation and staff were invited by Sharon on 2/12 to our Board meeting on 2/14, so they could express their feelings and concerns about a possible merger of the two congregations (talks had ended that very day). Sharon did not expect more than 1-2 from the "community" to attend, explaining to us that with their backgrounds of poverty and substance abuse, they enter the "church" feeling worthless and powerless, so she was delighted a number came and shared their thoughts with the Board. Sharon's Sunday message that Grace was at a crossroads and some things have to change was obviously heard loud and clear, for they talked about more things they could do to help their church and how they care for one another. Most spoke of what a difference Grace has made in their lives - not only community members but staff. When Jessica Sanchez spoke with deep emotion on how Grace has "done EVERYTHING" for her parents and their entire family, there were not many with dry eyes. That Board meeting ranks up with one four years ago where someone invited four guys to give brief testimonials on their backgrounds in alcohol and drug abuse, their progress, and how Grace had helped them. POWERFUL! Such meetings remind us of WHY we do what we do, something far beyond raising money, writing checks, collecting clothes, keeping the Minutes, or renovating the building. Such INTERACTION, knowing she is serving the LORD, is what has kept Sharon going for years!
THANK YOU FOR YOUR CONTINUED PRAYERS FOR SHARON & FOR GRACE!
Bob Kirkpatrick

(837-5804)
LWML Kansas District 34th Biennial Convention
Contact Sandy Barsh (913) 837-2997 if you are interested.
Lenten & Holy Week Services


All Lenten Services are on Wednesday evenings at 7:00 p.m. Before each service, all are invited to participate in a fellowship meal at 5:30 p.m. hosted by COS High School Youth. Freewill donations will benefit Grace Freedom School scholarship and COS.
LENTEN SERVICES
Mar. 7
Our Father Who Is In Heaven:
The Lord's Prayer
Mar. 14 We Have Received the Washing of Regeneration: Holy Baptism
Mar. 21 We Are Forgiven: The Office of the Keys
Mar. 28 We Eat A Holy Supper: The Sacrament of the Altar
PALM SUNDAY
April 1, 8:00 a.m., 10:30--with Sunday School children participation, and 7:00 p.m.
MAUNDY THURSDAY
April 5, 7:00 p.m.
GOOD FRIDAY
April 6, 7:00 p.m.
EASTER SUNRISE
April 8, 7:00 a.m. followed by Easter Sunday breakfast, children's activities, and Sunday school.

EASTER SUNDAY CELEBRATIONS
April 8, 10:30 a.m., and
7:00 p.m.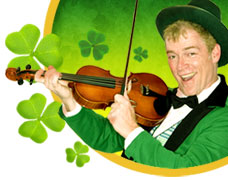 Green is the theme at Friends for Christ March 3
Friends for Christ will meet Saturday, March 3, at 6:00 p.m. in the church basement. The theme is Green or Irish food. The evening events include food, fellowship, and a Bible study. Everyone is invited and encouraged to attend. Bring your favorite Irish or Green food to share. Contact Pastor and Debbie Keltner at the church (913) 837-4502.

Lutheran Women's Missionary League
Lutheran Women's Missionary League (LWML) will meet on Monday, March 12 at 7:00 p.m. in the church basement. There will be a Bible study and a short business meeting. If you have questions contact Sandy Barsh, 837-2997, or Linda Newman, 837-5116.
SAVE THE DATE


Reedeemer Lutheran Church 50th Anniversary Celebration,

April 29, 2012


Redeemer's congregation wishes to invite you and your family to join us in celebrating our 50th Anniversary, in person and/or in prayer. Please save the date of April 29, 2012. Details and RSVP will be provided in the bulletin and April COS newsletter.
Altar Guild


Those providing February altar flowers:
Mar 4 Flicks
Mar 11 Walanias
Those who sign up for flowers have 2 options. You can provide them (picking them up and having them at church before the 8:00 a.m. service) or contact Sandy Barsh at 837-2997 and she will pick up the flowers. The cost will be $15.00. Make checks payable to Sandy Barsh. Flowers can be taken home after the 2nd service.Vases should be returned to church.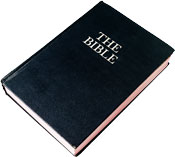 March Education
Mondays
Financial Peace University
7:00 p.m.
Wednesdays
Fellowship Meal
5:30 p.m.
Lenten Service
7:00 p.m.
Evening Bible Study
7:45 p.m.
Thursdays
Morning Bible Study
9:30 a.m.
(Contact Sandy Barsh
for location 837-2997)
Sundays
Sunday School
Ages 3-Adult
9:15 a.m. - 10:15 a.m.


Address Change
Ian and Angie McDaniel
P.O. Box 55
Bucyrus, KS 66013

Address Addition
Harry & Nancy Lukas
38466 Somerset Road
La Cygne, KS 66040
Transferred In
Harry & Nancy Lukas
from
Trinity Lutheran Church
Paola, KS



In the Military
Military members and friends of our congregation include:
Amando Aguayo
Michael Casper
Greg Jeffery
Ryan Helms
Mark Edgar
Ray Gigliotti
James Keltner
Joe Herold
Parker Herold
Micah Mesman
Christian Rieck
Cole Turney
March
Birthdays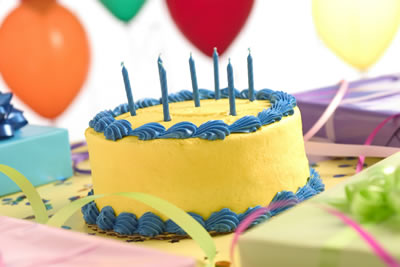 | | |
| --- | --- |
| 2 | Kim Weber |
| 3 | Kahlan Aguayo |
| 3 | Shyloh Waite |
| 3 | Hunter Williams |
| 6 | Laurissa Beckman |
| 8 | Jase Hovey |
| 8 | Tyler Thompson |
| 9 | Troy Stout |
| 9 | Catherine Turner |
| 10 | Courtney Allen |
| 10 | Adrianna Gregar |
| 11 | Cole Turney |
| 12 | Gail Brown |
| 12 | Bill Smith |
| 12 | Heather Smith |
| 13 | Catherine Coffey |
| 13 | Michelle Henry |
| 13 | Andy Keltner |
| 13 | Kelsey Keltner |
| 14 | Larry Lynn |
| 17 | Toni Weissand |
| 18 | Shelley Thompson |
| 20 | McKenna Lohse |
| 21 | Gerry Eickhoff |
| 21 | Kaleb Maaske |
| 22 | Amando Aguayo |
| 22 | Jim Bell |
| 22 | Dayton Johnson |
| 22 | Ryan Varns |
| 23 | Isaac Tews |
| 24 | Bob Rolofson |
| 28 | Kendall Karrow |
| 29 | Marian Allen |
| 29 | Alek Vance |
| 30 | Christine Fauss |
| 30 | Dalton Hilt |
| 30 | Joe Keltner |
| 30 | Mandy Mulich |
| 30 | Jacob Weber |
March Anniversaries
| | |
| --- | --- |
| 9 | Gerry & Michelle Eickhoff |
| 10 | Jason & Courtney Allen |
| 10 | Jeremy & Tanya Williams |
| 13 | Jason & Ashley Berve |
| 17 | Larry & Arlene Swinnerton |
| 27 | Alan & Janet Paegelow |
Christ Our Savior Newsletter is published monthly and produced in email and print versions.


Jodi
e Berve
cosenews66053@gmail.com
If we've missed your birthday or anniversary co
ntact COS Office so we can
update our
records.