2012 Church Council Officers installed with special blessing at January 15th Sunday services

Pastor Andy shakes hand of Craig Holtzen, Council President, during the Installation of Officers Sunday, January 15. Officers pictured from left, Courtney Allen, Treasurer; Craig Holtzen, President; Dale Dotson, Finance; DeAnn Dotson, Worship; John Berve, Vice President; Jodie Berve, Education. Not pictured, Deb Bell, Care; Mark Burton, Secretary; Richard Fauss, Elders; Mike Mulich, Facilities; Linda Richards, Finance Secretary.

Church Council meets the first Tuesday of every month at 7:30 p.m. unless otherwise announced. Everyone is encouraged to attend to learn and participate in the business and mission of this church. The meeting opens with a devotion and prayer, then council members give brief reports on activities in their areas. Business of the church is discussed, proposals are heard, and council votes on various motions when necessary. Achievements are recognized and concerns are raised and discussed. Anyone can come listen, ask questions, and offer ideas. If you have a proposal or something you would like to put on the agenda, contact Pastor Andy or Craig Holtzen. Come, pull up a chair, and strengthen, build, and share in Christ Our Savior.
Pastor Andy Writes...
Pastor Andy Keltner
The Six Chief Parts
Luther's Small Catechism is a compilation of the basic teachings every Christian should know in order to communicate their faith and understand where to stand without compromise. The teachings in the catechism are based on Scripture. They are the teachings of the church which can be traced back to the first and second century church. The teachings of the catechism are divided into six chief parts. Luther prefaces these chief parts with the statement: "As the head of the family should teach them in a simple way to his household."
The first chief part is the Ten Commandments. The command- ments serve as a mirror to show us our sin. They serve as a curb to keep us from wandering away from our God. Then they serve as guidelines for our response to God's great love in Christ.
The second chief part is the Apostles Creed. The creed is our statement of faith. I believe; this is our confession. We believe in a God who creates, who redeems, and who makes us holy. We confess the triune God; one God three persons.
The third chief part is the Lord's Prayer. This is the prayer Jesus taught his disciples to pray. We come before God as a beloved child stands before a loving Father. This prayer summarizes our cry to God for a living eternal relationship based on grace alone.
The fourth chief part is the Sacrament of Baptism. Water the visible element with the Word of God is applied for the forgiveness of sins. The old sinful nature is drowned and we are born again in Christ. We are encouraged to remember our Baptism daily.
The fifth chief part is Confession. This is also called the Office of the Keys. Sins repented are forgiven. The church commissioned by Christ has the peculiar power to bind and lose sin. We are sorry and repent our sins and God in his mercy by the suffering and death of Christ declares us forgiven.
The sixth chief part is the Sacrament of the Altar. In with and under the bread and wine we receive the body and blood of Christ. This is God's gift for the forgiveness of our sin. As we partake in the sacrament we confess our common faith, we are strengthened in our faith, and empowered to serve.
These are the six chief parts. During the Lenten season, which starts on Wednesday, February 22, we will begin a six week journey on Wednesdays studying the six chief parts. Do your homework and study the catechism as a family. The truths shared in the catechism will equip you and your children to stand firm in their faith.
Walk with the church through the six chief parts during the season of Lent.
A Lenten Journey with Luther's Catechisms, Wednesdays during Lent
So what exactly is "Catechism?" Catechism is an elementary book containing a summary of the principles of the Christian religion in the form of questions and answers.
What was your first thought when you read in the headline that the midweek Lenten services this year were going to be on Luther's catechisms? Was it "Oh no, not catechism class all over again!" I can't help but feel a slight queasiness when I think of my gawky junior high school days and having to memorize and write out Luther's Small Catechism on Wednesday evenings and Saturday mornings under the unblinking surveillance of Pastor Single and Mr. Bickel, the Director of Christian Education.
But I now know that Martin Luther, in the early 1500's, was unrelentingly passionate about teaching his children, parishioners and the world about Christian teachings and doctrines according to the Bible. Luther strove to provide the necessary information for the "everyday guy" to know the sacrifice and saving power of Jesus Christ dying on a cross for salvation from sin and hell.
So whether you are an old Lutheran like me with fond memories of catechism class, or a new student of the Bible, or anything in between, please join us for the midweek Lenten services beginning February 22. I know I will "relearn" a few things--this is most certainly true!
DeDe Dotson, Worship Committee Chair
Additional services coming up:
Palm Sunday, April 1 (with Sunday School children participation)
Maundy Thursday, April 5, 7:00 p.m.
Good Friday, April 6, 7:00 p.m.
Easter Sunday Sunrise, April 8, 7:00 a.m.
Easter Sunday Celebration, April 8, 10:30 a.m.
LWML lavaliere project draws crafters to participate in monthly meeting and Bible study
Crafters work on lavaliere project at the January LWML meeting. Seated on left from left to right: Debbie Keltner, Cheryl Brown, Elizabeth McClymont, Robyn McClymont; Standing: Sandy Barsh; Seated on right from left to right: Linda Newman, Carrie Gregor, and Kathy Kirkpatrick.
Usually a few women gather one night a month for the LWML meeting, however, January's meeting was different. Participants almost tripled when crafters were encouraged to come help make lavalieres (beaded necklaces) for the upcoming Kansas District LWML convention. "We're going to have to do crafts more often!" exclaimed Barsh, COS LWML president, pleased over the turnout. The ladies participated in a Bible Study/Devotion and then began the fun of learning the pattern for stringing the beads. All fifty of the lavalieres were completed by the deadline.

The Lutheran Women's Missionary League (LWML) has been the official women's auxiliary of The Lutheran Church-Missouri Synod for over 65 years. The mission of LWML is to assist each woman of the Lutheran Church--Missouri Synod in affirming her relationship with the Triune God so that she is enabled to use her gifts in ministry to the people of the world (lwml.org). Consider attending the Feb. 13 meeting to learn more.


Four couples start spring Financial Peace University session
FPU students gather around the first video FPU lesson of the spring session being led by Pastor Andy. Previous sessions have been led by Jeff Axman, John Berve, and Dennis Lee. This is the sixth FPU session held at Christ Our Savior since 2009.
JOY Club kids kick back at the PJs, pasta, pizza, and penguins party
Waiting for the movie to begin in true PJ party style are, from back to front, Tanner Lee, Grace Walania, Koell Smith, Kristen Bell, Grace Rolofson, and Shyloh Waite.
We had a positively perfect pajama, pasta, pizza, and penguin party!! We started the night off with some pizza or pasta then we watched "Mr. Poppers Penguins." For the big kids, we had the football games on. It was a blast!!
We do have to apologize to the kids. We were hoping to take them to the "Coco Key" indoor water park in February, however, with some of the local sporting events coming up, we aren't going to be able to make it happen like we had hoped. Please keep an eye on the bulletin for a new date.
February 19th we will be going with Pastor Andy to the nursing homes and hopefully a lot of the kids can make it. I know the residents LOVE seeing the kids.
If you have any questions or would like more information about the JOY Club please contact Deb Bell or Gracie Waite.
High School Youth Group
"I will praise you, for I am fearfully and wonderfully made; marvelous are your works, and that my soul knows very well." Psalm 139:14
Our tuition goal of $1000 is very close for our Freedom School Student at Grace United! I would like to thank the Karrow's for their blessed gift of $100 toward the tuition! Our efforts will continue with the Pre-Service meals during Lent. After our goal is met, the remaining offerings will be donated to Christ Our Savior Lutheran Church.
"Do not be conformed to this world (this age), (fashioned after and adapted to its external, superficial customs), but be transformed (changed) by the (entire) renewal of your mind..." Romans 12:2
With our conflicting schedules our movie night and scavenger hunt on the Plaza has been rescheduled. We plan to visit the Plaza this spring for the scavenger hunt. Look for this date to be announced in the April or May Newsletter. However, the Youth will be going to the Palazzo Theatre Friday, January 27th, to view the movie "Extremely Loud, and Incredibly Close", at 7:30p.m.. We will plan to meet at the church at 6:30p.m. Our Youth Group meeting will follow Sunday, January 29th at 7:00p.m. in our classroom. Our group has been discussing the transformation of the disciples, and their decision to follow Christ. We talked about how and when this calling has happened for us, and how we feel, knowing the joy and peace that Jesus brings! To be attentive to God's calling, and the transformation and renewal of our hearts and minds!
"Bring forth fruit that is consistent with repentance (let your lives prove your change of heart.)" Mathew 3:8
Our February Youth Group Meeting will be on the 12th at 7:00p.m. held in our classroom. We will continue our discussion of discipleship and our future efforts to help people in need. Our meeting will be our "Valentine Theme". Activities will relate to the love for others through Christ Jesus and how our "change of heart" can spread to others through Jesus love for all! Let us know if you are in High School and would like to become a member of our group! We always enjoy and are thankful for new participants!!!
God Bless,
Donica
cell (816) 258-1503, home (913)837-1472
donica@mokancomm.net
Adult Choir "Musical Notes"
Sing to him a new song. Psalm 33:3
Remember "The woods would be silent if only the best birds sang."

Come and join us for our last few practices!

We meet every Sunday in the church sanctuary, from 11:45 a.m. until 12:15 p.m. (unless otherwise stated in the bulletin). We will be closing our choir season out on the last Sunday in February by singing at the 10:30 service and would love to have any one who enjoys singing to join us at our practices!
If you have any questions or wish to join us, please feel free to ask any fellow choir members or contact the choir director,
Michelle Eickhoff.
Michelle Eickhoff H-(913)837-5276
W-(913)780-7590 C-(913)302-5282
meichhoffpr@olatheschools.org gmicough@hotmail.com
FEBRUARY CHOIR PRACTICE SCHEDULE
SUN FEB 0511:45am-12:15pm
SUN FEB 12 11:45am-12:15pm
SUN FEB 19 NO PRACTICE
WED FEB 22 7:45pm-8:15pm (after Ash Wednesday service)
SUN FEB 26 11:45am-12:15pm
Lenten Services


All Lenten Services are on Wednesday evenings at 7:00 p.m. Before each service, all are invited to participate in a fellowship meal at 5:30 p.m. hosted by COS High School Youth. Freewill donations will benefit Grace Freedom School scholarship and COS.
LENTEN SERVICES
The Greatest of These is Love: The Ten Commandments
Feb. 29 This I Believe: The Apostle's Creed
Mar. 7 Our Father Who Is In Heaven: The Lord's Prayer
Mar. 14 We Have Received the Washing of Regeneration: Holy Baptism
Mar. 21 We Are Forgiven: The Office of the Keys
Mar. 28 We Eat A Holy Supper: The Sacrament of the Altar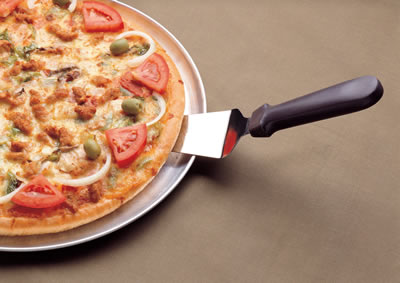 Pizza with Friends
for Christ Feb. 4
Friends for Christ will meet Saturday, February 4th, at 6:00 p.m. in the church basement. The theme is Pizza. The evening events include food, fellowship, and a Bible study. Everyone is invited and encouraged to attend. Bring your favorite pizza to share.

Lutheran Women's Missionary League
Lutheran Women's Missionary League (LWML) will meet on Monday, February 13 at 7 p.m. in the church basement. There will be a Bible study and a short business meeting. If you have questions contact Sandy Barsh or Linda Newman.
Altar Guild


Those providing February altar flowers:
Feb 5 Walt & Kathy Chester
Feb 12 Eickhoffs
Those who sign up for flowers have 2 options. You can provide them (picking them up and having them at church before the 8:00 a.m. service) or contact Sandy Barsh and she will pick up the flowers. The cost will be $15.00. Make checks payable to Sandy Barsh. Flowers can be taken home after the 2nd service.Vases should be returned to church.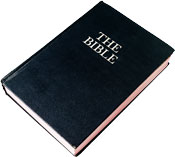 February Education
Mondays
Financial Peace University
7:00 p.m.
Wednesdays
(1st-15th)
Confirmation Class
6:00 p.m.
Evening Bible Study
7:15 p.m.
Wednesdays
(22nd-29th)
Fellowship Meal
5:30 p.m.
Lenten Service
7:00 p.m.
Evening Bible Study
7:45 p.m.
Thursdays
Morning Bible Study
9:30 a.m.
(Contact Sandy Barsh
for location 837-2997)
Sundays
Sunday School
Ages 3-Adult
9:15 a.m. - 10:15 a.m.


Address Changes
Katie Coffey
1406 N. Broadway
Louisburg, KS 66053


Audra & Ty Robinson
1511 N. 4th St. E.
Louisburg, KS 66053


Loren & Carrie Hoskins
10 N. 14th Apt. 1413
Transferred In
Loren & Carrie Hoskins
from
Timothy Lutheran Church
Blue Springs, MO
THANK YOU,
DEB and GRACIE!
Thanks to Gracie Waite and Deb Bell (and Jim Bell who is always working behind the scenes), for their creative gifts they share with JOY Club and for their love of teaching children to know Jesus. Deb and Gracie are pictured here in their PJ's for the Pajamas, Pizza, Pasta, and Penguins movie night for 3rd through 8th graders in JOY Club. If your kids aren't participating in JOY Club, they are really missing out on great fun and christian growth experiences. Thank you Gracie, Deb and Jim. You are amazing, selfless, volunteers.



In the Military
Military members and friends of our congregation include:
Amando Aguayo
Michael Casper
Greg Jeffery
Ryan Helms
Mark Edgar
Ray Gigliotti
James Keltner
Joe Herold
Parker Herold
Micah Mesman
Christian Rieck
Cole Turney
February
Birthdays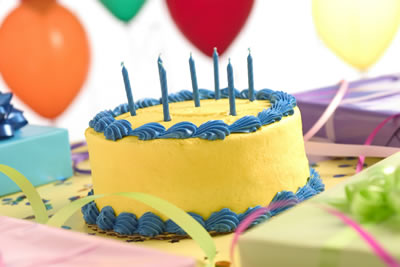 1 Jeff Thompson
2 Matthew Brown
2 Donica Littrell
3 Debby Axmann
7 Shawn Helms
9 Grace Rolofson
10 Carrie Hoskins
10 Grace Walania
11 Christian Eickhoff
11 Deanna Pooler
12 Madeline McDaniel
13 Alexa O'Connor
16 Daniel Bell
17 Roxanne Hilt
18 Dennis Lee
18 Harvey Lightner
19 Wayne Carlson
19 Garrett Rolofson
19 Jinnie Willey
21 Michael Gregg
21 Billy Weissend, Jr.
24 Mable Graham
25 Michael Allen
25 Gloria Sharp
25 Maureen Smith
26 Kyle Littrell
27 Anders Vance
28 Tyler Stewart
29 Michael Thomas
February Anniversaries
6 Chris & Cheryl Godsey

14 Chris & Gail Brown
16 Jeff & Shelley Thompson
Christ Our Savior Newsletter is published monthly and produced in email and print versions.


Jodi
e Berve
cosenews66053@gmail.com
If we've missed your birthday or anniversary co
ntact COS Office so we can
update our
records.
coslc
office
@yahoo.com


"God is spirit, and those who worship him must worship in spirit and truth." John 4:24 ESV