Children's Christmas Service: For Nothing is Impossible with God
(Luke 1:37)
Children sang "Happy Birthday Jesus" at the Children's Christmas Service, Sunday, Dec. 18, 2011. Preschool through high school participated in singing, reading, and greeting, and covered the positions of ushers, and acolyte. They were amazing in raising their gift of worship to God. AMEN!
Pastor Andy Writes...
Pastor Andy Keltne
Arise, Shine!
January is the month of Epiphany. The church celebrates the festival of the Epiphany on January 6. The theme of the Epiphany revolves around light. It also celebrates the revelation of God in the person and work of Christ the Lord.
Arise, shine, for your light has come, and the glory of the Lord has risen upon you. For behold, darkness shall cover the earth, and thick darkness the peoples; but the Lord will arise upon you, and his glory will be seen upon you. And nations shall come to your light, and kings to the brightness of your rising. (Isaiah 60:1-3)
Jesus is the Light of the World he shines bright in the darkness. Last week I visited with the family of a suicide. They talked about the darkness that surrounded their loved one. We are bombarded by darkness as we look around in our world. The problems are obvious the solutions are hidden. The darkness impacts our relationships and our daily routine. Jesus is the light that shines in the darkness and brings us life and hope. This is the gift of the incarnate Christ. He comes into our sin darkened world and shines the brilliant light of God's love.
Isaiah calls God's people to arise and shine. We are to reflect the light of Christ into our sin darkened world. St. Paul in Philippians Chapter 2 explains it like this in verses 14 through 18,
"Do all things without grumbling or questioning, that you may be blameless and innocent, children of God without blemish in the midst of a crooked and twisted generation, among whom you shine as lights in the world, holding fast to the word of life, so that in the day of Christ I may be proud that I did not run in vain or labor in vain. Even if I am to be poured out as a drink offering upon the sacrificial offering of your faith, I am glad and rejoice with you all. Likewise you also should be glad and rejoice with me."
We are called and encouraged to shine like stars if I look at other translations of this passage. Paul explains that we do this as we live in relationship with one another and do not grumble and complain. He explains that he shines even in the face of suffering and persecution. The reason we shine is because we are children of God. We are cleansed in the Blood of the Lamb. We are blameless and innocent as the redeemed of God.
Epiphany is the season of Light. Jesus is the light of the Lord. He comes into our sin darkened world and destroys the power of sin death and the devil. We are called to reflect his light and share his love and forgiveness.
"Arise, shine, for you light has come, and the glory of the Lord has risen upon you."
It is a tremendous privilege that God gives his children. We are called to reflect his light.
Arise, shine!!
Back to Top
Adult Choir Musical "Notes"
Thank you COS congregation for supporting our Christmas Cantata. It was so nice to see such a large gathering to worship Christ through song.
Congratulations choir on the Christmas Cantata! It was beautiful! Bravo! And thank you for the flower arrangement and gift card! You are an awesome group to conduct and make music with!
Choir rehearsals will begin again on Sunday, January 8. Please bring your folders, cantata music and any old music to turn in. We'll be starting a new song to sing in February. This will be our last song of the season. So mark your calendars and bring a friend! As always rehearsals begin immediately after the 2nd church service and last 30-45 minutes. Please try to be as prompt as possible and try to attend as many rehearsals as possible. Remember these rehearsals are to help you learn your part.
Have a Merry Christmas and Happy New Year!
Michelle Eickhoff
H-(913)837-5276 W-(913)780-7590 C-(913)302-5282
meichhoffpr@olatheschools.org or gmicough@hotmail.com
JOY Club (3rd - 8th Grade)



GREAT JOB KIDS!


First of all We would like to thank all the kids for doing such a wonderful job on the children's service and thank you to the parents for helping the kids get to practice it was awesome!


PAJAMAS, PIZZA, AND A MOVIE, OH MY!


Coming up January 14 we are planning to have a pajama, pizza, and movie night. Come in your most funny, comfy, or crazy jammies and feel free to bring a pillow or blanket for lounging. Look to the bulletin for upcoming details. We wish everyone a very Merry Christmas!
God Bless,
The JOY Club


High School Youth Group
"For unto us a Child is born, to us a Son is given, and the government will be on His shoulders. And He will be called Wonderful Counselor, Mighty God, Everlasting Father, Prince of Peace." Isaiah 9:6
We hope that everyone had a Christmas full of God's blessings and moments shared with family and friends that communicated Christ's love and message for all to hear and be heard! Christ is born! What a feeling of joy and celebration! I am so thankful to have the opportunity to serve our Lord and to celebrate his birth. What a Miracle...to be given the gift of God's love through his son!
"Be filled with the Spirit. Speak to one another with psalms, hymns and spiritual songs. Sing and make music in your heart to the Lord." Ephesians 5: 18-19
Members of the High School Youth group sang "I Am" by Mark Schultz for the prelude at the Children's Christmas Service.


I am so proud of the High School Youth for their courage and commitment to sing for God and our congregation on Dec. 18th during the Children's Christmas Service. This was the first time that our group has organized and practiced a song to sing. At first, they were not sure if they could, but after hearing their voices together, the communication of the spirit gave them a desire to sing and lift their praise! The song, "I Am", is a special song written by Mark Schultz that communicates God's voice. It was very emotional for me as I listened and watched the Spirit move through our group that morning. It was the most beautiful version I have heard.

"Whatever your hand finds to do, do it with all your might."

Ecclesiastes 9:10

I would also like to thank the Youth, Parents and Congregation for all of their hard work last month involving our efforts for Grace United Ministries. From gathering the winter clothing, preparing the pre-service Advent meals, and donating the toys for the children at Grace! The Spirit of God was in motion, and His love was felt all around us!

We are very close to reaching our goal with the "Freedom School" tuition. Our next meeting will be held on Saturday, January 7th, at 2:00p.m.. After our meeting, we will be going to the Plaza to see the lights and to enjoy a dinner, movie and scavenger hunt. The cost will be around $30.00. If you are in High School, and have not had the opportunity to join our Youth Group, please let me know if you would like to attend any of our meetings or activities!

Merry Christmas COS and Happy New Year!

God Bless,

Donica

cell (816) 258-1503; home (913)837-1472; donica@mokancomm.net
COS Helps 50 Families at Agape Food Pantry

Thank you to Sandy Barsh, Don & Linda Newman, Pat Walker, and Cheryl Brown for their help at the Agape Food Pantry, Wednesday, Dec. 21, 2011. About 50 families were helped that morning.

"Toys for Grace" -A HUGE THANK YOU!
WOW!! The people of this church REALLY came through in a HUGE way--and in a HURRY! HUGE THANK YOU's are not sufficient. My profound gratitude goes to all who passed the word and helped out in an emergency. GOD provided, through His people!
When Grace faced a sudden shortage of Christmas toys, the folks at COS went on a shopping spree--and all within one week! Other people bought toys, too, and we ended up with an awesome supply for all ages as well as extras left for those in the community who could not preregister, but came on Christmas Eve to do some last minute shopping. Some of the excess games and toys will be used as awards for students in the After-School Tutoring program this week, and in next summer's Freedom School.
Special thanks to Jodie Berve who, without hesitating--when I first got the bad news and was panicked Sunday night, Dec. 11--said she would draft an "eAlert" and get it out to the 65 or so email addresses the church now has. WOW, did that work! The power of our church's first-ever eAlert that went out the next day was proven IMMEDIATELY.
Two families called me that same night and said they were going shopping!! The High School Youth Group helped Grace once again. Toys and checks began arriving by the Wednesday Advent Service, and many more toys came in on Sunday. Our people also let others know!! Teresa Schlegel received checks from two neighbors! Torry Turney's mom, Pat Schaaf, involved her church, Bethlehem Lutheran in Raymore; in just two days, that church filled the back end of Torry's car with toys and also gave $110! Besides a total of $640 given to Grace, the huge pile of toys in the narthex last Sunday did not even include those from Raymore and many others already in my garage. When I drove down to Grace for the Giveaway on Monday, Dec. 19, my pickup truck was FULL. I totally filled the cab and piled toys even higher under the tarp to make room at the very rear for a 1,000-lb. pallet of 80 turkeys from Harvesters.
Thanks to Teresa Schlegel who crocheted 100 beautiful kids' scarves to add to caps, mittens, and underwear also available at the Christmas Giveaway. Some shoppers had a long wait, but enjoyed homemade goodies to help pass the time, thanks to Christine Fauss. The Christmas Giveaway is always an awesome experience at Grace.
Separately -- special thanks to Jim Bell for repairing the vandalized sound system in the sanctuary at Grace. He also fixed the totally messed-up computers and internet that have plagued the office workers at Grace for many months. Jim is a blessing to MANY churches, not only COS and Grace!
Please continue to keep Executive Director, Rev. Sharon Garfield in your prayers --for strength during chemo, and for remission again from her cancer. Please also pray for GUCM's finances, so we can hire someone Sharon can train, capable of eventually taking over as Executive Director.
The support for inner-city ministry at Grace within our church out here in Louisburg is AWESOME!!
Bob Kirkpatrick (837-5804)
CONSIDER JOINING THE CHOIR!
Here's a conversation with a

potential choir member...
I've never sung in a choir before...
There is always a first time for everything! Every rehearsal we learn and review about proper posture, breathing and tone production required to sing. We also learn to read music, as well. The basics involved in making music will always be provided and reviewed.
But...I can't sing well...
This is not true! Everybody can learn to sing. The fact that singing is a natural ability is a MYTH. Singing must be practiced. Ask any choir member if they believe that his or her singing has improved from being in the choir--the answer will be yes!!! If their singing has improved, yours will too!!!
Well...I'm simply too shy to sing...
First of all, you will never be asked to sing by yourself, unless you would like to. Also, if you are shy, what better place is there to sing than a church choir? We accept anybody, at any skill level.
No matter the great things you tell me about the choir...I'm just too busy...
Church choir is a big commitment, however we can accommodate! You can take as much time as you need. We are happy to have you when you are available to sing.
Alright...why would you want me?
The adult choir is open to anyone junior high school aged and older. We want anyone, despite musical abilities or accomplishments, who wants to express their love for God through music. Making music can be a profound experience to those who are willing to give it a try. Music can also be intimidating; however, our church choir strives to provide a comfortable place to experiment with music. We hope that our choir will continue to grow throughout this season.
You know what...you convinced me.
I've been attending this church for years and finally I have decided to join the choir!!!
Quick Links
Thanks to those who provided Poinsettias!
Walt & Kathy Chester
Dale & DeAnn Dotson
Steve Edgar
Shirley Fuller


Bob & Kathie Kirkpatrick

Larry & Diane Lynn
Don & Linda Newman
Dave & Kara Raetzel

Chloe Renner & Jennifer Leman

Larry & Arlene Swinnerton
Dr's Jeffrey & Shelly Thompson

Pat Walker
In Memory of Bonnie Carlson
Dec. 6, 2011

Bonnie C
ar
lson, an active member of the LWML o
f Christ Our Savior, died December 6, 2011 at Bethany Home in Lindsborg. Until her health began to fail, she lived with Bill, Jill, Karleen, & Wayne Carlson and attended and supported this church. We will miss her positive outlook, but know that she suffers no more.
Thanks for supporting the Children's Christmas Service
Thanks to everyone who helped and participated in the Children's Christmas Service and Pancake Breakfast. Thank you to Gracie Waite, DeAnn Dotson, Dave & Kara Raetzel, and Jim and Deb Bell for all their work. Special thanks to Craig Holtzen for arranging Chris Cakes and covering the difference in the freewill offering.
Also thanks to Donica Littrell, Christine Fauss, Kathy Kirkpatrick, and others for adding variety to the brunch menu.
Thank you to THRIVENT!
All the participants in the 2011 Christ Our Savior Lutheran Children's Christmas Program on Sunday, December 18, 2011 received either a Christmas goodie bag or a t-shirt. Was this Santa Claus in action? No! The funds to purchase these gifts came from a generous $250 donation from Thrivent Financial for Lutherans. If interested in learning more about Thrivent financial services and outreach, please visit their web site www.thrivent.com or ask Pastor Andy.
FOR NOTHING IS IMPOSSIBLE WITH GOD! (Luke 1:37)
Soup & Salad with Friends for Christ
Friends For Christ will meet Saturday, January 7th at 6:00 p.m.in the church basement. The theme is Soup & Salad.The evening events include food, fellowship, and a Bible study. Everyone is invited and encouraged to attend.
Lutheran Women's Missionary League: Crafters Needed!
Lutheran Women's Missionary League (LWML) will meet on Monday, January 9 at 7 p.m. in the church basement. Crafters are welcome to come help make lavalieres out of beads to give to the people attending the convention in April of 2012. Christ Our Savior LWML has 50 lavalieres to make so any help is appreciated. Directions and supplies will be provided. There will also be a Bible Study and a short business meeting. If you have questions contact Sandy Barsh or Linda Newman.
Those providing January altar flowers:
January 1 Steve Edgar
January 8 Paul Richards
January 22

OPEN
January 29 Walania
Those who sign up for flowers have 2 options. You can provide them (picking them up and having them at church before the 8:00 a.m. service) or contact Sandy Barsh and she will pick up the flowers. The cost will be $15.00. Make checks payable to Sandy Barsh. Flowers can be taken home after the 2nd service.Vases should be returned to church.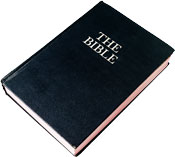 January Education
Wednesdays
Confirmation Class
6:00 p.m.
Evening Bible Study
7:15 p.m.
Thursdays
Morning Bible Study
9:30 a.m.
(Contact Sandy Barsh
for location 837-2997)
Sundays
Sunday School
Ages 3-Adult
9:15 a.m. - 10:15 a.m.
Pastor Andy will be the coordinator for the next FPU class starting January 9th.


The class will take place on Monday evenings at 7 p.m. Sign up at the following website.

www.daveramsey.com/fpu/
Transferred Out
Jason, Ashley, & Addison Berve to


Faith Lutheran

Ottawa, KS
United in Marriage
Tonya Topel &


Ryan Chapman



In the Military
Military members and friends of our congregation include:
Amando Aguayo
Michael Casper
Greg Jeffery
Ryan Helms
Mark Edga
Ray Gigliotti
James Keltner
Joe Herold
Parker Herold
Micah Mesman
Christian Rieck
Cole Turney
January
Birthdays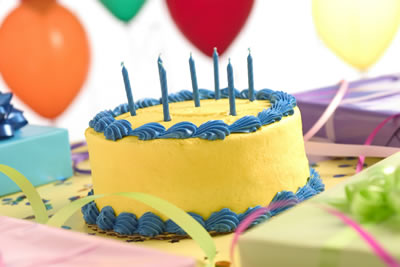 7 Diane Carter
9 Mike Mulich
11 Kathy Chester
12 Courtisa Sharp
12 Torry Turney
13 Alan Pagelow
14 Cheryl Godsey
15 Mindy Bell
15 Ava Littrell
15 Pat Walker
17 Bob Kirkpatrick
17 Stephanie Lohse
18 Billy Weissand
19 James Gigliotti
19 McKenna Maaske
21 Bill Carlson
21 Amanda Gregar
22 Adelyn Moore
22 Kathy Richards
26 Jeannie Aguayo
27 Reagan Varns
27 Rich Walania
28 James Keltner, Jr.
30 Anna Rose
30 Ashley Rose
31 Elizabeth MacClymont
January Anniversaries
9 Larry & Diane Lynn

20 Shawn & Emily Helms
Birthdays and
Anniversaries
If we've missed your birthday or anniversary, please contact the church office by email at

coslcoffice@yahoo.com

or leave a message at (913)837-4502 so we can update our records.
After Jesus was born in Bethlehem in Judea, during the time of King Herod, Magi from the east came to Jerusalem and asked, "Where is the one who has been born king of the Jews? We saw his star when it rose and have come to worship him."
Matthew 2:1-2