Join Your Christ Our Savior Family to Prepare for and Celebrate Our Savior's Birth

ADVENT SERVICES


"WAITING WITH COMFORT"--Wednesday, December 7
The youth will serve "Mexican" food for Supper from 5:30 - 6:30 p.m. Followed by Worship Service at 7 p.m.
"WAITING WITH JOY"--Wednesday, December 14
The youth will serve a Chili & Baked Potato Bar from 5:30 - 6:30 p.m. Followed by Worship Service at 7 p.m.
The freewill offering collected at the meals will support the "Freedom School" tuition fund at Grace United.
CHRISTMAS CELEBRATIONS
Children's Christmas Service--"For nothing is impossible with God!" (Luke 1:37) Sunday, December 18, 10:30 a.m. Children will greet, usher, sing, read, and play instruments. Sunday school, Joy Club, and High School Youth are working very hard with their leaders and teachers to make this service special. Food and fellowship will follow the service. If you want to help out with the post-service fun, contact Donica Littrell, 837-1472 or (816)258-1503. Plan to attend and make this your new Christmas tradition.
Cantata--"Lead Me Back to Bethlehem." Sunday, December 18, 7:00 p.m. Our growing, wonderful choir has been busy practicing many Sundays and evenings to give us all a spiritual Christmas experience. Support the choir by making this a part of your Christmas celebration!
Christmas Eve Service
Saturday, December 24, 5:00 p.m.
Christmas Candlelight Service
Saturday, December 24, 11:00 p.m.
Christmas Morning Communion Service
Sunday, December 25, 10:00 a.m.
NEW YEAR'S CELEBRATION
New Year's Eve Communion Service
Saturday, December 31, 7:00 p.m.
New Year's Day Service
Sunday, January 1, 10:00 a.m.

Please note: Christmas and New Year's fall on Sunday this year. There will only be ONE service on those days and there will be no Sunday School/Bible classes.
Pastor Andy Writes...
Pastor Andy Keltner
Nothing is Impossible with God
Gabriel, the angel of the Lord appeared to Mary. He told her she was highly favored by God and she would give birth to a son. "He will be great and called the Son of the Most High." (Luke 1:32) This was amazing for Mary since she was a virgin. Gabriel answers Mary and in his answer we learn a great truth. "For nothing is impossible with God." (Luke 2:37) Mary responded to this promise by stepping out in faith. She trusted the promise of God and was faithful in her response.
This should be our response to God. We should trust the promises of God and boldly step out in faith. Nothing is impossible with God. The last book in the Old Testament is Malachi. During the Advent season the church reads from Malachi chapter 3 which points to John the Baptist who will prepare a way for the Lord. Then in verse 6 of chapter 3 Malachi writes: 6 "For I the Lord do not change; therefore you, O children of Jacob, are not consumed. 7 From the days of your fathers you have turned aside from my statutes and have not kept them. Return to me, and I will return to you, says the Lord of hosts. But you say, 'How shall we return?' 8 Will man rob God? Yet you are robbing me. But you say, 'How have we robbed you?' In your tithes and contributions. 9 You are cursed with a curse, for you are robbing me, the whole nation of you. 10 Bring the full tithe into the storehouse, that there may be food in my house. And thereby put me to the test, says the Lord of hosts, if I will not open the windows of heaven for you and pour down for you a blessing until there is no more need. 11 I will rebuke the devourer for you, so that it will not destroy the fruits of your soil, and your vine in the field shall not fail to bear, says the Lord of hosts. 12 Then all nations will call you blessed, for you will be a land of delight, says the Lord of hosts."
Mary was faithful to God. She was obedient and she stepped out in faith because she believed the promises of God. Nothing is impossible with God. God placed His Son in Mary's womb. Mary was the mother of God. We believe this and we confess this every Sunday in our worship. Jesus was born of a virgin. The impossible becomes a reality.
There are those who claim Christ but do not come to the worship services of God's house and do not bring their first fruits. Malachi says that they are stealing from God. We do not bring our first fruits for many reasons. Many think they cannot afford to give their first fruits. According to Malachi we cannot afford not to bring our first fruits to the Lord. Many see this as Law. We must tithe. The truth is, it is a promise of God. Matthew 6:33 "But seek first the kingdom of God and his righteousness, and all these things will be added to you." We bring our first fruits to God and he will bless us. But Pastor this is impossible. Nothing is impossible with God.
God has blessed us. He sent his Son to atone for our sins. He kept the promises made in the Old Testament to send a Savior. Jesus is the fulfillment of the promise. We are the chosen and redeemed children of God. As His chosen children we should respond as Mary responded. We are called to be faithful and obedient to God. We are called to bring our first fruits before the altar of God that he might grant us the increase and expand His kingdom. God keeps His promise. You will be a land of delight. Nothing is impossible with God.
Back to Top
Altar Guild
Those providing altar flowers for this month are:
December 4 Eickhoff's December 18 Bob Richard's
December 11 OPEN December 25 Jacob Bell's
Those who sign up for flowers have 2 options. You can provide them (picking them up and having them at church before the 8:00 a.m. service) or contact Sandy Barsh and she will pick up the flowers. The cost will be $15.00. Checks should be written to Sandy. Flowers can be taken home after the 2nd service. Vases should be returned to church.
Adult Choir Musical "Notes"
The choir has been busy practicing for the Cantata "Lead Me Back to Bethlehem." Plan to make it part of your Christmas celebration!
Take Note: Extra Cantata Practices:
Wednesday, Nov. 30 7:45pm - 8:30pm
Wednesday, Dec. 7 7:45pm - 8:30pm
Wednesday, Dec. 14 7:45pm - 8:30pm
Christmas Cantata Dress Rehearsal:
Saturday, Dec. 17 10:30am-12:00pm
Please mark your calendars now!
At Dress Rehearsal, we will practicing the cantata with our speaker, sound system, lighting, etc. Please make it a point to be there as this will be our only Dress Rehearsal.
Christmas Cantata! Christ Our Savior's Christmas Cantata performance is scheduled for Sunday, December 18 at 7:00 p.m.
All rehearsals begin immediately after the 2nd church service. Please try to be as prompt as possible and try to attend as many rehearsals as possible. If you know you will be gone, please contact Michelle ASAP.
How to contact me: (Home) 913-837-5276
(Work) 913-780-7590
(Cell) 913-302-5282
(Email) meickhoffpr@olatheschools.org
or gmicough@hotmail.com
JOY Club (3rd - 8th Grade)

December is going to be very fun and very busy for us. To start off we are going caroling Sunday December 4th. We will meet @ the church 4:45, from there we will visit the nursing homes and a few other homes. Then we'll head back to the church for refreshments. Please bring your friends, family or anyone who would like to join us :) We are spending the next few Sundays in December (during Sunday school time) to prepare for our youth service on December 18th during the 10:30 service.
God Bless, -JOY Club
Back to Top
High School Youth Group
"I wait for the Lord, my soul waits and in His word I put my hope. My soul waits for the Lord more than watchmen
wait for the morning." Psalm 130:5-6
We are so thankful for God's blessings. "O give thanks to the Lord, for He is good; for His mercy and loving-kindness endure forever!" 1 Chronicles 16:34. Our H.S. Youth joined to help decorate the nursing home on the 20th of November for the Christmas Season. We helped to hang snowflakes and ornaments throughout the halls. The patients were happy to see us, and we enjoyed visiting with them as we helped to brighten their home. We have been invited back to finish the decorations on Saturday, December 3rd. Our group will be meeting at 3:30 and leaving from the Church shortly after.
"The steps of a goodman are ordered by the Lord: and he delighteth in his way." Psalm 37:23
During last month's meeting, Cindy Karrow, Michelle Eickhoff, Kara Raetzel, and Robin MacClymont joined forces to plan the Advent Pre-Service Meals. Christine Fauss has offered to make our desserts for each meal. The organization and helpful hearts are a godsend to our group. The meals planned are as follows:
Wednesday, November 30th - Italian
Wednesday, December 7th - Mexican
Wednesday, December 14th- Chili and Potato Bar
The meals will be served at 5:30 p.m., and usually run until 6:30 or 6:45p.m., with the Advent Service beginning at 7:00p.m. All of the offerings and contributions collected will go to the "Freedom School" tuition fund at Grace United.
Our Youth Group is excited to be a part of the Christmas Service on Sunday, December 18th, at 10:30a.m.. From greeting, singing, reading and passing the offering, the service will give our Youth a wonderful opportunity to declare their faith and to lift their praise and worship. We have been working on a song that is close to the heart, and I am very proud of how hard the group has been working to have it ready for our worship and praise.
We would like to thank COS for all of the donations to Grace United and our Coat and Clothing drive for the people in need. Your generous hearts are dearly appreciated. We hope that you have a Blessed Christmas!!! "And she shall bring forth a son, and thou shalt call his name Jesus: for he shall save his people from their sins." Mathew 1:21 "For unto you is born this day in the city of David a Savior, which is Christ the Lord." Luke 2:11
"Now thanks be to God who always leads us in triumph in Christ." 2Corinthians 2:14
God Bless,
Donica
cell (816) 258-1503
home (913)837-1472
donica@mokancomm.net
Christmas Giveaway! Anyone interested in helping bag food or helping needy folks "shop" at Grace for toys or clothes or other Christmas gifts, let me know; I will be going. Probably Mon.-Tues., Dec. 19-20.
Because our huge in-kind donor (COR) cut us back for Christmas, Harvesters is not giving nearly as much free meat as usual , and now Toys for Tots says it has FAR fewer toys this year than last, we are having to cut back sharply on the number of families pre-registered for the holidays. For the special food we give out for cooking Thanksgiving meals, we had to reduce our families by nearly half. Only if the picture changes will we be able to increase registrations for Christmas.
Thank you to Teresa Schlagel for crocheting 100 scarves, beautiful handmade gifts for the kids we serve! Thanks too to the High School Youth Group for continuing to collect jeans, coats, and other warm clothes for Grace's needy families for this winter. Please support the Youth's fundraiser Advent dinners in December; the money will help Grace tutor a child after school. The number of students (and schools) in our tutoring program is growing as word spreads about the academic progress being made. (We always need more adult 1-on-1 tutors!)
Prayers Appreciated! Exec. Dir. Rev. Sharon Garfield continues to receive chemo two Thursdays out of three, so she is only in town half the time, and her energy level is extremely low. Even so, her mind is focused on Grace, and we are blessed to have staff carrying on in her absence. Please pray for her strength and recovery. Please also pray for GUCM's finances, so we can hire someone Sharon can train, capable of eventually taking over as Exec. Dir.
Bob Kirkpatrick (837-5804)

This is the season where we celebrate that God comes to us. This is what makes the Christian religion unique. We are powerless to approach the throne of God. God comes to us. He is the Babe in the manger and the criminal on the cross. The Lord is our righteousness. We are children of God by His choice and not our merits.
May your Christmas be blessed with the presence of Christ the Lord! Have a blessed CHRISTmas. We celebrate during the holidays our church family. We pray for your faith to be strong as you glorify the incarnate Lord.
Pastor Andy, Debbie & Family
Quick Links
Annual Voters Meeting
The annual Voter's Meeting of Christ Our Savior Lutheran Church will immediately follow the 10:30 a.m. worship service on December 11th.
Items on the agenda include: Election of President and Treasurer and approval of the 2012 Budget.
Who should attend this meeting? All confirmed members of the congregation.Take an active and vested role in this church by attending this important meeting.


Lutheran Women's Missionary League
Lutheran Women's Missionary League (LWML) will meet on Monday, December 12 at 7 p.m. in the church basement. There will be a Bible Study and a short business meet- ing. All ladies of the congregation are in- vited and encouraged to attend. If you have questions talk to Sandy Barsh or Linda Newman.

Thanks so much to everyone who provided a snack or baked good for the reception after the Thanksgiving Com- munity Service. They were all wonderful and greatly appreciated! The Care Team
Thanks also to the Care Team, Deb Bell, Angie Graham, and Amy Mulich, for all the work they did in organizing the reception!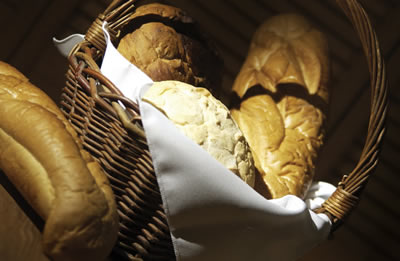 December 21st is "our day" at the Agape
Food Pantry.

If you are available from 8:30 - 10:30 a.m. on that day and would like to help,

let Sandy Barsh know.

(913) 837-2997
Altar Flowers Sign-up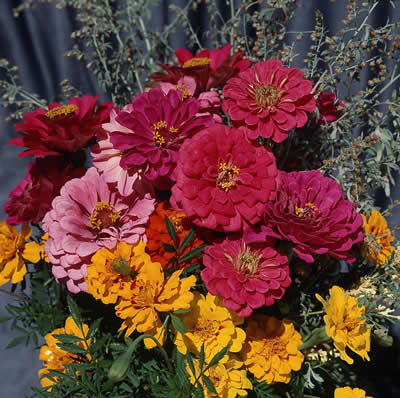 A new flower chart for January - March is on the bulletin board in the narthex.
Pastor Andy will be leading Dave Ramsey's Financial Peace University in January, tentatively set for Monday nights at 7:00 p.m. If you are interested, please let him know ASAP so plans can be finalized.
Friends for Christ

Friends For Christ will meet Saturday, December 3rd at 6:00 p.m.in the church basement. The theme is - "family recipes" or anything you would like to share with those attending. The evening events include food, fellowship, and a Bible study. Everyone is invited and encouraged to attend.
December Education
Wednesdays
Evening Bible Study (following Advent Service)
7:30 p.m.
Thursdays
Morning Bible Study
9:30 a.m.
(Contact Sandy Barsh
for location 837-2997)
Sundays
Sunday School
Ages 3-Adult
9:15 a.m. - 10:15 a.m.
Transferred Out
Brandon & Leann Steinert
to St. John Lutheran Church, Ellinwood, KS



In the Military
Military members and friends of our congregation include:
Amando Aguayo
Michael Casper
Greg Jeffery
Ryan Helms
Mark Edga
Ray Gigliotti
James Keltner
Joe Herold
Parker Herold
Micah Mesman
Christian Rieck
Cole Turney
December
Birthdays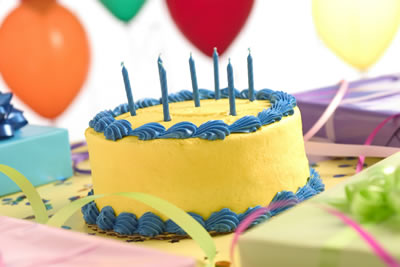 1 Howard Willey
2 Micaela Eickhoff
3 Stan Flick
4 Scott Hilt
6 Robin MacClymont
7 Leon Fortney
7 Aften Graham
7 Chad Reed
7 Jeffrey Thompson
9 Brock Varns
12 Gretchen Lee
13 Steve Mynsted
15 Kara Helms
15 Samantha McDaniel
17 Jacob Bell
17 Chelsea Brown
17 Karleen Carlson
17 Christine Stout
18 Andrew Thomas
21 Connor Lee
22 Michelle Holtzen
23 Bob Richards
27 Allison Bell
27 Michelle Harris
29 Adriana Godsey
December Anniversaries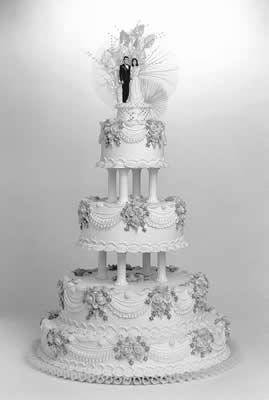 10 Howard & Jinnie Willey
11 Don & Linda Newman
20 Bob & Kathy Richards
27 Dale & DeAnn Dotson
29 Troy & Christine Stout
Birthdays and
Anniversaries
If we've missed your birthday or anniversary, please contact the church office by email at

coslcoffice@yahoo.com

or leave a message at (913)837-4502 so we can update our records.
The Birth of Jesus
Luke 2:7
And she gave birth to her firstborn son and wrapped him in swaddling cloths and laid him in a manger, because there was no place for them in the inn.