FEBRUARY 2011
President's Message
Colleagues,

Welcome to February. While this is the shortest month of the year, it can sometimes feel like the longest, and we certainly got the month started with a bang. There is light at the end of the tunnel, or at least an oasis, as mid-semester break begins at the very end of this month.

This month I'll continue my presentation of the facility needs the Muskegon Community College Board of Trustees has prioritized as being in need of attention. After focusing on our top priority, science facilities last month, I'll turn to recreation and athletic facilities this month.

Read More

Achieving the Dream
MCC's Achieving the Dream efforts were recently featured in the Muskegon Chronicle.

The Achieving the Dream teams have been busy this winter. In January and February, focus groups continue. Here, select groups of students who have overcome challenges to become successful at MCC are asked to describe the barriers to success they encountered, explain what knowledge they had or action they took to overcome the barriers, and suggest how the college might help future generations of students to avoid similar barriers or succeed despite them. The students have been very thoughtful and candid in these sessions.

Read More


MCC Math Classroom Overhaul
Recently, a number of MCC math classrooms have been overhauled to make them more effective for learning. See how MCC students are benefiting from this upgrade by watching this YouTube video .


MCC Student Success Emergency Fund
The MCC Student Success Emergency Fund offers financial assistance to any MCC student facing an unforeseen direct school expense. The funds may only be used for books, required class supplies, and other unforeseen school expenses. The maximum award the Fund can make is up to $250.00, and there are numerous conditions a student must meet to receive help. This fund is overseen by the Vice President of Student Services office, with the Student Council maintaining a sub-committee to review applications to the Fund. Anyone interested in donating to the Fund can contact Tina Dee at 569 for more information, including how to donate by payroll deduction. The fund will be the beneficiary of Friday's performance of The Vagina Monologues and more information is available at www.muskegoncc.edu/vday.


Global Awareness Festival Next Week
In 2010 the European Union was strained as never before, as numerous member countries faced financial crises. So it's appropriate that the 10th Annual Global Awareness Festival at Muskegon Community College will focus on the continent with a week-long event, providing understanding of recent events in Europe, and bringing the world a little closer to Muskegon. Global Awareness Festival includes lectures, discussions, a film festival, ethnic foods, an information fair, global entertainment, artifact displays, and much more. The Festival will be held February 7-11, 2011.

Highlights of the Festival will include presentations by prominent local business leaders. On Tuesday, February 8 the Science and Technology Seminar will feature Steve Warner, CEO of Scandia Wind Offshore. His topic will be "Wind Power in Europe and West Michigan". On Wednesday, February 9 the Global Awareness Festival Keynote speaker will be Michael Soimar, President L-3 Combat Propulsion Systems. His presentation is titled "Don't Worry Children, the Americans Will Save Us".

For complete information visit www.muskegoncc.edu/gaf


Lock your Doors!
Safety and security is always a first priority of the MCC community. Locking the doors to your classroom or office once you leave can greatly reduce the probability of theft or vandalism to property.

Recently MCC has had two projectors stolen out of an unlocked classroom. This occurrence could have easily been prevented with the twist of a key; it's that simple! Before this turns into an endemic problem, please do your part to protect your MCC community's property.



Dental Insurance change for APS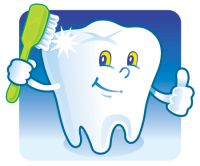 Good news! Effective January 1, 2011 your dental plan has improved. All APS employees will be covered under the BCBS Dental Plan. This change will offer ease of usage to you; no more full payment up front or reimbursement paperwork. The annual benefit limit will increase by $1,000 to an annual maximum limit of $2,500. The plan coverage is attached.

Your BCBS Dental plan will be effective January 1, 2011. You do not need new cards, use your current card. BCBS has already added the dental plan to your current card effective January 1, 2011.

The former APS Dental Reimbursement Plan ended December 31, 2010. If you have any dental invoices not paid, please turn them in to Beda Dubois – Human Resources. You will have until January 31, 2011 to turn in any invoices.

If you have any questions please call Beda Dubois, ext. 355. Or e-mail beda.dubois@muskegoncc.edu


Campus Kudos
The Humane Society of the United States was on campus January 26 in Room 1100 and they followed up with Conference and Catering staff to let MCC know our facilities are great, the food was great, and service was great. They are planning another presentation in March or April and plan to be at MCC again. Their presenters were from Washington and they also loved the facilities.


The Office of the Inspector General recently thanked the Financial Aid office at MCC for their referral of 11 cases of suspected financial aid fraud by students enrolling in online coursed and for their diligence in demanding verification documents from these individuals as it prevented additional financial aid funds to be disbursed to the suspects.


One of MCC's academic showpieces is the White Lightning corn powered car, supported by MCC's Motorsports Club. This race ready vehicle represents MCC throughout the community and beyond, and demonstrates MCC's commitment to alternative energy. In December 2010 the Office of Community Relations coordinated an effort to produce and affix a vehicle wrap for the trailer that carries White Lightning. Check out this YouTube video to see the OCR team in action.



Food Service Roundup
The Food Service staff need all of their equipment back! If you know of utensils, platters, or anything that came from food service, but have somehow made it to your department break room, desk etc, please take a moment and return it to a cart that will be sitting outside of Rm 1210 this Wednesday, February 2. Thanks for your cooperation in this matter



FERPA FAQ
Each month the Records office is raising FERPA awareness by submitting a FERPA True/False Question to Campus Connections. The answer, and next month's question will appear in next month's issue.

January 2011 question

Faculty have the right to inspect and review the education Records of any student?. True or false?

False - All faculty and staff must show a "legitimate educational interest/need to know" within the context of their role to have appropriate access to education records.

February 2011 question

A student's Social Security Number (SSN) could be verified to a caller who received a document a document with the student's SSN on it?

Don't go Postal! Reminders from the Mail Room
The mail room will now offer supplies to departments within the college. In an email sent out 1-28-11 to MCC employees by Amy James there was a list of supplies available attached. The mail room can charge your department for the supplies that you need. If you have any questions please do not hesitate to call the mail room at x429.

Love in Action Coming Up
Muskegon Community College will host the 12th Annual Love in Action banquet on February 24, 2011 at 6:00pm. This event, celebrating Black History, is an opportunity to present well deserved awards to members and supporters of Muskegon's African-American community.

There are two ways for MCC employees to participate in making this event a success. First, nominate a deserving person by completing a nomination form available at www.muskegoncc.edu/liaby February 4. Otherwise attend the event on February 24 featuring keynote speaker Pastor Charles W. Poole. The cost is $22/person or $120 for a table of six, prior to February 11 . Reservations accepted until February 22. Visit www.muskegoncc.edu/lia to RSVP.



Help the Hungry Soup Bowl Fundraiser
The Art Club invites faculty, staff, and club member students to come and make ceramic bowls February 15th-17th. No experience is needed, but an RSVP is required. Email reservations should be sent to lesa.vansingel@muskegoncc.edu. There will be sign up lists and the first 80 people will be able to participate. We will be making the bowls, glazing (painting) the bowls in a separate week, and then selling the bowls in a separate week in front of student life with soup in them in order to raise money for a local food bank.



Men's Conference at MCC
The Annual Men's Leadership Conference will be held on our beautiful campus on March 19, 2011 from 9:30 am to 2:30 pm and it is entitled "The 3 Rs of Leadership, Revisioning, Re-arming and Rejuvenating". It will be a time for leaders of the community to come together; network, brainstorm and strategize as well as become stakeholders in the ultimate goal for the annual mens/boys conference in June. We are hoping that from this March gathering we can bring 200-250 young men/boys on campus and we can help re-educate and change their way of thinking. To get involved call Mary Williams at x348.



Distinguished Alumni Award
Muskegon Community College Alumni Relations is seeking nominations of deserving alumni for its annual Distinguished Alumni Award. The nominations must be received either by fax or online by Friday, February 18, 2011.

A tradition for many years at MCC, the Distinguished Alumni Award is the highest honor that Muskegon Community College bestows upon an outstanding alum. The award salutes the achievements of outstanding alumni whose personal lives, professional achievements, and community service exemplify the objectives of their alma mater.

Award recipients are selected based on the following criteria:
• MCC College Career - The nominee must have completed a minimum of 24 credit hours at Muskegon Community College and demonstrate a record of excellence in academics and extracurricular participation.
• Professional achievement - Such distinction may be evidenced by achievement or advancement in career, earned degrees or professional training, professional recognition and/or outstanding contributions to the field.
• Service to the Community - Nominee shall have demonstrated a record of community participation and involvement.
• Advocacy of education and/or support of MCC.
• Availability – Recipients must be available to participate in the commencement ceremony and the Distinguished Alumni Award reception/dinner.

All MCC alumni are invited to attend the Distinguished Alumni Dinner on Tuesday, May 3, 2011, on the eve of the Muskegon Community College commencement exercises. To nominate someone for the Distinguished Alumni Award, go to www.muskegoncc.edu/alumni to access a print or online nomination form.



Hoffman Chosen as Juror
Erin Hoffman of the Creative and Performing Arts department has been selected as a juror for the Change of Seasons Juried Exhibit being held by the Arts Council of White Lake at the White River Gallery and Nuveen Community Center for the Arts from Tuesday, March 1st, 2011 through Sunday, April 3rd, 2011.



Auditions for "Sentimental Journey"
Carlo Spataro is holding auditions at the C3 Exchange church on Friday, February 4, and Saturday, February 5, at 7:00 p.m. Music will be provided. Each performer will have the opportunity to solo star in four to six tunes. Call Carlo Spataro, 213-206-3497 or email carlo.spataro@yahoo.com for information or questions. "Sentimental Journey" is an original musical cabaret production featuring vocals from the 1940's. The story, told in song with narration, revolves around several people who frequent the "Cotton Candy Club", and how their lives and love intertwine.



Institute for Healing Racism
Make it a New Year's Resolution to take your next step on the journey to healing racism. The Institute for Healing Racism at MCC presents both a Basic Institute, entitled "A Conversation on Race" and Institute II, "The Next Step" which focuses primarily on institutional racism.

Institute I Upcoming Dates
February 15 & 22 (Consecutive Tuesdays) 8 a.m.—4:30 p.m.
March 7 & 8, 14 & 15 (Two Consecutive Mondays & Tuesdays) 5 p.m.—9:30 p.m.
March 15 & 16 (Tuesday & Wednesday) 8 a.m.—4:30 p.m.

Institute II Upcoming Dates
February 8 & 9 (Tuesday & Wednesday) 8 a.m.—4:30 p.m.
February 23 & 24 (Wednesday & Thursday) 8 a.m.—4:30 p.m.
March 1 & 2 (Tuesday & Wednesday) 8 a.m.—4:30 p.m.
March 22 & 29 (Consecutive Tuesdays) 8 a.m.—4:30 p.m.

For more information, or to sign up, call Larry Lundquist at x536 or visit the IFHR website at www.muskegoncc.edu/ifhr. .
CIO Message
With the new semester comes a number of important new technology capabilities to MCC.

Text Messages from Blackboard Classes
At the beginning of the fall semester of last year, students, faculty, and staff could take advantage of Rave Alerts to receive broadcast messages for MCC closings or other alerts in case of an emergency. These messages can be received to campus or secondary email, or even as a text message to mobile devices. Beginning in January, Rave messaging capability has been integrated with the MCC's Blackboard Learning Management System. With this integration, BB announcements, assignments, calendar, and grade postings can be received as a text message, alerting students to notifications from their instructors in real time. Students can subscribe to this service through accessing the Rave link on the tools menu in Blackboard. Complete instructions can be found at www.muskegoncc.edu/rave.

Read More

President's Message continued
Here at MCC we are all extremely proud of our HPER department and our Athletics teams. These programs provide outstanding education and extracurricular activities for our students. Physical education and organized sports are key strategies to develop healthy and productive citizens, according to the President's Council on Fitness.

At MCC our recreation and athletic facilities are barely adequate to meet this high calling. Our primary facility is the Bartels-Rode Gymnasium, opened to the public in 1967. It is the most heavily used facility on campus and was determined to be borderline in the 2010 Facility Master Plan. While the overall site scored well on the assessment tool used by the master planners, they Gymnasium building itself was found to have numerous deficiencies. The building has no easily recognizable entrance, the roof is in need of replacement, and the finishes are aging and showing wear.

For these reasons the consultants recommended the following regarding our recreation and athletic facilities:
Renovate existing outdoor tennis courts.
Expand the outdoor archery range.
Renovate the existing Bartels-Rode Gymnasium building, including new selected HVAC and electrical equipment, improved lighting, improved finishes and renovated locker facilities.
Expand the existing building by providing the following spaces:

New non-competition gymnasium or recreation area
New locker rooms
New training room
Five office spaces
Three instructional classroom spaces
New fitness center for student use
Climbing wall
Laundry facility
New common lobby uniting the existing building with the new addition.
With the state of Michigan facing a tough financial situation, and with challenges to our local property tax revenues as well, the road to achieving these improvements is not as clear as we would like. However, the Board of Trustees, and I, remain committed to pursue every and any opportunity to make these improvements a reality. Our students and community are counting on an institution that provides excellent opportunity in this area, and that leads our region to health and well being.

On that note, I trust in spite of the weather you continue to provide healthy examples to our students in this area, and enjoy the Mid-Semester break when it arrives. As usual, please feel free to contact me at president@muskegoncc.edu, at my phone number x303, or stop by my offce at room 400, Main Building on campus.

Best regards,

Dale Nesbary, Ph.D.
President

Achieving the Dream cont'd
Feedback from the focus groups has so far focused on two key areas: transitioning out of developmental courses into college-level courses and understanding how to be successful college students outside of the classroom (managing financial aid, finding academic help, working with counselors to plan their semesters, etc). One or both of these areas may determine the focus of the College's Achieving the Dream efforts in the coming year.

February 8-11, six representatives from MCC (Dr. Nesbary, Teresa Sturrus, Anne Meilof, Kelley Conrad, Jenny Klingenberg, and JB Meeuwenberg) will attend the Achieving the Dream Strategy Institute in Indianapolis. Here, they'll be advised about MCC's next steps and learn best practices that address the college's priority areas. Following the Institute, team members will begin further research into best practices, determine how those could apply at MCC, and design one or more strategies to implement during the 2011-2012 school year.

CIO Message continued
New Classroom Presentation Computers

Presently, there are sixty five rooms that have permanent technology installed, meaning a projector and computer dedicated to the classroom. This technology is also referred to as "smart carts". According to surveys and analysis performed by Tower Pinkster during the master planning process, these rooms are preferred: for the semesters that were analyzed, rooms with smart carts were scheduled 28% more often than spaces without smart cart capability. Beginning in February, smart cart computers are going to undergo a much needed upgrade. New systems will outperform systems with both login time and overall performance during operation. This is especially noticeable when attempting to run multiple programs simultaneously, a common occurrence in today's technology enabled classroom. Systems will be equipped with the latest standard software, including both Windows 7 and Office 2010.

New Technology to Measure Wireless, Internet
Smart phones, tablets, and laptops are decreasing in price and increasing in number, and this puts new demands on the college's wireless network and internet. In the fall semester of 2010, the Office of Information Technology upgraded their network performance monitoring system. In addition, between semesters, an upgrade was performed on the device that measures internet capacity. Using these two technologies combined, OIT is now able to measure specific bottlenecks in both the campus wireless network and MCC internet connections. This will allow OIT to carefully measure capacity and help insure that efforts towards improving internet and wireless experience at MCC are effective.

On behalf of everyone in OIT, we look forward to continuing to serve you.

Mike Alstrom
Chief Information Officer
Muskegon Community College