JANUARY 2010
President's Message
Colleagues,

Happy New Year! I trust you had a relaxing break and are returning to MCC refreshed and recharged for the Winter 2011 semester.

Science education, as identified by the National Science Foundation is key to economic growth and development. Governments across the world have been demonstrating their agreement with this principle by investing heavily in science and technology education, and are quickly catching up to the leadership position long held in this area by the United States. Of particular concern to the National Science Foundation is lagging student interest in studying natural sciences or engineering, which affects the ability to acquire the technical skills and knowledge that are essential for knowledge-intensive economies. Read More

New Basic EMT Training Course Underway
According to the U.S. Bureau of Labor Statistics, demand for emergency medical technicians (EMTs) will continue to increase over the next decade. Certified EMTs have rewarding careers working in ambulances, fire stations, hospitals, senior care facilities, special response teams, helicopter companies, and much more! Students can complete the Basic EMT Training Course with just 3 classes. There's still time for students to register for EMT 297R and EMT 297T this winter, then take EMT 297S this summer, and be a certified EMT by August. These classes are an excellent choice for those studying criminal justice, fire science, and other areas of the helping professions. Visit www.muskegoncc.edu/emt for more information.


Zink appointed VP for Administration
Rosemary Zink has been appointed the MCC Vice President for Administration. Besides serving as Director of Finance/Associate VP for Administration here at MCC for the past five years, she also served in excess of 20 years as Director of Finance with Ottawa County government. Previously, she served as Sr. Accountant for Alexander Grant & Company. She holds a Master of Business Administration degree from GVSU with an emphasis in Management, has CPA and CMA (Certified Management Accountant) certifications, and earned a undergraduate degree from Central Michigan University.


Global Awareness Festival Coming in February
The 10th Annual Global Awareness Festival at Muskegon Community College will be a week-long event, focusing on Europe, and bringing the world a little closer to Muskegon. It includes lectures, discussions, a film festival, ethnic foods, an information fair, global entertainment, artifact displays, and much more, and will be held February 7-11, 2011. The Festival will present a visual representation of Europe in the Overbrook Gallery. The exhibit titled "Europe in Focus" features the work of 3 West Michigan photographers, based on recent travels to Germany, France. Italy, Turkey, Greece, Scotland, and Ireland. The three photographers, Nancy Slater, Leanne Frame, and David Myers, took all the photos on exhibit during trips during 2010. A reception and gallery talk by the three photographers will be held on Monday February 7. Read More


IRS Release Concerning Contributions
The latest IRS release concerning Maximum Allowable Contributions (MAC) limits indicates that the limits remain unchanged for 2011. The normal calendar year limit for 403(b), 457(b), and 401(k) plans remains unchanged at $16,500 for 2011. The age based additional amount (age 50 by 12/31/2011) remains unchanged at $5,500. The service-based catch up option also remains unchanged at $3,000/year or $15,000 total.

The IRC 415 Limit

The overall employee and employer contribution limit for 401(a), 401(k), and 403(b) plans remains unchanged at $49,000 effective January 1, 2011. This overall defined contribution limit is of special importance to those Plan Sponsors with 401(a) Special Pay Plans that are designed to accommodate accumulated leave payments. Information provided by TSA Consulting Group.

Dental Insurance change for APS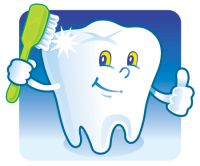 Good news! Effective January 1, 2011 your dental plan has improved. All APS employees will be covered under the BCBS Dental Plan. This change will offer ease of usage to you; no more full payment up front or reimbursement paperwork. The annual benefit limit will increase by $1,000 to an annual maximum limit of $2,500. The plan coverage is attached.

Your BCBS Dental plan will be effective January 1, 2011. You do not need new cards, use your current card. BCBS has already added the dental plan to your current card effective January 1, 2011.

The former APS Dental Reimbursement Plan ended December 31, 2010. If you have any dental invoices not paid, please turn them in to Beda Dubois – Human Resources. You will have until January 31, 2011 to turn in any invoices.

If you have any questions please call Beda Dubois, ext. 355. Or e-mail beda.dubois@muskegoncc.edu


Food Service Roundup
With one of the biggest Food Service events of the year around the corner, the MLK Unity Breakfast, the Food Service staff need all of their equipment back! If you know of utensils, platters, or anything that came from food service, but has made it to your department breakroom, desk etc, please take a moment and return it to a cart that will be sitting outside of Rm 1210 this Wednesday, January 12. Thanks for your cooperation in this matter



1st Corporate Challenge Of 2011!
Challenge Yourself Challenge Your Team Challenge Other Companies!
A 4-week program starting January 24-February 20 - **MUST register by January 21**

The first Healthy On The Lakeshore Corporate Challenge is complete. MCC had 17 teams finish with taking 188,328 steps! Our English Department (LEGS, consisting of Mary Tyler, Jenny Klingenberg, Gretchen Cline and Becky Evans), placed in the top 5 for 7 weeks. Please join the challenge and help keep MCC on the charts.

What is our challenge?
Sixty percent of today's Americans do not get the recommended amount of physical activity, while twenty five percent aren't active at all. Where do you fit in? With this Challenge you can make physical inactivity a thing of the past. The goal is for every participant to get 30 minutes of activity (with increased heart rate) at least 5 times a week. Points are awarded to participants who make an extra effort each day to increase physical activity, make healthy food choices and drink adequate water to support higher performance level.

Read More


Space Heaters Not Allowed on Campus
We have entered the heating season and Physical Plant is seeing the return of personal heaters to the Campus. There are several reasons why we cannot have portable heaters on Campus, but the most compelling issue it that they are responsible for over 20,000 fires, 30,000 injuries, and 300 fatalities each year.

MCC's Director of Physical Plant has had experience with at least a half dozen fires that were started by portable electric heaters during his time as supervisor at Amway Corporation and almost all were in office settings. To combat the potential fire issue, Amway's standing policy was to cut the cord on any heater found, and to take disciplinary action within the department of the person who owned the heater.

In conclusion, if you have a problem with the heating system in your area please report it to the Physical Plant Office and we will work with you to find and correct the issue. But, we cannot allow portable heaters on Campus for any reason and they must be taken home. After January 1st we will collect any heaters not taken home and owners will be reported to HR for possible follow up action.

Capture the Magic Holiday Art Contest
Use your artistic talent in photography, graphic art, painting, or the medium of your choice to capture the wintery magic of MCC's campus. Winners of the Capture the Magic holiday art contest receive cash prizes and the opportunity to have their landscape images used on 2011 holiday note cards, advertising, and other materials that will look great in your portfolio! You can use any medium you like to create your art, but it must be converted into a high resolution JPG or TIF file for submission and use.

1st place $50 cash
2nd place $30 cash
3rd place $20 cash
Honorable mention $5

Submit entries to communityrelations@muskegoncc.edu by January 31. The lights will be up in the trees until the close of the contest! .



Smoking Ban Participation
It is a constant commitment of Muskegon Community College to promote a safe and healthy atmosphere for students, faculty, staff, and visitors on the campus by reducing the health risks associated with tobacco smoke. This policy applies to all college employees and visitors anywhere on campus. Together, we can make a vast difference improving the health of our team while helping the environment by fulfilling our obligation to ourselves and others. Every member of the college community is responsible to conduct themselves and others in compliance with this policy.

Though most have been attentive to this new policy, from time to time enforcement is needed from the faculty and staff. MCC's security is unable to fully enforce the smoking ban without your participation. If someone is noticed smoking, you have the right and responsibility to communicate to the person smoking of the no smoking policy. With everyone's participation in contributing to the policy, we can make Muskegon Community College a safer and healthier environment for everyone.



European Photos for Photo Exhibit
In the Overbrook Art gallery every January we have an exhibition that correlates the Global Awareness Festival hosted by Kathy Tosa and the Social Sciences Department. 2011's theme is Europe and the title of the gallery exhibition this year is "Europe in Focus, Photographs from 3 West Michigan Artists.

The exhibition will feature photographs taken by two MCC faculty; Lee Ann Frame and Nancy Slater, and Dave Myers from Blue Lake Public Radio. This exhibition will feature images from several different European cities photographed by these artists during their European travels.

In the spirit of this exhibition, the Global Awareness Festival, and with the ultimate goal of encouraging students and the MCC community to travel, Erin Hoffman, Art Instructor, is asking MCC faculty and staff to submit their own personal snapshots of European vacations they have taken over the years.

They can be in the form of actual photographs (3x5" or 4x6" or Polaroids) which can be sent to Erin Hoffman, C/O CPA Department through MCC mail or through digital photographs. Please make sure that they are labeled with your name, department, and MCC phone extension either on the back of the photo or in the case of a digital submission within the body of the email.

Digital submissions should have a file type of a jpeg and should be sized no larger than 6" and no smaller than 3" on either dimension with a dpi setting of at least 180.

Please submit no more than 5 pictures per person and they may be of anything as long as they were taken in Europe somewhere.

The photos will be hung salon style (plastering the inside of the walls of the glass cases) with pushpins on the outside edges so no pins will go through the actual photos themselves. All physical photographs submitted will be returned to their owners following the exhibition which is up between Jan. 17th- March 4th, 2011.

All photos need to be received by Friday, January 14th. Please share your interests in travel and submit your photos!



Distinguished Alumni Award
Muskegon Community College Alumni Relations is seeking nominations of deserving alumni for its annual Distinguished Alumni Award. The nominations must be received either by fax or online by Friday, February 18, 2011.

A tradition for many years at MCC, the Distinguished Alumni Award is the highest honor that Muskegon Community College bestows upon an outstanding alum. The award salutes the achievements of outstanding alumni whose personal lives, professional achievements, and community service exemplify the objectives of their alma mater.

Award recipients are selected based on the following criteria:
• MCC College Career - The nominee must have completed a minimum of 24 credit hours at Muskegon Community College and demonstrate a record of excellence in academics and extracurricular participation.
• Professional achievement - Such distinction may be evidenced by achievement or advancement in career, earned degrees or professional training, professional recognition and/or outstanding contributions to the field.
• Service to the Community - Nominee shall have demonstrated a record of community participation and involvement.
• Advocacy of education and/or support of MCC.
• Availability – Recipients must be available to participate in the commencement ceremony and the Distinguished Alumni Award reception/dinner.

All MCC alumni are invited to attend the Distinguished Alumni Dinner on Tuesday, May 3, 2011, on the eve of the Muskegon Community College commencement exercises. To nominate someone for the Distinguished Alumni Award, go to www.muskegoncc.edu/alumni to access a print or online nomination form.



FERPA FAQ
Each month the Records office is raising FERPA awareness by submitting a FERPA True/False Question to Campus Connections. The answer, and next month's question will appear in next month's issue.

December 2010 question

"Education Records" include only those records contained in a student permanent file. True or false?

False- With specific exceptions, "education records" are those maintained by the institution in any format that is identifiable to the student.

January 2011 question

Faculty have the right to inspect and review the education Records of any student?

Don't go Postal! Reminders from the Mail Room
Another reminder that mail cannot be sent out of the college without a proper code attached someway. This is a five digit code that has been assigned to your department. If you need this code please do not hesitate to contact the mailroom for support.

Learning Futurist Featured on Cover of GR Press
Maria Andersen is a technology guru and not afraid to share. So it wasn't a surprise when the GR Press chose to feature her as one its smartphone leaders when it did a recent story on the current uses of smartphones. Read the entire article here.

In addition, Andersen was recently selected to be the National Professional Development Coordinator for the American Mathematical Association of Two-Year Colleges.



Institute for Healing Racism
Make it a New Year's Resolution to take your next step on the journey to healing racism. The Institute for Healing Racism at MCC presents both a Basic Institute, entitled "A Conversation on Race" and Institute II, "The Next Step" which focuses primarily on institutional racism.

Institute I Upcoming Dates
January 18 & 19 (Tuesday & Wednesday) 8 a.m.—4:30 p.m.
February 1 & 2 (Tuesday & Wednesday) 8 a.m.—4:30 p.m.
February 15 & 22 (Consecutive Tuesdays) 8 a.m.—4:30 p.m.
March 7 & 8, 14 & 15 (Two Consecutive Mondays & Tuesdays) 5 p.m.—9:30 p.m.
March 15 & 16 (Tuesday & Wednesday) 8 a.m.—4:30 p.m.

Institute II Upcoming Dates
January 13 & 20 (Consecutive Thursdays) 8 a.m.—4:30 p.m.
January 25 & 26 (Tuesday & Wednesday) 8 a.m.—4:30 p.m.
February 8 & 9 (Tuesday & Wednesday) 8 a.m.—4:30 p.m.
February 23 & 24 (Wednesday & Thursday) 8 a.m.—4:30 p.m.
March 1 & 2 (Tuesday & Wednesday) 8 a.m.—4:30 p.m.
March 22 & 29 (Consecutive Tuesdays) 8 a.m.—4:30 p.m.

For more information, or to sign up, call Larry Lundquist at x536 or visit the IFHR website at www.muskegoncc.edu/ifhr. .

Make Small Changes...See Big Results
Losing weight doesn't have to be all about exercising for hours a day, skipping meals, or avoiding carbohydrates. It's about making small changes in your diet and physical activity level – and making them day after day and week after week, so they became a routine in your everyday life.

1. Change #1: Eat Breakfast. Research shows people who eat breakfast are more likely to lose weight. Some studies show breakfast skippers eat more calories by the end of the day. Start the day with a healthy breakfast such as whole grain cereal with fresh fruit and low-fat or nonfat milk.
Change #2: Weigh yourself frequently. Step on the bathroom scale at least once a week. That's what 75% of people who lose weight successfully do. If the needle is creeping up, you know it's time to make a little extra effort..
Change #3: Keep a food diary. Recording what, how much, and when you eat gives you clues about your eating habits.
Change #4: Cut calories. Eating fewer calories is the best way to lose weight. Reduce calories by eating smaller portions, skipping seconds, and putting half of your restaurant meal in a to-go bag.
Change #5: Turn off the tube. Nearly two-thirds of people who successfully lose weight watch 10 hours or less of TV a week – that's 18 fewer hours than the national average.
Change #6: Become more active. Getting about an hour of exercise a day, usually walking, is a key habit of people who lose weight. Start slowly and build up to at least 30 minutes a day (60 minutes is even better). Sneak activity into your day, too. Park farther from your destination, take a lap around the mall before shopping, and get up and do household chores during TV commercials.

Brought to you by: Gallagher Benefit Services, Inc / Source: PHP Health News

CIO Message
I would like to begin by wishing everyone a Happy New Year. I hope that everyone has enjoyed the holidays. Below are three updates from the Office of Information Technology.

Blackboard 9
Over the past few months, the Office of Information Technology has been researching and preparing for an upgrade to Blackboard, MCC's Learning Management System. Beginning in September, Maryly Skallos, our Instructional Design Specialist, attended weekly Blackboard 9 Cohort sessions. These sessions were hosted by Blackboard and attended by colleges who are planning upgrades around the same times as MCC. Sessions included instructional seminars that provided insight into how to create a good transition. Training materials, marketing materials, and IT effective practices were also provided. In addition to cohort sessions, OIT has also completed building and installing a new Blackboard 9.1 system. Over the next few months, this system will be used to test content, high availability, and to provide exposure to faculty early on so they may become accustomed to any changes prior to a live rollout.

Read More

President's Message continued
In the developing world, the number of first university Natural Science & Engineering degrees, broadly comparable to a U.S. baccalaureate, is rising, led by large increases in China, from about 239,000 in 1998 to 807,000 in 2006.

Community colleges play an important role in the ability of the United States to maintain its leadership role in science as these institutions provide an important pool of students who go on to four year science degrees, as well as the fact that many two year science programs prepare students for science related occupations directly.

At MCC, the importance of science has been long recognized in the structuring of our academic programs and in the planning of facilities and equipment purchases. However, these facilities are aging, are only minimally handicap accessible, and don't provide enough space or technology to provide our students an excellent science education.

That is why the 2010 Facilities Master Plan called for the renovation of approximately 20,000 SF of existing lab and classroom space into larger, technology-rich instructional spaces. The plan also called for the construction of a new two level addition to the current science wing which would create 21,000 SF of new space for six new labs, including preparation space, and six new instructional classrooms.

When the Board of Trustees recently met to prioritize projects listed in the Master Plan, the science addition was the number one choice of six of the Trustees, clearly making it their top prioritty. Also selected for prioritization were Health Education upgrades at the Bartels-Rode Gymnasium and Creative and Performing Arts facilities improvements.

MCC has already begun the process of realizing these building enhancements as the five year capital outlay plan of the college recently submitted to the State of Michigan listed the Science addition as the college's number one priority for consideration of state funds in the fiscal year 2012.

Whether it is science, or any of our programmatic areas, we are striving to do our best to position our institution for success. Thanks for your participation in our mission here at Muskegon Community College and all the best on the New Year.

Dale Nesbary, Ph.D.
President

Global Awareness Festival continued
Other highlights of the Festival will include presentations by prominent local business leaders. On Tuesday, February 8 the Science and Technology Seminar will feature Steve Warner, CEO of Scandia Wind Offshore. His topic will be "Wind Power in Europe and West Michigan. On Wednesday, February 9 the Global Awareness Festival Keynote speaker will be Michael Soimar, President L-3 Combat Propulsion Systems and a native of Rumania; who will speak on his experiences comparing life in Romania and life in West Michigan.

"Global Awareness Festival gives everyone the opportunity to learn and 'travel' to the far reaches of our world," stated Kathy Tosa. She added, "Come enjoy the sights, sounds and flavors of Europe at Global Awareness Festival 2011." For more information contact Katherine Tosa at (231) 777-0376 or katherine.tosa@muskegoncc.edu or visit the MCC website at www.muskegoncc.edu/gaf.

The current schedule of Global Awareness Festival events includes:

Monday, February 7
MCC Choir – Folk songs of Europe - Collegiate Hall, 11:30am – 12:00pm Europe in Focus - Overbrook Art Gallery Exhibit - Photographs from 3 West Michigan Artists – Reception and Gallery Talk - Overbrook Gallery, 6:30 – 8:00pm Free Film Festival – Place, time TBD

Tuesday, February 8
Folktales and Fun –shared by MCC's ED 230 Children's Literature Class - Collegiate Hall, 1:00 – 3:00pm Science and Technology Seminar –Steve Warner, CEO of Scandia Wind Offshore, "Wind Power in Europe and West Michigan" – Blue and Gold Room, 6:00 – 9:00pm

Wednesday, February 9
Global Topic Investigations – Presentation on working for the CIA, the EU and much more. - Blue and Gold Room, 9:15am – 3:00pm. Information Fair - Featuring booths highlighting international opportunities for students to study and work abroad as well as cultural differences around the world - Collegiate Hall 9:00am – 1:00pm. Wild & Wacky Wednesday –Student Union Music of FiddleFace 11:30 am– 1:00pm Theo Sypris lecture – Place, time TBD. Under the Tuscan Sun at an Italian Cooking School Presentation and demonstration – Place, time TBD. Keynote Speaker –Michael Soimar, President L-3 Combat Propulsion Systems, native of Romania - Room 1100, 7:00 pm.

Thursday, February 10
Seminar-Women Researching Women's Issues –MSU International scholar will share her insights about European Women - Room 1100, 7:00 - 8:00 pm.

Friday, February 11
FREE Film Festival concludes –Blue and Gold 11:15am – 12:30pm.

An up to date schedule is always available at www.muskegoncc.edu/gaf.

Health Challenge continued
Thanks to overwhelming participation and great feedback from the inaugural Corporate Challenge the following improvements have been made:

1. Since the goal is to increase activity in West Michigan. We have adopted a 4-week challenge cycle; basically 6, 4-week challenges throughout the year with 4-weeks off in between Challenges. This will help individuals and teams increase and sustain activity throughout the year. Teams can join as many Challenges as they would like and they may even switch teams around.
2. We have established 3 separate groupings within the Challenge to allow teams to choose the group in which they will be most competitive.
3. There is no longer a daily max for points–so give it your all.
4. Points are based on activity and duration, pedometers are no longer needed!
5. Self-calculating spreadsheets for individuals and team captains are provided to simplify logging and reporting points.

How to join the challenge:
1. Review the challenge guidelines by visiting www.healthyontheshore.com
2. Email events@muskegoncc.edu with the names of your 4-member team, who the team captain will be and the name of your team.
3. Team members track individual efforts by using provided charts (each team member will receive a complete packet emailed to them) to help you calculate points and then report to the team captain weekly.
4. Team captains report team points weekly online or by fax.
5. Watch your team rise to the top of the challenge on the front page of the site.

What is the benefit?
Bragging rights as one of the top teams, but more importantly, we will all begin to make healthier lifestyle changes for a Healthier You, Healthier Team, Healthier Community.

CIO Message continued
Disaster Recovery Test
OIT is pleased to announce a successful disaster recovery test of the college's administrative system (Datatel Colleague) was completed in December. The disaster recovery test began with a simulated failure of the college's primary production system. OIT then performed a complete restore of MCC's data from a backup. The restored information was then configured to run on the college's secondary development system. OIT documented all steps that were involved with managing the "incident", both real and simulated. Times were recorded for real steps and estimated for simulated steps. The resulting information provides OIT with a greater understanding of both business continuity and backup technology capabilities. Although this is the most complex disaster recovery test to date, it is notable that OIT has been performing routine deletion and restores of test data since 2007 and reporting the results monthly. These efforts help insure OIT is able to successfully provide data restores when needed.

Year End Maintenance
While the college was closed during the week of December 27 – 31, OIT took advantage of the holiday break to perform upgrades to network, server, and storage systems. The results are that many of the network services that the College uses are now delivered with high availability. This means that multiple systems have the ability provide the same service: if one of the systems becomes unavailable the service can still be accessed through another system. This results in less chances of a service interruption. The work performed over the break also lays the foundation for more services to be offered with high availability, which will further reduce chances of service interruptions. Special thanks go to Jason Miller, Steven Wilson, and Lori Potts, for their efforts to complete this work over the break to minimize downtime.

On behalf of everyone in OIT, we look forward to working with you in 2011.

Mike Alstrom
Chief Information Officer
Muskegon Community College