March - April 2011 Vol. XXIII No. I
Greetings!



I'd like to welcome you to the new version of the Appleton Public Library's newsletter, Fine Print. We are using a different method of delivery to email this newly formatted version.(The newsletter looks best when opened in HTML format rather than text.)

It is also our intent to publish Fine Print bi-monthly rather than quarterly to provide more timely articles. It is our hope that you will enjoy receiving Fine Print in its modified form. (Oh yes, and be sure to scroll through and visit the final article in this issue of Fine Print, Library Humor, as our resident humorist takes a special look at the Oscars...we save the best for last!)

Sincerely,

Michael Kenney, Editor
Think Beyond the Books
APL Library Director Colleen Rortvedt
Appleton Public Library checked out 1.5 million items last year. That means we checked them out, checked them in, sorted and shelved every one of them. We are pretty proud of that and we should be! It's higher than any other single site library in the state. The only libraries that circulate more are Madison, Milwaukee and Brown County, each of which has at least 8 branches. We also provided access to materials above and beyond what can fit in our building through the fabulous infosoup catalog that the Outagamie Waupaca Library System (OWLS) oversees. It's a wonderful world where you can go online select materials from any of our participating libraries and have them waiting for you on a designated area of our shelves so all you have to do it walk to the hold pick up area and check them out. I am dreaming of the day local grocery stores offer that option! When I ask people what comes to mind when they think of public libraries I mostly hear answers about all the great stuff you can get.
But wait -- what if you didn't even have to set foot in the library to access materials? We've long offered databases and wonderful services (many of these as a benefit of being in OWLS) including business databases, educational databases, genealogical resources, job searching tools, test and skill-building resources. For the last couple of years we have been offering access to a growing collection of digital downloads including audiobooks and e-books through a statewide collaboration called Overdrive. When we are asked about the future of libraries it's clear that libraries have been working on the future for years and will continue to work to provide access to the information people want in the manner they want to receive it.
Materials and access to information, whether in physical or digital format is an essential role for public libraries. But look what happens when you think beyond the books:
Our programming has been growing by leaps and bounds -attendance topped 40,000 people last year (again, higher than any other single site library in the state) who enjoyed innovative programs featuring local and national musicians, authors and artists. We held community conversations on topics like bullying, Islam, Sarah Palin, gardening, holistic health, and traumatic brain injury.
Our children's programming works to include all children demonstrated by our Prime Time Family Reading Time program where we teach not only children, but their parents how important it is to read as a family. Prime Time families learn to read together, talk about themes within books and learn how to draw on their own experiences in discussing the books. The Basic Needs Giving Partnership Fund within the Community Foundation for the Fox Valley Region, supported by the U.S. Venture Fund for Basic Needs within the Community Foundation for the Fox Valley Region and the J. J. Keller Foundation, realized libraries play an important role in addressing the root causes of poverty and in 2009 gave APL a grant for Prime Time. This program focuses on children identified as at risk for having low literacy rates and their families. Prime Time gives these children the tools to develop not only reading but critical thinking skills. In the process we are helping families develop a habit of reading as a family. In addition to Prime Time, another example of how APL works to be inclusive is our Shining Star Storytime for children on the autism spectrum. A typical storytime is often too overwhelming for these kids. This is the first program of this type in the state and offers children who often cannot participate in a standard storytime the opportunity to have this experience in a program designed just for them.
Our meeting rooms are obviously busy! In addition to library programs, we provide a place for you to meet with your representatives so you can talk about the current budget bills, health care reform and drunken driving legislation. We serve as silent partners in many community endeavors by providing meeting room space for nonprofit, educational and civic organizations. Between all our programs and community meetings we had nearly 3,500 meeting room uses in 2010 demonstrating that beyond books, the community values having a space to gather with each other giving them the opportunity to share what they know and learn about something new.
Teens get it - our teen programming attendance grew 36% in 2010. While teens check out lots of stuff, they aren't burdened with the history of thinking the library is ONLY about the materials. They have grown up to a library that offers digital access, school visits, programs that welcome them and librarians that find ways to showcase their talents. Every week we have a program called Teens Take a Break. The program is different each week including crafts, gaming, movies, authors, and teen musicians. Whatever will appeal to teens and give them a creative and social outlet. When you ask teens about what comes to mind when they think of public libraries you'll definitely hear about books, movies and stuff; but you will also hear about how important it is to have a place to interact with each other.
So the next time someone asks you what comes to mind when you think of the Library - think beyond the books. What a library is - is what you make of it. When you think it's only about the books that's short-sighted. Actually, it's never really been about the books or physical resources. It's about how those resources open the door to opportunities - and it's ultimately about how those opportunities change lives.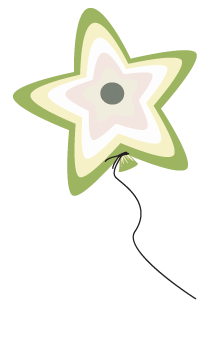 Shining Star Storytime
New APL program
launched for families with youngsters on the autism spectrum
1 in 111 children today are born on the autism spectrum. As researchers are learning more about Pervasive Developmental Disorders, like Autism Spectrum Disorder (ASD), medical professionals, teachers, librarians, parents, families and friends are seeing more ASD diagnoses. In an effort to better serve this population, the Appleton Public Library has been hosting Shining Star Storytime in partnership with the Autism Society of the Fox Valley since November 2010.
This storytime is exclusively for children on the autism spectrum and their families. The storytime takes place on the third Thursday of each month from 6:30 p.m. to 7:15 p.m. Up to ten families with children ages four to eight can register for the program. The storytime uses images and visual schedules for better learning. Dates up to May 2011 include: 3/17/11, 4/21/11 & 5/19/11.
In honor of Autism Awareness Month in April, the library will also be hosting Autsome Family Fun Night! from 6:30-7:30 p.m. on 4/ 7/11, 4/17/11 & 4/28/11. For more information, or to register for one or all of the family fun nights, please call (920) 832-6187 or email
athiem-menning@apl.org
.
News from the Volunteer Desk
RFID...Tag, you're it!
If you've been spending any length of time searching for materials among the stacks in our library lately, you might have heard mysterious rhythmical beeps cutting through the silence. The source: a dedicated volunteer, working alongside his or her trusty cart, scanning books and labels. It is the sound of TAGGING, occurring day and night during APL's open hours.
Many thanks and kudos goes out to the many volunteers who have been working tirelessly to complete the Radio Frequency Identification (RFID) project by this summer!
So far 159,682 items have been tagged to date The Library currently owns 367,201 items. Each week the rate we are tagging is rapidly growing as more and more volunteers sign up. It's easy and it's fun!
During the month of January we held a RFID tagging contest. The volunteer hours have been tabulated and the winner is (drum roll, please)...Liz Zabronsky! CONGRATULATIONS TO LIZ!
Cheryl Neuwirth, APL's RFID Coordinator, reports that Liz logged 27.5 hours of tagging during her winter break from college. Liz has volunteered in Circulation in the past and is a dedicated volunteer. Eager to learn about tagging, Liz caught on very quickly and could be seen tagging books in Children's almost daily! Way to go, Liz!
If you or anyone you know would be interested in helping out with tagging please contact Cheryl at cneuwirth@apl.org or (920) 832-6346.
We are very grateful to the people who joined our volunteer crew during the snowy, cold winter months: Ashley Kunstman, Ger Xiong, Betsy Brown, Karen Cleary, Jasmine Johnson, Maureen Flanagan Johnson, Mary Schneider, Wayne Schrab, Ben Wylie, Maggie Schmidt, Julia Schmidt, Brighton Telin, Kim Salo, Jeff Allaire, Emmy Hechel, Elizabeth Jacobson, Stephanie Thomas, Jordan Chevako, Eastin Bricco, Ann Olson, Nancy Sibley.
Summer Library Reading Program Volunteers Needed
Summer will be here before you know it.
Do you enjoy spending time with children and families? As spring approaches, the Children's Services Department will be organizing the Children's Summer Reading program at the library and are seeking volunteers to: greet patrons, distribute weekly prizes to children registered in the program, and to assist in organizing books on carts. Our expectations for interested volunteers include:
· A 6th grade graduate
· Reliability and a friendly, respectful attitude
· The ability to work 8 shifts during the summer, about once a week
· Attendance of a one-hour training session in May
If you are interested, please contact Colleen Holz at (920)-832-6346 or cholz@apl.org
doc·u·men·ta·ry/ dok-yuh-men-tuh-ree
...based on re-creating an actual event, era, life story, etc., that purports to be factually accurate and contains no fictional elements. Dictionary.com
Appleton Public Library offers feature films on a regular basis. In addition, we will be offering a few highly acclaimed documentaries between March through April. Here is an overview:
March 10, 6:00-8:00 pm The Tillman Story Pat Tillman chose to walk away from a multimillion-dollar football contract and join the military for no other reason than he felt it was the right thing to do. Documented are the facts surrounding the way the military manipulated his tragic death in the line of duty into a propaganda tool. Directed by Amir Bar-Lev, The New York Times called The Tillman Story a, "...clearsighted, emotionally steady documentary..." Rated R
March 24, 6:00-8:00 pm Waiting for Superman Filmmaker Davis Guggenheim reminds us that education "statistics" have names: Anthony, Francisco, Bianca, Daisy, and Emily, whose stories make up the engrossing foundation of Waiting for Superman. As he follows a handful of promising kids through a system that inhibits, rather than encourages, academic growth, Guggenheim undertakes an exhaustive review of public education, surveying "drop-out factories" and "academic sinkholes," methodically dissecting the system and its seemingly intractable problems. Guggenheim directed An Inconvenient Truth in 2006. Rated PG
April 21, 6:00-8:00 pm Earth Days This Documentary was directed and written by Robert Stone. Join us as we celebrate Earth Week at Appleton Public Library! This is the story of our growing awareness and understanding of the environmental crisis and the development of the popular movement to confront it during the 1960s-1970s. "Robert Stone's Earth Days, the Sundance festival's closing-night film, was a rapturous and enlightening testament to what the environmental movement has meant in America, and to why it now means more than ever," according to Entertainment Weekly's Owen Gleiberman. Not Rated
Visit www.apl.org for details on the vast array of activities and programming for adults
What's New in Children's Services?
Friends give kids a "Lego" up
The Children's Department of the Appleton Public Library thanks the Friends of Appleton Public Library for providing a generous grant to purchase Legos, which are being used in the Library's new Lego Club for children in 3rd through 6th grade. The first Lego Club meeting had 13 participants! The next meeting is March 18th, 2011, and look for more dates to be added soon!
Visit http://kids.apl.org to learn more about exciting children's programming and activities!
Friends, Indeed!
The Friends of the Appleton Public Library... like a best friend that is always there for you.
Have you ever wondered what the Friends of the Appleton Public Library actually does for you?
Even some of our "best Friends" are surprised to learn how much the library benefits from Friends donations.
Did you know that:
* Over 95% of APL programs are made possible by Friends? Whether you like meeting authors like Alice Hoffman or Michael Perry, take advantage of the popular teen gatherings or summer reading programs, enjoy the ambiance of "Music in the Atrium", or any of the other popular programs such as Creative Journey and Writing Matters and many community programming collaborations -- you can thank the Friends of Appleton Public Library for making it possible.
* Public access to the internet and WiFi connections began with Friends grants? Libraries are about access to information - and in the 21st Century this means so much more than books. The APL was the first public library in Wisconsin to provide WiFi access for patrons, thanks to Friends grants and gifts.
* Collaborates almost daily with other community organizations? From the Appleton Area School District to the Literacy Council, from the Fox Cities Performing Arts Center to the League of Women Voters, from the Building for Kids to AARP, and many many more -- Friends helps our community work together to provide a better life for all.
Check out more of what we do at http://www.apl.org/friends/about.asp
As tax money becomes less available, Friends funding provides our community with the kind of excellence we have come to expect from the Appleton Public Library. Great thanks to all Friends members and donors who make this possible.
I Love My Library Dinner Thank You
Blizzard pushed event out a week, but evening was sublime
The 7th Annual I Love My Library Dinner was almost blown away by the severe winter storm that hit the Fox Cities on its originally scheduled date of February 20th. But we're happy to report that some quick actions (including a lot of phone calls and emails to those registered to attend the dinner as well as to the staff at Riverview Country Club) saved the day! So Sunday, February 27th became the new date, and a lovely time was had by all.
The silent auction was a hit, the Lawrence University String Quartet was beautiful, the meal was wonderful, and the program's tribute to recently retired APL Library Director Terry Dawson was appreciated by all.
We would like to thank the many folks that made this evening a success, including those who volunteered their time and efforts as well as those businesses that contributed to our event:
Sponsors --
Chris & Evie Hartwig
The Boldt Company
Gabert, Williams, Konz & Lawrynk, LLP
ThedaCare
Ace Hardware of Appleton Globally Sound Fair Trade
Appleton Boy Choir Green Bay Packers
Appleton Downtown, Inc. Haberdasher, Ltd.
Arla Foods Heritage Hill State Historical Park
Avenue Art History Museum at the Castle
Avenue Jewelers HoneyBaked Ham
Kathy Beck, Artisan Milly Kuszynski, Artisan
Renee & Tom Boldt Marie Liddell
Breadsmith Mark's East Side
The Building for Kids Massage Connection Wellness Center
Copper Rock Coffee Company McKnight & Carlson Wines & More
Coventry Glassworks & Gallery Money Saver Magazine
CSI-Appleton NewStyle Salon
Kathleen Donnatelle Phil Sealy, Artist
EAA Airventure Museum Janice & Dennis Quinlan
Eagle Graphics Van Vreede's
Exclusive Company Waddell & Reed Financial Advisors
Fat Cat Designs M. Rae Ward, Artisan
Sharon Fenlon White Heron Chorale
Kathleen Fenner, Artisan Anthony Wieczorek
Four Seasons Resort Wildbird & Backyard
Fox Cities Performing Arts Center Wisconsin Timber Rattlers
Fox Valley Symphony YMCA of the Fox Cities
Friends of Appleton Public library
___________________________________________________________________________________

And Special Thanks --
Will & Ruth Bloedow (Table)
Kathy Dreyer
Michael Kenney
Sara Kopesky
Brian Kopetsky
Jan Quinlan
Colleen Rortvedt
Lyndsay Sund
Lawrence University String Quartet
Maureen Ward
Anthony Wieczorek
Dave Willems
Blue Print Service Company
A Teen's Perspective
There are many great reasons to love the library, but one of the best reasons is the extensive non-fiction collection for research. The library's collection of non-fiction books, and easy to use catalog for searching them, provide an invaluable service for students. Not only is the collection itself excellent, but the librarians who work at the reference desk are very helpful with locating materials, suggesting books, and recommending related reading as well. However, while the books and materials make the non-fiction section useful, the environment makes it great. The shelves are kept well organized, making materials easy to locate on the shelves, and there is also plenty of space for researching as well. The combination of a large collection, helpful staff, and quiet areas to ready and study, all help make APL an excellent place to work on an essay or paper.
Visit http://teen.apl.org to learn more about events and programming just for teens!
Fox Cities Reads
How It Started, and Where It's Going
by Michael Kenney
In 2007 the public libraries of the Fox Cities, including Appleton, Neenah, Menasha, Kimberly, Little Chute and Kaukauna, joined together to sponsor the first Fox Cities Reads. The libraries put together a slate of potential books and authors that they felt would serve well as a community read book and actually published a ballot for patrons in the Fox Cities to vote for. The book that brought in the most votes and thus selected as 2007's community read selection was Nickel and Dimed: On (Not) Getting By in America by New York Times best-selling author Barbara Ehrenreich.
The selection of an author the stature of Ehrenreich, and the costs to bring in such an acclaimed author necessitated the area libraries to seek additional sponsorship to fund an author appearance. That appeal ended up spawning a wonderful initiative to be known as Project Promise. Project Promise's mission was (and is) one of awareness, education and action dealing with poverty in the Fox Cities and ways it can be eradicated. Sponsors, in addition to the grants of the participating libraries, included the Appleton Library Foundation (now the Friends of Appleton Public Library), CHAT (Community Health Action Team) and Thrivent Financial for Lutherans. Other groups providing in-kind donations included CAP Services, the Rotary Multicultural Center, FISC, Fox Valley Technical College, Appleton Public Library and ThedaCare.
Beginning in January there were library talks and discussion groups about Nickel and Dimed, diversity circles and poverty simulations to engage community members on what it's like to live in poverty, and education programs on how people can better manage their finances. The first collaborative community read culminated with a visit by Ehrenreich to the Appleton Public Library for a public presentation on April 17, 2007.
The success and good will generated by the first Fox Cities Reads brought a consensus among the libraries that they had tapped into something special, and an agreement to work together to make the community read concept an annual event. In 2008 another New York Times best-selling author, Alice Hoffman, was featured and included two of her works, Blackbird House and Green Angel. The University of Wisconsin - Fox Valley joined in sponsorship as did the Appleton Area School District and the brand new Fox Cities Book Festival. Ms. Hoffman spoke at several venues in the Fox Valley, becoming a featured speaker as part of the first Fox Cities Book Festival.
In 2009 the Fox Cities Reads decided to expand its reader demographic, inviting award-winning author, humorist and musician Michael Perry to be its author, and featured three of his books, Off Main Street, Population 485, and Truck: A Love Story. We also expanded the number of speaking engagements to include all sponsoring libraries and UW-Fox. As an added treat, Michael and his band, The Long Beds, performed a concert at the Fox Cities PAC as part of the Fox Cities Book Festival.
New York Times best-selling author Leslie Kagen brought in huge crowds as the Fox Cities Reads 2010 author, which featured her award-winning novel Whistling in the Dark. Kagen's presentations delighted her audiences as she spoke at multiple venues and again was featured as the Fox Cities Reads' contributing author to the Fox Cities Book Festival.
Which brings us to the 2011 Fox Cities Reads author selection, Luis Alberto Urrea. This year we are offering two book selections by this national best-selling author: The Devil's Highway and Into the Beautiful North. Urrea is the author of several highly acclaimed works of fiction and poetry and also a finalist for the Pulitzer Prize for general non-fiction. He is the recipient of a Lannan Literary Award, an American Book Award and a Kiriyama Prize. And one of Urrea's featured books for this year's Reads' The Devil's Highway, was selected as one of the best books of the year by the Los Angeles Times Book Review, the San Francisco Chronicle and the Chicago Tribune.
Be sure to attend Luis Alberto Urrea's presentation and meet the author on Monday, April 11th at 7:00 PM in the Lower Level Meeting Room of the Appleton Public Library!
Library Humor
And the Oscar Goes To...
True Grits
Famous chef Julia Child (Meryl Streep) hunts down the world's greatest grits recipe with the help of a gristled, backwoods old coot (Meryl Streep) and a precocious eight year-old boy (Meryl Streep).
Harry Potter and the Deathly Halibut
Retired boy wizard Harry Potter (Ernest Borgnine), along with pals Ron (Ed Asner) and Hermione (Betty White), confront their most horrifying challenge: the Golden Platter Early Bird Fish Buffet!
Winter's Bone-Chill
Bored with the glamorous life in California, a beautiful supermodel (Cameron Diaz) moves to Wisconsin. The film takes a racy turn when the model removes three full layers of clothing. This leaves her with only eight.
African American Swan
An aging ballerina (Oprah Winfrey) struggles to find a tutu that fits.
The Ice Cream Social Network
A musical about the founding of Stuff-Your-Facebook, the Internet site devoted to over-eating. Songs include "Donut Forsake Me Oh My Darlin'," "If I Only Had a Bran Muffin," "We'll Eat Again," and "I Only Have Pies For You."
Malice in Wonderland
Following his portrayals of the demented Captain Jack Sparrow, the lunatic Willy Wonka, the crazed Ichabod Crane, the psychotic John Dillinger, and the deranged Sweeney Todd, Johnny Depp attempts to change his image with his role as the Mad Hatter.
Entangled
Country singer Reba Wynette (Gwyneth Paltrow) sells her soul to an ancient crone who can't move her face muscles (Cher) in order to save her marriage to a low-down, no-good louse (Charlie Sheen), who's been cheating on her with a sultry temptress (Betty White).
Ironing Man, Too!
He fights crime. And wrinkles.
Soy Story B-12
Woody is diagnosed as lactose intolerant while Buzz develops a vitamin deficiency. Meanwhile, Mr. Potato Head sneezes his nose off. Literally.
Interception
Quarterback Aaron Rodgers (Ben Stiller) leads the Green Bay Packers to Super Bowl victory while former quarterback Bret Favre (Betty White) broods in lonely isolation.
127 Hours, Give or Take
A young man (Matt Damon) is doomed to drastic measures when, trapped on his couch with a broken remote control, he is forced to watch the entire Academy Awards ceremony.
Tron: Lunacy
Twenty-eight years after the first "Tron" film, Jeff Bridges remains trapped in a computer, still
searching for a plot.
The Kids Are All to the Right
A politically liberal same-sex couple (Tom Cruise and Katie Holmes) is horrified by their conservative children (Bristol Palin and Justin Bieber). Hilarity ensues when the children's father (Betty White) re-appears.
Twilight Saga: Eclipsed
There's this girl (unknown actress). And this vampire (unknown actor). And this werewolf (Betty White). And...oh, who cares?
The King's Reach
King of Rock n' Roll Elvis Presley (Hillary Swank) ignores his diet and grabs for his favorite peanut butter and banana sandwiches. Elvis's agent Colonel Parker is played by...Cloris Leachman.