Upcoming Events
April 16th, 2011. Pittsburgh SCORE Workshop: Small Business Basics
"Registration and continental breakfast begin at 8:30 am. The session starts at 9:00 am and ends at 1:00 pm."
Location: PNC YMCA,
236 Fifth Ave. 2nd Floor ( in downtown Pittsburgh)
Pittsburgh, PA
Get the basic information you need to put your new
small business on the path to success at the SCORE
Small Business Basics Workshop. Local finance,
accounting, legal, and marketing professionals
together with SCORE Counselors will provide you
with information about how to start a small business.
What they all have in common is the desire
to help you succeed! Other dates to follow!
May 14
Jun. 18 Register Now!
Jul. 23
Sep.10
Oct. 15
Dec 3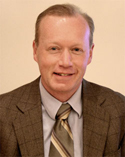 April 21, 2011. How the Web Changes Marketing. Are you ready to take advantage of the many inexpensive (and even free) online marketing tools available to your business? In this one-hour webinar, Internet marketing expert Mike Moran reveals how to make the most of your marketing campaign. Register today.
May 9, 2011, Washington, DC. Accelerate Your Growth. Join American Express OPEN and SCORE for a day of free mentoring and peer-to-peer educational workshops geared to get your business on the road to success. Sign up to reserve your spot.
May 23-25, 2011. Small Business Summit. Network, learn and grow your business at the 2011 Small Business Summit in Washington, DC. Find out more.