Upcoming Events
March 19, 2011. Pittsburgh SCORE Workshop: Small Business Basics
Get the basic information you need to put your new
small business on the path to success at the SCORE
Small Business Basics Workshop. Local finance,
accounting, legal, and marketing professionals
together with SCORE Counselors will provide you
with information about how to start a small business.
What they all have in common is the desire
to help you succeed! Other dates to follow!
Apr. 16
May 14
Jun. 18 Register Now!
Jul. 23
Sep.10
Oct. 15
Dec 3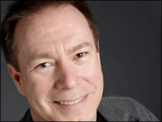 March 15, 2011. Security Threats of Social Media. Join security expert Michael Sanchez of Cisco to learn how to protect your business from security threats when using social media. You'll learn what to watch out for and what solutions are available to protect your business. Register today.
2011 SCORE Awards. Nominations for the 2011 SCORE Awards are now being accepted. All award winners will be recognized in Washington, DC, on September 15, 2011. The deadline to submit nominations is March 15, 2011. Forms available online.
May 23-25, 2011. Small Business Summit. Network, learn and grow your business at the 2011 Small Business Summit in Washington, DC. Find out more.