Christ Church Reaches Out
Dear Friends,
On May 17th, Nora Buckley (the head of Shawn's seminarian lay committee) and I attended Shawn's graduation from Virginia Theological Seminary. We were bursting with pride as Shawn was singled out to receive the Dudley Prize for his demonstrated excellence in the public reading of scripture and liturgy. He also received his diploma "cum laude" based not only on high academic achievement but also on his thesis entitled, "A Cart Without a Horse: The Ecclesiological Implications of Communion Without Baptism for the Episcopal Church".
The graduation was a moving experience made all the more poignant by the speaker, Jim Wallis, editor-in-chief of Sojourners Magazine, who reminded us that the seminarians were bold enough to graduate in the midst of a worldwide economic recession. The determination of their call to ministry in spite of the financial challenges of the Church and the scarcity of available jobs for clergy reveals the power of the Church's commission to proclaim Good News. That call has not changed since the day of Pentecost when the Holy Spirit descended on the first disciples like tongues of fire, revealing a new order breaking into history. Jim Wallis reminded the graduating seminarians that this new order is founded on a call into relationship to make all relationships better; that the role of the Church is to show the world that life can be better and that the role of preachers is to offer unexpected hope.
As Wallis spoke I realized that he was describing the mission of Christ Church: "We are a community of doubters, seekers and believers pursuing and offering hope". It is hope that draws us to this place and hope that inspires and empowers us to offer the gift of hope to others. While the graduation speech was offered to the new clergy of the Episcopal Church, in reality it was a reminder that the call to offer hope is at the core of the identity of all Christians. The Good News is that we at Christ Church are being empowered to live into this call. This community continues to teach Shawn and me about ways to live in loving relationships through our worship, education, outreach and fellowship on a daily basis here at our spiritual home. This issue of the newsletter offers pictures and articles of people who are sharing hope not only within our own community but also beyond our walls: confirmands at our National Cathedral, pilgrims to Nova Scotia, missionaries to Alabama, funds to St. John's Eye Hospital in Jerusalem and work on a house in our local community through Rebuilding Together are all examples of ways that we are actively making the world better through better relationships.
Shawn and I have often expressed our deep gratitude to each other for the privilege of serving this community of faith in contemplation and action. We would like to take this opportunity to thank all of you for showing us how to live in a loving, caring community. And thank you for showing the world that life can be better!
Faithfully,
The Rev. Dr. William Hague
Rector
From the New Assistant Rector
"to equip the saints for the work of ministry, for building up the body of Christ." Ephesians 4:17
This verse from Saint Paul's Letter to the Ephesians encapsulates my theology of ministry. As your new assistant rector, I see my ministry being about equipping each and every one of you for the work of ministry to build up the Body of Christ. Christ Church is richly blessed by each of you as you bring your many gifts, passions and dreams into our community. I am looking forward as your new assistant rector to helping equip you all for the work of ministry.
Some of you might be wondering, "But isn't ministry your job? Isn't that why we hired you? To be our minister?" And indeed, for quite some time, the Church as a whole has often looked to its hired clergy to be the ministers of the Church. However, when we go to the Outline of the Faith (aka the Cathechism) in our Book of Common Prayer, we see that the ministers of the Church include all of us:
Q. Who are the ministers of the church?
A. The ministers of the church are lay persons, bishops, priests, and deacons.
In fact, our baptism is our own ordination as ministers in the Church. The early Church, in particular, saw baptism as a type of ordination. Some early rites even included giving the newly baptized a piece of cloth that looked like a stole similar to the stoles that clergy where when they are serving. Our 1979 BCP has emphasized the ministry of all of the baptized by making baptism a central feature in our liturgy again. Some of you may recall that baptisms used to be much more of a private affair that only concerned the family. However, our current Prayer Book moved baptism back into a central, public rite of the Church.
What then about ordination to the diaconate and the priesthood? Later ordinations such as my recent ordination to the diaconate and my future ordination to the priesthood are moments when the community recognizes a new relationship within the Church. I feel blessed and honored that the Church has recognized a call from God in my own life to share my gifts as a deacon and as a priest. These later ordinations are the way in which the Church recognizes this new form of relationship.
I am looking forward to talking with many of you about your gifts and passions. What energizes you most about your experiences here at Christ Church and your own faith journey? Where do you feel the Holy Spirit moving in your own life? I hope we can have many of those conversations and find ways in which we can use all of your gifts and passions in our ministry to the world. Please send me an email or give me a call if you'd like to talk further.
As I mentioned in my letter to the parish, I am so delighted to be called as your next assistant rector. I am looking forward to discovering the ways in which I can assist in equipping all of you in the work of ministry. Please don't be surprised if you come to me with a great idea for ministry, and I respond, "How can I help equip you to do that ministry?" As a community of faith, we are in this together. We are all ministers of the Church!
In Christ,
Shawn Strout
Announcements
All Seniors Save the Dates! Beginning in September, we "Prime Timers" will have a special opportunity to meet in the church undercroft on the 1st Thursday of the month for lunch and a speaker from the Historical Society. Plan to arrive by 11:30 a.m. for social time with lunch at 12:00 and a speaker at 12:30. Topics: September - December will be: September 6-" Civil War in Montgomery County"; October 4-" Montgomery County Gold Mining History," November 1 - "Genealogy," December 6 - Archeology in Montgomery County. If you have any suggestions or questions, please contact Diane Mand at 301-770-2117 or dianemand@msn.com.
¨ Community Dinners will cease throughout the summer and will resume in the fall on a monthly and special occasion basis.
¨ Please continue to pay your pledge during the summer months. The church's cash flow becomes more of a challenge when folks are on vacation. Though you may be away, the church's expenses are still present...
¨
Service Schedule: There will be no changes to the service schedule this summer. Services are still at 8am, 9:30 am and 5pm.
¨ Popsicles will be served on the lawn after the 9:30am service.
¨ The WOCC will meet Monday, June 18 @ 10:30am.
Congratulate our Confirmands!
Christ Church has every reason to be proud of the 22 adults that were presented to the bishop for confirmation this past May 22nd.
A profound "Thank You" to Lee Puricelli who worked for many weeks preparing and nurturing the young people in helping them make a mature affirmation of faith.
Adults and youth being confirmed, received, or reaffirmed were:
Caleb Albright
Lisa Albright
Claire Atkinson
Garrett Brennan
Margaret Buckley
Irina Bukharin
Carly Chase
Chris Doyle
Christina Doyle
Corey Emden
Lauren Etherton
Emma Falkenstein
John Ferry
Rachel Ferry
Claire Goubeaux
Cassie Hart
Natalie Hart
Sam Hartz
Aime Keith
Gavin Keith
Pam Lawrence
Suzanne Lawrence
Ramzi Nemo
Lee Puricelli
William Locher
Jackson Puente
Kelsey Marie Reese
Conrad Smith
Caroline Steel
William Steel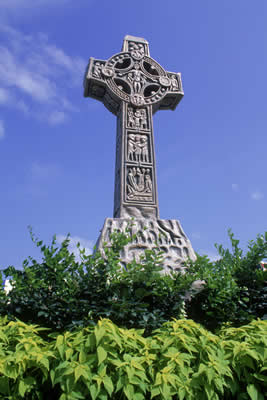 Other Groups Meeting at Christ Church
WHOW
Women Helping Other Women
Tuesday 7:30pm -Room 3
AA and AL-ANON MEETINGS
Women's Al-Anon-
Monday 7:00 pm-Youth Room
Women's Al-Anon
Tuesday 9:30am-Youth Room
Women's Al-Anon
Tuesday 10:30 am-Undercroft
Women's Al-Anon
Tuesday 11:45 am-Youth Room
Liberty AA
Tuesday 8:30 pm-Youth Room
& Room 2
Terrapin AA
Thursday 10:30 am-Undercroft
Come Celebrate!
Trinity Sunday on June 3rd provides the whole parish with a beautiful context for celebrating...our Sunday School children in PreK/K through Grades 5/6 growth in the love and joy of Jesus...our teachers' dedicated service...our own Shawn Strout's June 2nd ordination into the diaconate. The scriptures that day will call us to start a brand new life through God's own Holy Spirit (John 3:1-17). Let's gather together and celebrate the start of Shawn's life as a priest and the lives of our youngest parishioners and their dedicated teachers.
Who: The Whole Parish
What: Shawn Strout's Ordination and
Sunday School Culmination.
When: Trinity Sunday, June 3rd, immediately following the 9:30 AM service, during our All Parish Coffee.
Where: Christ Church Undercroft
Green Team Day
This heartwarming annual event which, as always, took place on the first Saturday in May, was marked by a generous turnout of dedicated participants, despite the messy weather that occurred just hours before and after it. Among those selfless parishioners (some of whom were moving rapidly from one completed gardening site to another and unfortunately missed this list) were Emily Barry, Nora Buckley, Rusty Cleland, Jo Crozier, Catherine Grant, Lenord Hawkins, Sarah Leung, Anne Meyers, Ted Seale, Peter Turner, Helen Urquhart, and also Susan Jack, a Quaker neighbor. Our special thanks to all of them, and to Pete Parrish, who, although having long ago retired to his native California, continues year after year, to give critical financial support to our Green Teamers.
MOTHERS DAY CHILDREN'S SUNDAY SCHOOL PLANT-OUT: This Mothers Day almost a dozen children planted the children's border across the end of the education wing with a double row of multicolored impatiens under the able supervision of Anne Enriki, her daughter, and a number of very helpful moms. The results were once again very pretty and will become spectacular.
Pilgrims and Missionaries
On June 10th at our 9:30 service we will commission and honor those parishioners who will be going to Alabama to help restore housing that was destroyed in last year's tornados.
On June 17th we will commission our pilgrims who will journey to Nova Scotia.
We are deeply grateful to the participants, their leaders, their parents and all those who have made these important trips possible. We are truly honored to have such fine ambassadors representing the mission and ministry of Christ Church.
Mission to Tuscaloosa:
Emily Barry
Ian Barry
Mara Barry
Susan Catlette
Tina Cleland
Robert/Bob Hoffman
Carol Jones
Dianne Jung
Kelsey Reese
Pilgrimage to Nova Scotia
Albright, Caleb
Atkinson, Claire
Bukharin, Irina
Chase, Carly
Doyle Chris
Doyle Christina
Emden Corey
Goubeaux, Claire
Hart, Cassie
Hartz, Sam
Keith, Aime
Lawrence, Pam
Puricelli, Lee
Smith, Conrad
Steel, Caroline
Rebuilding Together
This year brought new friends and challenges for us on REBUILDING TOGETHER PROJECT DAY. The Bethesda Kiwanis Club decided not to sponsor our house this year, so with a leap of faith, we decided to still proceed with our plans to help a Haitian couple who own a house in Silver Spring and their family of 11. About 20 members of Christ Church physically worked on this years's project house along with four members of Trinity Lutheran Church who joined in the sponsorship of the house and, as they has always done, The Women of Christ Church again provided a delicious lunch for the volunteers.
Thank you to all the volunteers -- Emily & Ray Barry, Brad & Charlie Christimas, Bill Croke, Peter Gergen, Michelle Goodson, Ginny Hussong, Doug & Ivan Leavens, Sarah & Ron Leung, Lee Puricelli, Paul Robbins, Ted Seale and especially Ted Thanos, Dick Nunn and Sue Mitchell and of course to our Women of Christ Church! And thank you Father Hague for your blessings!
We couldn't have done it this year without our parish family's faith, so I thank all of you for your time, talents, donations and blessings for making this another successful REBUILDING TOGETHER PROJECT DAY!
Yours in Christ,
Bob Quinn
PS The job is not over --- there will still be more to do INSIDE the house later this summer, so stay tuned!
.
June Outreach
St. John's Eye Hospital
Giving sight to the blind and a vision of hope to the Middle East that is the mission of St. John's Eye Hospital. Supported by the Most Venerable Order of the Hospital of St. John of Jerusalem a chivalric order with roots in the 11th century, the present day mission is to enhance the health and wellbeing of people of all races and creeds.
For the past two years Christ Church has provided the necessary funds for corneal transplants. Christ Church pilgrims visited one of the recipients last year on our pilgrimage to Jerusalem and Shawn Strout brought necessary medical supplies to the hospital a year ago.
This year our goal is to raise $2000.00 for another cornea transplant to be performed this summer by one of the world's leading cornea surgeons from Ft. Worth Texas (who is giving his time and expertise as a gift to the hospital). Through this simple act of compassion it is our intention to bring hope and the Gospel's message of peace to the conflict torn center of Jews, Muslims and Christians.
June Celebrations
Birthdays:
David Albright 06/01
MaryBeth Best 06/01
Amanda Litty 06/01
John Brennan 06/02
Eldred Clarke 06/02
Robert Israel 06/02
Mary Andrews 06/03
Haley Rice 06/03
Sheila Gart 06/04
Charles Lekakos 06/04
Camden Ventura 06/04
Joseph Penovich 06/05
Chlaila Haynie 06/06
Donald Martineau 06/06
Calvin Smith Jr. 06/07
Lori Steel 06/07
Jane Aylor 06/08
Jay Carpenter 06/08
Gerald Hendrickson 06/08
Rukmani Willis 06/08
Lee Zampella 06/08
Cameron Barnes 06/09
Michael Cowan 06/09
Kevin Gibson 06/09
Wills Green 06/09
Lauren E. Lakey 06/09
Poupee Nisos 06/09
Sandi Schuler 06/09
Sofie Scott 06/09
Patrice Upshaw-Whiting 06/09
Christiane Barnes 06/10
Garret Brennan 06/10
Caroline Breul 06/11
Beverly Brennan 06/12
Louise Lamb 06/12
Cora Simpson 06/12
Linda Daisley 06/13
Caroline Simpson 06/13
Agnes Gourlay 06/14
Jack Lawrence 06/14
Kelly Israel 06/15
Thomas Tatem 06/15
Hoyt Connell 06/16
Barbara Everett 06/16
Kimberly Hamilton 06/16
Gail Marks 06/16
David Wood 06/18
Joe Gerbasi 06/19
Alexander U., Governatori III 06/19
Sydney Boniface 06/20
Grace Bullard 06/20
Mark Cooney 06/20
Fred Fulton 06/20
Frederick Mesmer 06/20
Laura Ventura 06/20
Brandon Barr 06/22
Kurt Ellison 06/24
Helen Buck 06/24
Mikaela Bakey 06/25
Jack Bakey 06/25
Gerald Fink 06/25
Matthew DeLeon 06/26
Derek Smegal 06/26
Mannie Collins 06/28
Diane Gubernot 06/28
Owen Kean 06/28
Bonnie Muheim 06/28
Jean Colvin 06/29
Olivia Foster 06/29
Irina Bukharin 06/30
Janet Cline-Moody 06/30
Alex Posorske 06/30
Ted Thanos 06/30
Elizabeth Zampella 06/30
Anniversaries
Allen & Barbara Bissell 06/01
Gerald & Cynthia Lett 06/01
Philip & Mary Padgett 06/01
Tom & Rukmani Willis 06/04
Lance & Judy Kilpatrick 06/05
Paul & Betsy Robbins 06/05
Charles & Cynthia Macri 06/06
Frank & Mary Shull, III 06/06
John & Deborah Smegal 06/06
Barbara &Pat Phelan 06/13
Linda & Owen Kean 06/14
John & Elaine Schoemer 06/16
Lynette & Lawrence Posorske 06/17
Scott & Lisa Rickard 06/18
John & Mette Scott 06/18
George & Carolyn Slate 06/21
Sarah & Diego Vicente 06/21
Michael & Barbara Ferry 06/22
Jim & Patty Van Cott 06/22
Rusty & Tina Cleland 06/24
Christ Church Parish, Kensington Maryland
Rector

Children's Christian Formation

Organist/Choirmaster

Parish Administrator
Sexton
Lenord Hawkins
Head Verger
Assistant Vergers
Anthony Coe
Susan Catlette
Office Hours
Monday-Friday
9:00 am-5:00 pm;
E-mail:administrator@ccpk.org
Telephone: 301.942.4673

Service Schedule
Sunday:
8:00am 9:15am &11:15am
Wednesday: 6:30 pm
VESTRY
Rector-The Rev. Dr. William Hague
Treasurer-Bonnie Douglas
Clerk- Bonnie Muheim
Phil Padgett (Outreach)
Ben Haskell (Finance)
Calvin Smith (Property)
Caroline Turner (Communication)
Pam Prindle (Parish Life)
Julianne Clarke (Stewardship)
Diane Jung (At Large)
Sharon Bartram (Education)
Diane Mand (Inreach)