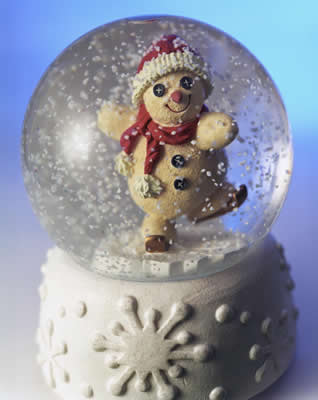 Dear Clients, Friends and Colleagues:

As we put another year in the history books, I hope you have the time to be thankful for all the good things in life. While life presents many challenges, it surely is a gift worth appreciating and treasuring. So, this holiday season, I encourage you to spend time with the people you love and enjoy the memories you create that will last a lifetime.

At Littman Krooks, we are thankful for the opportunity to have a relationship with you and to be able to bring you our monthly newsletter. We welcome your comments and suggestions.

Happy Holidays,


Bernard A. Krooks

Managing Partner
Littman Krooks LLP

Estate Tax Bill Containing Surprises for Wealthy
The legislation will restore the estate tax for two years with an exemption of $5 million and a 35% tax rate for estates over that amount.
Medicaid Excess Income Program
NYS Department of Health has launched a new web page dedicated to the Medicaid Excess Income Program, a program that provides assistance with medical bills for those individuals whose monthly income is over the Medicaid level.
Cuidado de Salud
This is the first government web site in Spanish that provides consumers with information and resources that will help them access quality, affordable health care coverage.

Life Insurance on a Child with Special Needs
Should parents consider purchasing life insurance on the life of their child to address the possibility that they will outlive their child?
Community Outreach

For more details on these and other local events, view our
calendar. Contact us at
info@littmankrooks.com
to have your event posted

.


Dina B. Cohen, Esq. judged a Moot Court competition at Pace Law School on December 4, 2010.


Harriet P. Schleifer, Esq., will present "Parents for Parents: Advocating for your Child with Special Needs," on Wednesday, January 5, 2010 at 7:30 pm at the Rosenthal JCC - Yorktown Branch.
Elizabeth Valentin, Esq. will speak on Estate Planning at the Yonkers Montessori Academy in Yonkers, NY on Tuesday, January 11, 2011 at 7:00 pm.

Adrienne J. Arkontaky, Esq. will present "Life After High School: Transition Planning for Students with Disabilities" at the NYSBA Annual Conference on Thursday, January 27, 2010 from 9:15 am to 12:15 pm at the New York Hilton. For more information click here or call (518)487-5621.

In the News




The following are examples of recent media coverage that may interest you.

Click here for additional articles.

"It's Never Too Late to Give," Preserving Your Memory, by Bernard A. Krooks, Esq.

"Moving On," Westfair Online, featuring Bernard A. Krooks, Esq.

"How to do Estate Plan on the Cheap," Forbes.com, featuring Bernard A. Krooks, Esq.
Bernie the
Attorney


Radio Show
Missed an episode of "Peace of Mind with Bernie the Attorney" this season?

Click here to visit our archives page.



Corporate and Securities
Littman Krooks LLP also serves clients in the areas of corporate and securities law and mergers and acquisitions.

For more information
,
click here.

Join the
Conversation
Click here for:

Elder Law Blog

Estate Planning Blog