Happy Holidays!
We have sent you this e-newsletter to keep you updated on the very latest in elder law news. Littman Krooks LLP is a law firm dedicated to serving the needs of seniors and those with special needs.
Congratulations to Bernie Krooks on being elected President of the Special Needs Alliance (SNA). To find out more about Special Needs Alliance, visit their website at
www.specialneedsalliance.org
.
Littman Krooks LLP is offering a series of free seminars in our White Plains office. The next seminar will be held on January 15, 2009. This seminar is entitled "Tricks of the Trade: Medicaid and Elder Law: How to Protect Your Life Savings". If you would like to attend, please contact Nicole Garcia at (914) 684-2100 or by email at
[email protected]
to register.
Littman Krooks LLP would like to wish you peace, joy and prosperity during this holiday season and for the coming year!

As always, your comments and questions are important to us. You may send them to
[email protected]
.
A Roundup of Key Elder Law Numbers for 2009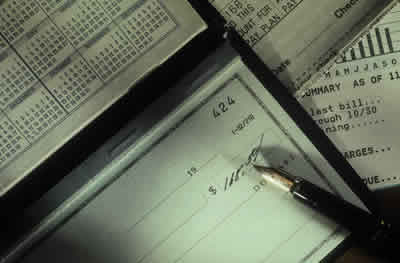 Every January, inflation adjustments are made to Medicaid, Medicare, Social Security and other figures that are of vital interest to the elderly and their families. Here's a compilation of new figures for 2009.
Click here to read more
Revoking a Power of Attorney
If for any reason, you become unhappy with the person you have appointed to make decisions for you under a durable power of attorney, you may revoke the power of attorney at any time. There are a few steps you should take to ensure the document is properly revoked.
Click here to read more
How Does Work Affect Your Social Security Payments
Many people continue to work beyond retirement age, either by choice or out of necessity. In light of the current economic situation and the recent sell-off on Wall Street, it is likely that even more of us will need to work during our retirement years. If you are receiving Social Security benefits, you should be aware of how working can affect your benefit payments.
Click here to read more.
About Our Law Firm
_____________________________________________________________________________

Littman Krooks LLP offers legal services in several areas of law, including Elder law, Special Needs Planning, Special Education Advocacy, Trusts and Estates, Guardianship, Estate and Tax Planning, Estate Administration/Probate, Medicaid, Public Benefits and Corporate and Securities. Our offices are located at 655 Third Avenue, New York, New York, 399 Knollwood Road, White Plains, New York and 21 Old Main Street, Fishkill, New York. To find out more information about Littman Krooks LLP visit our website at www.littmankrooks.com.

Attorney Spotlight

Adrienne J. Arkontaky, Esq. focuses on special needs planning for families of children with disabilities, special education advocacy, guardianship, elder law, long term care, Medicaid issues, trusts and estates, estate planning, wills and probate.

To find out more about Adrienne or any of our attorneys please visit our website at

www.littmankrooks.com

.