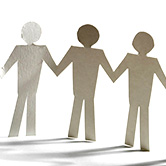 Industry Rallies; Indiana Bill Withdrawn
As Battle Continues
Modern Salon
In light of the overwhelming response to a rallying cry from the professional beauty industry, Indiana Representative Dave Wolkins killed a state bill Wednesday that would have eliminated licenses for cosmetologists and a handful of other professions. Wolkins, R-Winona Lake, says the stylists, estheticians and others who came to testify on the bill last week were so persuasive that their industry should be licensed and regulated, that he would not even ask for a vote on the legislation.
Wolkin's decision came after professional beauty associations, including the National Coalition of Estheticians, Manufacturers/Distributors and Associations (NCEA), the Professional Beauty Association (PBA), the American Association of Cosmetology Schools (AACS) and Cosmetologists Chicago (CC), rallied their members to speak out against the pending legislation. MORE
Tennessee Bills to Restrict Who Can Perform 'Cosmetic Services'
These bills discuss who should be doing what services and further restricts the esthetician scope of practice. According to Senator Tracy, "By definition, cosmetic procedures and treatments are elective, invasive, and require the direct involvement of a medical doctor to assess the need for them, identify any contraindications for the treatment, identify the appropriate medical setting in which the treatment should be performed, and be available for follow-up if there are any complications. Physicians who are employed or contracted by others to either perform these procedures or supervise those who do them can be subjected to undue financial pressure to perform or permit procedures to be performed that may not be medically appropriate."
To learn more about the impact on your esthetician license or business, there is a meeting scheduled for Wednesday, February 8th in Memphis, hosted by a NCEA member. Email: tnlaser@gmail.com
Number:
TN HB 2558 TN SB 2275 - Updated (

Status

01/18/2012) Download Bill Here

Sponsor:
Tracy
Title:
Medical Occupations
Abstract:
As introduced, redefines the regulations physicians and those working under a physician's supervision must follow when performing cosmetic or aesthetic procedures or treatments. - Amends TCA Title 63.
Status:
P2C, ref. to S. H&W Comm. - 01/13/2012
Understanding State Board Regulation of Equipment

Skin Inc

It has been reported that almost half of all inspections of licensed facilities that occur are initiated through a consumer complaint to the state regulatory board. Skin care professionals who purchase devices from a manufacturer or distributor are often unaware of the regulatory requirements and/or the state board's lack of understanding of the devices and their uses, which can lead to fines and sanctions. Many of these situations could have been avoided if industry statutes, rules and regulations were current with industry standards, and if the skin care professional had a better understanding of device regulations in order to provide a better defense. It is every licensee's responsibility to research the technology they purchase and ask better questions of the seller in order to make an informed purchase. Following are the answers to commonly asked questions about esthetic equipment. MORE

New York Bill Introduced to License MakeUp Artists

Number: NY AB 2176 - Updated (Status 01/07/2012)

Sponsor: Rabbitt Title: AN ACT to amend the general business law, in relation to establishing licensure for makeup artists

Abstract: Amd SS400, 401, 404, 406, 407, 409 & 412, Gen Bus L Establishes licensure for makeup artists. 11. A "MAKEUP ARTIST" MEANS A PERSON WHO PROVIDES FOR A FEE, OR ANY CONSIDERATION OR EXCHANGE, WHETHER DIRECT OR INDIRECT, SERVICES TO ENHANCE, DISTORT OR CONCEAL HUMAN FEATURES WITH THE USE OF VARIOUS TECHNIQUES, SUCH AS FASHION MAKEUP, THEATRICAL MAKEUP, PROSTHETIC MAKEUP, SPECIAL EFFECTS MAKEUP, AIRBRUSHING AND HIGH DEFINITION.

Status: referred to economic development - 01/04/2012

*Note: NCEA has no stance on this bill. Please go to MORE for additional information.

Nebraska Joins the Ranks of States Requiring
Proper Use of Credentials

Number: NE LB 1032

Advertisement means any communication or statement, whether printed, electronic, or oral, that names a credential holder in relation to his or her practice or profession or the institution in which the individual is employed, volunteers, or otherwise provides health services, health-related services or environmental services, including business cards, letterhead, patient 12 brochures, email, Internet, audio, and video and any other communication or statement used in the course of business.

"...under the Uniform Credentialing Act shall make the person's current credential available upon request. The department, with the recommendation of the appropriate board, if any, shall determine how a consumer will be able to identify such a credential holder. The method of identification shall be clear and easily accessed and used by the consumer. (c) All signs, announcements, stationery, and advertisements of such persons credentialed under the act shall identify the profession or business for which the credential is held.(3) A credential holder who fails to comply with this section is guilty of unprofessional conduct and is subject to disciplinary action under the Uniform Credentialing Act."




It is the position of the NCEA that:

1. Estheticians represent themselves according to their licensed title, as designated by their state licensing board or regulatory agency.
2. Estheticians must not promote themselves or allow any employer to market them otherwise.

West Virginia Board to be Abolished
Number: WV HB 2430

The purpose of this bill is to abolish the Board of Barbers and Cosmetologists. (By Delegates Andes and Cowles) Introduced January 11, 2012. NCEA has responded by sending letter in support of maintaining a board to keep consumers safe from unlicensed persons performing skin care services.

Make your voice heard in you reside in WV:

Troy Andes (R - Putnam)
Room 150R, Building 1
State Capitol Complex
Charleston, WV 25305
Capitol Phone: (304) 340-3121
Business Phone: (304) 369-8500
E-mail:

troy.andes@wvhouse.gov

Daryl Cowles (R - Morgan)
Room 6R-A, Building 1
State Capitol Complex
Charleston, WV 25305
Capitol Phone: (304) 340-3177
Business Phone: (304) 258-1880
E-mail: daryl.cowles@wvhouse.gov

NOT A SUPPORTING MEMBER OF NCEA YET?

Continue to support advocacy efforts to protect your future!


The mission of the NCEA is to define standards of practice through certification and continuing education accreditation in order to represent and advocate for the esthetic profession.

NCEA is protecting your right to practice by...
Providing professional excellence through the NCEA Certified credential
Approving continuing education through the Commission on Accreditation
Advocating to strengthen your voice and position with state regulatory boards