July 19
, 2012 · Vol. 23, No. 2
CMU Shines in "The Dark Knight Rises"
For the final film in Christopher Nolan's Batman trilogy, "The Dark Knight Rises," which opens in theaters tomorrow, several scenes were filmed on campus at the Mellon Institute and near the Software Engineering Institute (SEI).

Several Carnegie Mellon staff and students were part of the highly anticipated production.



Read about CMU's involvement with the movie.Pictured above: A scene from Warner Bros. Pictures' and Legendary Pictures' action thriller "The Dark Knight Rises," a Warner Bros. Pictures release. TM & © DC Comics. The scene was shot in front of the Mellon Institute. Photo courtesy of Warner Bros. Pictures
Urban Design Build Studio Project Makes a Splash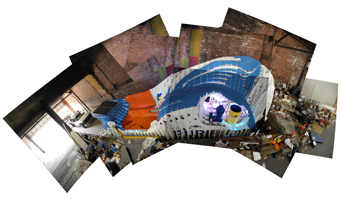 A new student project offers filtered fun for city neighborhoods.

PURIFLUME, a mobile water system with spray park features, not only provides a way to cool off during Pittsburgh's record summer heat but also is being viewed by city officials interested in its potential in conserving and filtering water.

The concept won Ford's College Community Challenge (Ford C3), a national challenge grant competition that recognizes colleges and universities that utilize a school's resources and capacity to address an urgent, unmet social need or problem in the local community.


Biometric Lab Kicks Off New Research on Gaits
Identity science takes a giant leap forward with a new discipline in biometrics. Carnegie Mellon researchers at the new $1.5 million per year Pedo-Biometrics Research and Identity Automation Lab are teaming up with Autonomous ID, an Ottawa, Canada, company relocating to the U.S., to test insole sensory system prototypes for a variety of identification uses, from security to detecting the onset of such diseases as diabetes and Parkinson's.
The CMU Pedo-Biometrics Lab, headed by Electrical and Computer Engineering Professor Marios Savvides, will provide the roadmap for scientific analysis and algorithm research and development for the new pedo-biometrics discipline, which uses a specially designed insole to monitor foot movement.
Loewenstein Documents Personal Loan Pitfalls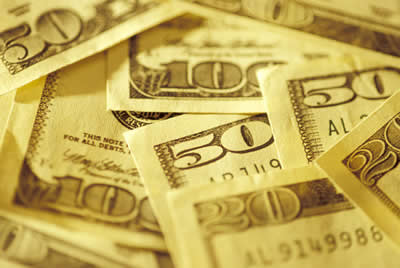 As an old proverb goes, "before borrowing money from a friend, decide which you need most."

New research from Carnegie Mellon's George Loewenstein and the University of Vienna's Linda Dezsö provides evidence of the pitfalls of making or receiving personal loans. Published in the Journal of Economic Psychology, the study strongly supports the idea that it is a big mistake to borrow money from, or loan money to, a friend.


Read the full story.

Help ensure the safety and well-being of the CMU community:
University Police: 412-268-

2323




Ethics Hotline: 1-877-700-7050