May 10
, 2012 · Vol. 22, No. 42
Drama School Rated Among Best in the World
The Hollywood Reporter has named Carnegie Mellon's School of Drama among the top 25 drama schools in the world. The Hollywood Reporter states: "The most creative time in Zachary Quinto's life wasn't playing Spock; it was learning the trade at Carnegie Mellon University. Adds alumna Holly Hunter: 'I loved to be able to take a script apart in purely technical terms to learn about a character using this very pragmatic tool. That's where I learned it.'

"CMU grads have won six Oscars and 96 Emmys. Notable Alumni: Ted Danson, Rob Marshall, Steven Bochco, Paula Wagner, Patrick Wilson, John Wells."


Technology Gives Objects a Sense of Touch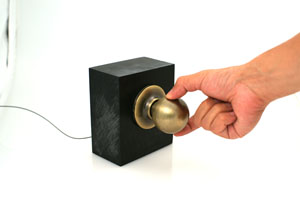 A doorknob that knows whether to lock or unlock based on how it is grasped, a smartphone that silences itself if the user holds a finger to her lips and a chair that adjusts room lighting based on whether a user is reclining or leaning forward are among the many possible applications of Touché, a new sensing technique developed by a team at Disney Research, Pittsburgh, and Carnegie Mellon.

Read the full story.
Planning a Vacation? Use a Knowledge Map
People who have already sifted through online information to make sense of a subject or plan a vacation can help strangers facing similar tasks without ever directly communicating with them, researchers at Carnegie Mellon and Microsoft Research have demonstrated.



This process of distributed sensemaking, they say, could save time and result in a better understanding of the information needed for whatever goal users might have. The researchers explored the use of digital knowledge maps - a means of representing the thought processes used to make sense of information gathered from the Web. When participants in the study used a knowledge map that had been created and improved upon by previous users, they reported that the quality of their own work was better than when they started from scratch.
Social Science Helps Social Networks Thrive
Online communities are among the most popular destinations on the Internet, but attempts to create social networking sites often meet with failure. In a new book, Carnegie Mellon's Robert E. Kraut and the University of Michigan's Paul Resnick use evidence from the social sciences and their own research to suggest ways that organizers can effectively address major design challenges.

In "Building Successful Online Communities: Evidence-Based Social Design," the authors say organizers must not only attract newcomers, but find ways to socialize with them and build commitment to the community. And they must also deal effectively with participants who are disruptive.


Students To Make India School Sustainable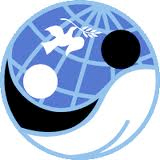 Three Carnegie Mellon University engineering students will travel more than 14,000 miles roundtrip this summer to put solar panels on a grade school in northern India.

Engineering majors Eva Humphrey, Tejank Shah and Michelle Krynock - members of CMU's Engineers Without Borders student chapter (EWB-CMU) - will be accompanied by professional mentors Joshua Jedlicka and Uzair (Sam) Shamsi, a former Rampur, India, resident. They will depart May 17 to develop sustainable energy for an impoverished region in one of the world's most populous nations.



Help ensure the safety and well-being of the CMU community:
University Police: 412-268-

2323




Ethics Hotline: 1-877-700-7050