April 5
, 2012 · Vol. 22, No. 37
Dannenberg To Conduct Global Laptop Orchestra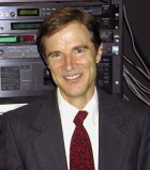 Orchestras playing laptop computers at Carnegie Mellon and six other universities in the United States and the United Kingdom will use audio and video links over the Internet to perform an unprecedented joint concert on April 16.
CMU's Roger Dannenberg, associate research professor of computer science, music and art, will direct the Federation of Laptop Orchestras' (FLO) multi-city "collective improvisation" from LSU in Baton Rouge.
Study: Inflammation From Stress is the Culprit
Everyone knows stress wreaks havoc on the mind and body. But, how so?

A research team led by Carnegie Mellon's Sheldon Cohen has found that chronic psychological stress is associated with the body losing its ability to regulate the inflammatory response. Published in the Proceedings of the National Academy of Sciences, the research shows for the first time that the effects of stress on the body's ability to regulate inflammation can promote the development and progression of disease.


Game Console Changes Could Save $1B Per Year
Adding an "auto-power down" feature to popular video game consoles, like Nintendo's Wii or Microsoft's Xbox 360, may be one of the most cost-effective strategies for controlling demand for electricity. As the proliferation of video game consoles continues, the modification could save consumers $1 billion per year in electricity costs.


"We are seeing this big increase because the number of video game consoles is increasing, the amount of time spent on the consoles is increasing so the amount of energy used is also skyrocketing," said Eric Hittinger, a Ph.D. candidate in the Department of Engineering and Public Policy.
Registration Begins for TODSW Day
Registration begins today (April 5) through April 20 for Take Our Daughters and Sons to Work Day, sponsored by Staff Council. This year's event, for youth between the ages of 9 and 15, will be held Thursday, April 26 in the University Center.

"Building Opportunity" is the theme for this year's program. Following lunch, sessions will be held at 1:15 and 2:15 p.m. For the first session, students can choose a "Mind" or "Body" activity, featuring "MadScience," a Pittsburgh company specializing in fun educational science programs, and activities with the Athletics Department staff. The second session is a choice of "College Stations" with presenters from CMU's various academic programs.


Last Call for Staff Council Nominations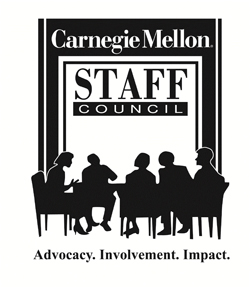 There's still time to nominate individuals to become Staff Council Divisional Representatives. Nominations are being accepted through tomorrow, Friday, April 6. Each division should have two representatives and the list of divisions is available on the Staff Council website. Current staff council reps are listed on the site as well.

To nominate an individual for a two-year term beginning this August, submit his/her name online.


Help ensure the safety and well-being of the CMU community:
University Police: 412-268-

2323




Ethics Hotline: 1-877-700-7050