March 8
, 2012 · Vol. 22, No. 33
Be a Part of the Presidential Search: Open Forums Announced; Website Launched
Several open forums for the Carnegie Mellon community to provide input to the search for a successor to President Jared L. Cohon have been scheduled for the week of March 26.

The open forums give students, faculty, staff and alumni an opportunity to provide their opinions about the future direction and leadership of Carnegie Mellon. Input from the university community will help guide the search committee.

The following is the open forum schedule:

Students:
4:30 - 5:30 p.m., Tuesday, March 27, Rangos I, University Center

Staff:
Noon - 1 p.m., Wednesday, March 28, Connan Room, University Center

Faculty:
4:30 - 5:30 p.m., Thursday, March 29, McConomy Auditorium, University Center

Alumni:
Friday, April 20 (during Spring Carnival), Connan Room, University Center (time will be announced)

Other opportunities for alumni input as well as for those individuals at non-Pittsburgh locations will be announced.

The open forum schedule is included in a new presidential search website that was launched today. The website, at http://www.cmu.edu/presidential-search, will serve as the public hub of information for the presidential search.


Carnegie Mellon Wins Better Building Challenge
A team of graduate students have won "best proposal" in the U.S. Energy Department's 2012 Better Building Challenge, a prestigious national competition that challenges college students to develop novel solutions to boost energy-efficiency of buildings nationwide. The CMU team won for developing an energy-efficient plan for a case study involving Walter Reed Army Medical Center.
Team members included: Enes Hosgor, a Ph.D. candidate in engineering and public policy from Istanbul, Turkey; Erica Cochran, a School of Architecture Ph.D. candidate in building performance and diagnostics from Brooklyn, N.Y.; Colleen Lueken, a Ph.D. candidate in engineering and public policy from Bethesda, Md.; Donald Johnson, a Tepper School of Business MBA student from Pittsburgh, Pa.; and Farhad Farahmand, a Heinz College master's degree student in public policy and management from Berkeley, Calif.
Bohman Named Head of Mathematical Sciences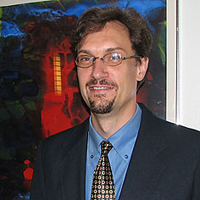 Tom Bohman has been named the new head of the Mellon College of Science's Department of Mathematical Sciences. Under this appointment he also will receive the Alexander M. Knaster Professorship, which was established in 2006 to recognize the departmental leadership.

Bohman succeeds Roy Nicolaides who served as department head from 2002 through May 2011. During the interim, Bill Hrusa served as acting department head.
Imaging, Modeling Help Predict Autistic Brain Behavior

New research from Carnegie Mellon's Marcel Just provides an explanation for some of autism's mysteries - from social and communication disorders to restricted interests - and gives scientists clear targets for developing intervention and treatment therapies.


CMU Team Analyzes China's "Soft" Censorship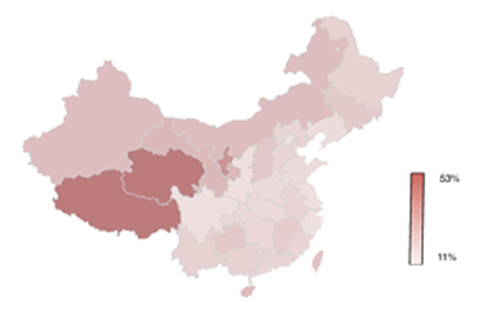 Researchers in the School of Computer Science analyzed millions of Chinese microblogs, or "weibos," to uncover a set of politically sensitive terms that draw the attention of Chinese censors. Individual messages containing the terms were often deleted at rates that could vary based on current events or geography.



The study is the first large-scale analysis of political content censorship in social media, a topic that drew attention and controversy earlier this year when Twitter announced a country-by-country policy for removing tweets that don't comply with local laws.
Qatar Campus Welcomes Speakers, Musicians
Ilker Baybars, dean of Carnegie Mellon in Qatar, will host a trio of prominent visitors and a quartet of student musicians from the School of Music next week.

Jerome Apt, Kurt Mehlhorn and John P. Lehoczky will be visiting Doha in the Scholars-in-Residence Program and will be speaking as part of the campus' Distinguished Lecture Series.


Also visiting Doha next week (March 11-15) will be CMU's Starling String Quartet. While in Qatar they'll perform at local schools, the Four Seasons Hotel and in a concert on campus.


Staff Development Day Focuses on Diversity
Learning & Development is offering a special program devoted to multicultural and diversity issues on Thursday, March 15. The program begins at 9 a.m. in the University Center's Connan Room, where Lola Mason and Ron Placone will lead a session titled "Communication Across Gender and Generations." Mason and Placone will examine some common communication quandaries and offer practical strategies for improving workplace communications.

At 10:30 a.m. in the Connan Room, L&D will hold an open forum to hear your suggestions for future L&D programs that would fit your professional and personal development needs.

During a noontime lunch in Rangos Ballroom, Dean of Student Affairs Gina Casalegno and Assistant Vice President for Diversity and Equal Opportunity Services Everett Tademy will speak about how we can better incorporate cultural awareness and sensitivity into our daily work lives.

For more information and to register, go to http://www.cmu.edu/hr/learning/ProgramsEvents/staffdevday/index.html

Help ensure the safety and well-being of the CMU community:
University Police: 412-268-2323 | Ethics Hotline: 1-877-700-7050