February 23
, 2012 · Vol. 22, No. 31
Presidential Search Committee Named
In an email to the university community, Ray Lane, chairman of Carnegie Mellon's Board of Trustees, announced the formation of a 17-member committee that will lead the search for a successor to President Jared L. Cohon, who will step down on June 30, 2013.

The committee, comprised of trustees and faculty members, is chaired by James E. Rohr, chairman and CEO of PNC Financial Services Group and chair of the board's Nominating and Governance Committee.


Feb. 28 Is CMU School of Music Day
Pittsburgh City Council will proclaim Tuesday, Feb. 28, "Carnegie Mellon School of Music Day" in recognition of the school's 100th anniversary during a ceremony at 10 a.m. that day in City Council Chambers. The School of Music's Starling Quartet will perform.


CMU's School of Music Centennial Celebration will feature concerts in Pittsburgh at the Benedum Center on March 31 and at New York City's Carnegie Hall on April 2. The Pittsburgh concert will be broadcast live by Pittsburgh radio station WQED-FM (89.3).
CMU, Penn To Conduct Transportation Research
The U.S. Department of Transportation has awarded CMU's College of Engineering and the University of Pennsylvania's School of Engineering and Applied Science a two-year, $3.5 million grant to conduct research and implement technologies for improving the safety and efficiency of transportation.

Through this new University Transportation Center, CMU and Penn will explore cutting-edge technologies that could influence everything from the safety of vehicles and roads to the analysis of traffic flow. The consortium also will establish a workforce development program to train graduate students in modern transportation-related technologies and policymaking.
Drama Stages Tony-Winning "Sweeney Todd"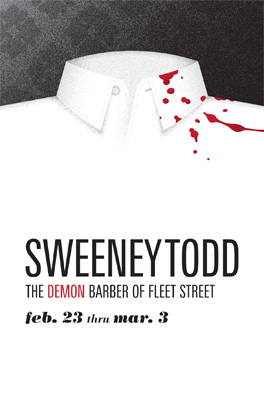 The School of Drama presents the Tony Award-winning musical "Sweeney Todd: The Demon Barber of Fleet Street," Feb. 23 through March 3 in the Purnell Center for the Arts' Philip Chosky Theater.

Directed by guest artist Joe Calarco, "Sweeney Todd" is considered one of composer Stephen Sondheim's masterpieces. The story explores love, loss and blood-soaked revenge. Returning to London after 15 years in prison, Sweeney seeks vengeance by slicing people's throats with a razor, while Mrs. Lovett disposes of the bodies by baking them into meat pies.

"This show will be intense and intimate, like a seance, starting in a small Victorian setting and out of that will grow this marvelous musical," said Peter Cooke, head of the School of Drama.

For show times and tickets, call the Drama box office at 412-268-2407 or visit Drama's website.



World-Renowned Scientist Earns Dickson Prize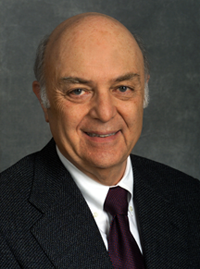 This year's Dickson Prize in Science winner is theoretical condensed matter physicist Marvin L. Cohen, a University Professor of Physics at the University of California, Berkeley, and a senior faculty scientist at the Lawrence Berkeley National Laboratory. Cohen's research has helped to form the basis for the modern day study of semiconductor physics and nanoscience.

"Cohen is world-renowed for creating and applying quantum theories to explain and predict the properties of materials," said Fred Gilman, dean of the Mellon College of Science. "His work spans a broad spectrum of phenomenon, and its impacts are most greatly felt in the fields of semiconductor physics and nanoscience."

The Dickson Prize in Science is awarded annually to the person who has been judged by CMU to have made the most progress in science in the U.S. for that year.

Help ensure the safety and well-being of the CMU community:
University Police: 412-268-2323 | Ethics Hotline: 1-877-700-7050