January 26
, 2012 · Vol. 22, No. 27
Obituary: Professor Paul Goodman Remembered
Paul S. Goodman, a world-renowned organizational psychologist, researcher, teacher, author and filmmaker, died at his home Jan. 24 after suffering a stroke earlier this month. He was 74.

Goodman, the Richard M. Cyert Professor of Organizational Psychology at the Tepper School of Business, was a faculty member at CMU for 40 years.

In an email to the university community, Provost and Executive Vice President Mark Kamlet said Goodman, more than anyone else, was a "tireless advocate of the university's international agendas," and said he played "a central role in developing key strategic partnerships for CMU in Latin and South America, Asia, Israel and South Africa."

Goodman is survived by his wife, University Professor Denise Rousseau, three daughters and two sons.

Read more about Goodman.
Scientists Hopeful of Stopping Deadly Bacteria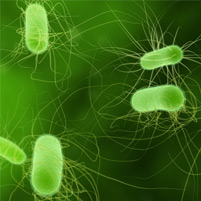 There's no treatment

for the deadly bacteria Shiga toxin that has killed more than 1 million people worldwide.

But now there's hope.

New results published in the Jan. 20 issue of Science by CMU biologists Adam Linstedt and Somshuvra Mukhopadhyay show that manganese completely protects against Shiga toxicosis in animal models. Produced by certain bacteria, including Shigella and some strains of E. coli, Shiga toxin can cause symptoms ranging from mild intestinal disease to kidney failure.

The findings could pave the way for future research aimed at creating an inexpensive treatment for infections caused by bacteria that produce the lethal Shiga toxin.
CAS To Explore Role of New Media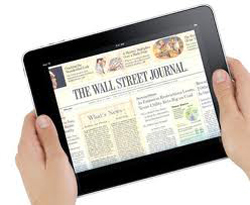 The Center for the Arts in Society (CAS) is launching a new initiative to explore the role that new media - digital, networked, computer-mediated and social media - now play in social life, cultural politics and political mobilizations.
"The media initiative is an attempt to draw together CMU faculty who focus on media - whether they are 'old' or 'new' - and support projects that use the rubric of media as a vehicle to foster new, productive collaborations between artists and humanistic scholars," said Paul Eiss, CAS director.
Spearheading the initiative are Art Professor James Duesing and Associate English Professor Kathy M. Newman.
Dramats Perform Original Works in "Playground"
The School of Drama will present its ninth annual "Playground: A Festival of Independent Student Work" in and around the Purnell Center for the Arts Thursday through Saturday, Feb. 2-4, when students will produce and present more than 60 original works in three days.



The festival opens at 6 p.m., Feb. 2 with musical performances, new plays, lighting and art installations, murals, multimedia projects and other dramatic presentations in the Purnell Center lobby.
Computer scientists at Carnegie Mellon are working with the Kenya Information and Communication Technology (ICT) Board to create a credentialing examination to help employers identify software developers with the skills necessary to step into jobs immediately.
Just as airline pilots earn their professional credentials by demonstrating on-the-job skills, the new Software Developer Certification exam will be an authentic exam, requiring people taking it to perform the kind of tasks encountered in an actual work environment.
The exam initially will be implemented in Kenya, but is intended to become an international benchmark for use by employers worldwide.
Help ensure the safety and well-being of the CMU community:
University Police: 412-268-2323 | Ethics Hotline: 1-877-700-7050